12 Apostles Sworn In , As Chief Eric Ilechukwu Led New Generation Movement,  Wins APT Market Election In Landslide Victory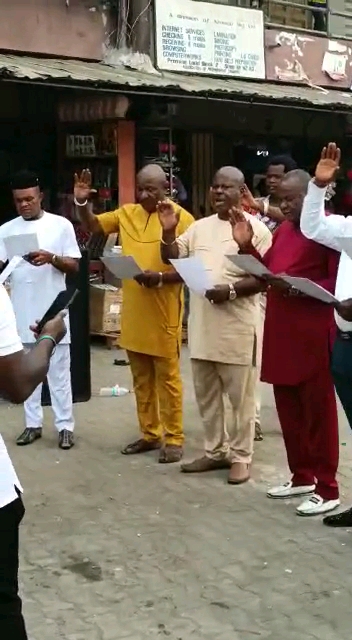 Share this Post
The Multi Billion Naira  Association Of Progressive Traders, APT market , yesterday December 14th, 2022, sworn in its newly elected members of the executives that would oversea the affairs of the market in the next four years  .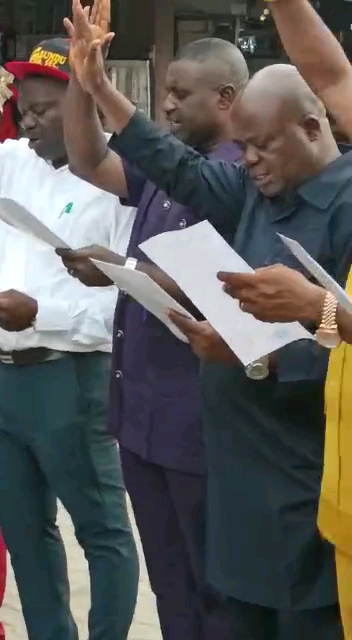 In the keenly contested elections on Tuesday, December 13th, 2022, the market political group known as the 12 Apostles, under the New Generation Movement Party, ANGM, cleared all the positions in what election observers tagged a landslide victory.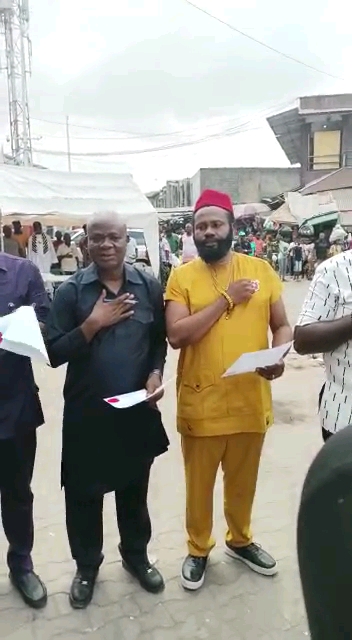 During the inauguration officiated by a legal team led by the Market Lawyer, the victorious candidates swore to the oath of office and promised to uphold the tenets of their market constitution.                       
They promised to continue to improve on their earlier achievements by delivering more dividends of democracy to the traders, who reposed trust on them by voting them into office.                                        
There was heavy presence of armed security Operatives such as the Directorate of State Service, DSS, Civil Defense,  police officers from the Trade Fair Division, led by their gallant Female DPO, CSP Tolani Lamina, officers from Area 'E' command, RRS, and  SWAT Federal Operations.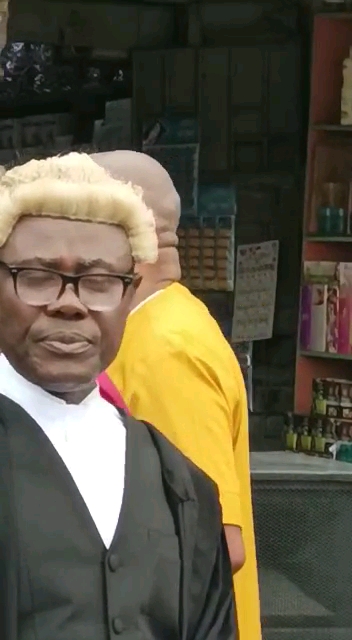 However there was mild drama during  the election which started about 10 am on Tuesday, as there was an earlier attempts to disrupt the election by some suspected thugs said to be sympathetic to the aggrieved members of the opposition party.   The suspects who invaded the election venue, snatched the ballot box scattered  the ballot papers which littered the ground.                                                                  
 They were quickly apprehended and detained in a waiting black Maria and the voting continued thereafter uninterrupted until about 9.30 pm when the results were announced by the electoral umpire led by Engineer Ugo Nworgu.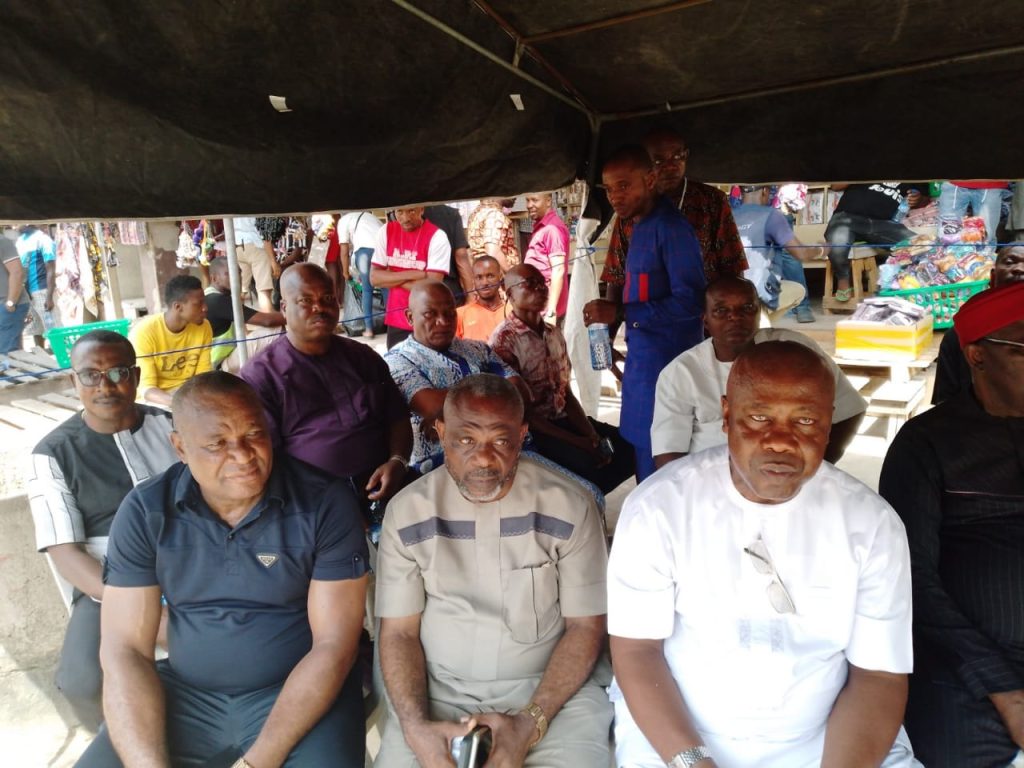 Our Correspondent reports that immediately the 12 Apostles were announced victorious, the atmosphere in the entire market was electrified and Agog with music and dancing in praise of  ANGM and its re – elected president , Chief Eric Ifeanyichukwu Ilechukwu, alias Akunwafor , Anyirico , fondly  known as "Mr. Project".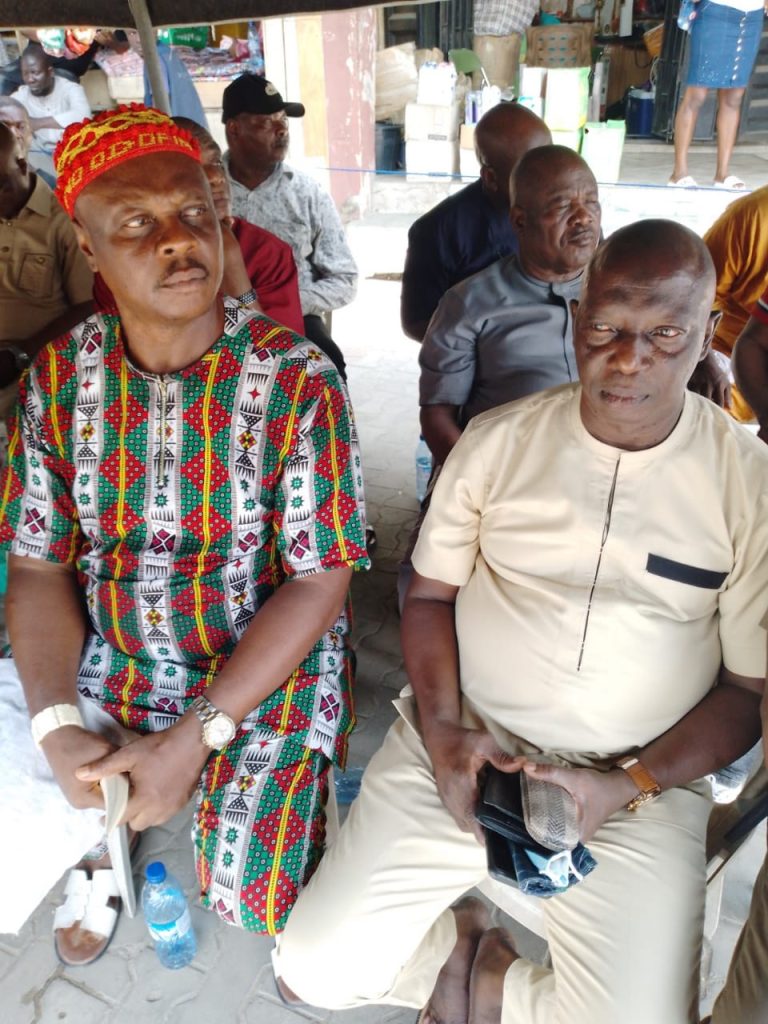 A glance at  the candidates results indicated that  the 12 Apostles political team, made up of leaders like :  Chief Eric Ifeanyichukwu Ilechukwu (Akunwafor Anyirico), fondly called Mr. Project , who  contested for the office of President, scored 2,036 votes to win his opponent,  Mr. Okosa CNC , who had 273 votes.                                                                                                                                                                                   High Chief Chuka Christian  Mekaowulu Chinwatakweaku popularly known as ichie Ngene Umuoji, digital CSO, garnered 1,177 votes for the office of PRO, to win Mr. Ifenatuora  who scored 362 votes.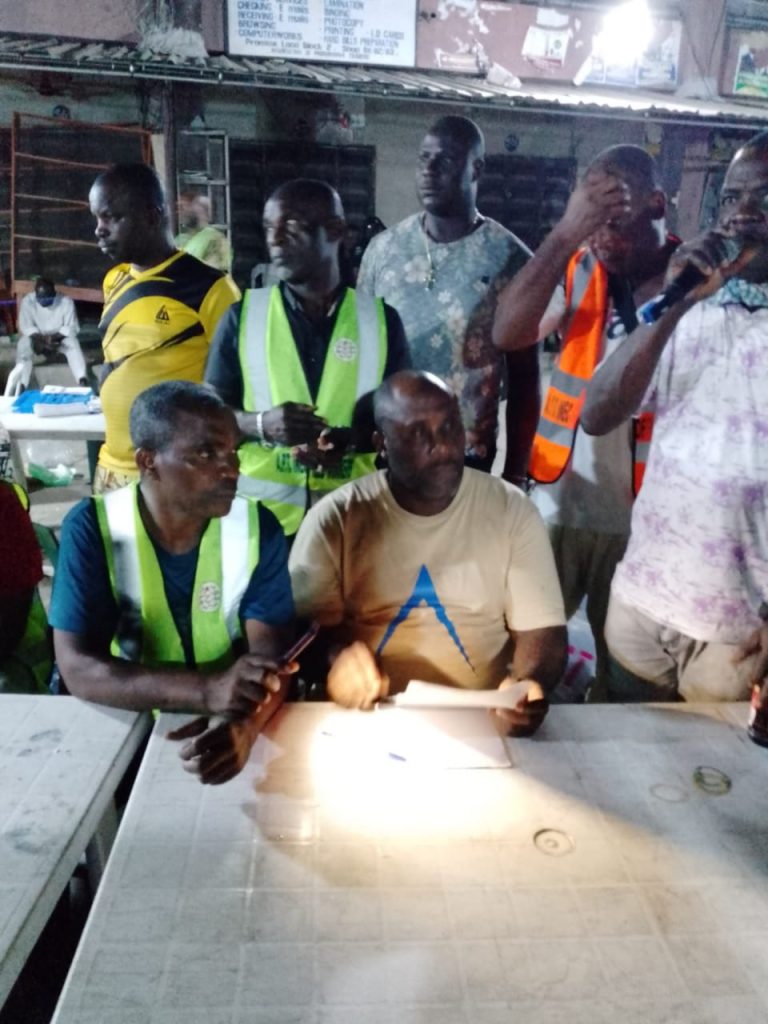 Prince Hon. Omekannia Ifejika, came unopposed and recorded 2,415 votes for the office of Treasurer .       
Hon. Cosmas Okafor  had 1,970 votes for the Post of  Assistant Secretary General, despite contesting unopposed, while Hon. Uzowuru Nicholas Nwabueze scored 2,076 votes to beat Mr. Ossai Ernest for the Post of Financial Secretary .                                                                                                                             
For the position of the Assistant PRO, Hon. Great – Stanley Chidum , recorded 1,946 votes to emerge winner over Mr. Ogechukwu , who scored 371 votes.                                                                                  
Hon. Nkemakonam Chinedu," Igwe Maryland ",  scored 1,894 votes to beat Mr. Onyeka  for the Assistant Provost position. Hon. Stanley Nwabufo Anamalu , on his own part, got 1,862 votes to beat Mr . Nwafor Vincent ,who got 224 votes for the Assistant Financial Secretary position.                                                   
 Chief Provost position was contested by Hon. Charles Albert Ike, who got 1,797  votes to beat Hon. Sundays  421 votes.                                                                                                                                         
Hon. Lawrence Ozoemena  Umeama " Omereola"  had 2,016 votes against Mr. Chukwuani Gabriel's 277 votes  for 2nd Vice President position.                                                                                                             
Hon. Chief Peter Chidozie Oraeki won with 1,778 votes against Mr. Chinedus' 291 votes for General Secretary post.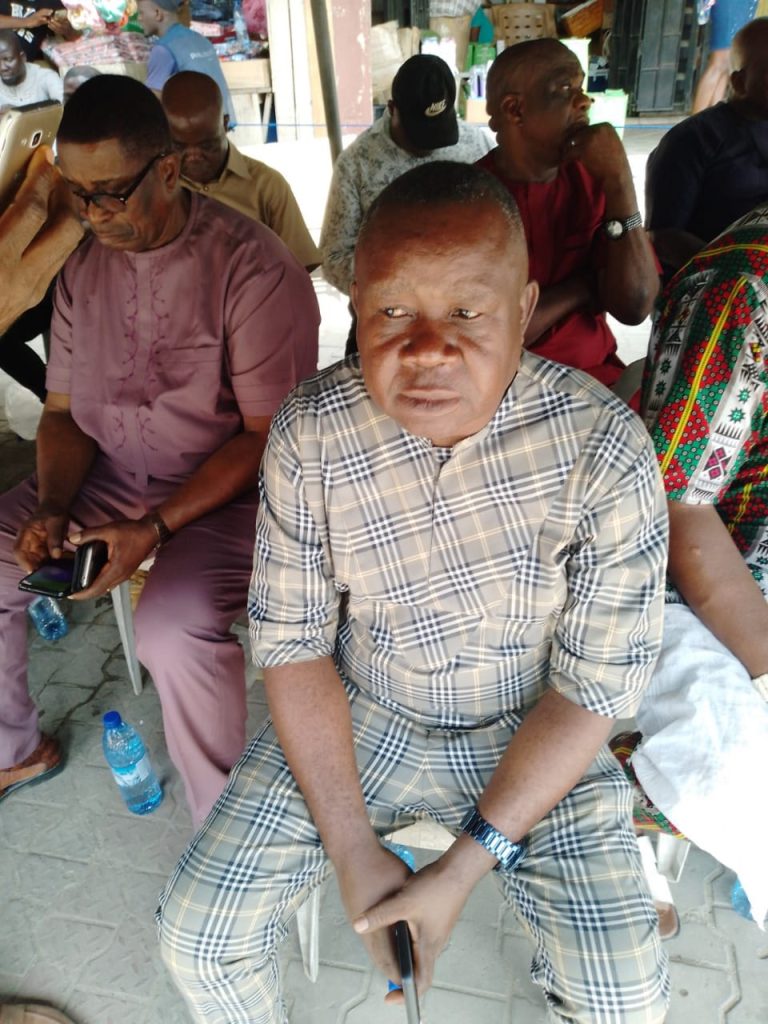 While Hon. Franklin Okey Ibedu " Tufan Jewelries & Great Future Cargo ",  scored 2, 037  votes to beat Mr. Eletanya Innocent, who had 272 votes for 1st Vice President office.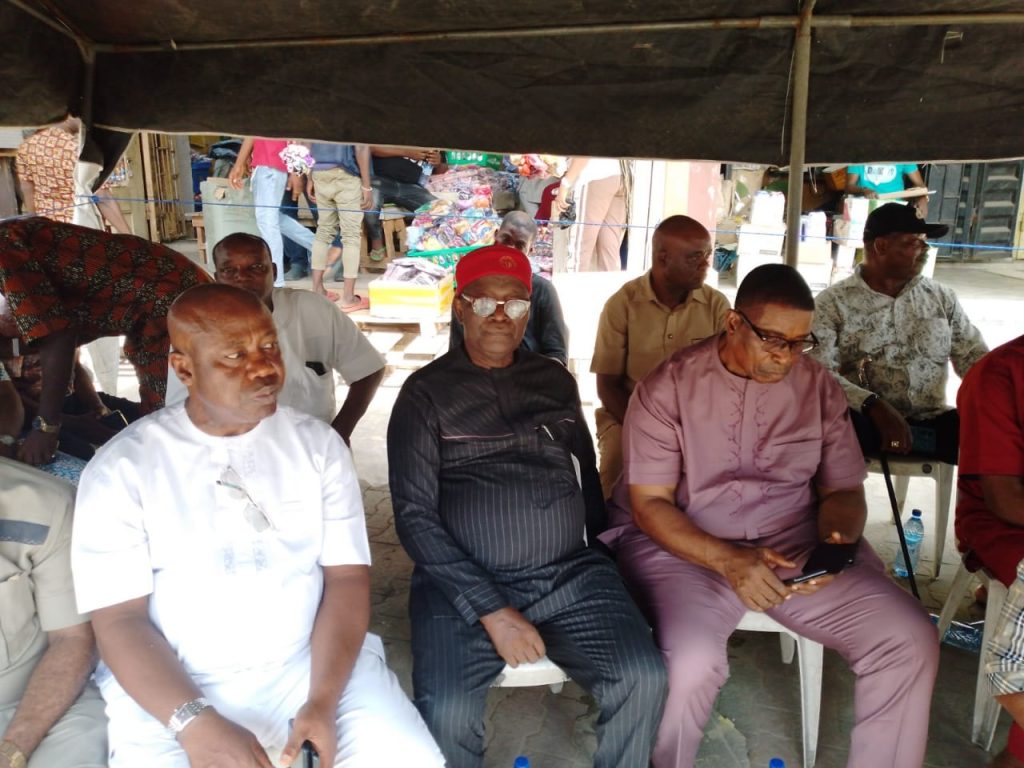 Many external observers , the Media and market dignitaries from Trade Fair complex, such as : President, United Allied Spare Parts Dealers Association, UASPDA / Trade Fair Stakeholders Secretary, Deacon Simon Uzoetue ; President, Association Of Nigeria Tyre Marketers, Africa Tyre Village, Lagos International Trade Fair complex,  Alhaji Issa Akannbi Mohammed ; Board Of Trustees , BOT Member, Tools And Hardware Dealers Association , Mayor Kenneth Ugbaja ;  APT BOT Chairman, Chief Basy Aduaka ; Trade Fair Stakeholders  Financial Secretary,  Hon. Ekpunobi Osita and Ezendigbo In Amuwo Odofin , Eze Sunday Ojukwu, who all  witnessed the elections had these to say:                                 
"My name is  Eze Augustine Sunday Ojukwu ,Eze Ndigbo in Amuwo Odofin. 
"As you can see the APT election is still going on,the people are still queueing up to get their cards for voting and after the voting they will do the counting and we will know who won the election that's why we are here.
"For the out going regime, i can say they did well according to what the traders are saying,the hall project and most of the projects they did is worth commending so they did well i can say.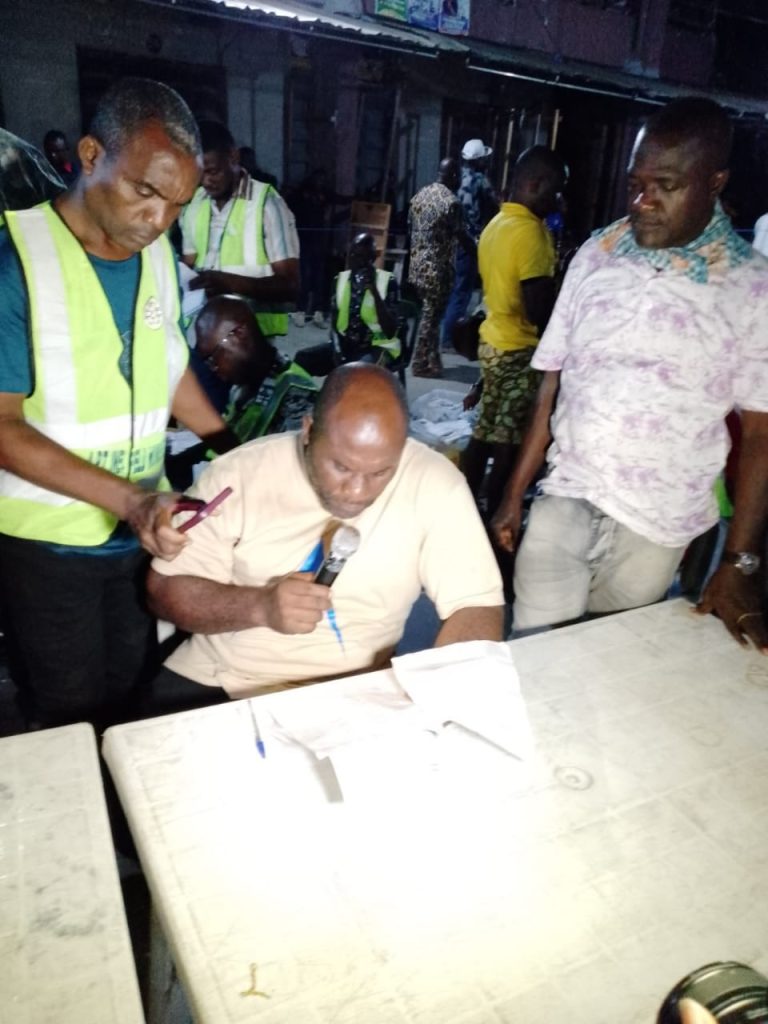 "The advice i have for Ndigbo generally is that  they have to live in peace as most of the people here are ndigbo and that's why i was invited here as Eze Ndigbo of Amuwo Odofin to come and observe what our people are doing  and you can see it is going fine for now"                      
For the Secretary of the Trade Fair Stakeholders Association,  Mayor Kenneth Ugbaja, he said, 
 "From my observation so far and as one of the observers , everything is credible,  i can see a credible and fair election going on and i pray it continues like that in Jesus Name. 
"They say you don't change a winning team ,so far the out going  executive is the winning team, they have achieved a lot for the Association,they have open up a lot of places for the association and that is why in my own observation the people are yearning for them to come back that is my own personal observation."                                    
Contributing,  Trade Fair Stakeholders Association Financial Secretary, Honorable  Ekpunobi Osita had these to say " Stakeholders Association comprises of 62 markets that make up trade fair complex.
"As you can see, as one of the observers everything is moving on fine,  but you know sometimes if you see somebody making noise , just like what happened earlier, maybe it is an act of losing or something of that nature,  but that has been controlled now, so everything is moving on fine and well.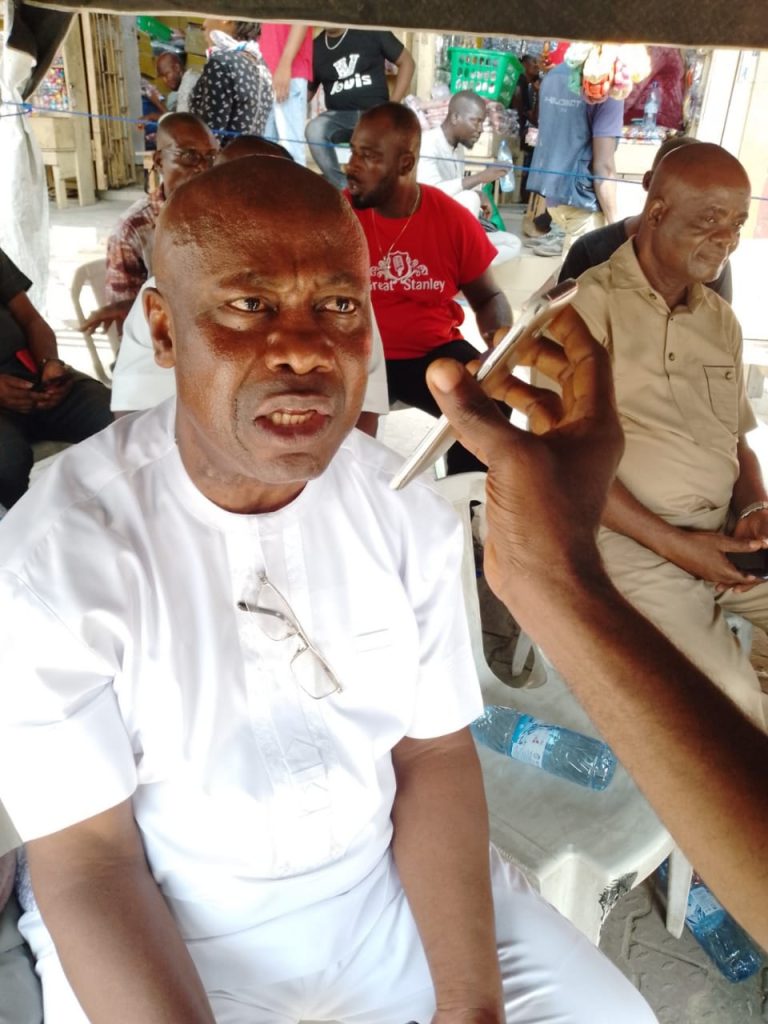 "By my own observation, the past regime was able to maintain peace here in APT and he is equally the current chairman of Stakeholders controlling the 62 market, he was able to lead us well on a larger platform and he is equally doing well here in APT,he has sighted so many amenities like if u look by my right hand side you would see a fire fighter vehicle he was the one that purchased it, if you go further you will see a very mighty ultra modern hall that consists of so many things like banking hall and other things if you sight,they call it ultra modern commercial hall,he has sighted so many things here in APT and trade fair at large since he is the leader of stakeholders,infact to be sincere if Nigeria can reciprocate this at least we have a long way to go."
Speaking, Alhaji Issa Akande Mohammed,  President , Association of Nigeria Tyre Marketers, Africa Tyre  Village ,who is also a member of stakeholders Association  , noted thus :     
"The election have been going on well,to me,  it's been credible, peaceful , except when some overzealousness came in but everything is under control now and things now are going on as expected. "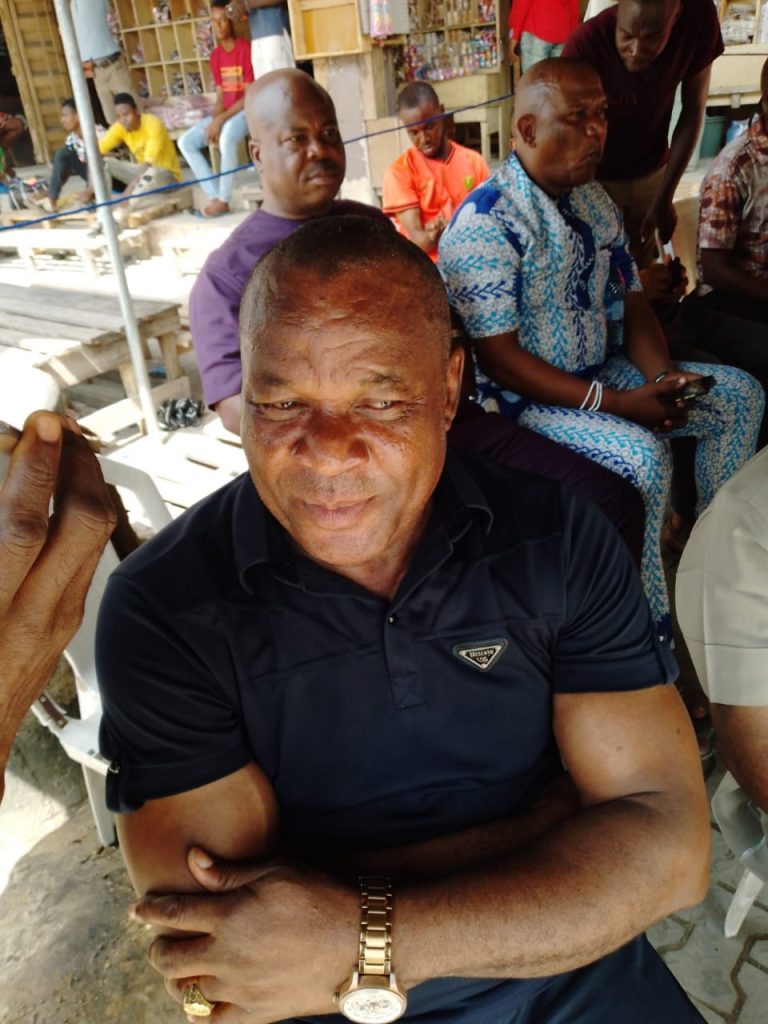 "For the past regime, i am not a member of the union and i am not trading in this market ,but for the little i know about the president of APT who  doubles as the president of the stakeholders,  he has been doing very well , he is a gentleman, he is a man of peace and he is a goal getter and when i came around last week i saw he has procured a new giant firefighter Vehicle. He has built an ultra modern commercial hall and a lot of things going on in the market so i think the regime has done                                                    
In his own assessment of the election,  Deacon Simon Uzoetue,  President,  United Allied Spare Parts  Traders Association , Stated that "Everything is going well ,it's a beautiful thing. 
Iam only here for the incumbent.
what i observed to be sincere is that everything is going well, honestly you know there must be a little fracas, but here there is none, everything is under control".
"As a member of the Stakeholders Association, he  is our Chairman and from what he has done,  everyone wants him to continue,he is doing a good job. 
Assessing his past tenure, APT President,  Chief Eric ifeanyichukwu Ilechukwu, Stated thus :  
"We had challenges and challenges is what makes someone grow. if we didn't have challenges , it means we don't have any thing. So, those challenges have put us into trials to work hard and by working hard we achieved results, so the achievements are enormous, very,very enormous but to God be the Glory,God is the one that gave us that achievement, i will like you to go to the sign board, go there and pick my achievements."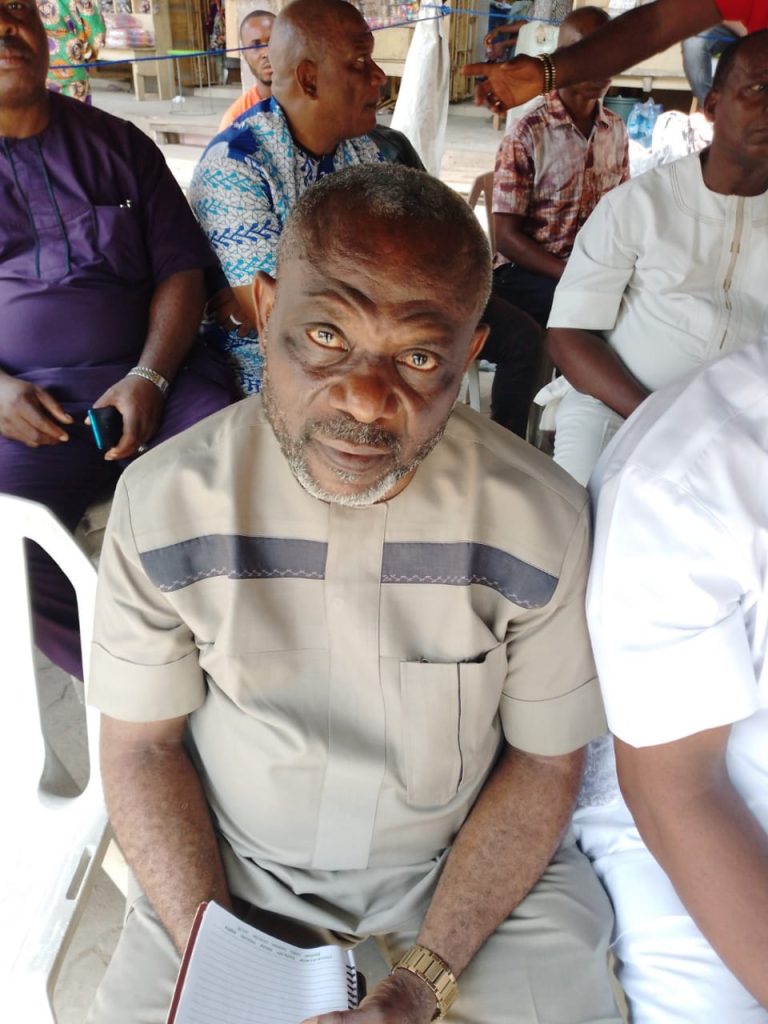 On the conduct of the election, Chief Ilechukwu said his observation was "that there is no way you can have an election without having some challenges, it is normal but we pray that God will give us  this day, so that we will come out with free and fair election. "                                             
Reacting to the name Mr. Project, which the traders choose to call him, he said : "I didn't wait until after first tenure , i said that i will not come out without putting anything on ground , that is why God gave us his mercy that we begin to achieve many things, my achievement is enormous. "
The President who was confident of victory said he would work with the opposition when he emerges victorious.                                                                                                                                                         
"if i win this election i will try to call everybody,  because APT is one and we have only one entity of which i will like to operate all inclusive government.  i will first call everybody to come let every hands be on deck,to achieve one goal, one APT, one movement, simple understanding, i wouldn't like to put APT in jeopardy but i want to bring them together", he concluded.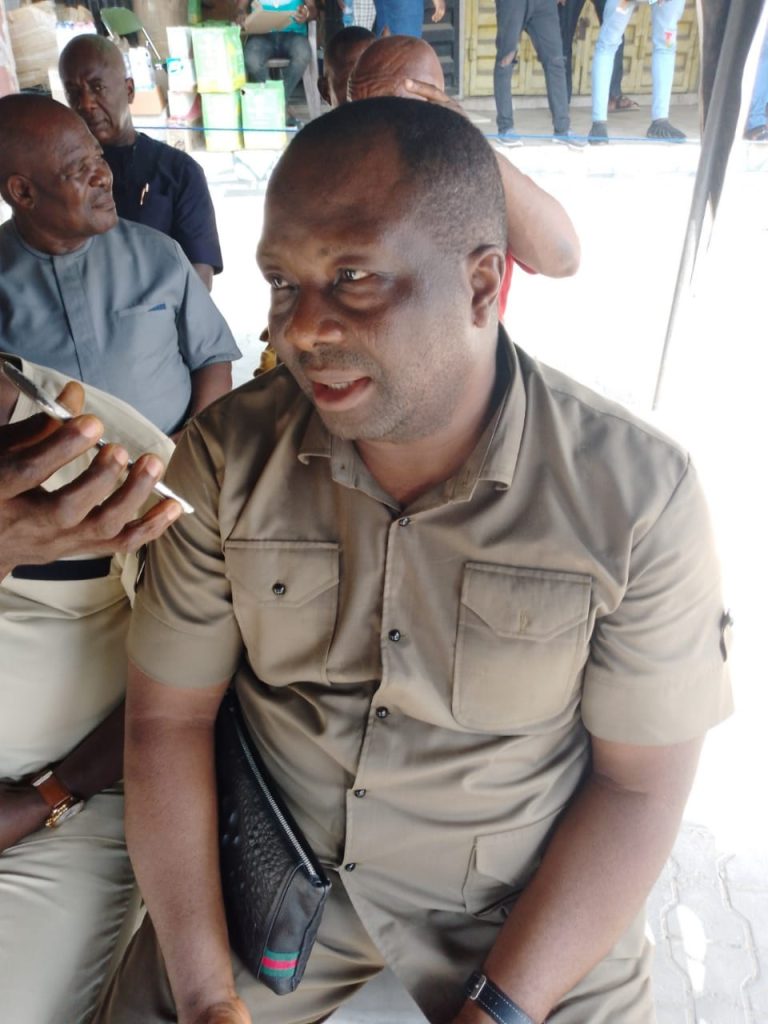 Baring his own mind, the victorious  Assistant Secretary of the union , Honourable Cosmas Okafor, was confident that the election was a walk over. He said "it is a win over election because my president and his executives did wonderfully well and actually the work you do portray you,my president has done so much that he didn't even need election, he needed to be returned unopposed but human beings being what they are , there should be an election to be democratical.Automatically,  it is just a minor exercise, my president and his team are there already.
Revealing some of the challenges the out going regime had, Hon. Okafor Stated,  "There are challenges because the problem actually emanated from the BOT, who are supposed to be the father of the entire market and you know everything, every process depends on the constitution and law and if you want to spoil a federation you deviate from the norms, so when the electoral committee came out with their electioneering schedule,  we believed everybody will follow it all but the BOD thwarted it made some changes, allowed some little and this started giving initial problems. when they shifted the election from 8th to 12th to 13th from 13th they moved forward to 15th and then from there they said the purchase of forms will end on the 5th from there people still bought forms  a day after the closing date of the purchase. so all these things created a lot of problems but i thank God the electoral Committee were able to control the whole federation and they handled it well that's why you are seeing the election going on today", Okafor opined.
Share this Post