FINAL WARNING : ' Stop Causing Confusion, I am the Only Authentic Eze Ndigbo In Oriade LCDA ' —- Says Eze Chimereze Chukwuakalikamadu , As Rhema TV Honors Him With Top Achievers Merit Award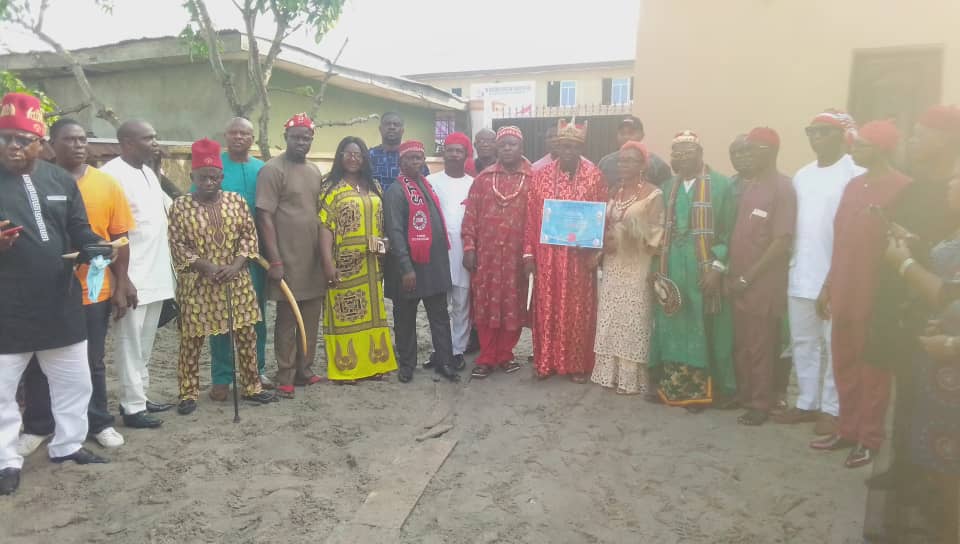 Share this Post
The hitherto raging controversy surrounding Eze Ndigbo Title in Oriade LCDA, appears to have been dying down.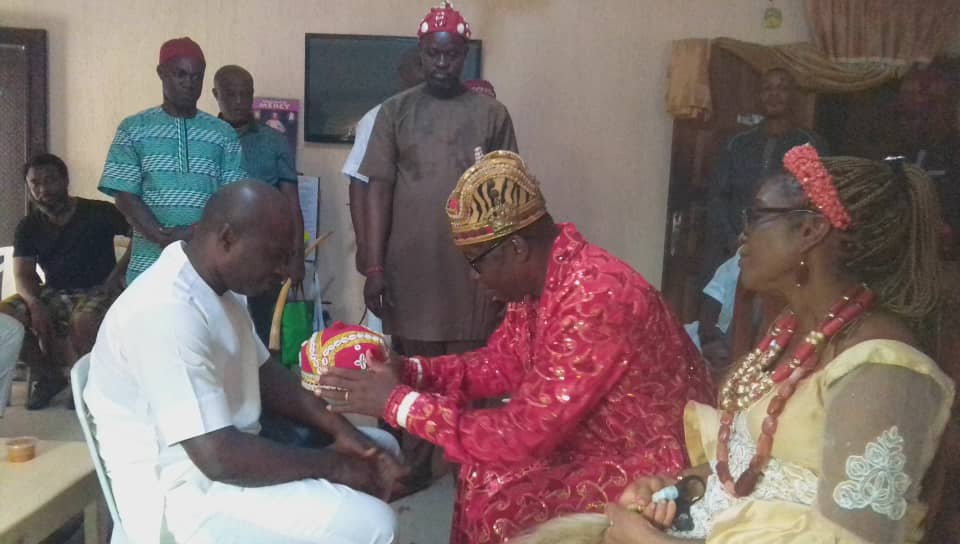 This peace at the end of the tunnel , our correspondent gathered, was said to have been actualized shortly after the installation and coronation of a popular High Chief and Leader, known to be the Peoples Choice, identified as Eze Chimereze, Eze Emmanuel Chukwuakalikamadu, Eze Ndigbo in Oriade LCDA.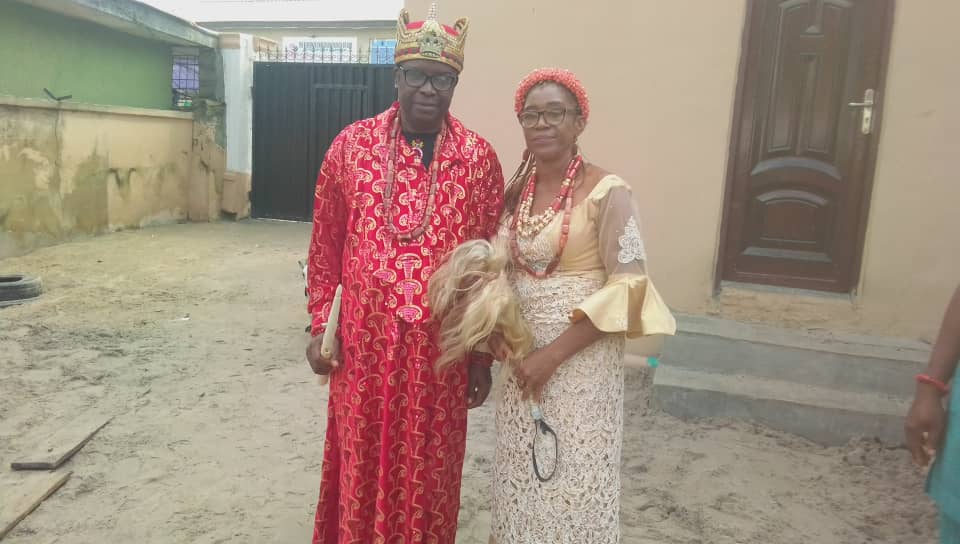 Eze Chukwuakalikamadu , who is barely one month on the Throne, told our correspondent in an interview that there is no tussle between him and Eze Chukwukadibia Umenwekwe,as he is not in contest with anyone for the Eze Ndigbo Title in Oriade LCDA.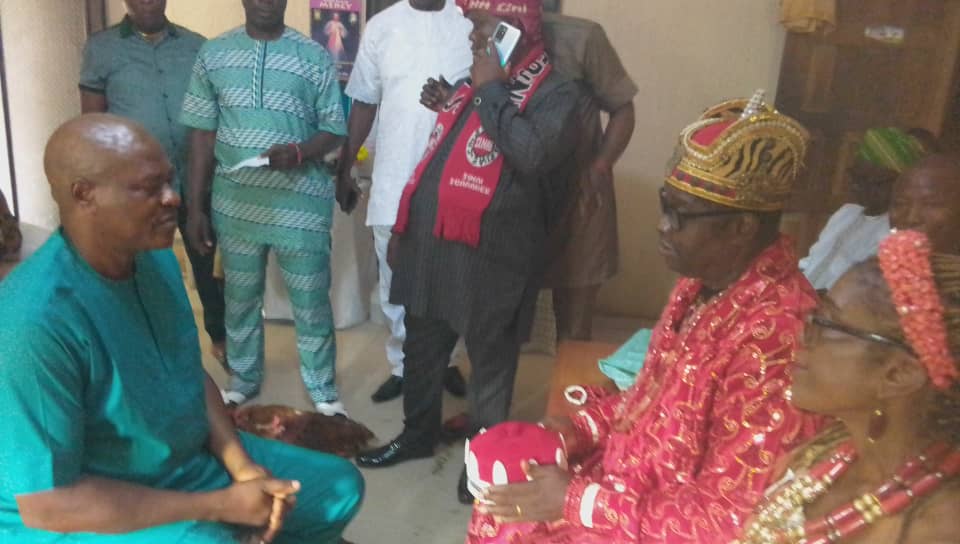 According to him, " Oriade had no Eze before my coronation. Therefore, i am the only authentic Eze Ndigbo in Oriade LCDA, any other person claiming such is fake and a counterfeit ."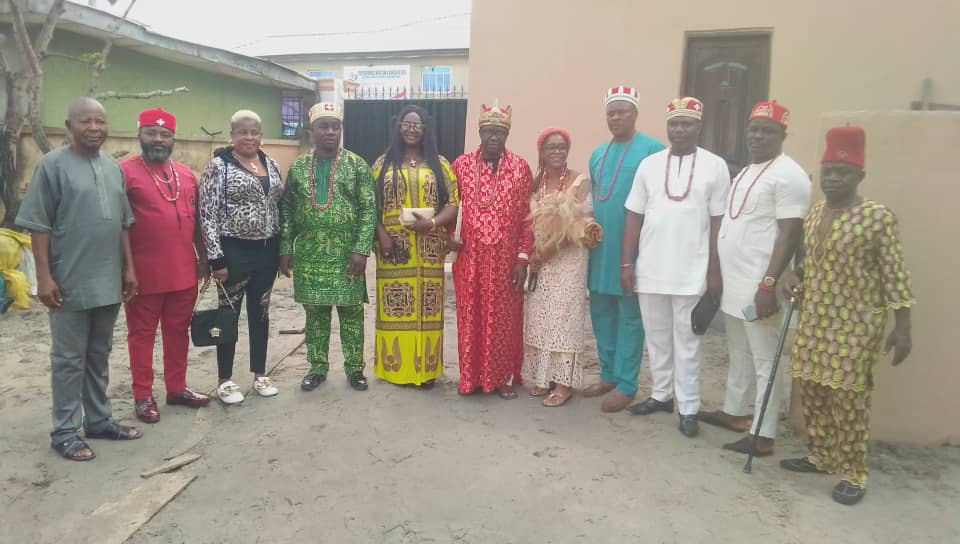 While backing up his position with facts, Eze Chukwuakalika ask ; How can someone that resides at Volkswagen area of Ojo Local Government Area ,just wake up one morning and rented a two rooms appartment in Oriade LCDA, just to contest for Ezeship and cause confusion amongst the Igbo people?" .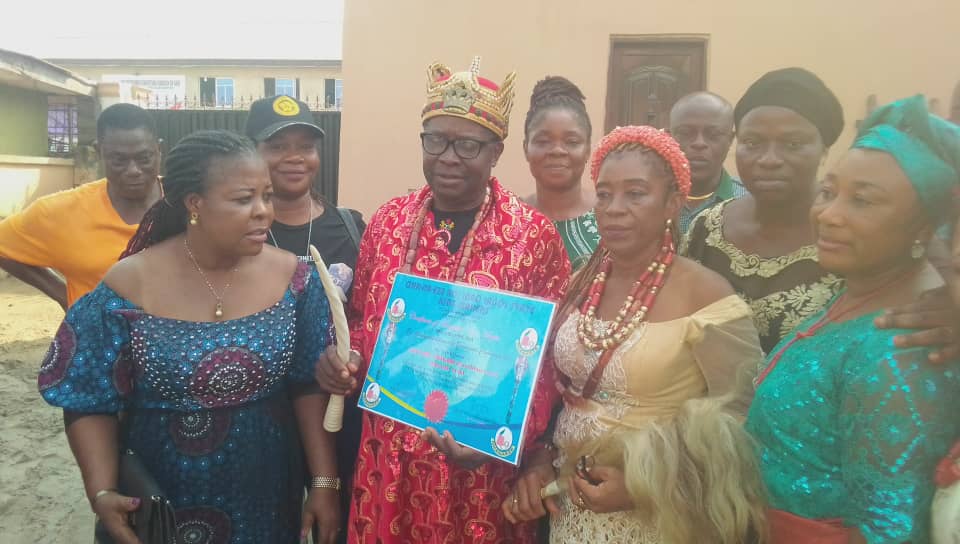 "For over four years, Igbo people in Oriade LCDA have been calling me to become their Eze but I declined. I didn't know that it was God's wish for me until when it dawned on me and immediately i accepted,everybody overwhelmingly and unanimously welcomed the idea and agreed that at last, here is the man that the cap fits, let him be our king in Oriade. Meaning that we don't have any king in Oriade before ".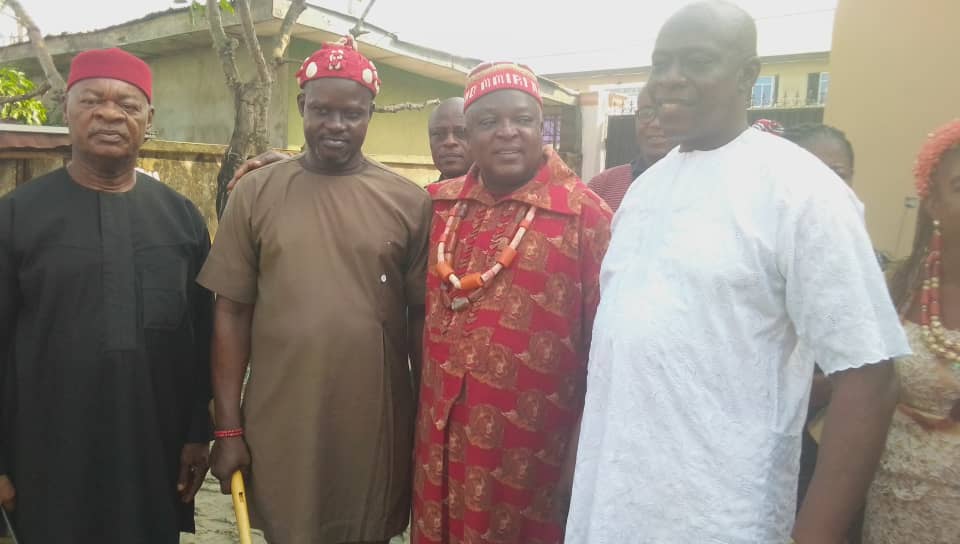 He said further, "As at now, Iam the first and the only king , this other man, Chukwukadibia, that is claiming that he is the Eze, no single person knows him as Eze Oriade, nobody knew whether they crowned him or not, not even a single soul. He was trying to build through my own channel and that was what they saw before inviting me to the throne, People were asking, how can someone from Ojo area come to take our position here", Eze Chimereze argued.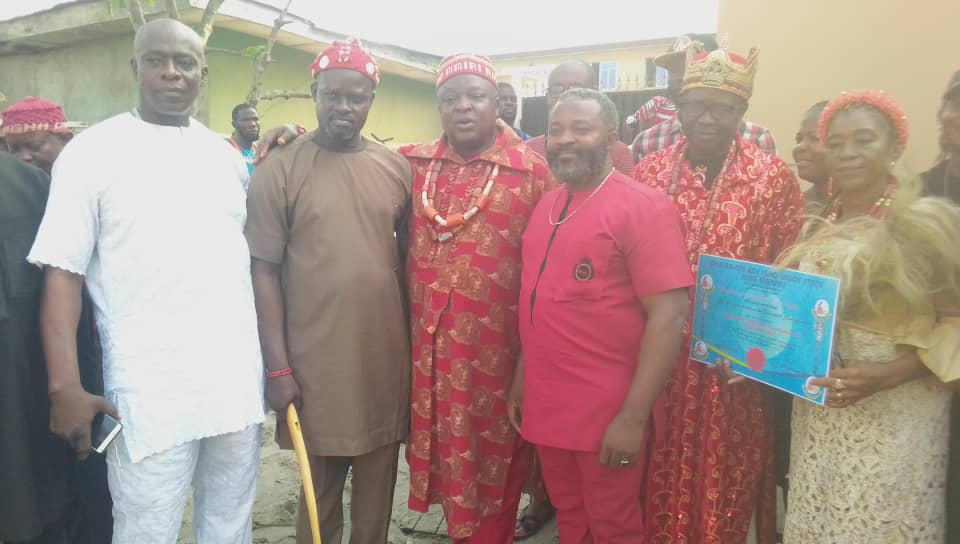 He continued : "I was busy with Christianity and other things and never knew that the Ezeship was a mission for me. And the person that made me to realize that, was Ochiagha, High Chief Ikechukwu Mark Onyemaechi , He was like the Biblical Eli to me, who made Samuel to answer the call of God.That is why I don't play with Ochiagha any day. He was the one that explained everything and made me to understand that it is my Job to be the Eze, because I have done a lot in Amuwo Odofin and Ochiagha was watching me closely with out my knowing that he was watching, so, he made me to understand that God has prepared me many years ago to be a leader and king of Ndigbo in Oriade LCDA.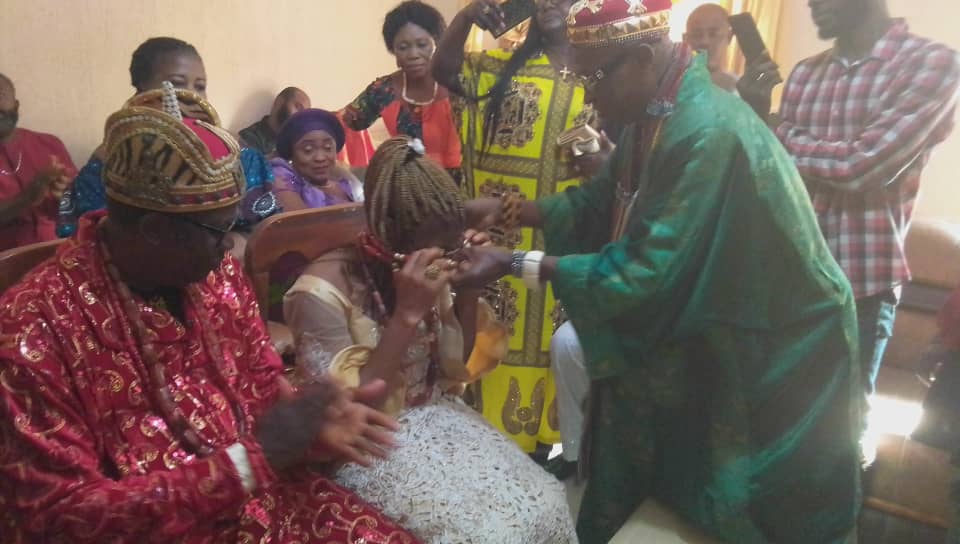 Emphasizing, he said that " it is God that is leading me, a new king is born and I don't do propaganda, I will work for all Igbos in Oriade LCDA. I have many peoples support even in Ojo , even Lagos State Government and Asiwaju Bola Tinubu knows my name and are fully in support" .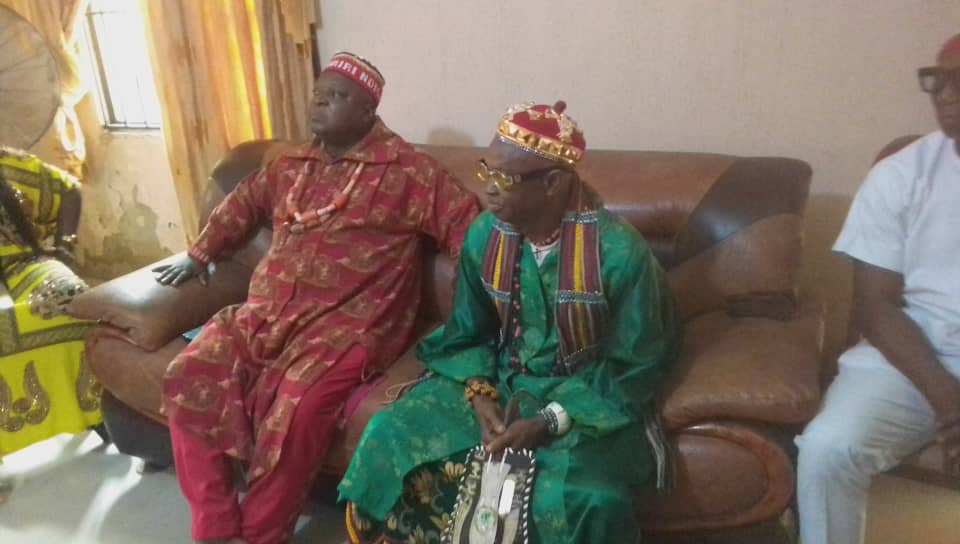 Advising Eze Chukwukadibia, he said " My advice to him is that if he has a territory and hence there is division of labour, and if he feels that he has been inspired by God, because its only God that make kings. If he is inspired by God to lead his people, let him go back to his constituency and look for them because his people really needs him.He can't come where nobody knows him, Nobody recognizes him here in Oriade. Here i am popular even while i was Chief Akalika".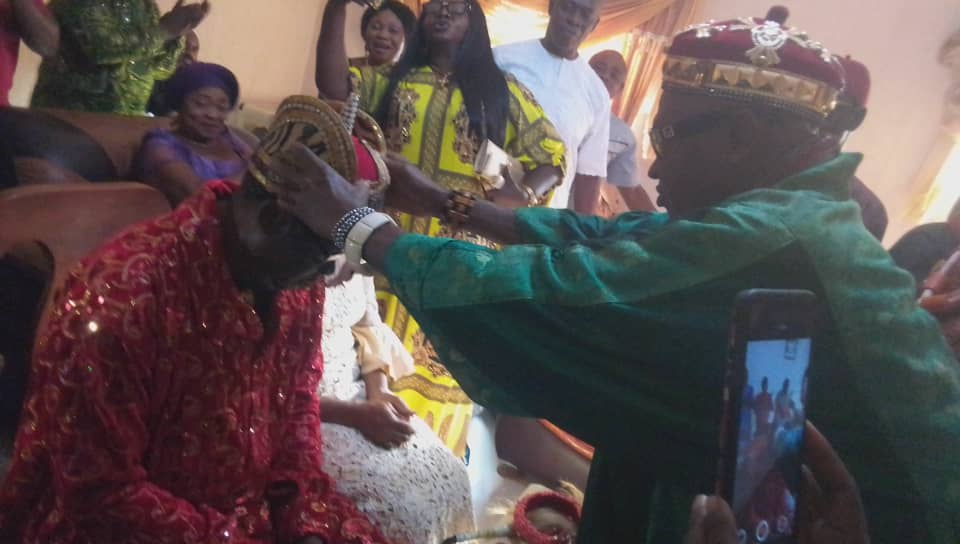 "I wouldn't want anyone to come here to buy a constituency and cause confusion. Lagos is so large to accommodate everyone, Eze Chukwukadibia should go to his own corner, do the right thing and he will be recognized, instead of coming here at Oriade to bring shame to himself for nothing", he concluded.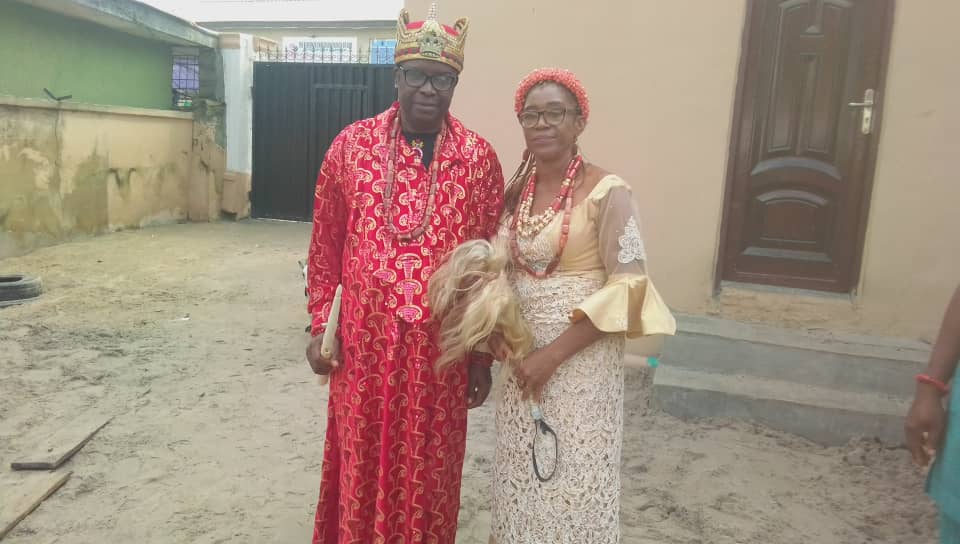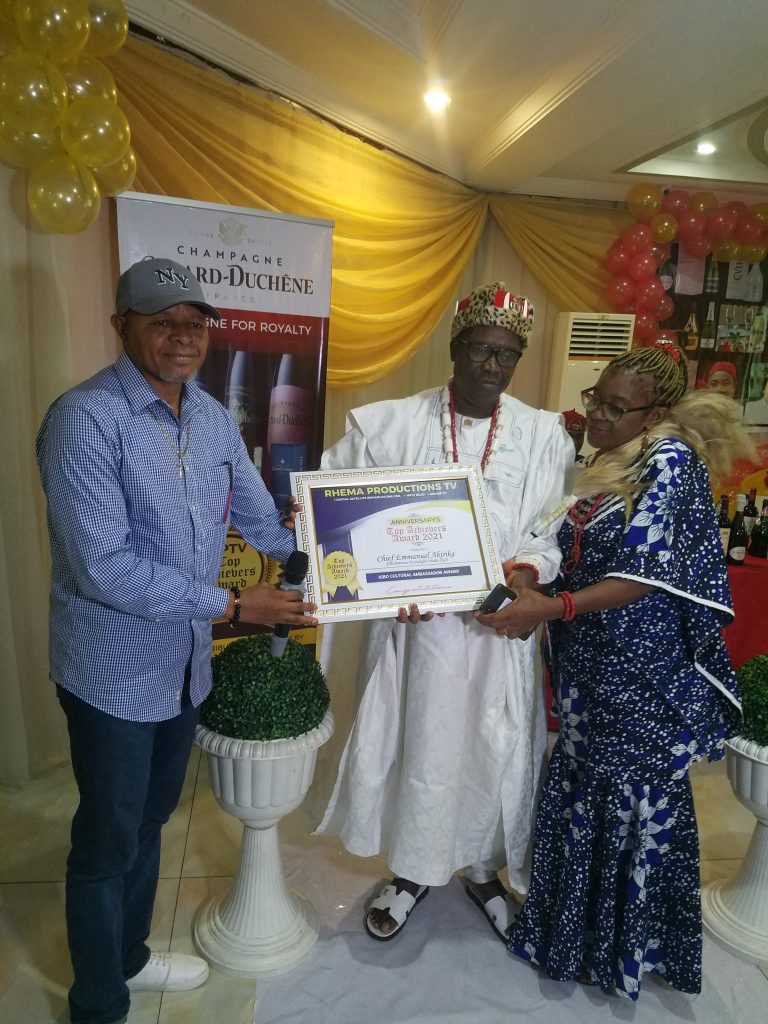 Reacting , Eze Chukwukadibia who reinstated his claim to Oriade Ezeship, accused Eze Chukwuakalika of fraudulent conduct, blaming Ochiagha for the Ezeship tussle , "I was Crowned Eze Oriade since 2015 by late Eze Ogidi of Amuwo Odofin and I have been on the seat since then. Just because Ochiagha was not willing to work with Ohanaeze Ndigbo Chairman in Oriade, known as Chief Biafra and my Council of Chiefs Chairman, Chief Mmiri Oma, he decided to single handedly install Chief Akalika as his own Eze on November 8th, 2021, while I was in Abuja for a conference. I am still the legitimate Eze of Oriade LCDA and Akalika has no followers".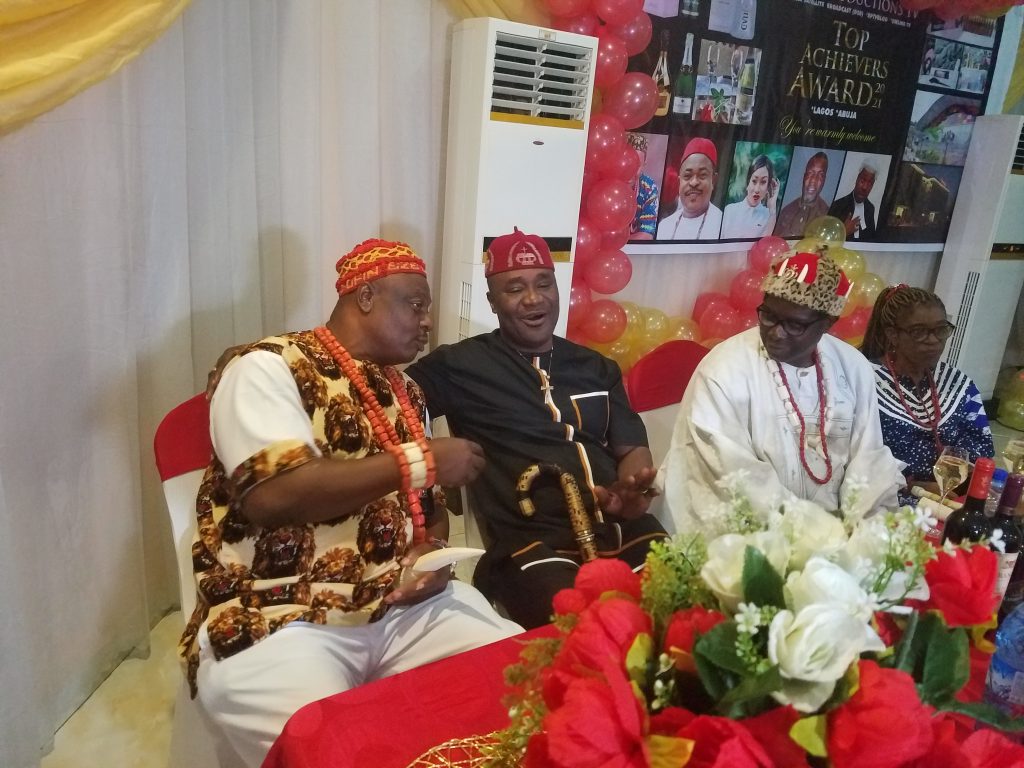 However, Eze Chimereze Chukwuakalikamadu , who was recently honored with a Top Achievers Merit Award by Rhema TV productions at Santiago Milan Hotel, Amuwo Odofin Local Government Area, Lagos, prides his Ezeship with ten men Council of Chiefs, identified as : High Chief Charles Uzoigwe ( Ichia Eziokwu); High Chief Emmanuel Eze ( Ichia Ijere) ; High Chief Chucks Okeke ( Ichia Sopulu Chukwukwu) ; High Chief Innocent Oforleta ( Ichia Ochimili Ejiamatu); High Chief Jerry Njoku(Ichia Ozueome) ; High Chief CY Edimobi ( Ichia Jibuaku); High Chief Charles Anakwue Umekwe ( Ichia Ezenwa); Chief Obioma Ahiaonye ( Ekuku Oma); Chief Chukwuemeka ( Chukwudiegwu) and Chief Ebere Nnadi( Oji Ugo).
Share this Post