2023 International Chefs Day : Nestlé Professional Inspires Next Generation Of Chefs,Empowers Tomorrow's Culinary Stars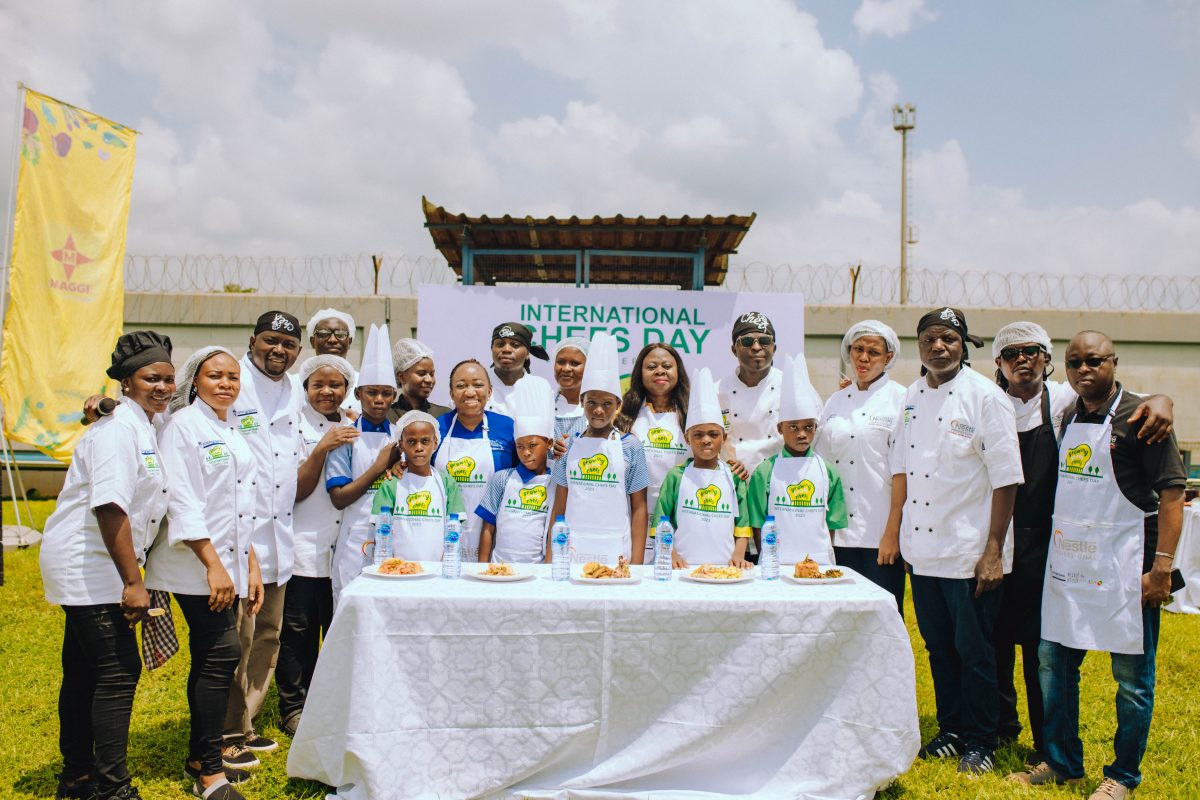 Share this Post
While Commemorating the 2023 International Chef's Day, 50 children from Nestlé for Healthier Kids (N4HK) beneficiary schools in Sagamu, Ogun State, had an immersive cooking experience with Nestlé Professional.

The Company believes that encouraging children to be creative with food motivates them to try out healthier food options.
Every year on International Chefs Day, Nestlé Nigeria and the Association of Professional Chefs Nigeria bring children together to participate in the creation of new recipes including fruits and vegetables.
The immersive events allow the children bring their personal touch and innovative ideas to the discovery of new ways of enjoying food without compromising nutrition.
The Association of Professional Chefs Nigeria has partnered with Nestlé over the years in the company's efforts to raise awareness about the importance of maintaining healthy diets to help people imbibe positive eating habits for healthier lives.
According to worldchefs.org, this year's International Chefs Day celebration themed, 'Growing Great Chefs,' aims to ignite the imaginations of children, encouraging them to explore the wonderful world of flavors, textures, and cultures found in culinary arts through early exposure to the art of cooking.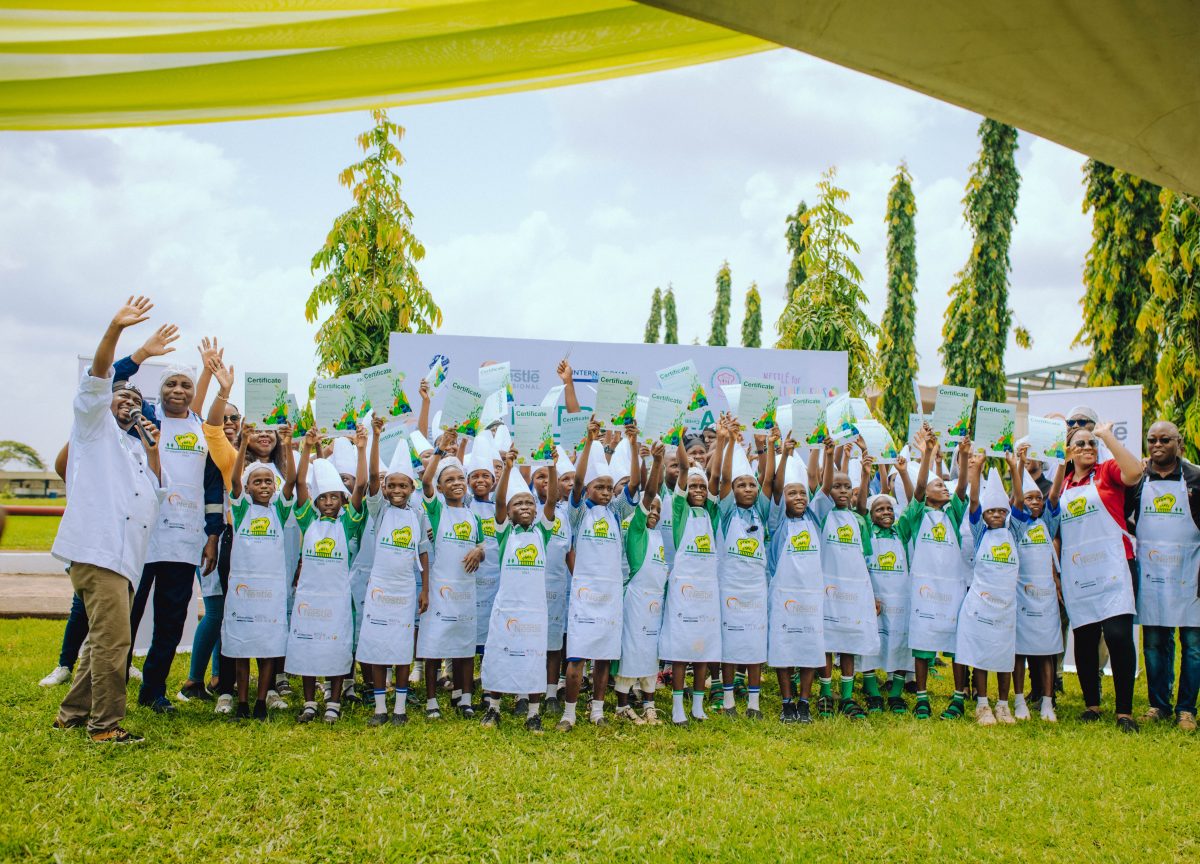 Speaking at the event, Funmi Osineye, Business Manager, Nestlé Professional, said, "International Chefs Day provides us a unique opportunity to collaborate with teachers and guardians to enrich the nutrition knowledge of children within the communities where we live and work. We know that good food enables good life, and that habits imbibed early in life stay a lifetime with us. We are therefore delighted to work with the Association of Professional Chefs Nigeria to introduce children to the exciting world of culinary arts. Today's hands-on experience will help them recall the lessons learned in the N4HK in-class sessions and who knows, in line with this year's theme, we might just have great future chefs among us here today!"
Chef Belinda Esoimeme, representing the Association of Professional Chefs Nigeria said, "We are excited to spend this time with children teaching them the benefits of a healthy diet in a fun way. Prior to now, the focus was on particular careers like Medicine, Engineering and Law which are great careers. However, it is personally fulfilling for me to see young kids indicate interest in joining our noble profession. This hands-on experience will remain with them for a long time. Every year, Nestlé Professional continues to raise the bar through it's investment in the food service industry especially by supporting the development of Chefs and inspiring the next generation of Chefs. Giving children an opportunity to be involved in food is a necessary first step in raising the next generation of great chefs!"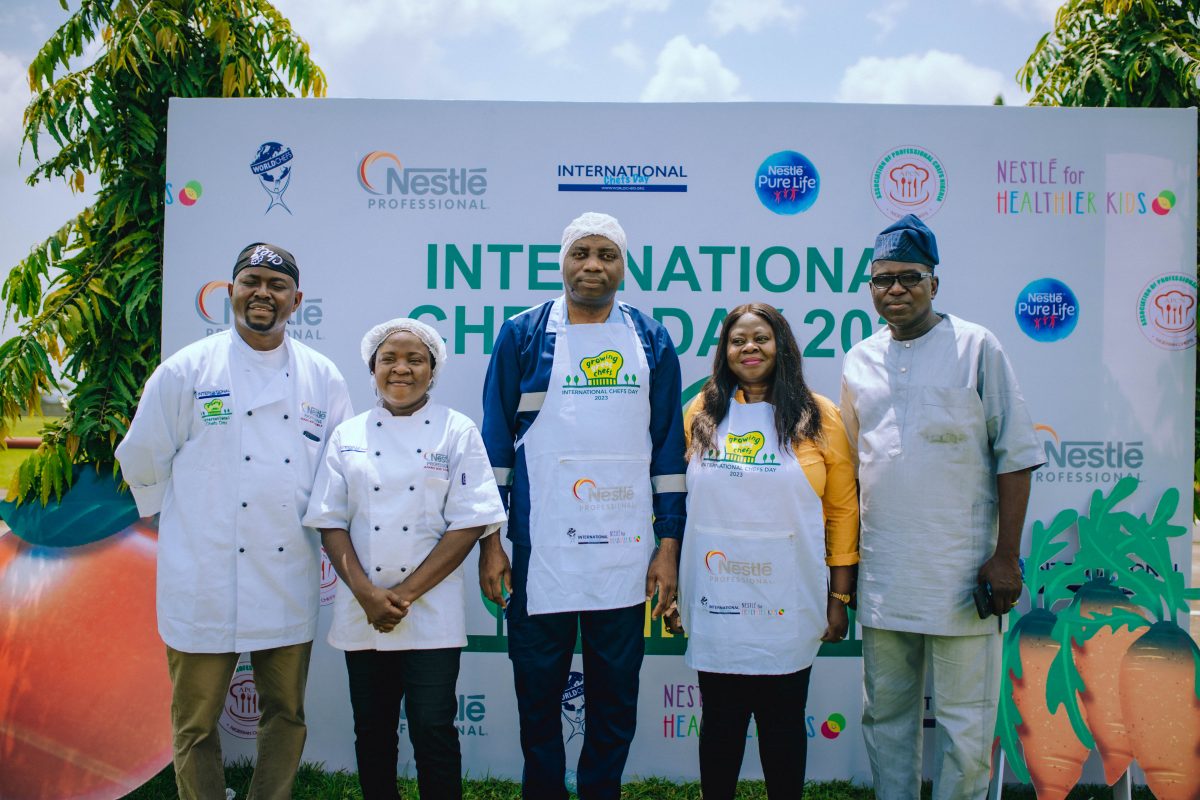 The International Chef's Day event program included various activities like the Junior Master Chef practical session which thrilled the children!
Guided by the chefs, the children were challenged to complete cooking tasks by adding their personal touch to recipes. The showcase and presentation of their creations were the highlights for the enthusiastic aspiring chefs.
One of the participants, Favour Elum, a Primary 5 student of Wesley School 1, Oko, Sagamu, expressed her excitement on being selected to be part of the event, her first time on a factory tour.
According to her, cooking with her team members and the chefs was so much fun and she now looks forward to cooking with her Mum at home and to sharing what she has learnt with her friends in school.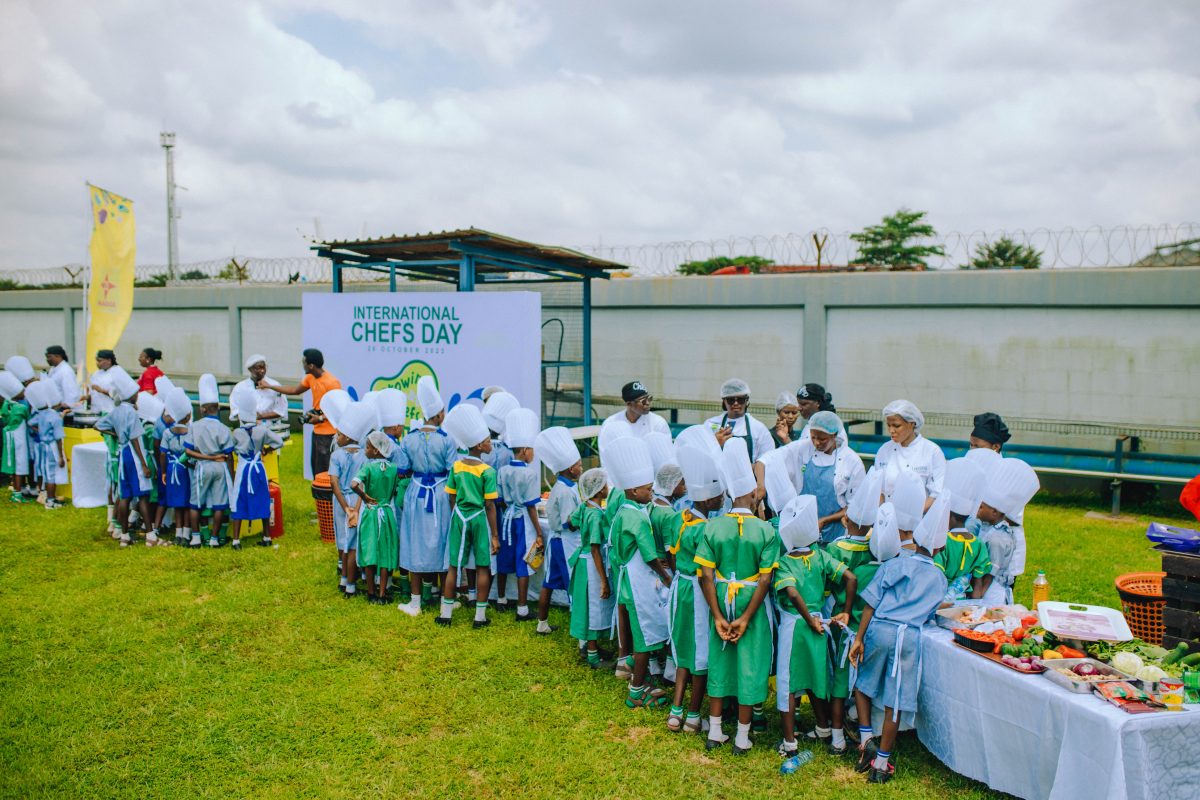 The children were encouraged to share their learning and to take part in preparing meals with their families.
Each participant received fruit coloring books courtesy of Nestlé Professionals, to serve as reminders of the fruits and vegetables used during the session.
This event is one of the ways Nestlé Nigeria contributes to its goal of helping 50 million children globally live healthier lives, through the Nestlé for Healthier Kids program, a global flagship initiative.
Since 2014, Nestlé and the Association of Professional Chefs Nigeria have partnered to deliver this laudable initiative to encourage children to form healthier nutrition habits for a healthier future.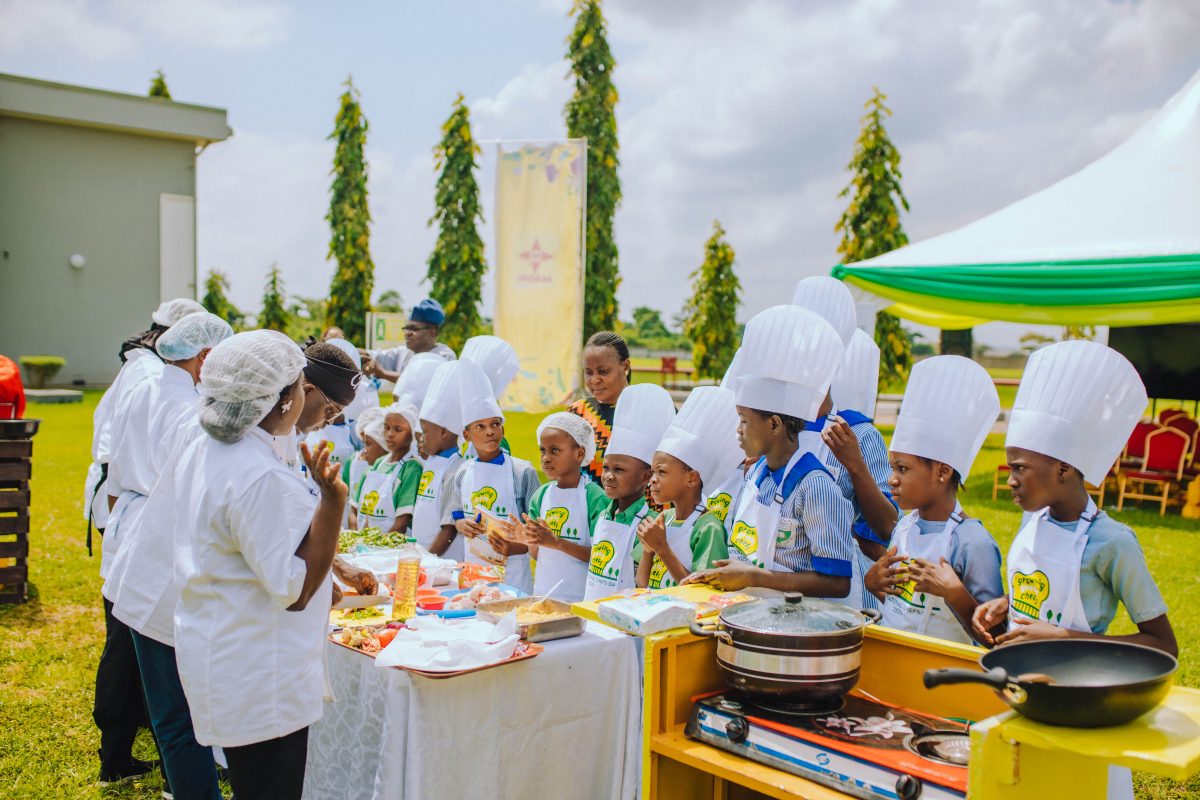 Share this Post