Access Bank Introduces Inaugural American Express Cards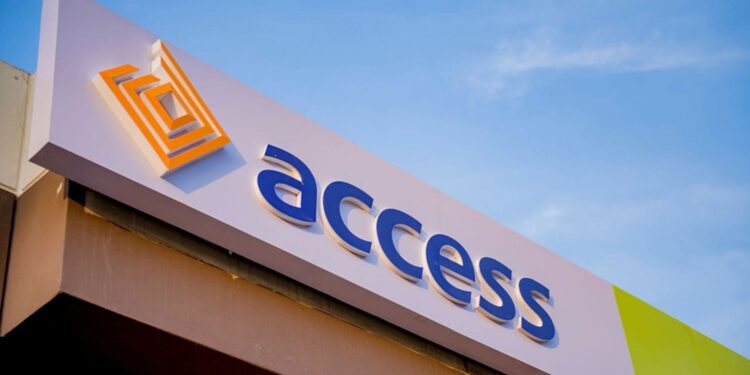 Share this Post
Access Bank, Nigeria's leading bank renowned for its innovative approach, has introduced two new consumer credit cards to solidify its position in the market.

The bank has unveiled the Access Bank American Express Gold Card and the Metal Platinum Card, marking the first issuance of American Express cards in Nigeria and West Africa, as announced by the financial service group.
With the introduction of these cards, Access Bank has enhanced its offerings to retail and private bank customers, enabling them to benefit from the Membership Rewards loyalty program and a wide array of travel and lifestyle advantages.
Also, this strategic move reinforces the bank's commitment to providing comprehensive and exceptional services to its clientele.
In 2019, Access Bank entered into an agreement with American Express to facilitate merchant acquisition, allowing businesses across Nigeria to accept payments from international American Express Cards.
Building upon this partnership, Access Bank is now prepared to issue the first American Express credit cards in West Africa.
The Gold and Platinum Cards feature the iconic 'Centurion' emblem, showcasing the international American Express card design.Similar products, authorized by American Express or its licensed third parties, are offered in various regions outside of Nigeria, providing cardmembers with extensive rewards and benefits.
Access Bank has brought this renowned credit card experience to Nigeria, offering its customers access to these exclusive privileges. 
Herbert Wigwe, Group Managing Director of Access Holdings, has stated that the cards will be made available by request and invitation, with interested customers being able to start enjoying the card's benefits from Tuesday, June 13, 2023.
He said, "We are a bank of many firsts. We do have a wide network and with this partnership, AMEX will have 60 million customers supporting this partnership. It is a massive endorsement for us to work with AMEX in this partnership.
Managing Director and CEO of Access Bank, Roosevelt Ogbonna, said: "The launch of American Express Cards in Nigeria is another milestone in the continued development of a vibrant and fast-growing payments industry. Customers want more than transactions — they want real value.
"With American Express, we can provide valuable card benefits, strong loyalty rewards, and a real reason to use electronic payments instead of cash.
By diversifying our services to facilitate payments, we can connect more consumers to the SMEs and retail businesses across the country who we know are the engine of economic growth."
The Deputy Managing Director of Retail South at Access Bank, Chizoma Okoli, emphasized that the introduction of the credit cards demonstrates the bank's prominent position as a leader in the country.
According to her, "We are always at the forefront in the banking sector here in Nigeria and this is our newest innovation as we lead others. You can see these AMEX cards anywhere in Nigeria except here at Access. I know our customers who are going to reap the benefits will be proud of us".
Victor Etiokwu, Deputy Managing Director of Retail North, confidently stated that the collaboration with American Express marks just one of many successful partnerships, with more exciting ones to come in the future.
He said, "In the payment world, it is important to have varieties and as a financial sector supermarket, we have varieties of lovely items for the benefit of our customers. AMEX is a unique brand and we have always wanted to have them on our portfolio and we are glad this has become a reality.
We will continue to collaborate with AMEX.
In his words, the President, Global Network Services at American Express, Mohammed Badi, said, "By granting Access Bank a license to launch the first-ever American Express Cards in Nigeria, American Express' presence in Africa is becoming even more vibrant.
The Access Bank American Express Gold Card and the metal Platinum Card enhance the credit card experience in Nigeria with special benefits, access, and service — for Cardmembers both in Nigeria and when travelling overseas.
"In addition to offering dual-currency functionality (NGN/USD) and international acceptance, American Express cards provide a range of valuable features.
These include airport lounge access, car rental perks, membership rewards, loyalty points, as well as insurance and protections.
The Platinum Card goes even further by offering enhanced airport lounge benefits. Cardholders enjoy complimentary access to over 1,400 lounges worldwide through the American Express Global Lounge Collection.
Furthermore, American Express cardholders can enjoy exclusive hotel perks and upgrades through The Hotel Collection and Fine Hotels + Resorts programs. They also gain special status access in renowned rewards programs such as Hilton Honors, Radisson Rewards, and Marriott Bonvoy.
Additional benefits include complimentary access to hotel membership programs, such as Tablet Plus membership and Mr & Mrs. Smith Gold status. Cardholders also benefit from round-the-clock travel and lifestyle concierge services.
During the launch, Briana Wisley, Vice President and General Manager of Network Partnerships EMEA at American Express, expressed satisfaction with the partnership between Access Bank and AMEX. Wisley stated that Access Bank fulfilled all the criteria they were seeking, and American Express is delighted to collaborate with them.
She noted, "Across Nigeria and in West Africa, Access Bank has a great record of expertise and innovations in the payment space. And this is why we are excited to have them as the issuing partner for this product in Nigeria and West Africa. So it is very exciting for both of us.
"We are a globally integrated payments company and one of the world's largest card issuers. We are happy with Access Bank and we give customers access to products, insights and experiences that make life better and help grow business value. Today, we have more than 135 million cards globally. You can use them in over eight million locations in 198 countries and territories.
"So you can see that we are a global brand and we are glad that Access Bank customers are now going to enjoy all the benefits of having AMEX cards. One of our key objectives is to continue expanding that scale and relevance globally.
"And we do this in many ways by investing to modernize the AMEX network by launching innovative products and granting licenses to financial institutions like Access Bank, which can issue cards and grant access to our cards to millions of merchants.
"In fact, since 2017, the number of places you can use your AMEX cards globally has more than tripled. And that is a great part, thanks to our wonderful partners like Access Bank".
Share this Post