Adron Homes CEO Speculates N1 Billion Rent Price Surge in Ibeju-Lekki Land, Considering Take-Off Of  Dangote Refinery, Lekki Free Trade Zone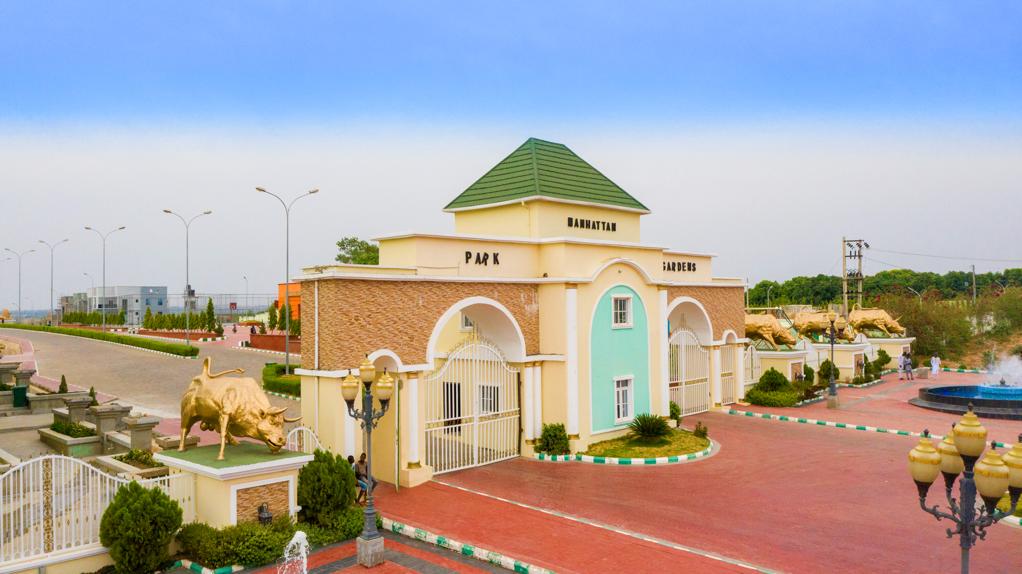 Share this Post
The Group Managing Director (GMD) of Adron Homes and Properties, Aare Adetola Emmanuel-King, has in usual nail on the head characteristic projection, predicted a staggering 1 billion naira price increase per plot of land in Ibeju-Lekki.

His permutations, though ambitious , is predicated on the expected hike on activities in the area with the newly commissioned Dangote Refinery and the thriving Lekki Free Trade Zone, which has continued to attract attention and drive development in the area.
The property business Mogul,emphasized the significant advantage presented by the presence of the Dangote Refinery, stating,
"We sold a plot of land for 5 million naira five years ago when there was no Dangote Refinery, Dangote fertilizer, Lekki Deep sea port, etc., but now selling for 100 million per plot.
So imagine when the 3.5 million estimated workforce and human population that will move in within the next five years start scouting for accommodation and home ownership, land and houses shall be extremely inadequate. 1 billion naira per plot shall be considered a gift to the buyer."
The recent completion of the Dangote Refinery has sparked excitement and optimism among investors and developers in the region.
The refinery, which is expected to be the largest in Africa, has the capacity to refine 650,000 barrels of crude oil per day, making Nigeria a major player in the global oil industry.
This development has attracted both local and international investors, leading to a surge in demand for properties in Ibeju-Lekki.
Again, the proximity of Ibeju-Lekki to the Lekki Free Trade Zone has further heightened its attractiveness. The Lekki Free Trade Zone, with its strategic location and favorable business environment, offers numerous opportunities for local and foreign companies to establish and expand their operations. This has not only boosted employment opportunities but also created a demand for housing and real estate.
Emmanuel-King's projection of a 1 billion naira price rise per plot reflects the growing scarcity of land and the increasing demand for housing in Ibeju-Lekki.
As the population continues to surge, driven by the influx of workers and residents associated with the Dangote Refinery and the Lekki Free Trade Zone, the availability of land and houses is expected to become significantly inadequate.
Investors and potential buyers are taking note of this lucrative opportunity. The projected rise in land prices, though substantial, is seen as a testament to the region's rapid development and the potential for substantial returns on investment. However, it also highlights the urgency for individuals and businesses to secure properties in Ibeju-Lekki sooner rather than later.
As the Dangote Refinery and the Lekki Free Trade Zone continue to attract attention and investment, the region's real estate market is poised for significant growth.
The projected 1 billion naira price rise in Ibeju-Lekki land serves as a testament to the advantages brought about by these landmark developments and underscores the need for proactive action to capitalize on this exceptional opportunity.
Share this Post