Aisha Buhari Says "No More Medical Treatment Abroad For Nigerian Presidents", As FG Commissions N21B Presidential Medical Center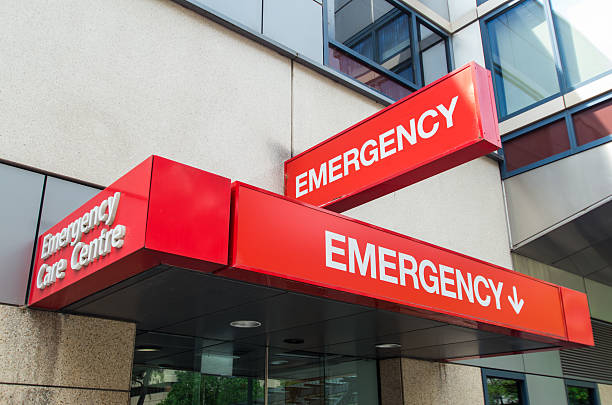 Share this Post
President Muhammadu Buhari has inaugurated the N21 billion Presidential Wing of the State House Medical Centre with the First Lady, Aisha Buhari, declaring that the facility will henceforth stop the President and family members from going abroad for medical treatment.

The wife of the President, who joined other dignitaries for the commissioning ceremony of the facility situated in the premises of Presidential Villa, Abuja said she came up with the idea of the Wing six years ago following the extensive stay of her husband abroad for medical treatment.
She said now that the facility is in place, Nigerian Presidents and their family members will no longer need to go abroad for treatment, but may only fly medical experts to assist their colleagues in the country.
Asked her impression of the new medical center, she said: "I'm quite happy, feeling fulfilled. Though we are leaving but all the same, we thank God the project has come to reality.
"I have opted for it six years now. I initiated this project six years ago when my husband spent three months abroad, consecutively, 90 days. And it shouldn't be because we have all the experts in Nigeria. We only need a good platform.
"The hospital that is supposed to serve the First Family is serving like 35,000 people which is quite much.
"That's why I insisted we should have a VIP Wing within the proximity of the presidential villa."
On whether the medical centre will now make it unnecessary for Nigerian leaders to go abroad for treatment, she responded: "Yes. This one is for the health and wellness of the First Family. They don't need to go abroad now. They only need to may be fly in experts to help our people. You know.
"So, no need for any leader to spend months and months abroad because of health care."
Share this Post