BRITISH ROYAL THRONE :  Charles III Officially Crowned UK King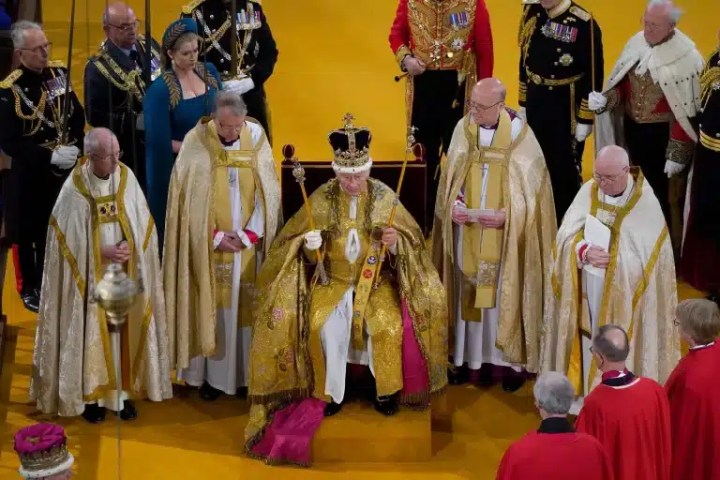 Share this Post
Britain, on Saturday, May 6, 2023, witnessed its first coronation after 70 years as Charles III was officially crowned king months after his mother, Queen Elizabeth's death.

The longest-serving monarch in the United Kingdom died on 8 September 2022 at Balmoral Castle.
The late Queen had acceded to the throne in 1953 following the demise of King George VI who died after a prolonged illness on 6 February 1952.
However, on Saturday at exactly 12:02 pm, the Archbishop of Canterbury Justin Welby placed the solid gold St Edward's Crown on Charles's head as a sacred and ancient symbol of the monarch's authority.
There were cheers at the venue as attendees', reportedly numbering 2,300 congregations at Westminster Abbey chant "God Save the King" with trumpet fanfares sounded at the climax of the solemn religious confirmation of his accession.
Outside, ceremonial gun salutes blasted out across land and sea while bells pealed in celebration at churches across the country.
The build-up to the Christian ceremony of prayer and praise — steeped in 1,000 years of British history and tradition, with sumptuous robes and priceless regalia — has been mostly celebratory.
Share this Post