C-O-N-F-U-S-I-O-N : As Husband Of A 6 Months Old Pregnant Woman, Rapes Her 17- Year – Old Sister, Impregnate Her , Now With 4 Months Pregnancy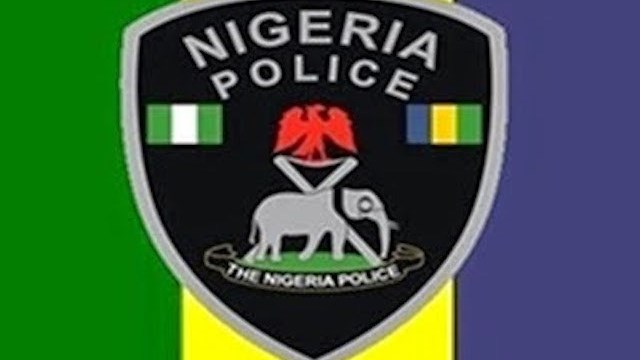 Share this Post
Confusion is said to have overwhelmed  the family of Majiyagbe Gabriel , after he was discovered to have impregnated  his wife and her 17 years  old sister.                                                                                 

While the wife is said to be carring a 6 months  pregnancy , her 17 years old sister, is 4 months pregnant,  after she was allegedly raped by her elder sister's husband , Gabriel.                                                                                                               
Our source reports that when the wife of the 32-year old Gabriel Majiyagbe brought her 17-year old sister to live with them in her matrimonial home in Lagos, she never knew that she had taken a decision that will later break her heart and her marriage.
Her husband, Gabriel, allegedly lured the victim, then placed her on oath not to disclose and started sleeping with her.                                                                       
"The girl is now four months pregnant while his wife is about six months pregnant too".
The Police at Ipaja Division arrested the man, Gabriel, for defilement and detained him. He was later transferred to the Gender Section of the Lagos State Command.
The incident happened at Majiyagbe Compound in Ipaja area of Lagos, where they reside.
The residents were still in shock over the act after the matter was reported to the Police when it was discovered the victim was pregnant.
According to the complainant, Saheed Akintoye, the health condition of the girl was deteriorating and she was taken to the hospital where pregnancy test was conducted and it was positive.
When she was interrogated to know who was responsible, she mentioned the man, Gabriel, as the person that impregnated her.
The girl, who started living with them last year, revealed that the man, Gabriel, placed her on blood oath after he used a razor blade to cut their hands that she will not meet or marry another man except him and she did so without knowing the consequences.
When the neighbours confronted Gabriel, he confessed that he was in love with the girl and wanted to join her as his second wife and that was why he placed her on oath.
However, Gabriel's action has landed him in big trouble as he was arrested and is facing the charge for defilement, which attracts life imprisonment if he is tried and found guilty before the Court.
When our Correspondent visited Ipaja Police Division to speak with the suspect, the DPO was said to have gone to the Area P Command for an official duty.
But Police sources stated that the suspect has been transferred to the Gender Section of the Lagos State Command for further investigation over the alleged dastardly act.
The man's wife, who was said to have been lamenting over the ugly incident, regretted ever bringing her sister to her matrimonial home as she might eventually lose her husband, who may likely bag life imprisonment in custody if he is found culpable for the alleged offence.
Share this Post