CHANGE OF BATON : As IGP Kayode Egbetokun Takes Over Duty As Nigeria's 22nd Indigenous Inspector General Of Police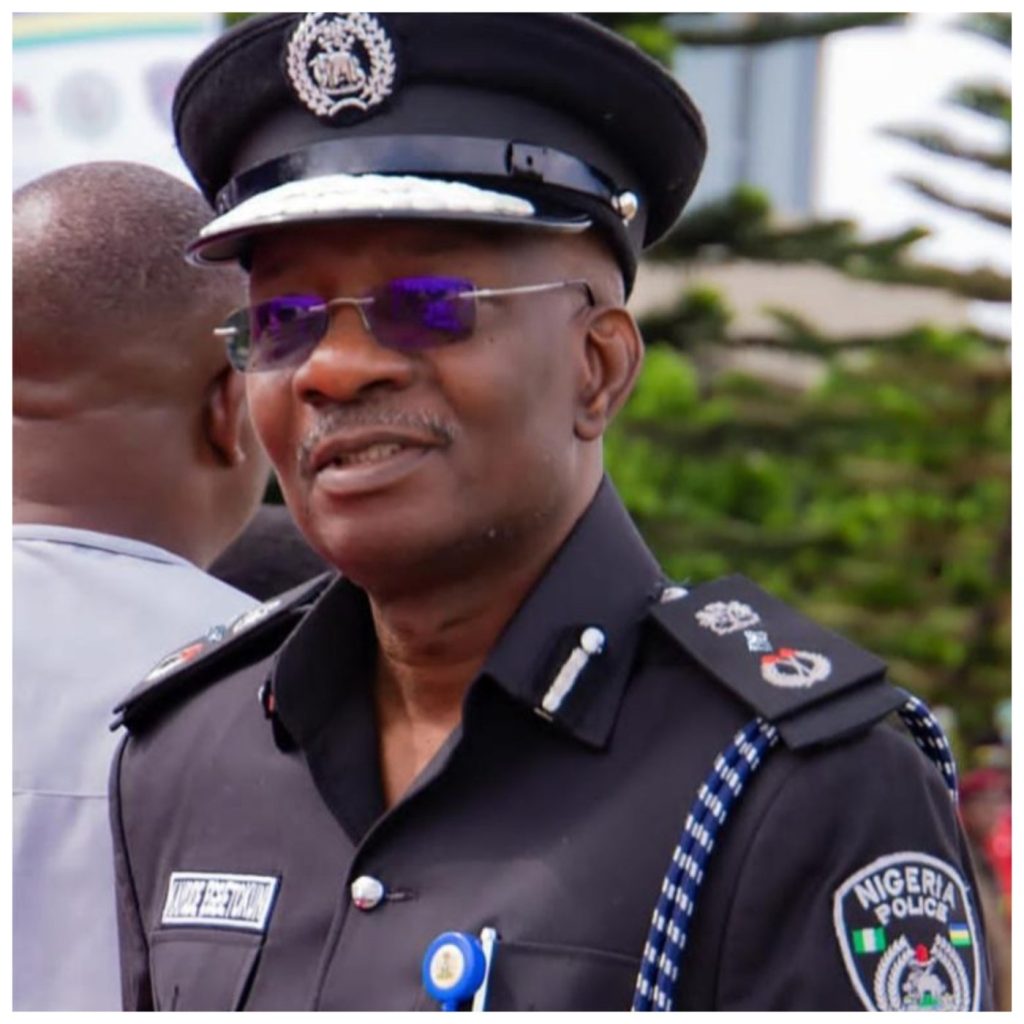 Share this Post
There was a change of baton at the Force Headquarters, Abuja, as Nigerians witnessed the transition of power from the former Inspector General of Police (IGP) Usman Alkali Baba,who transited power to the newly appointed 22nd Indigenous Inspector General of Police, Ag. IGP Egbetokun Olukayode Adeolu.

Recall that President Bola Ahmed Tinubu , had retired all service chiefs including the Comptroller General of Customs.
DIG Kayode Egbetokun took over his new role as IGP on June 21, 2023, in an emotion packed ceremony that reached it peak with the symbolic exchange of the Nigerian National and Police flags, marking the official commencement of his tenure.
Born and raised in Yewa South Local Government Area of Ogun State, IGP Egbetokun's journey to IGP position dates back to his commissioning into the Nigeria Police Force on March 3, 1990.
A member of the Cadet Assistant Superintendent of Police Course 16 from Nigeria Police Academy with a remarkable academic record.
A Doctorate degree in Peace and Security Studies, a Post Graduate Diploma in Petroleum Economics, a Masters in Business Administration, a Certification in Electronic Data Processing/Computer Programming, a Masters in Engineering Analysis, and a Bachelors in Mathematics .
He has held high leadership positions, where he excelled on the various departments of the Force.
Amongst these positions are : the Commander of the Rapid Response Squad (RRS) in Lagos State, Area Commander in Osogbo and Gusau, Commandant of the Police Training School in Ikeja, Commissioner of Police in the Explosive Ordnance Department, Commissioner of Police in Kwara State, and Assistant Inspector-General of Police in charge of Zone 7, Abuja, and the Deputy Inspector General of Police, overseeing the Force Criminal Investigations Department.
Expressing his heart felt appreciation and gratitude to President Bola Ahmed Tinubu ,for the trust and confidence reposed in him, IGP Egbetokun, who declared shortly after his decoration by the Vice President Shettima, said that he felt like a Tiger and Lion ready to fight , chase out criminals and criminality from the Nigerian Space , also noted that he saw his elevation as a call and a commitment to making a difference in the mission of safeguarding the lives and property of every citizen .
Outlining his vision for the Nigeria Police Force under his leadership, he listed rebuilding public trust and restoring confidence in law enforcement institutions as paramount and to ensure that every Nigerian feels safe, protected, and respected.
Also he pledged to harness the huge potentials of the Force, relying on innovative tactics to secure the nation, foster lasting peace, as well as add his own quota to the realization of the vision for a prosperous Nigeria.
Share this Post