Chief Sunday Ossia, Ohanaeze Ndigbo Factional President Sacked, Risks Imprisonment, As Robert Obasi Shuns Everest Ozonweke, Declares Himself President. Watch video below.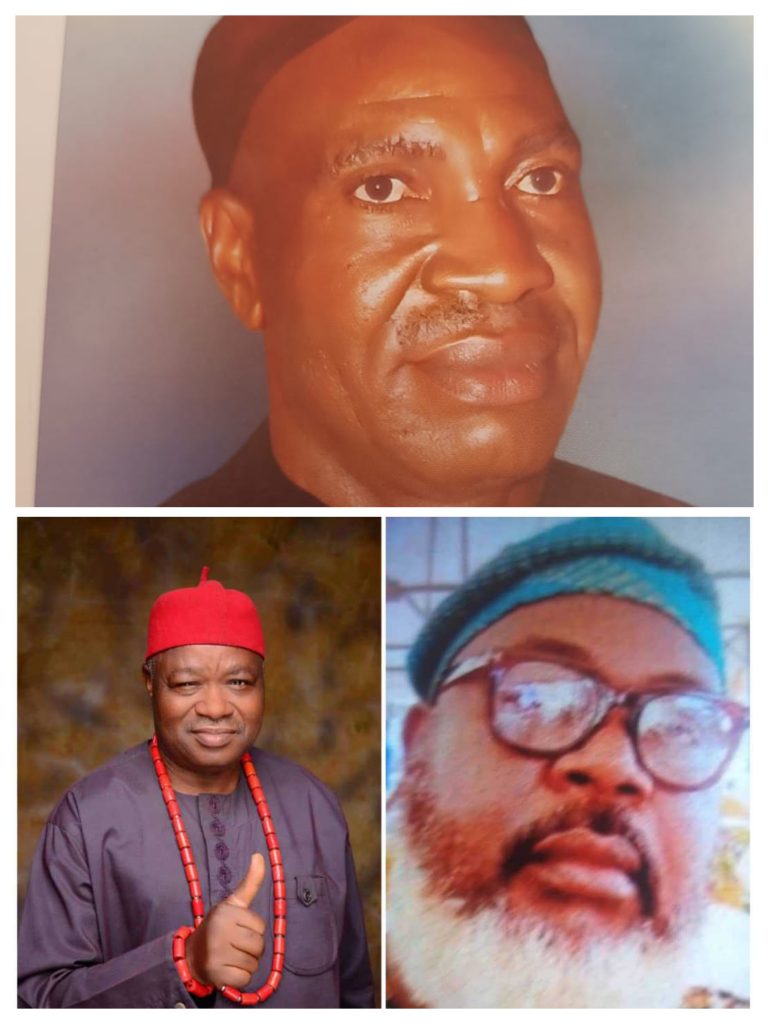 Share this Post
By Daniel Ohamadike

In what appears like given credence to the book written by the legendary but famous Igbo writer and Poet, late Professor Chinua Achebe's " Things Fall Apart", the center can no longer hold for the Factional Pan – Igbo Socio -Cultural Organization, Ohanaeze Ndigbo Lagos State, as mere anarchy is loosed upon them .
Indeed, a messy Crisis has once again erupted in the alleged unstable and shaky camp of Chief Sunday Stainless Ossia led Faction of Ohanaeze Ndigbo Lagos State.
Like the pathetic story of "Brothers Against Brothers", the Enugu State indegenes, who are holding sway in the faction, appears to be at dagger drawn, literally holding each other on the juggler, ready to cut each brothers throats.
The ongoing war of attrition reached its crescendo few days ago when the Factional Secretary, Chief Robert Obasi with the Publicity Secretary, Mrs Violet Obiora and some other agitating and aggrieved members of Chief Ossia's Cabinet, suspended their President and eventually impeached him in a move the Ossia die – hards have declared as being absurd and unconstitutional.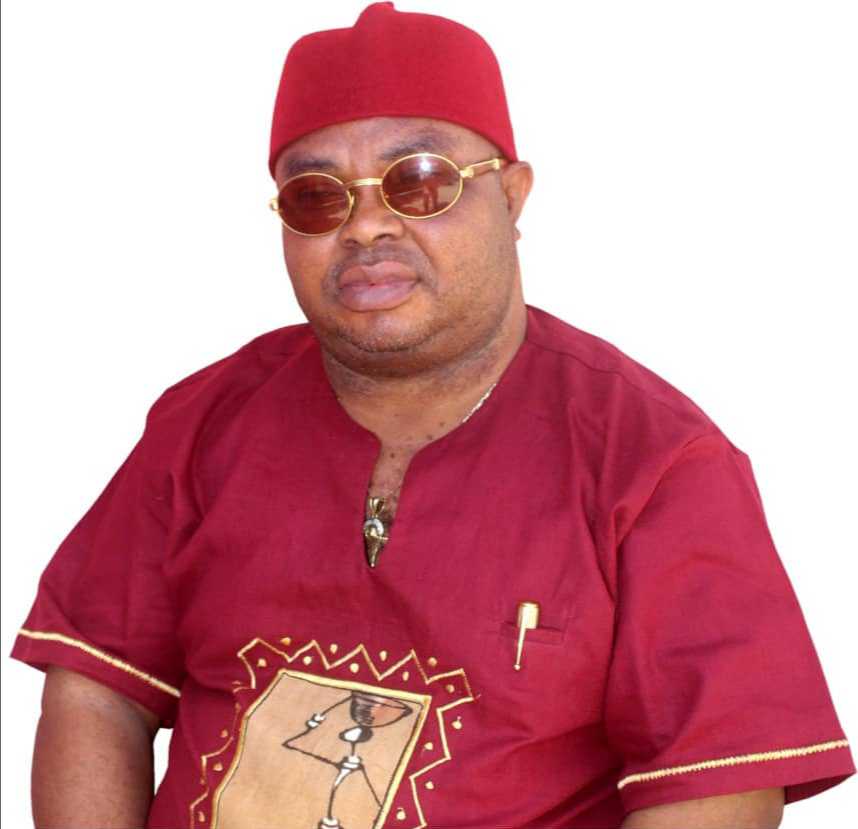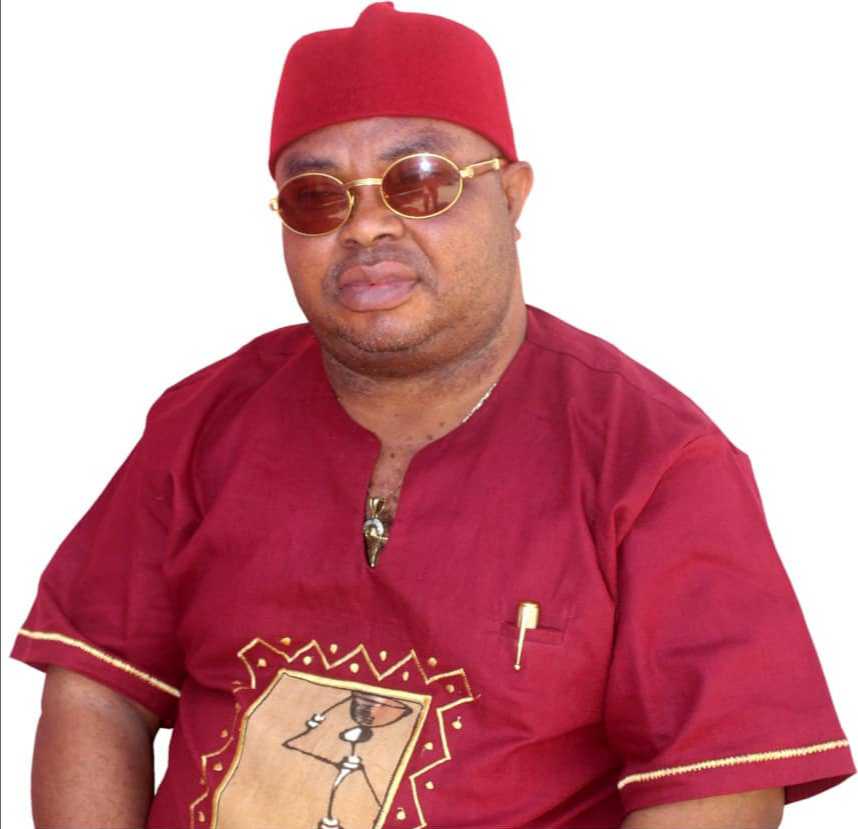 Prior to the build up to the crisis, Robert Obasi's camp had raised untoward issues and allegations against the now sacked President Ossia, accusing him of ineptitude, lack of political wisdom and leadership acumen.
This was besides allegations of financial impropriety and breaking of constitutional provisions such as Article 9, paragraph 7 of the Ohanaeze Ndigbo constitution.
Credible Sources from members revealed that in their recent meetings , attempts have been made at physically manhandling Chief Sunday Ossia by some of his Executive Members, Excos,even as Microphone were frequently but forcefully said to have been taken away from him at such forums.
Reacting to his purported impeachment, Chief Sunday Ossia told News Planet International that it was false and rumors.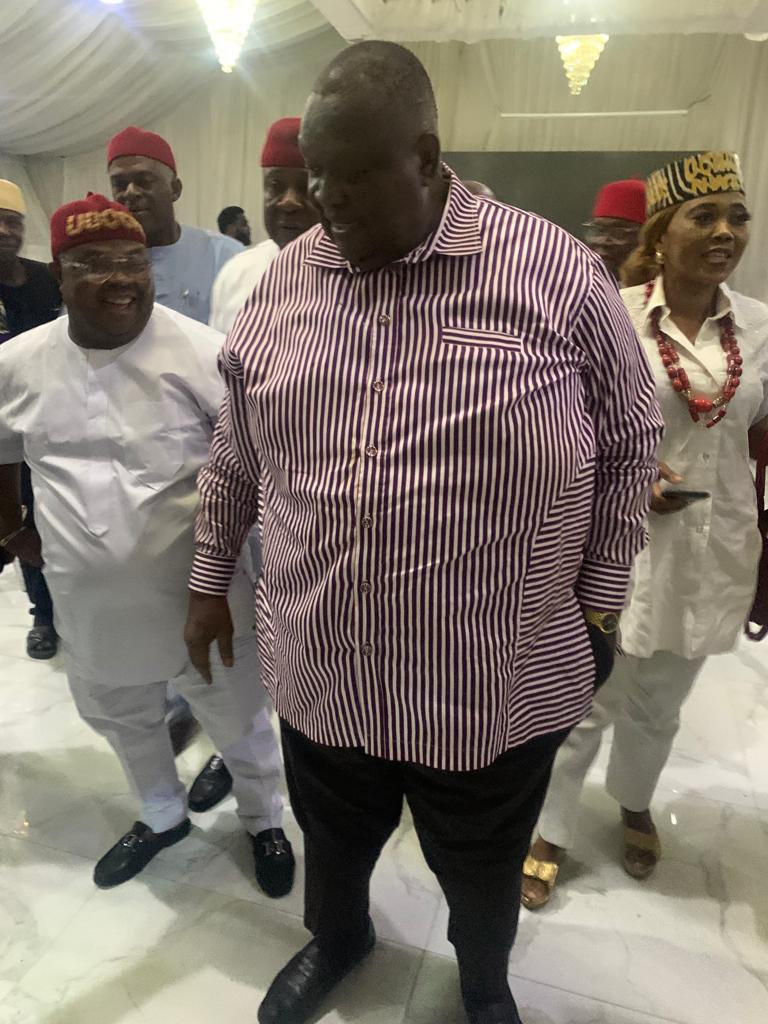 In his words : " There is nothing like suspension, all are mere rumors, Iam still the active President of Ohanaeze Ndigbo Lagos", he said.
However, contrary to Chief Ossia's denial, facts have emerged that he was suspended, removed from the groups Whatsapp and impeached by Robert Obasi and his rebel Exco group.
Determined to seal the impeachment of Chief Ossia, Robert Obasi was said to have been declared an interim Factional President by his rebel group, resulting to cross fire and war of words, which since have set their Igbo platforms on wild fireworks .
This is even as the war of words rages between the camps and interest groups, some in support of Robert Obasi and others bitterly against him.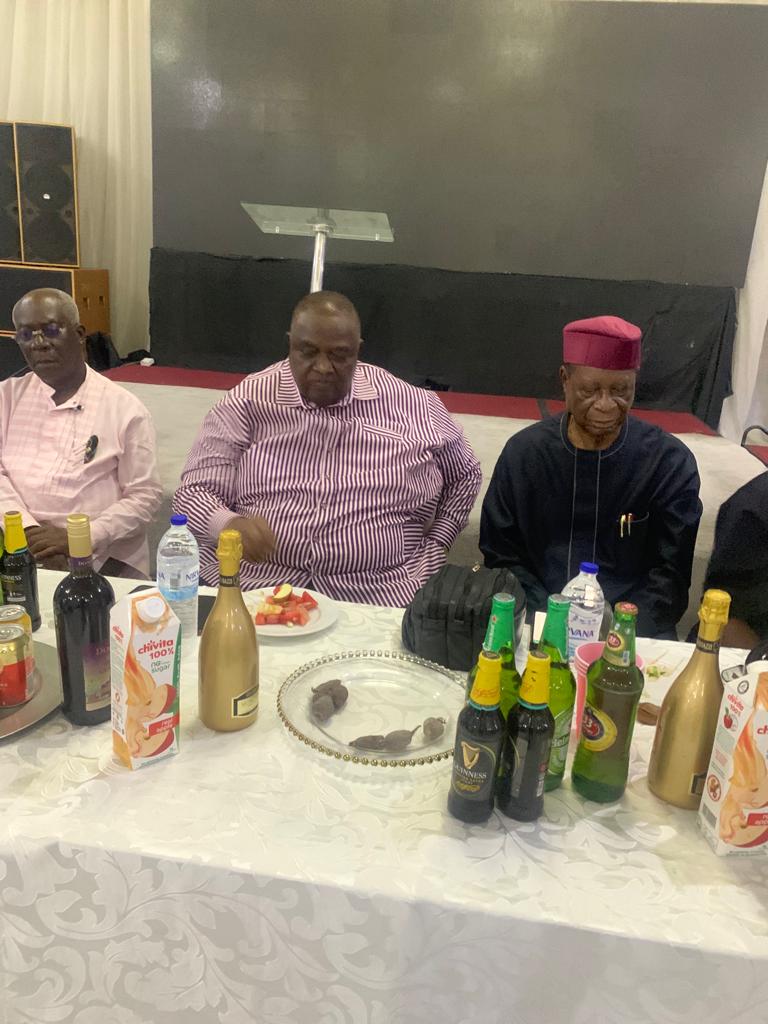 Recall that Ohanaeze Ndigbo President Lagos State, Chief Solomon Ogbonna Aguene, who has a Court Consent judgment extending his tenure to 2026, had shortly after Chief Emmanuel Iwuanyawu, the President General of Ohanaeze Ndigbo Worldwide, first official working visit to Lagos state , had raised an alarm over a plot allegedly hatched by his formal Secretary, Onowu Everest Ozonweke, aimed at distablizing and impeaching Chief Ossia as Factional President ,so as to pave way for him ,at the expiration of Aguenes' Court elongated tenure.
Following the purported impeachment of Chief Ossia by Robert Obasi's camp, some of Ozonweke's sympathizers are said to have frowned at Obasi for shunning Ozonweke's age long presidential ambition by declaring himself (Obasi) as new Factional president.
Sources said that they are arguing and have been complaining on why Robert Obasi did not declare Ozonweke as president to replace Ossia, considering that Ozonweke came second after the alleged sham election that brought Ossia as Factional President.
Reacting to the news of Chief Ossia's impeachment, Chief Solomon Ogbonna Aguene, warned the unwary actors in the Factional Ohanaeze Ndigbo Lagos State, including Chief Sunday Stainless Ossia, that the Contempt of Court proceeding under forms 48 and 49 is dangling on their heads, as they risk imprisonment.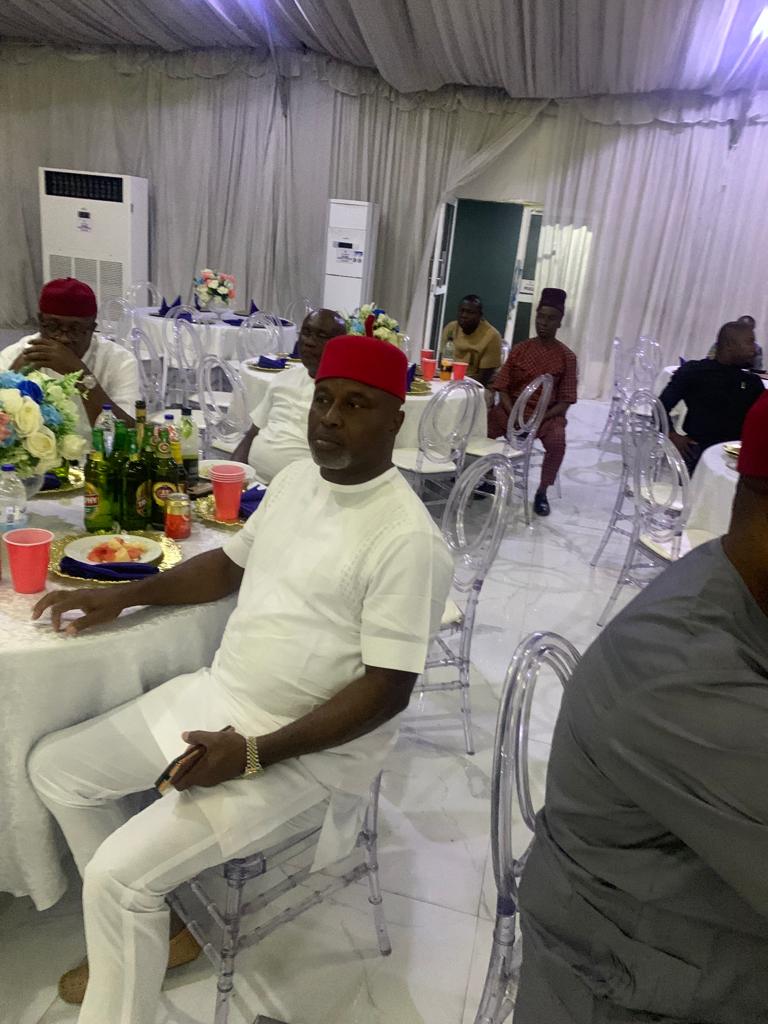 According to Chief Aguene, the only way out of the entire crisis is for the factions to collapse all their camps, come under him and abide by the court consent judgment.
" I have heard of Ossia's impeachment by his Exco and crisis engulfing the illegal faction, this is the time they will go to prison as they are toying with legal court consent judgment. They can't even think of Everest Ozonweke as a replacement, because he even failed their illegal election that brought Ossia. Infact, he can't even take over from Ossia, because according to their own bye law, you can't take somebody from outside to replace Ossia ". Chief Aguene said.
"Ozonweke taking over from Ossia,is an invitation to total anarchy in the entire Ohanaeze Ndigbo .My former P.A, Robert Obasi and former woman leader, Violet Obiora, who they demoted to publicity Secretary in their camp, can't even take over from Ossia as another Factional President," Chief Aguene stated.
Some members of Chief Aguenes' Cabinet were of the views that it was his outstanding performance that has thrown the rebel Ohanaeze group led by Chief Sunday Ossai and his Secretary, Chief Robert Obasi into the deep crisis.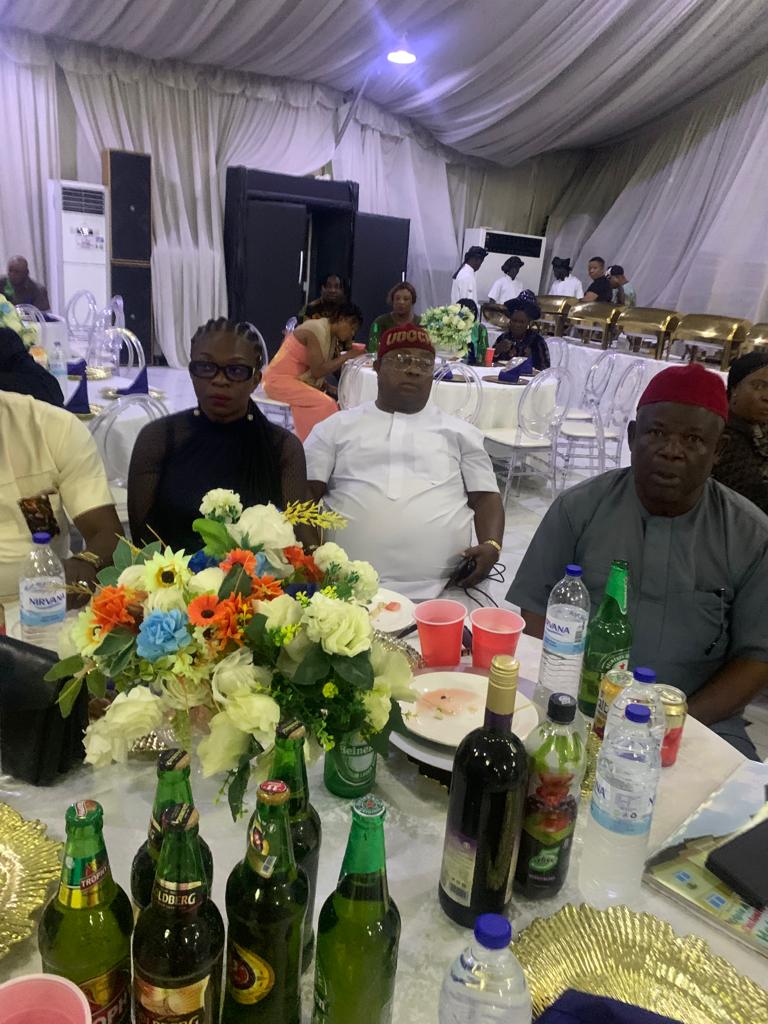 They reported that the crisis started among their Executives, became an issue before Nigeria Police and the social media, all bordering over money, which had thrown members of Chief Ossai group into total disarray as many have deserted him.
Sources said that efforts by the Ezendigbo in Ejigbo, Eze Nicolas Njoku, to nip the crises in the bud by preaching peace among the Executives yielded no result, as they have gone into trenches, expressing disappointment over Chief Sunday Ossai poor leadership.
The first sign that the group was in deep crisis was the public statement by Ossai against his secretary, Chief Obasi, questioning his loyalty as he claimed that it was Chief Aguene that brought Obasi to Ohanaeze and they started working at crossroads.
Another signal that the group was in disarray was the public castigation of the key supporter of Chief Ossai and his executives, Chief Edeh Kanayo, popularly known as Atakata one of Ndigbo.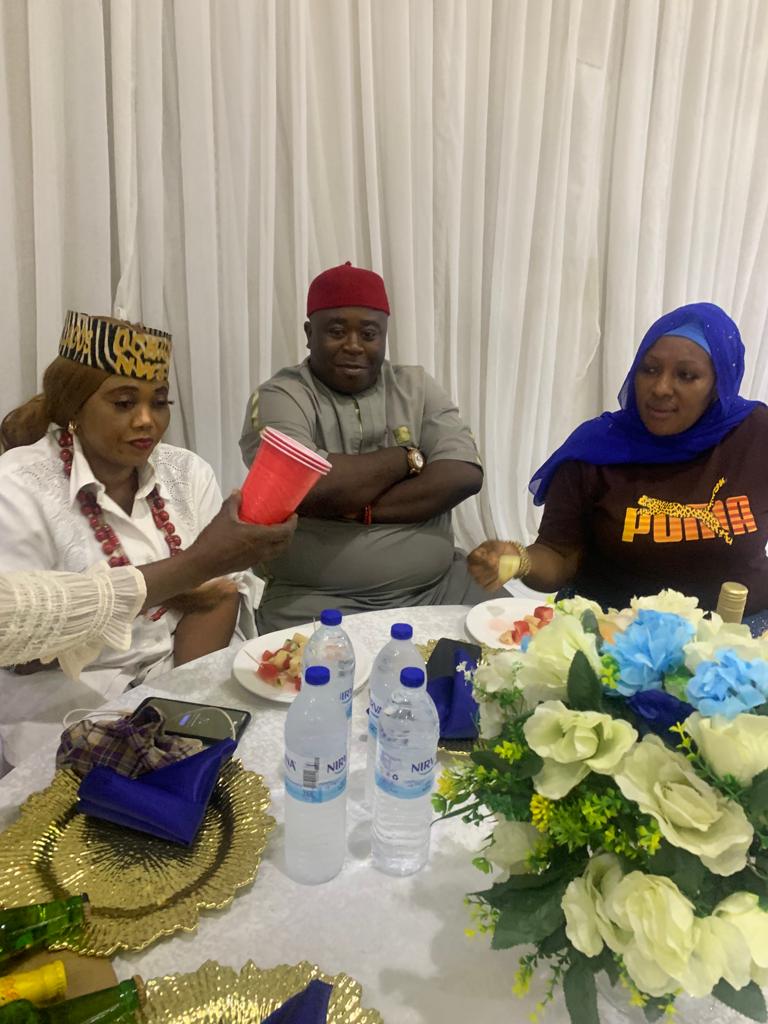 Chief Kanayo publicly expressed his sadness over Chief Ossai's abysmal performance as factional president of Ohanaeze Ndigbo Lagos State, his incompetence and questioned those behind his nomination as President in the first place.
He stated:"Sad! Sad! Sad! I am highly disappointed in the present negative, despicable and appalling developments that has engulfed Ohanaeze. And the question I keep asking Chief Sunday Ossai and his followers concerning the present ugly and retrogressive developments is, were they really prepared before attempting taking up the mantle of leadership of Ohanaeze Ndigbo Lagos State?"
"Chief Solomon Aguene is a very good eye-opener, most especially the last certificate presentation and celebration of Governor Babajide Sanwo-Olu's second term in office unchallenged, which to me has continued to demonstrate that Chief Ossai has nothing to offer in leadership and it will continue to weaken our Local Government/LCDAS structures."
"It's quite unfortunate that our respected members, Elders and Ndi Eze would stand watching while Ohanaeze Ndigbo Lagos State under Chief Sunday Ossai degenerate into a laughing stock and became a complete shadow of itself. Activities came to a standstill. No Clear vision, no direction, no reasonable purpose, no accountability and transparency. It's just so sad and a humongous pity."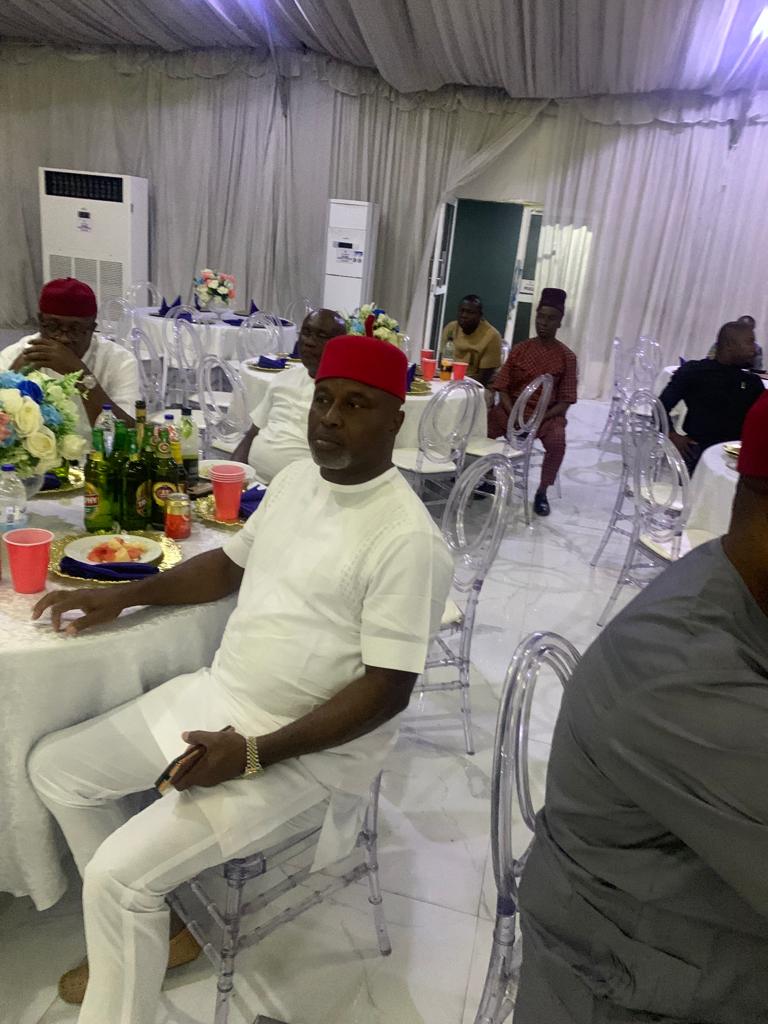 Chief Kanayo was subtle in expressing his disappointment with Chief Sunday Ossai's. leadership. Unlike him, the Secretary of the group, Chief Robert Obasi, was blunt and stated it categorically that Chief Sunday Ossai was unfit to be President of Ohanaeze Ndigbo Lagos State.
The chief scribe, Obasi, quoted Article Nine of the Ohanaeze Constitution of State officials and qualifications for the office, which stated on paragraph seven, that to contest for president of Ohanaeze such candidate must be married.
"Chief Sunday Ossai is unfit to be the President of Ohanaeze Ndigbo Lagos State because he has failed to meet the requirements of the office. He is unmarried, he lives with his concubine. He should go and pay the dowry of the strange woman in his house."
"Chief Solomon Ogbonna brought me to Ohanaeze. I added value to his administration, till tomorrow his administration is far better than yours. "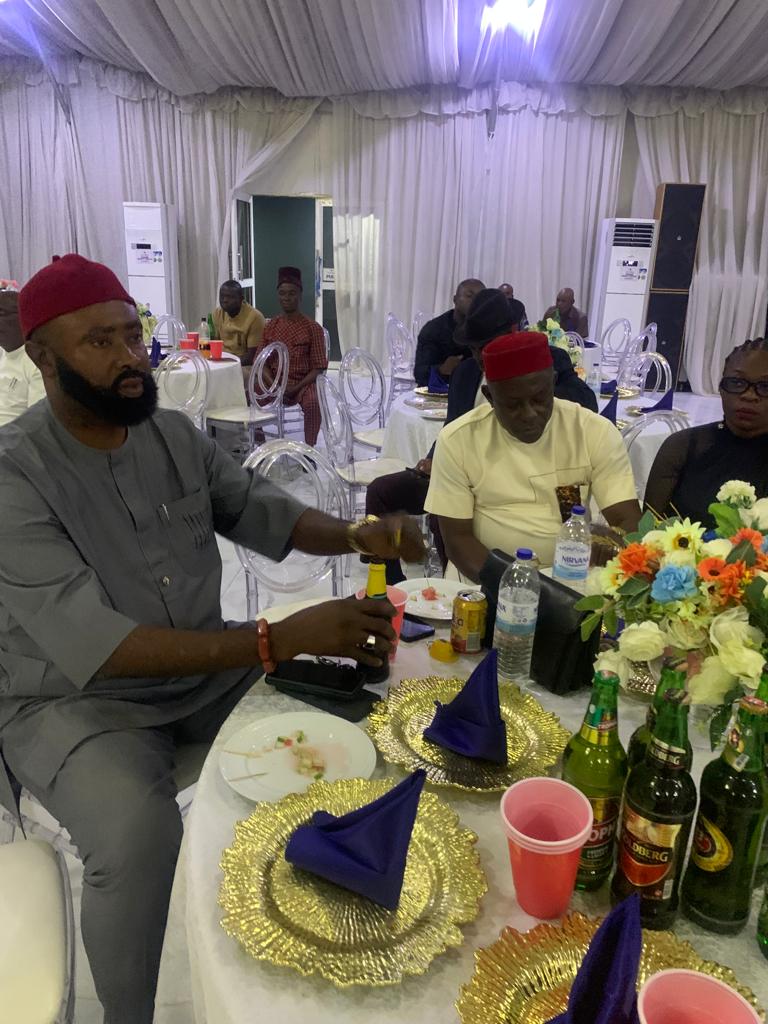 "Chief Sunday Ossai doesn't know or have an idea of what it means to be the President of Ohanaeze Ndigbo Lagos. his errors are countless, that is the reason he continues going from one leader's house to another with a bottle of dry gin and a hired facilitator to speak on his behalf in other to cover his inadequacies."
"You are already under the wrath of God for running down Ohanaeze Ndigbo Lagos State. Serial betrayal, Chief Anselem Njoku, brought you to Ohanaeze and gave you a cap that is bigger than your empty head. Today, you have betrayed him."
"Chief Don Chris invested his resources on you; assisting you to buy the office of President of Ohanaeze Ndigbo Lagos. What is your relationship with him today? You have betrayed him too."
"At least, Chief Solomon Ogbonna never took me to the Police for any offence, but your financier took you to the Police two weeks ago. Chief Udoha used his car to drive you around Lagos, projecting you before the gullible ones, today what is your relationship with him? Zero. Even your Chief of Staff, just came back to you because you are his in-law."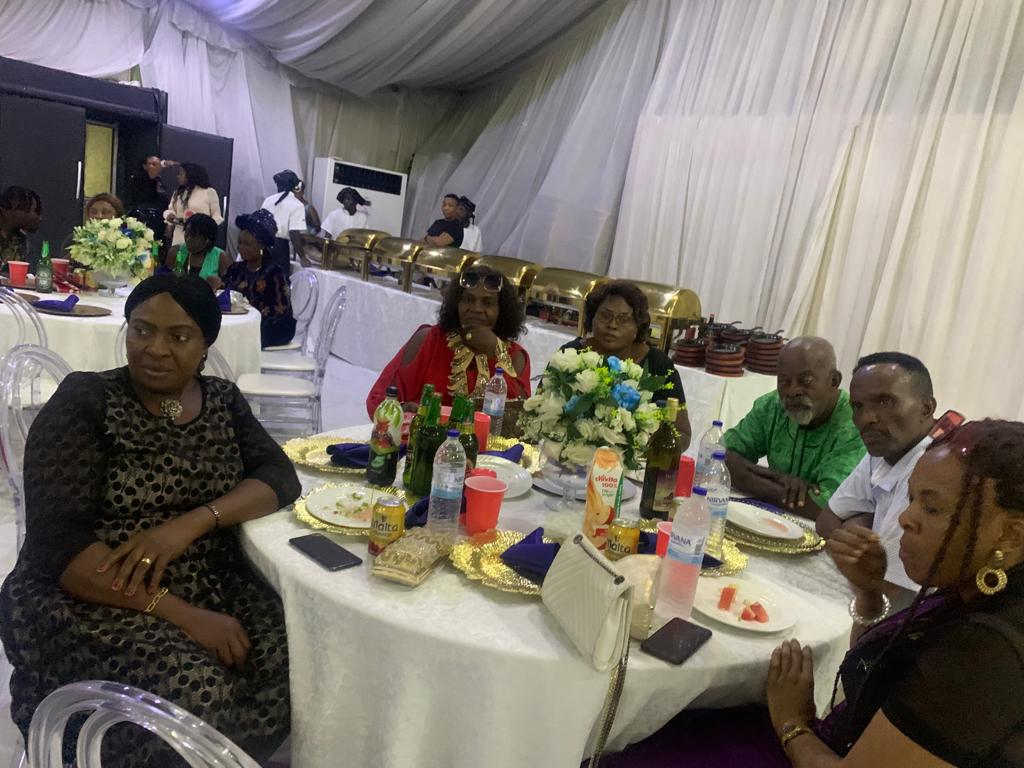 "Am I the one that compelled you to sell your shop, thinking that buying the office of Ohanaeze Ndigbo Lagos President will give you double of your investment. You have heard from the NEC that we are elected to offer services to Ndigbo and not to use them as merchandise" Obasi stated.
Some Ndigbo stakeholders, who also spoke to Journalists ,stated that they were not surprised that the group will be in crisis because they were never prepared for the leadership but only wanted to form a factional Ohanaeze Ndigbo Lagos State for their selfish interests, which has backfired.
They noted that it was time to move to the authentic Ohanaeze President, Chief Solomon Ogbonna Aguene, who has demonstrated his leadership qualities and genuinely protected the interests of Ndigbo over the years in the position as the legally elected and recognized president of Ohanaeze Ndigbo Lagos State.
Share this Post