CP Owohunwa Promises Better Security For Lagos Governorship election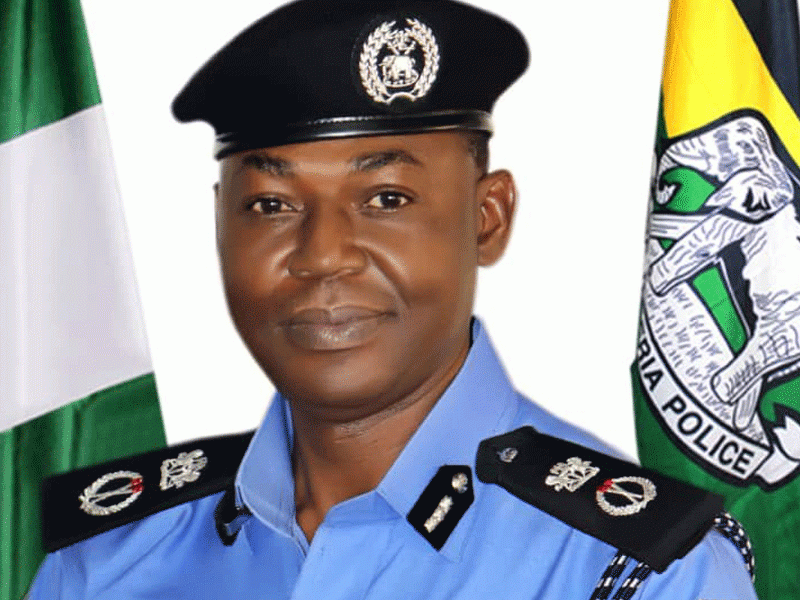 Share this Post
The Commissioner of Police in charge of Lagos Command, Idowu Owohunwa, has assured residents of the state of better security during the gubernatorial election coming up on March 18th.

Owohunwa gave the assurance during during an interactive meeting with strategic security stakeholders comprising opinion moulders and patriotic personalities across socio-political, ethno-religious, and economic divides in Lagos State.
The News Planet International reports that civil society groups, youths, market traders, Nigeria Bar Association, celebrities, Nigeria Union of Journalists and traditional rulers from the Arewa, Igbo and Yoruba ethnic groups were present at the meeting.
Owohunwa said that the meeting was to review the security during the Presidential and Parliamentary elections on Saturday February 25, 2023, identify threats, strengthen partnership and trust, with a view to having better security for other elections.
"In all, the intention of the meeting is to bridge communication gap, arrive at a consensus in our understanding of current security issues, and present a common front to proactively douse undue tensions that could snowball into a major threat to public peace if not promptly mitigated.
"In this context, the specific purpose of this urgent meeting is to review current security developments in the aftermath of the 2023 Presidential and National Assembly elections in Lagos State and the tension and wide apprehension emanating therefrom.
"This has become imperative granted that from the Police operational perspective, since the conclusion of the exercise on Saturday 25th February, 2023, we have responded to not less than 70 security-related call outs by Lagosians.
"Instructively, however, nearly 80 per cent of such presumed distress calls were found to be informed by false feedbacks that were largely informed by apprehension and misinformation, and fueled by fake news from some elements," he said.
The police boss said that few instances that turned out to be real calls were largely attempts by misguided local urchins to threaten citizens at specific locations.
Owohunwa noted that such calls were localized, uncoordinated, and unpremeditated, stressing that they were all promptly mitigated by the Police, while several arrests were made.
He said the command also upscaled deployments across all identified flashpoints and vulnerable localities, while sustaining patrols and visibility policing across the public space.
The police commissioner said this was in order to reassure residents of their safety and deter possible mischief makers from manifesting.
Owohunwa said that while all the efforts were emplaced, major challenges remained the genuine fear of crime by the residents on one hand, and manipulation of the media space through spread of fake news.
He called on the stakeholders to work with the police towards dousing the current security tension across the state.
The CP urged them to give support to present a common front in confronting the criminal elements that were bent on threatening the valued peace, security and livelihood of residents..
Owohunwa appealed to them to discourage subversive agents that trigger and disseminate unfounded fake news in order to deepen tension and engender discord.
"As a demonstration of the importance that I attach to citizens engagement in my policing leadership, my plan is to mainstream this initiative by institutionalising it as a Police-Citizens Town Hall (PCT), which will be a forum that will be driven by Civil Society Organisations (CSOs) in Lagos State.
"The town hall will comprise representatives of CSOs, relevant associations, youth bodies, media practitioners and other strategic stakeholders.
"It will meet with the Lagos State Police leadership on monthly basis to x-ray policing issues, secure feedbacks on concerns on crime, threats, and professional conducts from the citizens through the CSOs, act as police-public accountability framework," he said.
A Human Rights Lawyer, Mr Femi Falana, who commended the CP for the meeting, urged Nigerians not to take election as war, but carnival as being done in other climes.
He called on the police to ensure that those arrested during the presidential election were charged before a law court immediately to serve as a deterrent to others planning similar thing in future elections.
Falana called on residents of Lagos to come out en masse in the next elections without fear of harassment, assuring them of court action against anyone that harasses them.
Dr Joe Odumakin, a member of the civil society group, called on INEC to improve in logistics in the next elections, stressing that supplying electoral materials late could cause violence.
Odumakin urged the electorate not to ballot with their blood, calling for peace by all citizens.
Mr Monday Ubani, Chairman, NBA Ikeja Branch, called on the citizens not to allow politicians to divide them.
He urged the police to check activities of hoodlums in Lagos, who were the ones snatching ballot boxes.
One of the Igbo representative and President of APT Market, Trade Fair International Complex, Ojo, Lagos, Chief Ifeanyichukwu Ilechukwu, called for peace by all.
The Oodua People's Congress, represented by Chief Yinka Oguntimehin, said that one way to check electoral violence was through such meetings.
He advised that it should be replicated by the Area Commanders and DPOs before next elections.
Alhaji Adamu Mohammed, one of the Arewa representatives at the meeting, urged all residents to avoid things that will bring division and violence.
For the celebrities, Folarin Falana (AKA Falz) a musician/Actor and Mr Macaroni said the police must assure residents of their safety in the next elections.
They also urged the police to charge those arrested for electoral violence to court immediately before the next elections.
The commissioner of police, after the meeting, ordered all the area commanders and DPOs to hold such meeting in the area between now and Friday, while they submit report to him on Monday.
On those arrested during the elections, Owohunwa said that they would be charged to court as requested by the stakeholders.
Share this Post