CULTURE : Excitement as Igbo Indigenes In Ojo, Under Eze Ikenna Onuegbu, celebrates New Yam Festival in Lagos , Call For Igbo Unity
Share this Post
…it's our symbol of unity – Eze Nwachukwu

As culture remains integral part of Nigerians, Igbo indigenes residing in OJO local government area of  Lagos State, on September 27th,  2021, celebrated New Yam Festival in remembrance of their cultural heritage.
According to Eze Ndi Igbo of Ojo. Eze Ikenna Onuegbu , who offered royal blessings at the occasion, said the remembrance of yam festival in Igbo land remains significant and symbol of unity among the people.
Eze Ikenna further said thus : "You can see how this has brought us here together in Ojo, and that means even when we have gone to our original home, we cannot forget our tradition.
Collaborating the above said fact, The Special Guest of honour at the event, Eze Ndigbo Lagos State, Eze Dr. Christian Uchechukwu Nwachukwu , JP, Igbo 1, stated that "New yam festival marks the renewal of kinship alliances, as well as the end of one agricultural season with a harvest to express gratitude and thanksgiving to God Almighty, the society, friends and relations."
According to Eze Ikenna's Palace Chairman ,Chief Nnorom Solomon, known also as Udobata 1 of Ojo, "the New Yam festival remains a strong part of the Igbo people wherever they are in the world and have not missed the festival which is to hold the continuity of their ancestral root to generations unborn".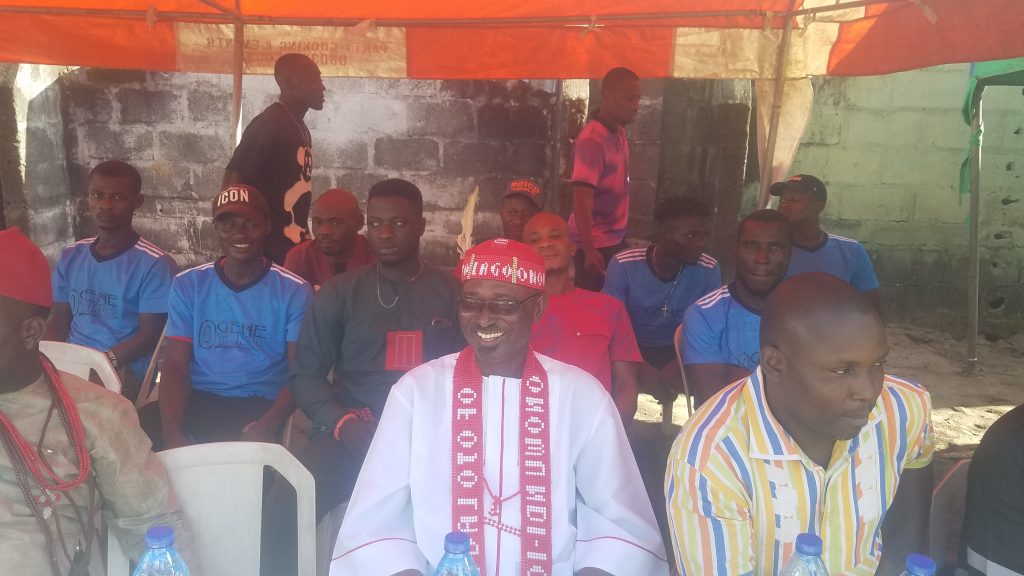 Chief Nnorom, who is the CEO , Blessed Solo Solution Ltd , lagos , further stated that essence of the festival is to express gratitude to the Almighty God, for life, protection, and bountiful yam harvest.
In Chief  Nnorom words :  " By the special grace of God,  we have a good outing today . Ojo LGA happens to have the highest population of Igbo residents in lagos and since I became the  chairman of the palace, I have been able to ensure that all hitherto warring groups come together under  Eze Ikenna.  If we can unite,  giving our population in the  state  , we can produce a  Deputy Governor of Igbo extraction,  come 2023 election."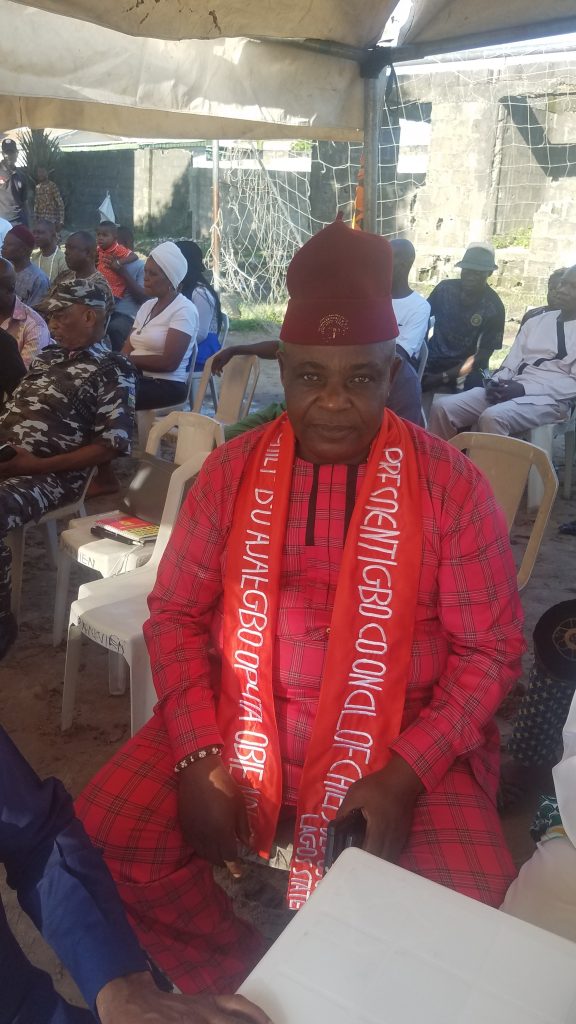 While giving historical background of the Ezendigbo Ezeship Title in Ojo, High Chief BO Ajaebo, popularly called Oputa Obie 1, Called for the unity of Ndigbo in Lagos .
According to the Otolo Nnewi High chief and President of Old Ojo Council of Chiefs, "Eze Ikenna Onuegbu, Eze-di- Ora Nma the third of Ojo, LGA, Lagos, is the right and only Eze Ndigbo in Ojo, he took over from Late Eze Joachim Ojukwu, who was the second, who in turn became Eze after the death of the first Eze Di – Ora Nma the first of ojo, Late Eze Timothy Maduabuchi Okeke, who was elected in 1999.Therefore, any other person laying claims to the title is fake and an impostor".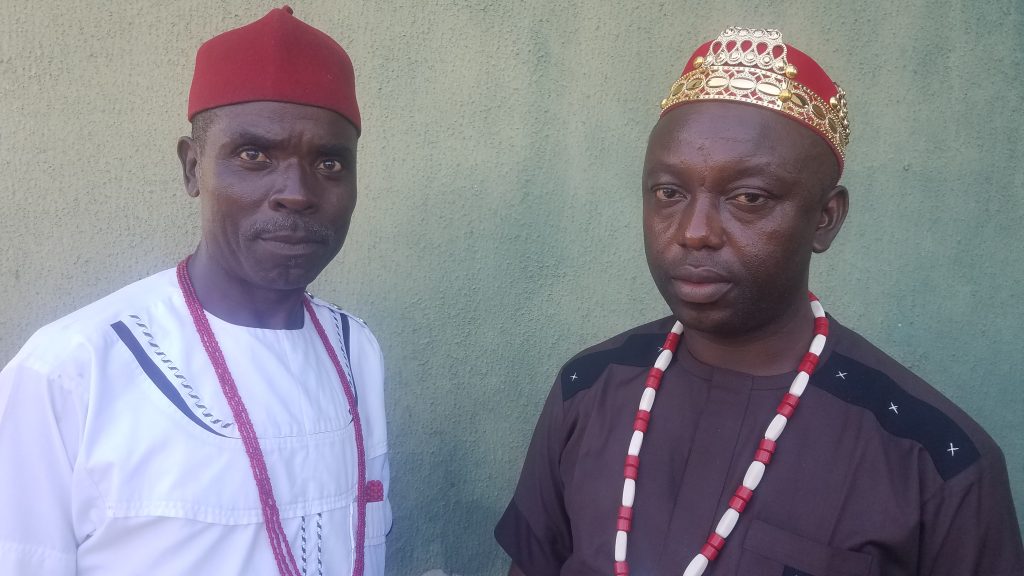 Oputa Obie , also seized the opportunity of the event,  to appeal to  Eze Dr. Christian Uchechukwu Nwachukwu, JP,  to respond to the letter they had dispatched to his  palace earlier.                                                                                   
Speaking , High Chief Christopher Nwaewere,  popularly known as  Osisikankwu , who was ushered into the event venue like a King , said "The yam festival is done in remembrance of our ancestors, since they brought their families in this way and it has become a symbol of unity among us."
Osisikankwu, also stated that" the practice is that, the festival must be done first at the Palace,  before any members of this Palace  that iam the new Onowu will organize his own or can do so, and we celebrate culture and traditions that our fathers left for us."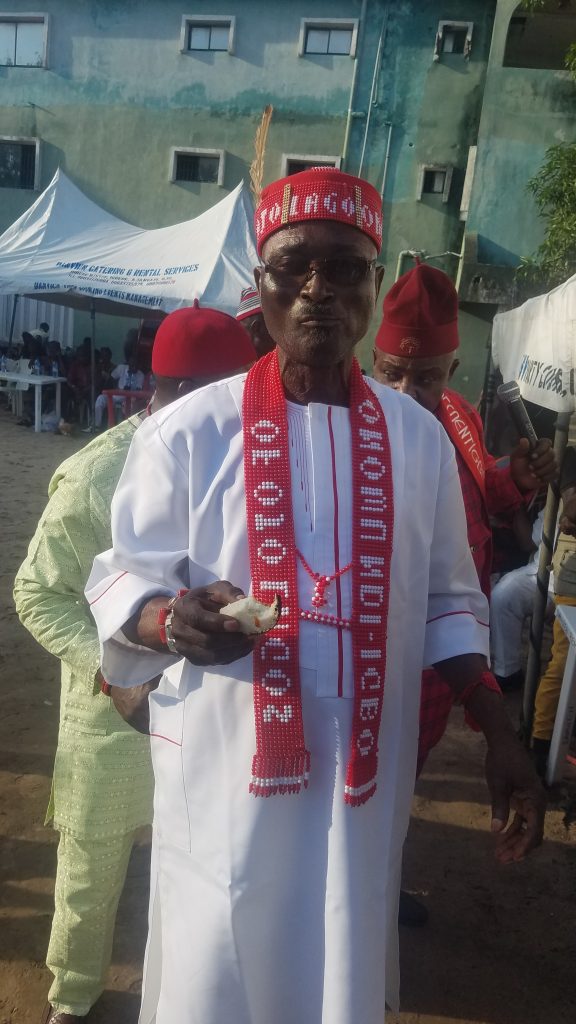 High chief Nwaewere , further pointed out that the New Yam festival affords their children the opportunity to understand the festival and culture of the people despite it is being celebrated outside their traditional home.
"The celebration gives us opportunity to teach our children our cultural food, play and the unity of our people", Osisikankwu said.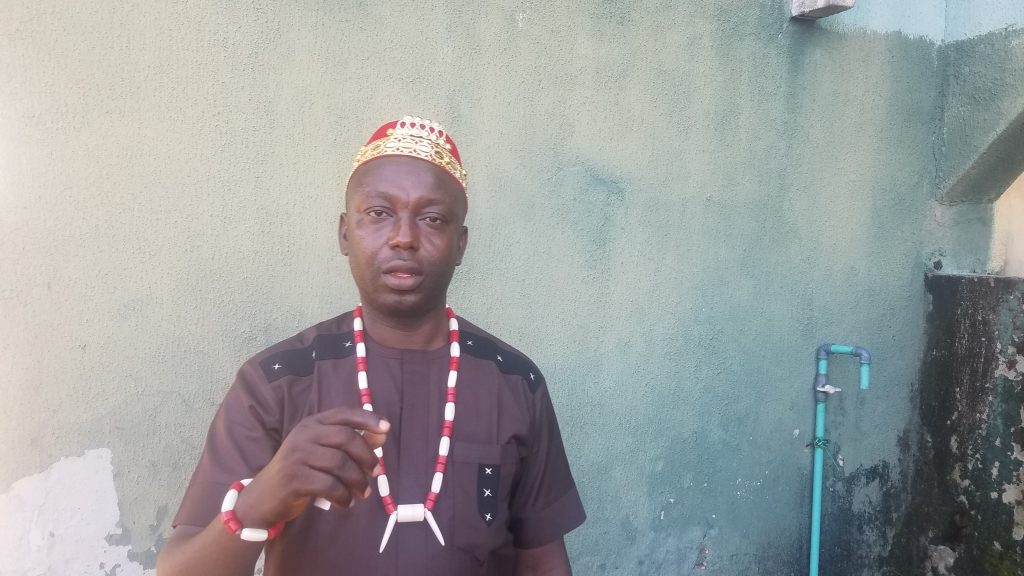 Those present at the event were royal fathers, top politicians,Like Chief Uche  Ubochi , his wife Mrs Ubochi,  Eze Ndigbo in Ikorodu, Eze Apostle Polycap Uhegbu,  Chief Udoka,aka  Orobo, Eze Sixtus Onuwa, Chief Longinus  Ezeji, Chairman , Longinus Motors , Olonwunla bus stop, Igando,  the Financial  Secretary of the  Palace,  Chief Nwaode .I. Louis,   youths and other Igbo communities residing in Lagos, and neighbouring States.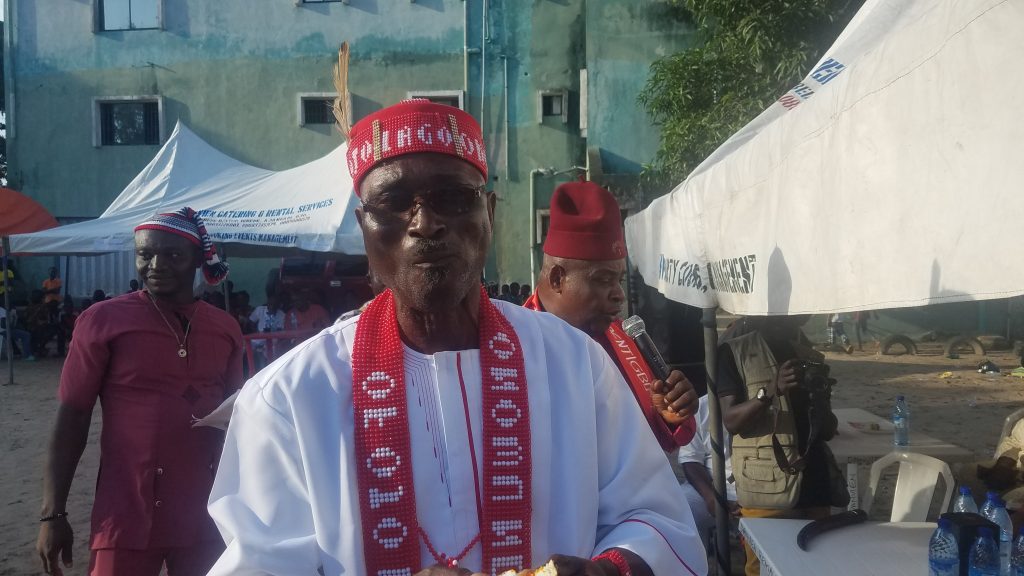 The event witnessed colourful cultural displays by various women and youth associations under the Igbo community in Lagos, including exhibition of  Igbo dishes and Yam eating among others.
Share this Post