#CustomerServiceWeek: Unity Bank Rolls Out Rewards to Celebrate Frontline Staff, Customers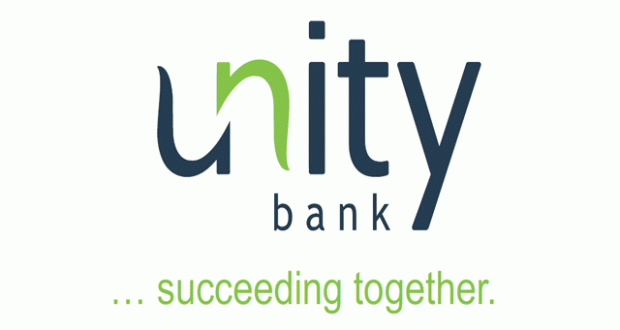 Share this Post
To mark the 2023 Customer Service Week, Unity Bank Plc customers will win prizes while participating in engagement activities lined up for the week-long celebration.

From October 2 – 6, the Bank will also celebrate the exceptional teams in its over 200 branches nationwide rewarding outstanding staff members, while reflecting on the theme of this year's event – Team Service.
To make the week memorable and exciting, all branches of the Bank will engage in several activities that reflect the importance of teams in delivering outstanding customer service in the Bank, while customers will receive cash rewards by taking part in online and offline special offers.
Commenting on this year's Customer Service Week celebration, Unity Bank's Managing Director/Chief Executive Officer, Mrs Tomi Somefun while congratulating frontline teams and our customers reenacted the "Bank's Service Charter which provides the benchmarks, culture and values as well as performance standards for upholding service excellence and commitment to our customers."
While describing the customers as the Bank's lifeblood, Somefun said: "We celebrate our frontline teams for strongly and meaningfully reinforcing service excellence and on this score, our Bank does not take for granted your choice to Bank with us as we understand that choosing us is because of our shared values, commitment to excellence and exceptional service to you at all times."
"As we look to the future, we pledge to remain customer-centric, embracing innovation to serve you better and therefore make your satisfaction our top priority," Somefun added.
Also speaking on this year's celebration, Chief Customer Service Officer, Unity Bank Plc, Titilayo Abraham said: "This year's theme, "Team Service" which incidentally is one of the bank's core values could not have come at a better time with all the challenges being experienced in the banking sector.
"As a result of this, we plan to have team-focused initiatives to laud and acknowledge the spirit of teamwork across the Bank. The intent is to endear our customers and cultivate a positive work environment among staff where every team's contribution is not only recognized but deeply valued and applauded. In addition to our team-building sessions, we will have the team appreciation Wall of Fame, photo booths and themed backdrop banners at selected branches."
She added that "a significant highlight of this year's celebration is the recognition of outstanding teams" because of the Bank's firm belief "that investing in the development of our teams is essential to our collective success. The recognition serves as a small token of the Bank's gratitude, designed to acknowledge the invaluable contributions and camaraderie that exists among teams".
The Bank has continued to prioritise the customer over the past few years through its increasing focus on digital strategy. For instance, over the past three years, it has maintained its commitment to customer service excellence by introducing innovative digital products such as the USSD banking *7799# in local languages, and mobile banking solution, UniFi which have boosted customers' access to the Bank's services, while facilitating convenience.
These electronic banking channels are constantly updated with new and exciting features to put the customers first and make their banking experiences top-notch in the industry.
Share this Post