Fake NDLEA Officer , "Superintendent Sadiq Abubarka Ibrahim",Absconds With Goods Worth Over N0.5 Million, At Alaba International Market Lagos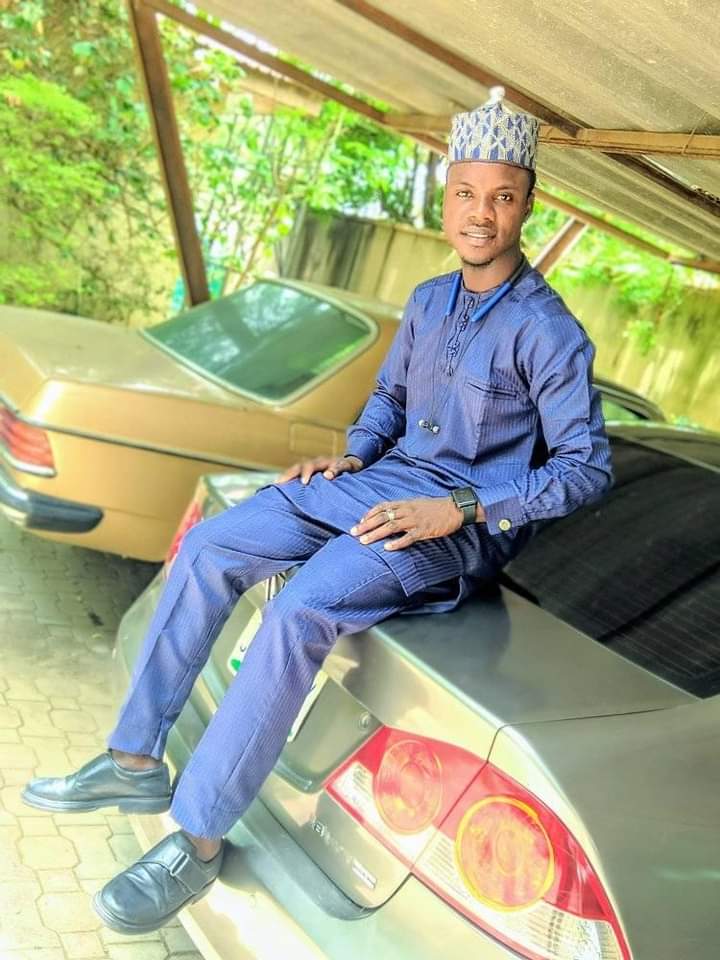 Share this Post
Two traders at the popular Alaba International Market, Ojo, Lagos, are groaning and gnashing their teeth in pain over their loses,after a suspected Fake National Drug Law Enforcement Agency,NDLEA officer, "Superintendent Sadiq Abubarka Ibrahim", allegedly swindled them of Electronic gadget worth N535,000 and vanished into the tin air.

"Superintendent Sadiq Abubarka Ibrahim" , whose most likely image appeared above, had identified himself as an NDLEA Officer, working at the Ikeja Airport Command, allegedly succeeded in duping his victims at the Electronic section of Alaba International Market, known as,Mr Hyacinth Marshall and partner,after producing a suspected fake NDLEA identity card, which he showed the traders to hoodwink them.
News Planet International reports that trouble started when the suspected Fake NDLEA fraudster,had in the past made himself a friendly customer with the traders, by patronizing the victim and paid promptly.
Having gotten the friendship of the Victims as an "NDLEA officer", with his earlier patronage, which he paid promptly after purchase, "Sadiq Abubarka Ibrahim",came on October 23, 2023, and signified interest on a big Fridge tagged "Hisense Fridge Side By Side", sold for N535,000 and made a fake online bank payment from his Jaire Micro Finance Bank Account.
After waiting for the alert confirmation for some time in vain,which the "Fake NDLEA officer" attributed to network delay , he appealed to the traders to allow him go with the goods, insisting on his word of honor that the alert would definitely be received and that if for any reason it didn't deliver, he was going to resend it back.
The traders fell for the trick and according to Mr.Hyacinth Marshall, " Because we knew him as an NDLEA Officer, I have seen his identity card several times, which he gave to me to sight and which he hangs on his neck regularly , I have two of his telephone numbers and he pays for his past purchases, so, I told my partner to allow him go with the fridge. I was even the person that brought cart that carried the goods to the park, because that was the period Alaba market was shut down".
However, the traders confirmed that they never received the alert and efforts to get the "Fake NDLEA Officer" on his two telephone lines, have been impossible, as "he stopped taking our calls and when we use another number to call him, the moment he hears my voice, he will switch off the phone ", Marshall lamented.
When our Correspondent used the True Caller App in checking the names on the fake officers two telephone numbers:07080055522, 09150692017 , it indicated, "Sadiq Abubarka Ibrahim" but he hardly take his calls. After several calls, he removed the photograph on his WhatsApp image and replaced with an Hausa cap.
Earlier enquiries by our Correspondent, indicated that there appears to be a genuine NDLEA Officer, of a Superintendent rank,at the Airport Command bearing similar name , but we were unable to confirm his image as at the time of going to press.
When NDLEA Public Relations Officer at Ikeja,Lagos, Mrs Blessing Job,was contacted, she responded after some days and said that she was unable to identify such officer.
News Planet International,then contacted NDLEA Director, Media and Advocacy, Mr. Femi Babafemi, who confirmed that they do not have such name on their personnel data base.
He however noted that such has been existing for days. "No such name in our system. Thanks.This has been going round for days. Certainly not our staff", he stated.
It was learnt that a manhunt have started to unmask, identify and apprehend the fleeing fraudster,as the traders have taken up the theft case with the police, who were said to be tracking the suspect through telephone network providers.
Share this Post