FG to Ease Passport Availability for Nigerians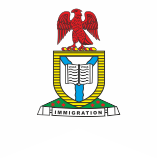 Share this Post
The Federal Government on Tuesday restated its commitment to ameliorating the challenges encountered by Nigerians in applying for and obtaining the Nigerian passport through improved service delivery and streamlining of its operations.

The Minister of Interior, Ogbeni Rauf Aregbesola, made the assertion in Ilesa, Osun, at the inauguration of the Ilesa Passport Front Office and Production Centre, of the Nigeria Immigration Service (NIS).
Aregbesola noted that the surge in the number of applications necessitated the establishment of more passport front offices across the country.
This, he said, was born out of the determination of President Muhammadu Buhari's administration to further make the process a seamless one.
"In recent years, there has been an upsurge in passport demands by Nigerians. The first factor in this upsurge was the COVID-19 pandemic which affected our production schedule, due to restrictions on human movement.
"This created a backlog that we were trying to clear when an unprecedented number of Nigerians now decided to travel outside the country and applied for passports, thereby compounding the backlog challenge.
"Then, of course, the panic buying syndrome kicked in. Many people that have no immediate need for passports then started applying, creating a deluge of applications.
"Thankfully, that is behind us now. The backlogs have all been cleared and we are producing on schedule in all our centres," he said.
The minister explained that "passport application now takes six weeks to be produced after biometric data capture, while passport renewal takes three weeks."
He added that to respond to the backlog of passport production challenges, the NIS increased its production capacity and that in 2021, one million booklets were produced.
"Last year, we increased production to 1.8 million, nearly doubling our efforts. We shall keep working at it to ensure that we provide for as many Nigerians that are desirous of the passport," he further said.
Earlier in his remarks, the Controller General, NIS, Isah Jere Idris, commended the leadership of the Ministry of Interior, in providing transformational leadership for the service.
Idris said in the last few years, there had been concerted efforts to ensure that Nigerians were able to easily access passports and other services, in guaranteeing internal security, in the most convenient way
Similarly, Gov Ademola Adeleke, of Osun commended the minister for being a worthy ambassador of the state and gave assurance of the state's support in all ramifications. Adeleke also promised to complete all uncompleted projects in the state.
"When Aregbesola was governor, he loved the people and the people loved him. All the projects Aregbesola could not finish were left abandoned for years.
"I, however, promised the people during my campaign that I was going to continue the projects, that is what I am doing.
"As a federal minister from the state, we are proud of your achievements and we will continue to be proud of you," he said.i
Share this Post