Gov. Sanwo Olu, FESTUS Uchennas' N10 Million Largesse Tears Igbo Leaders Apart, As Everest Ozonweke's G-50, Fingered Over Money Hijack, Collapse Of Groups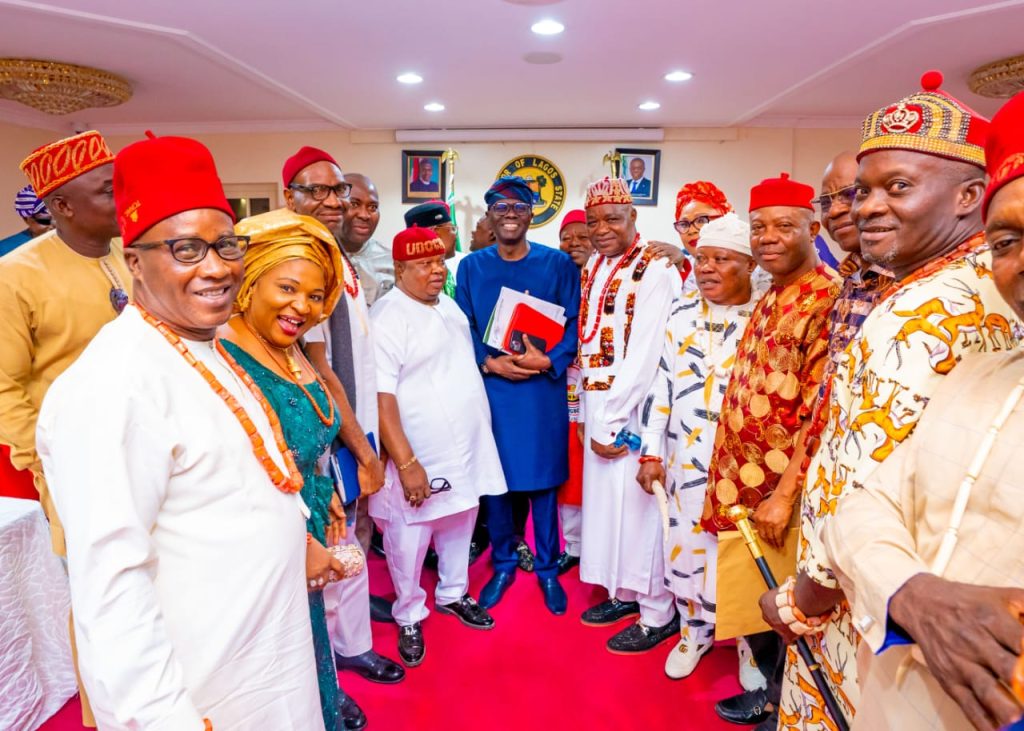 Share this Post
There appears to be another brewing crisis in the offing amongst notable Igbo Leaders resident in Lagos. 

This time around, the unfolding crisis is said to have erupted over supposedly N10 Million Christmas gift, bags of rice, turkey meat and vegetable oil said to have been given to Igbo groups by  Governor Babajide Sanwo Olu through his representative identified as Dr. Festus Uchenna. 
News Planet International reports that as a result of alleged conspiracy and hijack of the Largesse by one Chief Everest Ozonweke,  Some aggrieved Igbo Leaders have threatened to protest their exclusion in the sharing to the Governor.
Yet another source alleged that the recent emergence of a totally unknown groups, like G-50 and POSER,  are calculated political intrigues by some political heavy weights, who are using some political vagabonds like Ozonweke,  to side track Engineer Joe Igbokwe and his Ndigbo in APC support for Asiwaju Ahmed Bola Tinubu, especially as it appears there is a cold war between  Governor Sanwo Olu and Joe Igbokwe . 
Supporting this school of thought, a notable Igbo leader and prime member of Ohanaeze Ndigbo in Lagos and Ndigbo in APC,  who pleaded anonymity,  said he was planted in the G-50 group as a mole.He questioned the rationale behind multiplication of Igbo groups, especially during every elections. He swore that the G-50 group, which he called an assemblage of strange bedfellows from different political parties and organizations, is heading to the rocks and bound to collapse, as the original motive, is to extort money from Governor Sanwo Olu and share.
The  original arrow head of the protesting Igbo  Leaders, Chief H . Ubochi, had alleged that Chief Everest Ozonweke had Conspired with some notable Igbo personalities like Chief Oliver Akubueze,a former president of Ohanaeze Ndigbo Lagos State Chapter,  and anchored a new Igbo political organization, which he named G-50 and POSER with which he used in scurrying favor from Fredrick Uchenna and ended up dislodging known Igbo groups like Ohanaeze Ndigbo, Igbo Community, Igbo Speaking, Aka Ikenga, Igbo Amaka, Igbo United etc .
Having succeeded in getting the governor's attention through Uchenna, Everest Ozonweke was said to have hand picked 50 Igbo Leaders from some major Igbo groups in Lagos, those he felt that would give him resistance, and formed what he called the new  G-50 group.
It was this G-50 group that were alleged to have cornered the N10 Million Christmas Largesse,rice, turkey meat and vegetable oil said to have been given to the Igbo residents in Lagos. 
Credible information revealed that when the initial Marriott hotel venue for the sharing the Largesse leaked to many Igbo groups, Everest Ozonweke was said to have hurriedly through text messages to his new G-50 group, moved sharing of the loot to Ikeja Airport Hotel, where a minimum of N135,000, besides the food items,  were given to each members of the G-50 group.                                                   
It was learnt that some of the protesting but secluded Igbo Leaders have vowed to confront Dr. Festus Uchenna who they said  contributed about N1.5 billion towards the re – election  campaign bid  of Sanwo olu.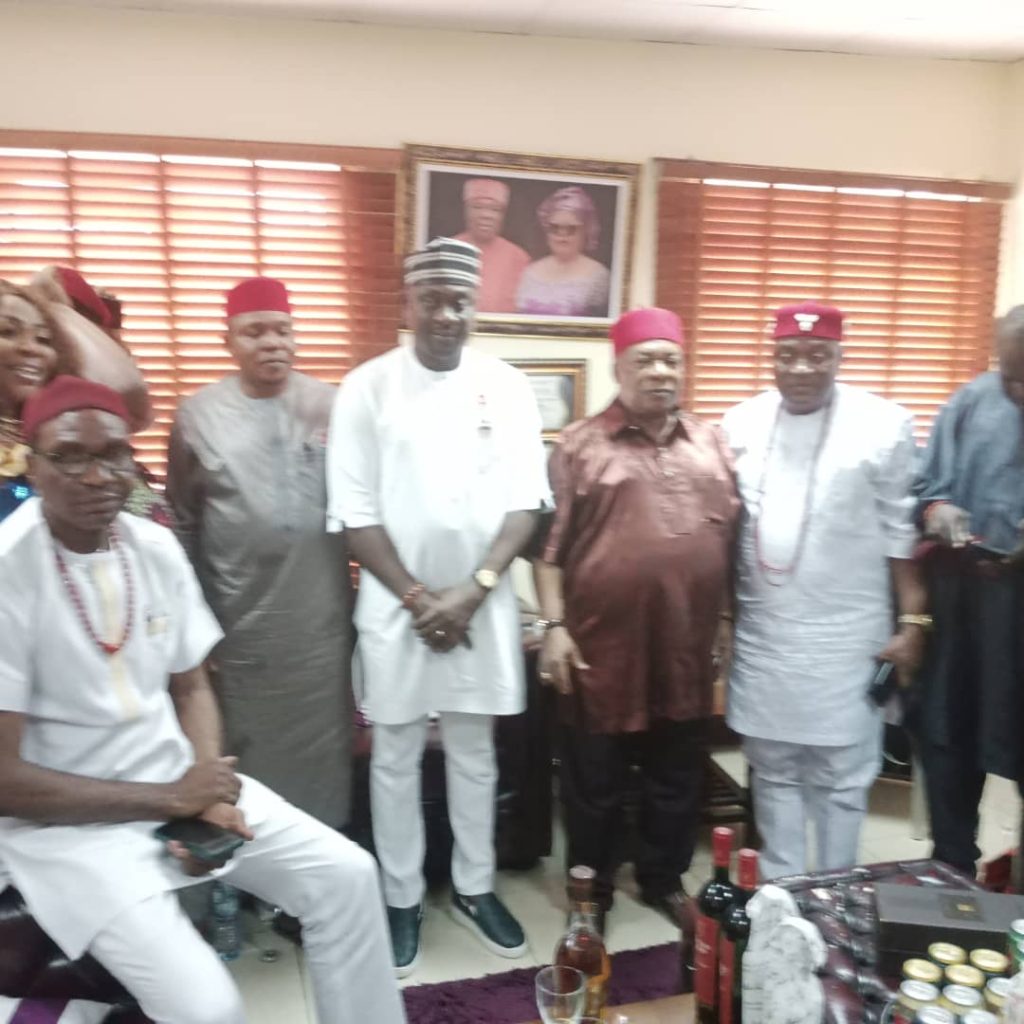 As at the time of reporting, things appears to have fallen apart and  the center can no longer hold, as even some major members of the G-50 alleged that they have been fooled by Everest Ozonweke, who they have discovered is plotting to dislodge and collapse all Igbo organizations in Lagos, to enable him hijack APC campaign funds accruing to the Igbo groups as well as other  political windfalls from other political parties.
Responding to the threat to boycott his G-50 group and show his pay masters that all is well, Ozonweke was said to have  hurriedly organized a press conference with council of Ndieze at the old school in National stadium, where the money spinning Man of the moment, Dr. Festus Uchenna , who hails from Nwangele LGA, Imo State, doled out the sum of N2 million, which was shared N1.5 million for Ndieze and N500,000 for others present at the briefing venue.
According to one of the beneficiaries of the N10 Million Largesse,who also pleaded anonymity, but belongs to the Splinter faction of G-50 group members that  now suspects that Everest Ozonweke has ulterior motives:                                             
" We were deceived, tricked and out smarted by  Chief Everest Ozonweke.He was able to use the Festus Uchenna man to bring together for the first time,all warring leaders of various groups for the N10 Million sharing under G-50 group. People such  as  the two combating Ohanaeze Ndigbo presidents; Chief Ossai Stainless Sunday and Chief Solomon Aguene, Chief Uche Dimgba, Chief Oliver Akubueze, Eze Christian Nwachukwu, Eze Ohazulike, two opposing Igbo Speaking leaders like Chief Sunday Udey and Sunday Eze, Aka Ikenga, Igbo Amaka, Ndigbo in APC, Chief Chris Igweilo's Ohanaeze Ndigbo political forum , Chief Anselm Njoku, Chief Nanka,Mr. Anselm Orobo ,  etc were covered.
Continued He :  " You know that Everest Ozonweke is from Enugu State and former Secretary General of Ohanaeze Ndigbo Lagos State before the crisis. He cleverly sold a dummy to get all of us that the governor wants to collapse all Igbo organizations under one umbrella for easy release of election money and harvesting of Igbo votes , but from what we are hearing now, It is becoming clearer that he wants to impose himself as the new Igbo Apex  Leader general , as well as his own pay back time to Ndigbo in Lagos, for his losing Ohanaeze Ndigbo election shamefully to Chief Ossai Stainless Sunday . " 
"Again, the G-50 is technically against Asiwaju and Joe Igbokwe, because there was no mention or campaigning for Senator Bola Ahmed Tinubu throughout our meeting in the hotel , which we see as an issue.
Another feared Igbo Leader in Lagos, confirmed Igbo Leaders fear over the G50 group, he noted that he had queried Ozonweke over the real reason for POSER and now G-50 group.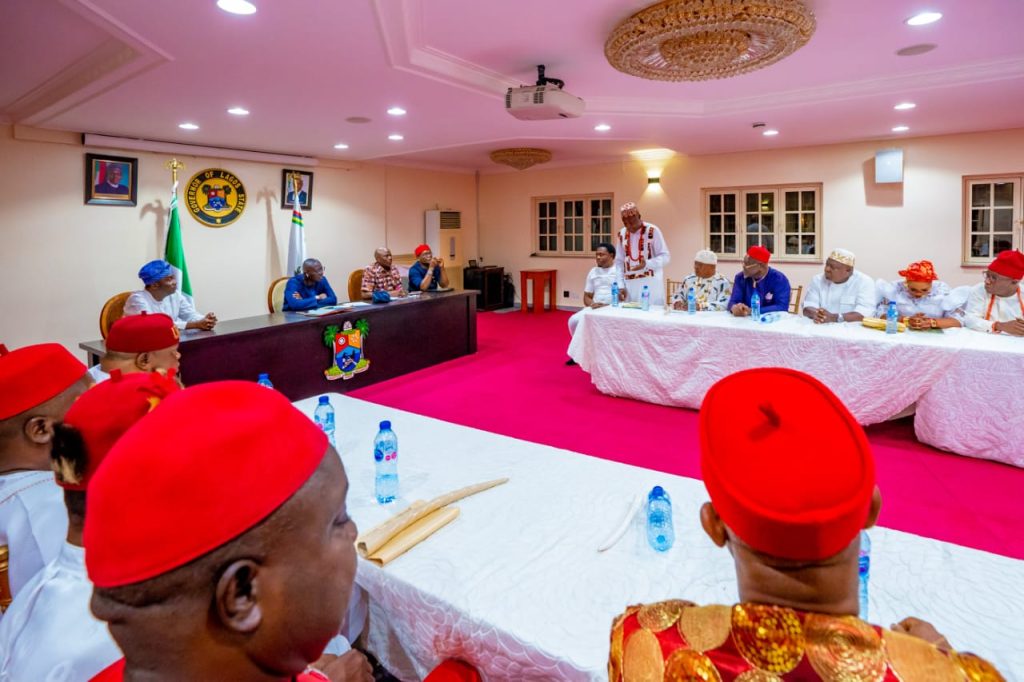 He asked," is G50 group and POSER social political, Cultural or political organization? Why the multiplication of Igbo groups?, Who were the few that visited the Governor Sanwo Olu at night in his house?, What happens to other existing groups like Ohanaeze Ndigbo, Ndigbo in APC, Igbo Speaking , Igbo Community, Igbo United etc?". 
" To me, G50 is another jamboree and yahoo plus group aimed at extortion and take over of all Igbo structures", he said.
Speaking from the perspective of Ndieze council and in favor of Ozonweke, a notable Ezendigbo and Chairman of Ndieze council, Eze Christopher Offia , lambasted Ubochi over his protest, accusing him of greed and selfishness.   
"  Don't take Ubochi and his groups protest seriously.He is complaining about G-50 because he is not at the fore front now.He forgot how he excluded Ndieze council in the last concluded Igbo Day which he organized for Ohanaeze Ndigbo led by Chief Ossai, despite that Ndieze contributed over N4  million, besides N5 Million from Governor Sanwo Olu and N2.5 million Joe Igbokwe paid for the hall.Infact , Ubochi ended up hijacking Chief Ossai and excluded Ndieze even from the invitation card and jingles.
"He should be commending Ozonweke like others are doing,  on his efforts in making peace amongst the hitherto warring splinter Igbo groups for the first time in twenty years, it was after the sharing that all warring groups reconciled and made peace, and from there, we all  drove to Eze Uche Dimgba's  house in Ikeja,  where a big party was held: Solomon Aguene who has agreed to hang over to Sunday Ossai after the 2023 elections, was there, Ossai Stainless Sunday, Eze Christian Nwachukwu, Anselm Njoku, the two Chief Ezes of  Igbo Speaking leaders, Chris Igweilo , Orobo, Festus Uchenna etc were all present", the source noted.
It would be recalled that it was on the account of G-50 money sharing that Ubochi had in his statements made public in Igbo platforms , condemned the alleged plots by Everest Ozonweke to dislodge Engineer Joe Igbokwe as Apex Leader, disintegrate Ohanaeze Ndigbo and other Igbo groups, by subjecting their leaders under his unregistered G-50 and POSER groups.
Reacting to the protest and criticisms trailing his G-50 group, Chief Everest Ozonweke in an interview with our correspondent  knocked his critics  , accusing them of ingratitude.
Chief Ozonweke, who fixed a date with our correspondent for a full blown Interview but never turned up, had praised himself for bringing together all hitherto warring groups, reconciled them under G-50 group and endured that all invited groups received their share of the food items.
Indeed, criticisms have continued to trail the G-50 group despite their visitations to some Igbo Leaders, fence mending efforts and opening of a new WhatsApp group, which they recently bare members except Admin from posting comments, as a result of catalogues of anti G-50 group chats and criticisms.
In some instances, lady Iloegbu and Chief Williams had slammed the group, while Barrister Fabian Onwughalu , a former president of Ohanaeze Ndigbo Lagos State Chapter, was said to have posited and frankly admonished the G50 die hards, when he told them that Igbos are democratic, and it is impossible to force all Igbo residents in Lagos to vote for Governor Sanwo Olu come 2023 elections.
Above such frank statements by Barrister Onwughalu, Williams opined, may not go down well for some Igbo bootlickers who he alleged have sold their self esteem and conscience for peanuts from Lagos political corridors. 
Infact, the fragile G-50 group accord signed at Ikeja hotel, is fast tearing and breaking up , as investigations have shown that just like Ndigbo in APC, Sources close to Chief Solomon Aguene's Ohanaeze Ndigbo camp,  revealed that they are no longer comfortable with the G-50 group arrangements and are planning to go solo before the much expected mega political Naira rain from Governor Sanwo Olu and Asiwaju Ahmed Tinubu camps.
Though, Chief Ubochi seems to have simmered down with his protest, after he confirmed that some interventions came from some Igbo leaders,  but like a time bomb waiting to explode, a new wave of crisis is in the offing soon.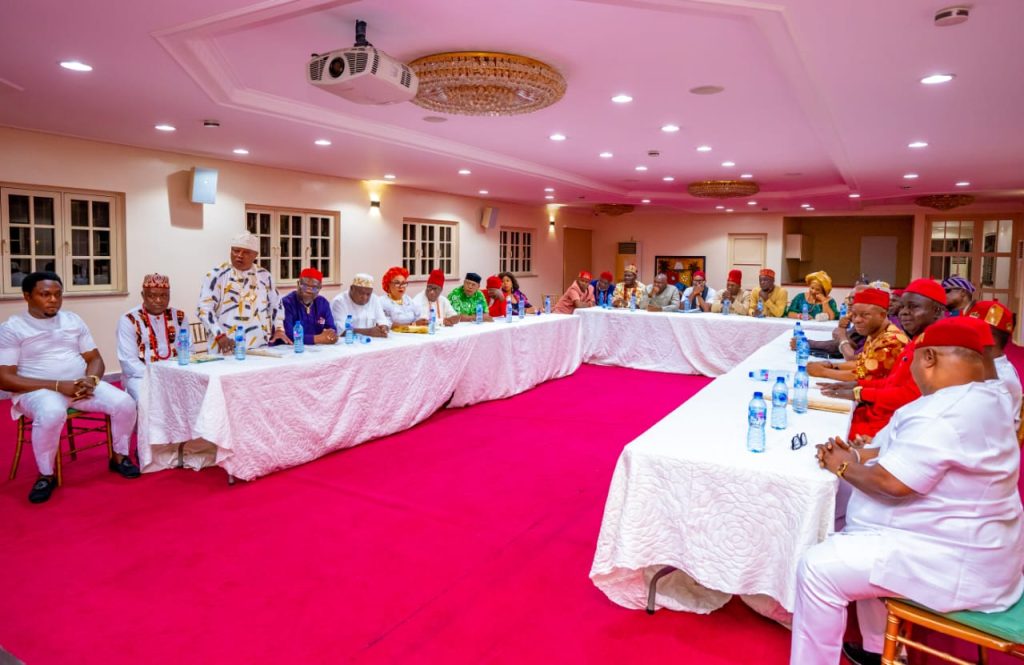 Share this Post