I WAS NEVER SWINDLED OF MILLIONS  : Ohanaeze Ndigbo President, Chief Ossai Sunday Unmasks Chief Solomon Aguene As Stark  Illiterate , Pathological liar, Mental Case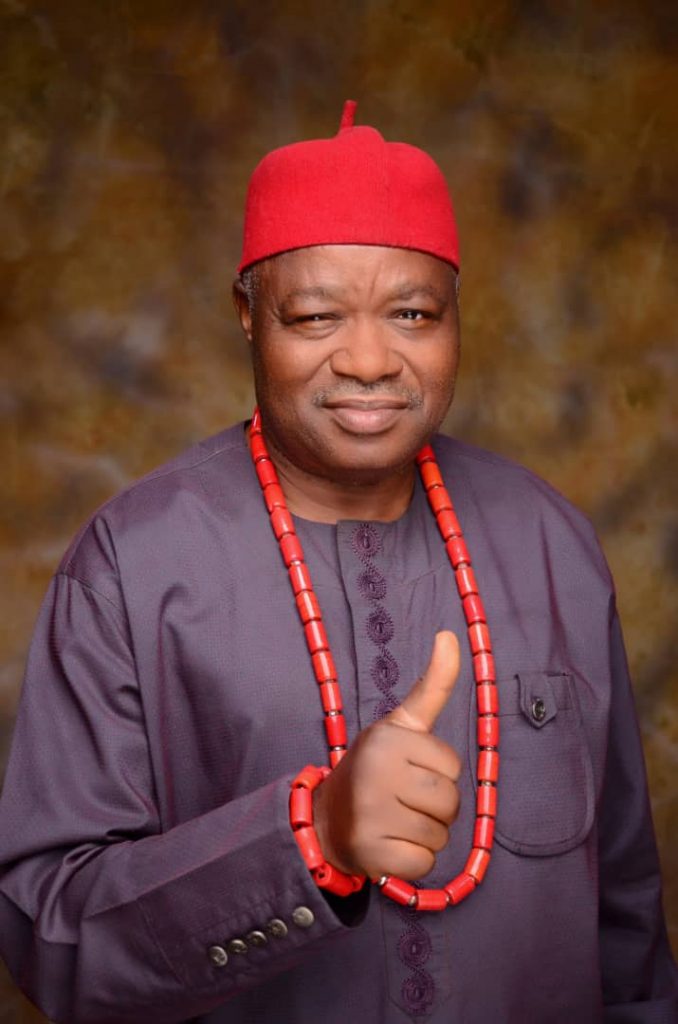 Share this Post
The bashing and condemnation trailing the Anti- Igbo and untoward activities of the Impeached former president of Ohanaeze Ndigbo, Chief Solomon Aguene appears unending.

This is even as the incumbent authentic president of Ohanaeze Ndigbo Lagos State Chapter, ,  Chief Ossai Stainless Sunday, has reacted to some rumours from the embattled sacked Solomon Aguene, alleging that chief Ossai was swindled of some millions of Naira by some faceless cabals before the legitimate election that brought him into power..                                                                                                                                                                                                                                                                           Debunking the rumours, Ohanaeze Ndigbo Lagos State Chapter president denied the allegation, classing it as usual  tissues of lies Solomon Aguene is notorious for.                                                                                                                        According to him, Many credible Sons and daughters of Igbo extraction residing in Lagos knows Solomon Aguene as a shameless pathological lier ,who enjoys name dropping as a tool of deception.                                                                                                                               In the first place, I don't even have the Millions of Naira that Solomon is trying to make people believe his daydream lies. How then could I have given what I don't have?", he asked.                                                                                                                                                                                       According to him, I didn't give out money to anybody during my campaign, I did  wide consultation, infact, visited almost all the Eze Ndigbos in Lagos,  i went to their palace for consultation and after that,  i went round to local government  Ohanaeze  Ndigbo bodies, because they are the people to produce the voters through delegates hence i went to consult them too,so how then could Solomon peddle such senseless lies  that i was  swindled of millions, Maybe he is the one that lend me those millions from the ones he has taken from the Ohanaeze Ndigbo purse.                                                                                                                                                                    Exposing Aguene as an unintelligent distributor of falsehood, Ohanaeze Ndigbo President narrated how he visited the Impeached former president, Chief Solomon Aguene in his office during his wide consultation with Igbo stakeholders across the state and according to him,it was during the visit that Solomon Aguene assured and promised the incumbent president that he was going to quit office at the end of his tenure.                                                                                                                              
"During my consultation before the free, fair and credible election that was highly contested under a very hot atmosphere which I later won, i visited Solomon Aguene in his office and he promised me 'heaven and earth'. i went to see him because i wanted to be sure that he was quitting and he assured me that he was quitting office at the end of his four year tenure.He urged that i should go ahead and contest the same election he constituted the electoral committee,"Chief Ossai said. "Clearly showing that he is a man lacking honor, Solomon constituted an electoral committee, but was busy plotting evil to create crisis and disunity in the organization ,with his untenable consent judgment , which to the Glory of God has been over taken by his impeachment in June by the general assembly of Ohanaeze Ndigbo Lagos State Chapter,"Chief Ossai declared . While putting the records straight, Ohanaeze President Stated thus : " I do not want to bring myself to Solomon Aguene's low level mentality, but let it be on record that Solomon is a habitual lier and I was never swindled, i don't have money talk more of giving or spending millions .The truth is that the highest i spent during my pre election visits and consultation on each Eze Ndigbo was buying of four traditional Kola nuts,one bottle of hot drink and that was all, which is traditional. so i don't know how he came about my spending millions?". "It is not a hidden fact to all Igbo sons and daughters that Solomon Aguene is a stark illiterate and contesting with him is taking myself to his low level . The little he think he know, he would like to exaggerate just to show that he knows and this is very dangerous for igbos and himself, he is causing a lot of image damage for the igbos. All his publications are tissue of lies just to garner undeserved sympathy from Lagos State government and some of the people he is doing it for," Chief Ossai concluded.
Share this Post