IGP Kayode Egbetokun Visits Crime Reporters Association Of Nigeria Office In Lagos, Calls For Continued Collaboration. Watch video below.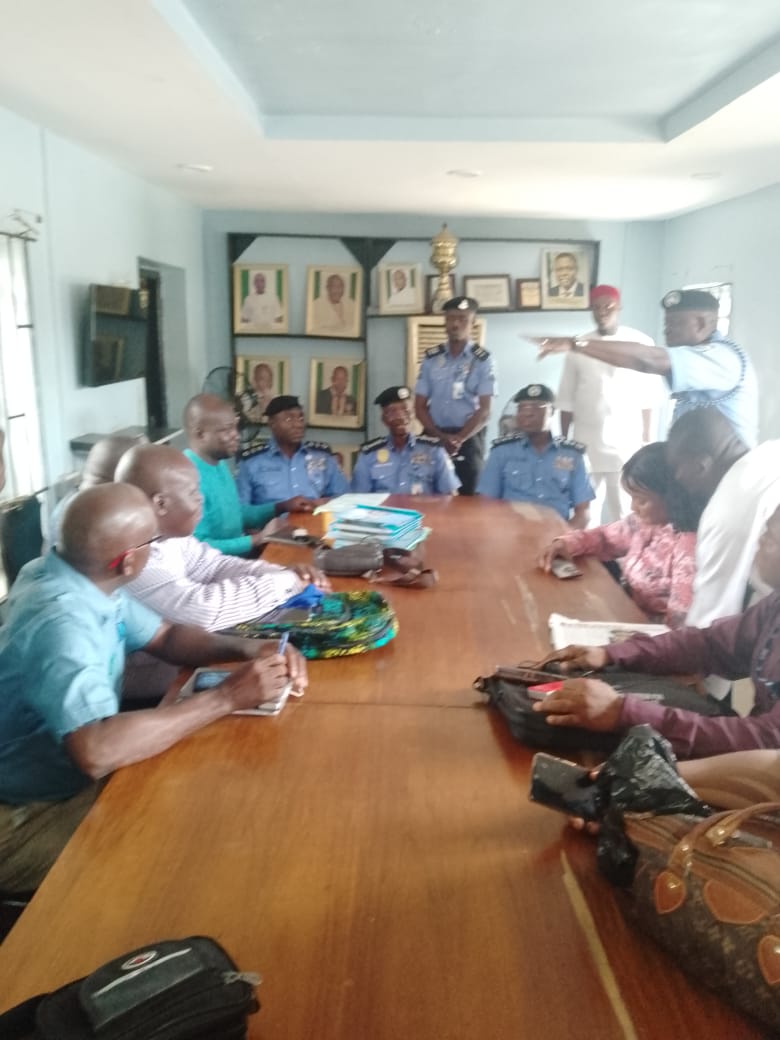 Share this Post
By Emmanuel Edom

Relying on existing robust relationship between the police hierarchy and Crime Reporters Association Of Nigeria, CRAN, the Acting Inspector General Of Police, IGP Olukayode Egbetokun ,on Thursday, August 25, 2023, paid an unscheduled visit to Journalists reporting the Crime beat in Lagos state.
IGP Egbetokun,who was in Lagos on his first official working visit since emerging as the Nigeria Police Force Boss, in his usual characteristic humility, breezed into CRAN office as a show of solidarity and uncommon appreciation to the Journalists reporting the Crime beat.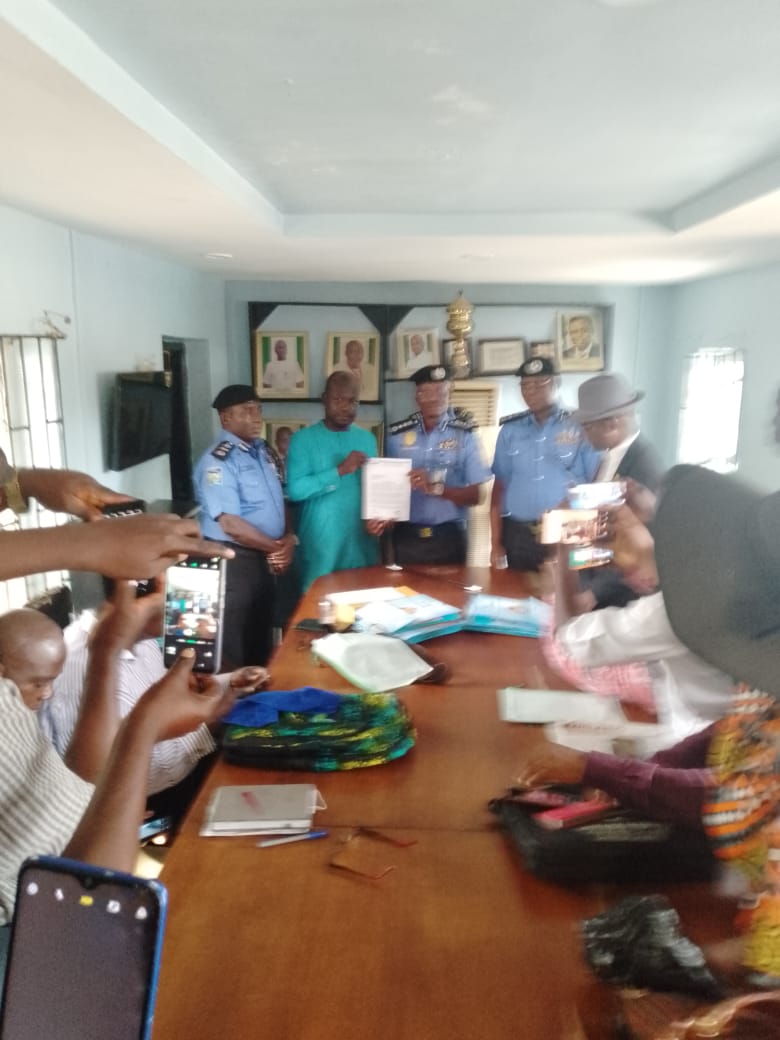 This was shortly after commissioning the newly built Complaints Response Unit, CRU , Center at the Lagos State Police Command headquarters, Ikeja, which was followed by the official unveiling of police hospital and other projects at Squadron 22 of the Police Mobile Force Unit.
Speaking to the elated Crime Reporters, representing various Media houses and platforms, the Police Chief, who was accompanied on the visit by Mr. Sylvester Abiodun Alabi,the Deputy Inspector General Of Police,DIG, representing the South – West, Assistant Inspector General Of Police,AIG Muhammad Ali Ari of Zone 2 Command and the Commissioner of Police CP Idowu Ohowunwa,appreciated the age long robust relationship and partnership existing between the Crime Reporters and the Police.
He called for continued positive partnership between the pen pushers with the police, describing it as indispensable towards delivering much needed safety, protection and peace in the country.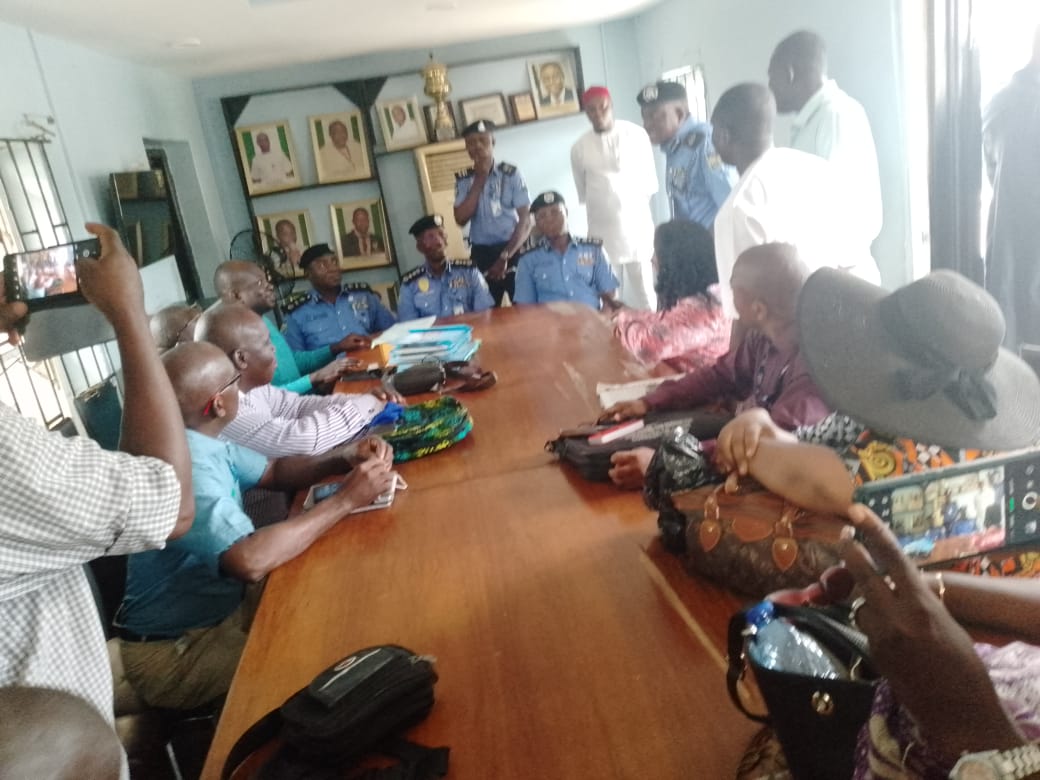 Earlier,while Welcoming the Police Chief, CRAN President, Mr. Lekan Onabule, congratulated the IGP on his appointment and prayed for his success in his new office.
Onabule, who also appreciated DIG Alabi, AIG Ali, CP Ohowunwa and the police Image Manager, ACP Olumuyiwa Adejobi , presented a catalog of request, primary amongst them, was Invitation to IGP Egbetokun to physically attend CRAN Annual Security Lecture and Award event 2023 and assistance in restructuring of CRAN Press center, which has become inadequate for the over 50 Journalists from different Media houses, reporting the Crime beat.
His request was approved by the IGP , who directed  AIG Ali of Zone 2 Command and CP Lagos Command to work towards achieving the goals.
Share this Post