LAWMA  CLEARS STREET TRADERS ALONG LEKKI-EPE EXPRESSWAY, DEMOLISHES SHANTIES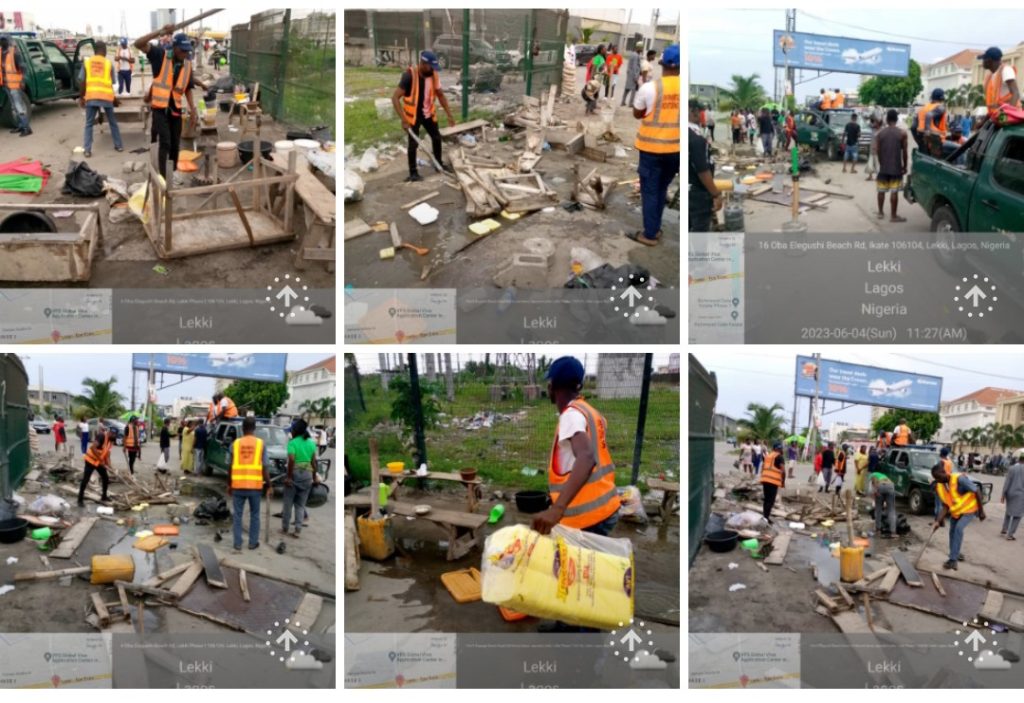 Share this Post
The Lagos Waste Management Authority (LAWMA) has demolished shanties and other illegal structures used by street traders and traffic vendors, along the First and Second Toll Gates, of the Lekki-Epe Expressway, in a comprehensive enforcement exercise, that lasted for hours.

That corridor has of late become notorious, for sustained traffic congestion and other environmental nuisance, largely aided by the illegal activities of those vendors.
Commenting on the exercise, the managing director/CEO of LAWMA, Mr. Ibrahim Odumboni, condemned in clear terms, the activities of those traders, warning that anyone caught trying to re-assemble the structures would be instantly arrested and prosecuted.
He said, "We have declared zero tolerance on street trading along the Lekki-Epe Expressway as these activities have led to significant environmental nuisances and traffic congestion.
It is our duty to ensure that our city remains clean and habitable for all residents and visitors. Hence, we urge all traders to vacate the expressway immediately and avoid any further environmental infractions".
Furthermore, the LAWMA boss appealed to residents to take a new approach in how they treat the environment.
He stressed the importance of environmental responsibility, cautioning that stringent penalties awaited those who continued to disregard the regulations in place.
Odumboni hinted that the crackdown on street trading would be sustained in that axis and extended to others in the metropolis, in line with LAWMA's broader mission to improve the overall cleanliness and livability of Lagos, adding that arrested offenders would be prosecuted, with their names and photographs published.
Share this Post