MTN, Microsoft Hasten Africa's Digital Transformation in Public Cloud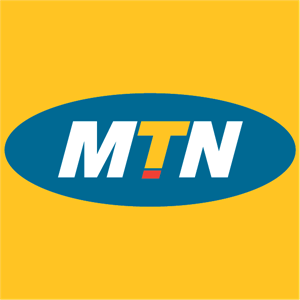 Share this Post
Following the signing of a five-year strategic partnership in September 2022, MTN and Microsoft are in the process of delivering a programme of work that will see the latest technologies deployed for the benefit of MTN's customers, starting with South Africa and Nigeria.

In a statement, the partner said the core of the programme will focus on migrating BSS and OSS applications to the Microsoft Azure cloud aiming to realise operational benefits and cost efficiencies.
Work has already begun with the establishment of MTN Group Cloud Centre of Excellence and Project Nephos to migrate, carefully selected, business applications to Azure, the statement reads.
MTN and Microsoft will work closely with Accenture who will be providing technology implementation, integration and support services to successfully enable the migration and operations of the targeted environments.
The statement reads that one of the cornerstone elements of the programme is the migration of EVA, MTN's extensive core big data platform, to Azure.
Beyond infrastructure optimisation, MTN will evolve further its common data model to enable use cases that bridge typical divides across the network, IT and commercial domains taking advantage of native Azure capabilities, including machine learning and artificial intelligence.
MTN's core belief is that everyone deserves the benefits of a modern connected life, the telecom company said.
It added that through the partnership with Microsoft, with Project Nephos we have embarked on an extensive skills development program in cloud technologies, devsecops and data management.
"Hundreds of MTN employees in Nigeria and South Africa have already benefitted from the Microsoft Enterprise Skills Initiative (ESI) which provides hands-on technical training and certification in Microsoft Azure technologies; the program will run across multiple countries where MTN operates to maximise the impact of the partnership".
Project Nephos is built around the principle of delivering maximum value as early as possible by selecting the most suitable applications to be migrated to Azure with a fixed migration cost and carefully designed operational costs, according to the statement.
Working together with Microsoft and Accenture, MTN said it is taking a unique approach to the deployment of workloads to the public cloud seeking opportunities to improve customer experience and enhance organisational agility while pursuing cost transformation in a predictable and committed way.
This approach has already enabled MTN to complete a proof of concept for the world's first 5G standalone core network solution deployed in Microsoft's Azure public cloud in just a few weeks!
"Our strategic partnership with Microsoft will enable us to transform the way we deliver products and services to our customers. We will bring the power of cloud computing to life driving development and innovation with speed, flexibility and predictable investments and operations.
"We remain focused on nurturing the digital skills within MTN and in the societies we operate in and building digital platforms to drive digital transformation across Africa and the Middle East," says Nikos Angelopoulos, MTN Group Chief Information Officer.
"Harnessing the power of MTN, Microsoft and Accenture, we will be working closely together to build the next wave of compressed digital transformation across the continent. We see this program becoming a global standard in the industry for years to come" Nitesh Singh Communications, Media and Technology Lead for Accenture Africa.
Share this Post