More Confusion Hits Factional Ohanaeze Ndigbo ,As Emergence Of Chief CFC Obih, Chief Sunnex Ohanazoeze, Buries Chief Everest Ozonweke's Age Long Ambition To Become President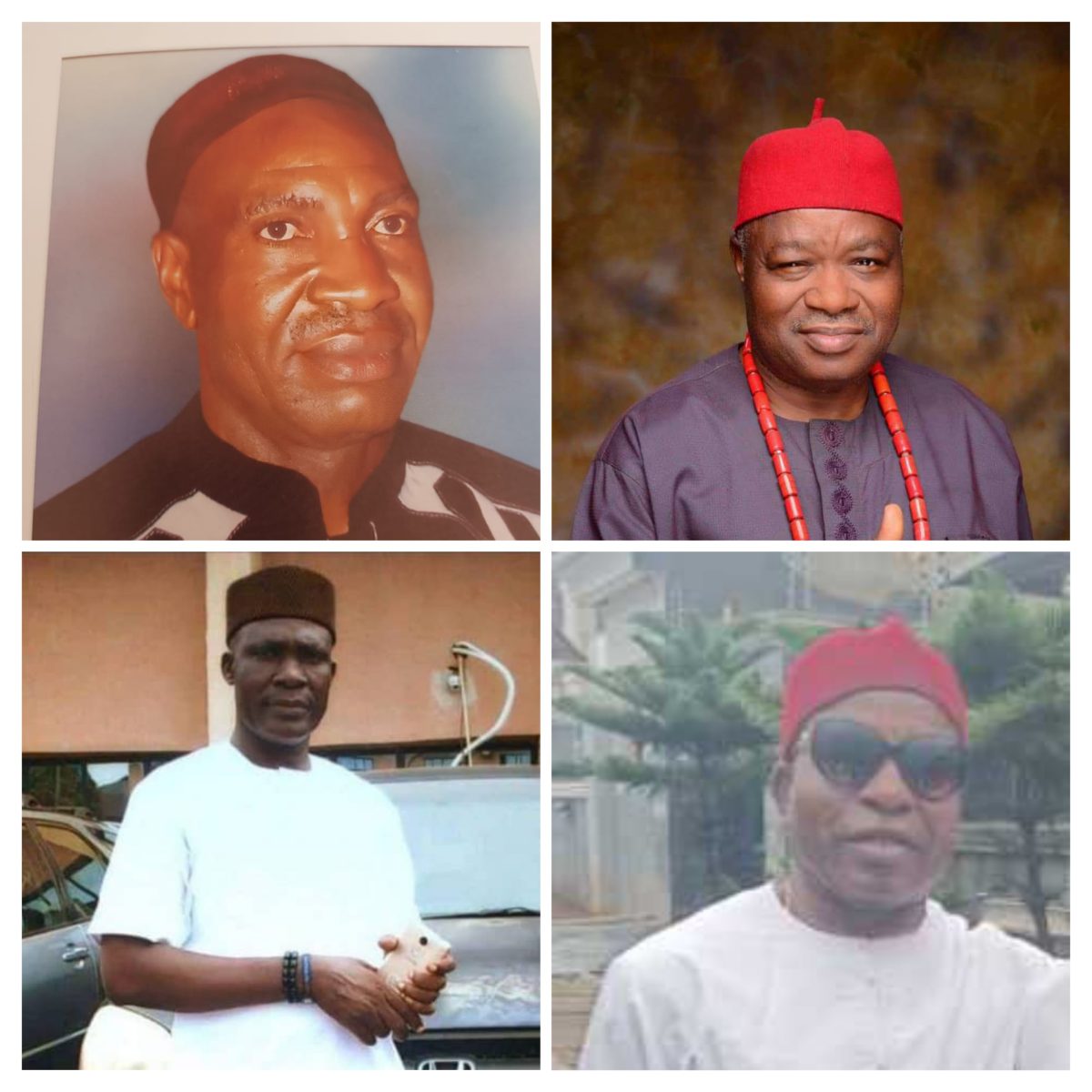 Share this Post
By Veronica James

Reports are rift that the confusion and crisis that engulfed the Factional Ohanaeze Ndigbo in Lagos State, following controversial suspension of their President, Chief Sunday Stainless Ossia, has deepened more, taking on a dangerous dimensions, as ongoing political power play has landed the faction in total disarray.
Interestingly, our findings indicated that the initial pamutation that saw former Ohanaeze Ndigbo Secretary General , Onowu Everest Ozonweke, as heir apparent, jostling to replace Suspended Chief Ossia, has turned out to be a ruse or mirage and have now fizzled out .
Some critical minded Members Of the faction who spoke on the grounds of anonymity,blamed Ozonweke's hasty denial of being behind the revolt led by Chief Robert Obasi,to suspend and impeach Chief Sunday Ossia, as part of the major cause of his political woes.
It was gathered that this group of members who had supported Ozonweke age long ambition to become Ohanaeze Ndigbo President, felt disappointed and betrayed by what they tagged " Onowu Everest Ozonweke's cowardly retreat through his public statement that was fearfully communicated and dispatched to members WhatsApp platforms,where he denied his involvement in the suspension saga".
With different unfruitful meetings by various interest groups to arm twist each other in the ongoing crisis, some held at Okota, National stadium, Ikeja and even by the President Generals of the seven town unions, It appears like the factional Ohanaeze Ndigbo is in total disarray, heading for disintegration, even as the supposed Cabals and critical Stakeholders have Rejected Chief Everest Ozonweke Presidential Ambition, while Routing For Chief CFC Obih and Chief Sunnex Ohanazoeze.
Infact, the news of Onowu Everest Ozonweke's dislodgement and lossing out in the power game play ,following the emergence of Chief CFC Obih from Enugu State and the suspended Chief Sunday Ossai's Deputy, Chief Sunnex Ohanazoeze (Agujiegbe) from Anambra State, who is reported to have started working as the Acting President of the Factional Ohanaeze Ndigbo in Lagos State, is circulating like wildlife during harmattan.

However, Chief CFC Obih's camp told News Planet International in an interview that they stand a better chance among the two top contenders, considering that Obih is from Enugu State bloc where the president seat was zoned to, just like the Suspended Chief Ossia.This is besides his experience in leadership affair of various organizations.
It would be recalled that this brewing tention and crisis started after the outcome of the factional Ohanaeze Executives meeting held on Sunday, 20th August, 2023 at old school stadium, Surulere area of Lagos, where Chief Sunday Ossai was suspended over alleged gross misconduct.
The meeting, which was said to have been attended by majority of the Executives, was presided over by the Acting President of Ohanaeze, Chief Ohanazoeze, who was moved to the position in line with the Constitution of Ohanaeze Ndigbo Lagos State.
Having resolved who should take over, top on the agenda of the meeting was the suspension of Chief Sunday Ossai, which was said to have been endorsed by all the executive members present, who also condemned the poor leadership style of suspended Chief Ossai.
At the meeting, News Planet International learnt, the sins of Ossai were enumerated, which led Mrs. Uchenna Igbokwe to blame the executive members for not acting on time and allowing the issue to linger for this long.
Mrs Igbokwe was quoted to have stated that she has been the only one writing on the Executive platform, that Chief Ossai has not been working with his executives in one accord.
Chief (Mrs.) Nelly Okafor , it was learnt,commended the Executives for suspending Ossai and stated that Chief Ossai was given a long time to amend his ways but he refused to do so.
She was further said to have stated that Ossia was hell bent on totally destroying Ohanaeze before he left office and explained that some of the executive members called him privately to admonish him.
However, Mrs. Okafor stated that his response to them was that they should not prevent him from making one billion Naira which some enemies of Ohanaeze Ndigbo Lagos State had promised him.
"All reasonable efforts made to correct him proved abortive" she said.
She thanked the executive members for their courage to speak truth to power and urged the house to move on to the next stage to probe him over his alleged misconduct.
In the light of the deliberation, the Assistant Secretary of Ohanaeze Ndigbo, Barrister Emeka Iwueze, was quoted to have moved a motion that the Acting President should appoint independent personalities as members of the panel to look into all allegations and Offences committed by the suspended Chief Ossai and it was unanimously adopted by the Executives.
Thus, names were nominated as the probe committee members.
Also speaking at the meeting was Mrs. Obiora, who commended the executives for the intervention and said that Chief Ossai was the cause of his suspension, stating that all her support towards making his administration succeed was destroyed by him.
"Chief Sunday Ossia never appreciated any meaningful contributions to make his administration succeed " she concluded.
From current standoff, the age long ambition of Onowu Ozonweke to lead as President, have been extinguished despite all his efforts and zeal.
It would be recalled that Ozonweke was earlier alleged by many, including past and present Presidents to be the brain behind the crisis in Ohanaeze Ndigbo in Lagos State, which he was said to have initiated in order to become the President.
Recently, he was alleged to have hatched a plot with some of his sympathizers at Ohanaeze Ndigbo World Wide, Enugu National headquarters, to depose Chief Sunday Ossia and take over from him.
Share this Post