Ohanaeze President General, Chief Emmanuel Iwuanyawu,Unveils His Epic Transformation Agenda For South East, Invites Other Tribes To Reciprocate Igbos Development Strides By Investing in Igbo Land. Watch video below.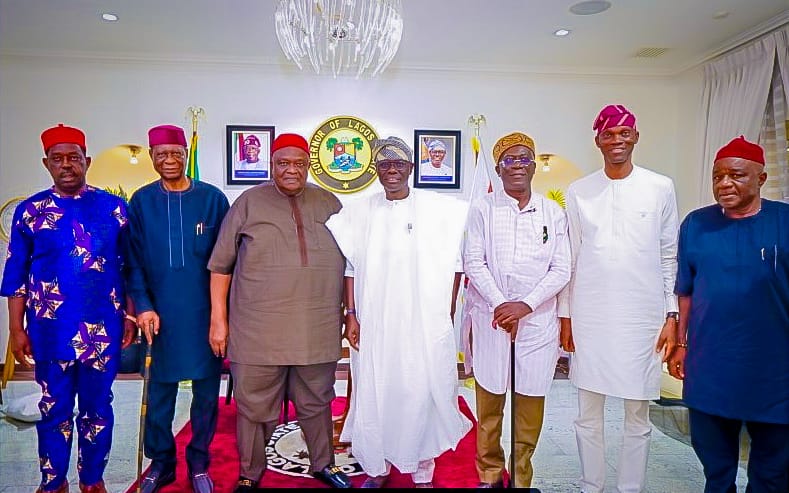 Share this Post
In a patriotic Move to douse the brewing tention , envy and fears by other ethnic groups, especially Yorubas in Lagos state and other South Western region, that Igbos are taking over their land through their unparalleled investments, the newly elected President General of Ohanaeze Ndigbos World Wide, Chief( Dr) Emmanuel Iwuanyawu, has called upon all Nigerians to come over to the South East and invest massively.

Such investments,he said, would be much welcomed and considered as  reciprocating the large heart gestures and uncommon investments by Igbos in other parts of the Country.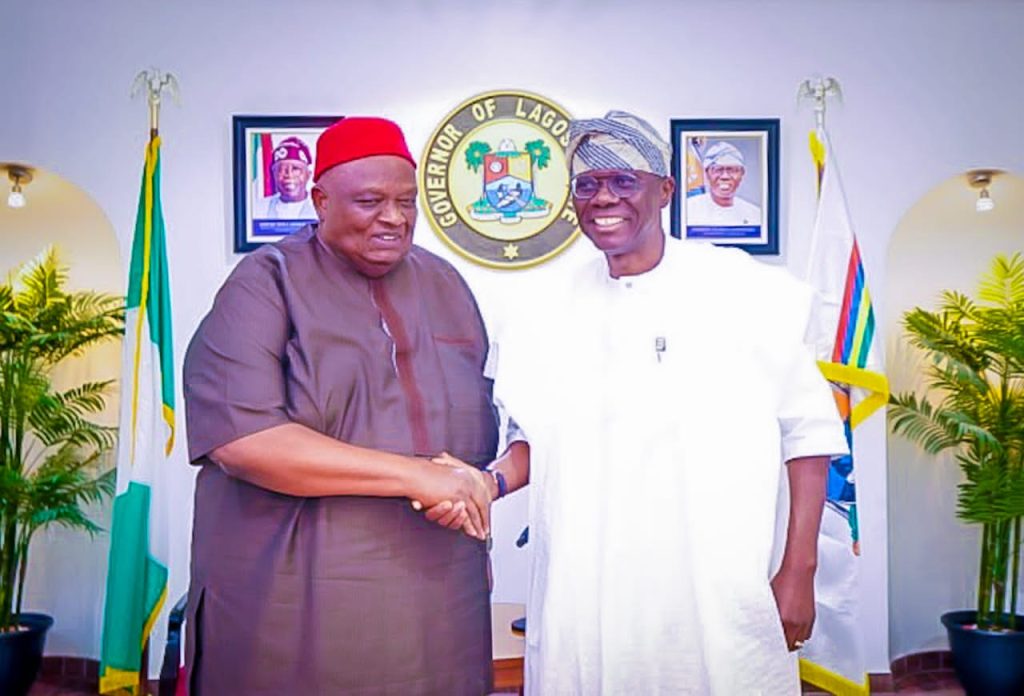 Chief Iwuanyawu, who promised to help build a new Igbo land, enjoined investors from other ethnic groups to contact Ohanaeze Ndigbo World Wide leadership,if they have issues while acquiring land for such investments.
The Igbo Chieftain who also called on President Bola Ahmed Tinubu led Federal Government,to release the detained Leader of the Independent People Of Biafra, IPOB, Mazi Nnamdi Kanu , made the clarion and passionate call in a press conference at Colonade Hotel Ikoyi Lagos, during his three days first official working visit to Lagos State, since he emerged as the leader of the Apex Pan- Socio- Cultural Organization, Ohanaeze Ndigbo World Wide.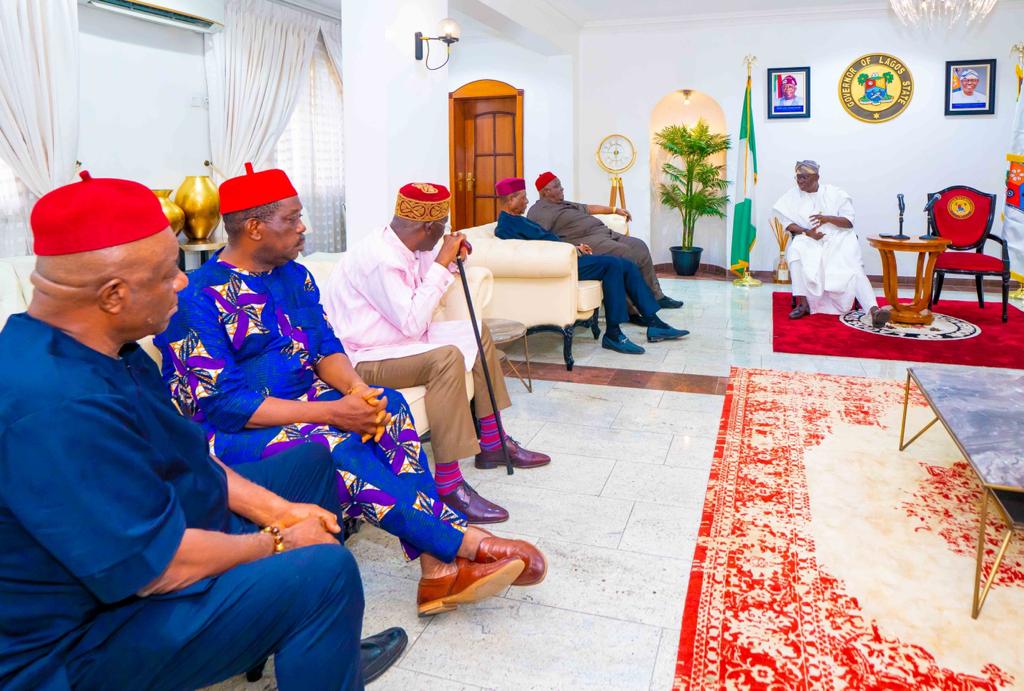 Unveiling his lofty transformation program for the South East before Igbo Stakeholders, Council Of Ndieze and Ohanaeze Ndigbo delegates from south West States , Chief Iwuanyawu revealed that he would administer Ohanaeze Ndigbo through regional structure whereby delegate system would be applied during conferences with Lagos residents having higher number of representatives.
He also disclosed his intention of raising the bar by operating his administration through the town unions, in order to avoid hitherto misconceptions that Ohanaeze is a social club.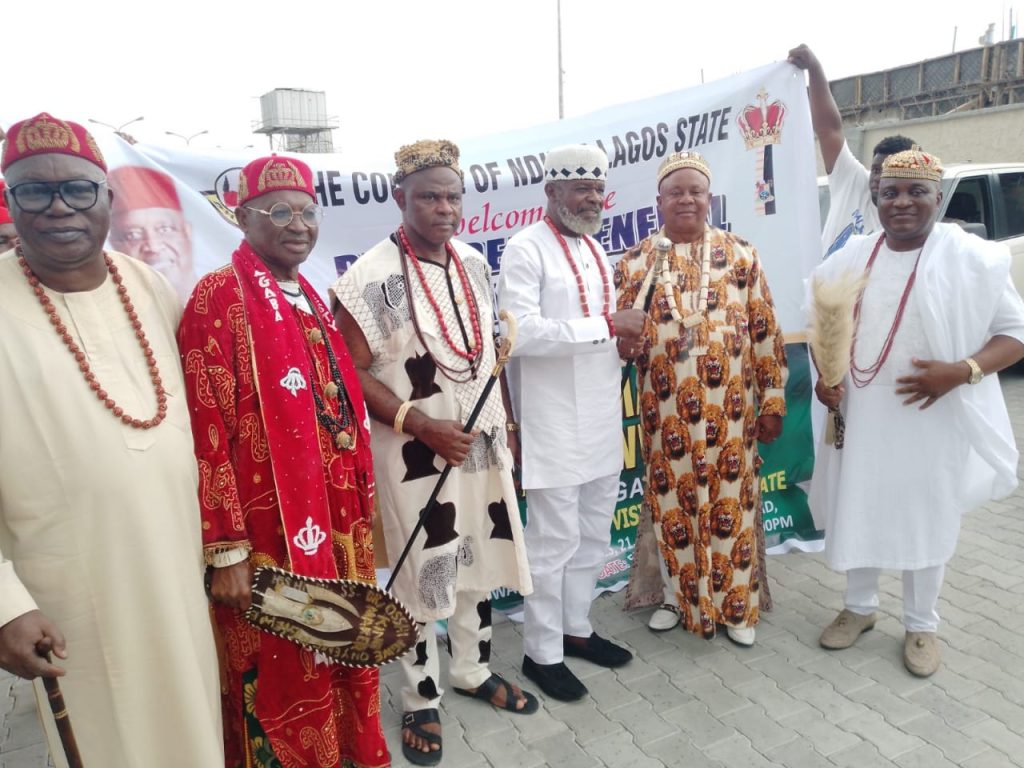 While passionately explaining his program for industrial transformation of Igbo land, he noted that the South East has immense Agricultural capacity and is yet to realize 20% of its industrial potentials .
According to him,with huge deposits for glass industry in Aba, high quality coal deposits in Enugu, Ceramics at Okigwe and Abakalike, raw materials for tyres, limestone enough to carry four cement factories with over 200 profit margin that can also be supplied to African market,located in Imo , Enugu, Ebonyi and Anambra States, Igbo land has no business depending on crude oil .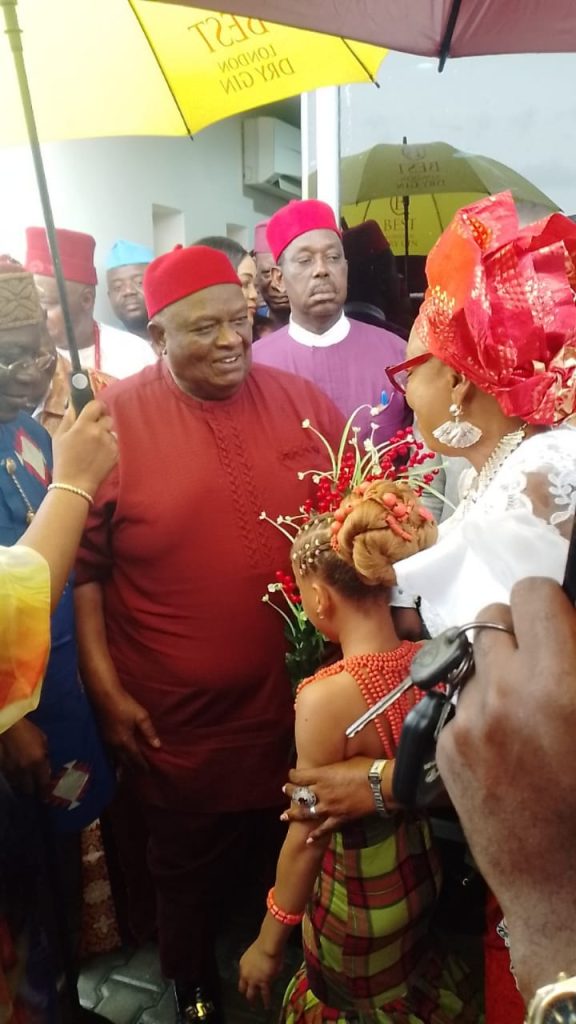 Some of his agenda with which he will build a new Igbo land were listed as follows : Massive Transformation of Igbo land through industrialization , reparation of fund through encouragement of Igbos to invest at home; Creating employment opportunities for the teeming population of the Youths ; Education and Engagement of Igbos at lower and upper Chambers of the National Assembly for policy support.
Attributing Unemployment and hunger as responsible for the  increased agitation by youths in the South East, Chief Iwuanyawu projected a N70 billion development fund to be raised through planned  N1000 yearly levy on all Igbos to be paid online.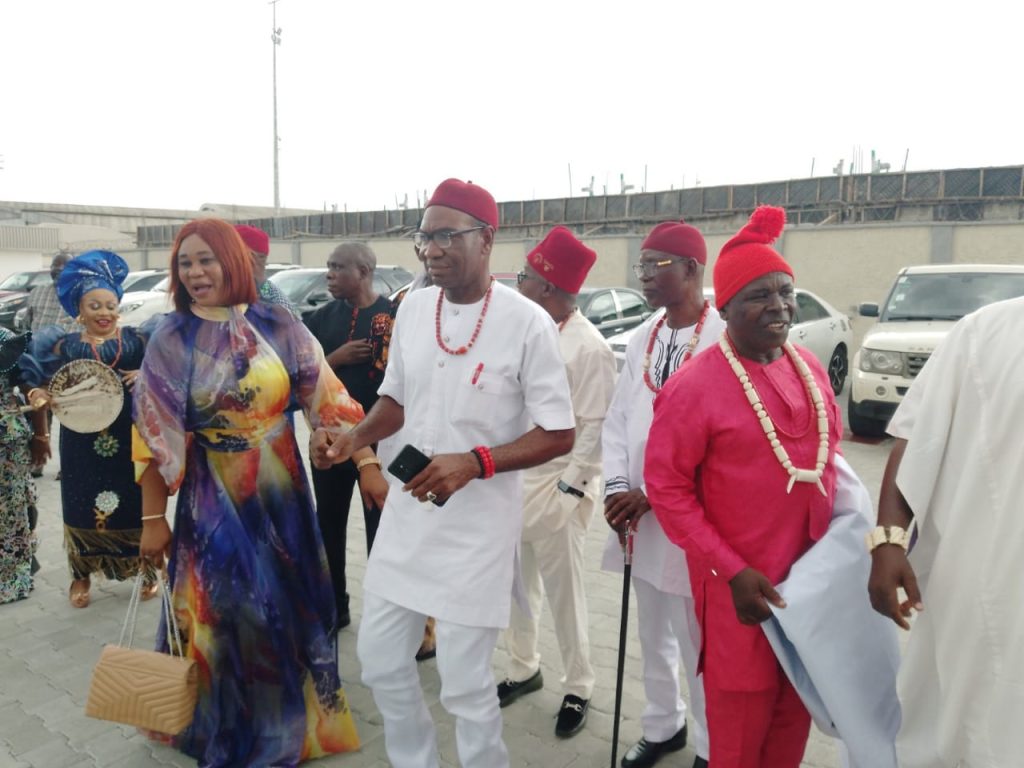 Strengthened by the support from the Five south Eastern Governors, Chief Iwuanyawu announced the incorporation of Ohanaeze Investment and Development Company before the end of 2023.
This is even as he is also planning an asset base of not Less than one billion naira for the headquarters and N100 million asset base for the State liason Offices.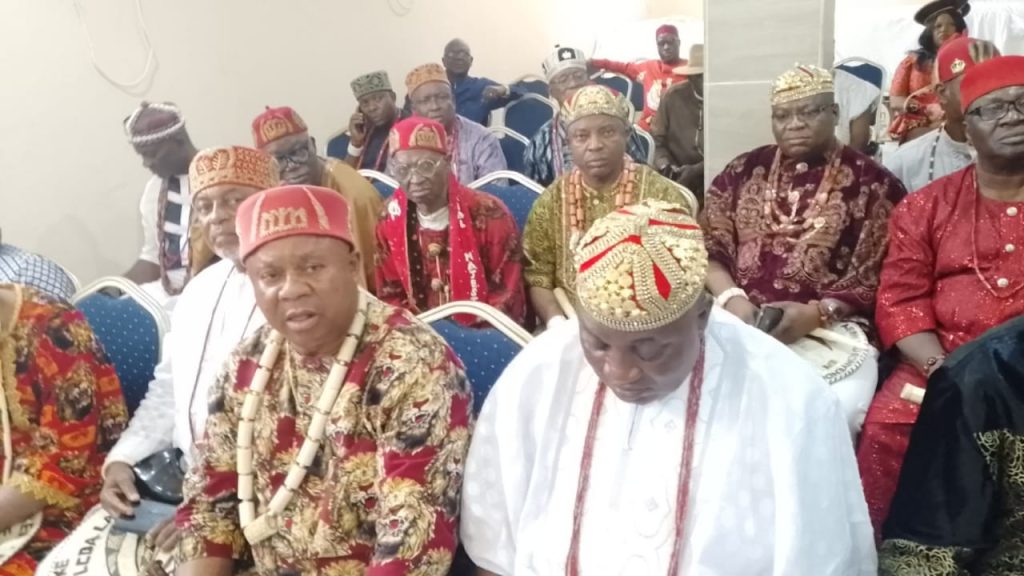 To ensure physical presence of Ohanaeze Ndigbo in the states in Igbo Land , the PG also planned erection of befitting buildings as liason Offices to be built on one hecter of land acquired with a certificate of Occupancy in all the South East States, United Kingdom and two other foreign countries, with an imposing structure to house the Headquarters in a visible location at Okpara Square Enugu, which is expected to house an Igbo Hall Of Fame, Museum, library and other facilities.
Streamlining the epic Igbo cultural new yam festival to a fixed date with a view of stopping the current situation where different groups celebrate at different times of the year especially in the diaspora, Chief Iwuanyawu suggested September 9th of every year for Igbo Cultural new yam festival and Canival.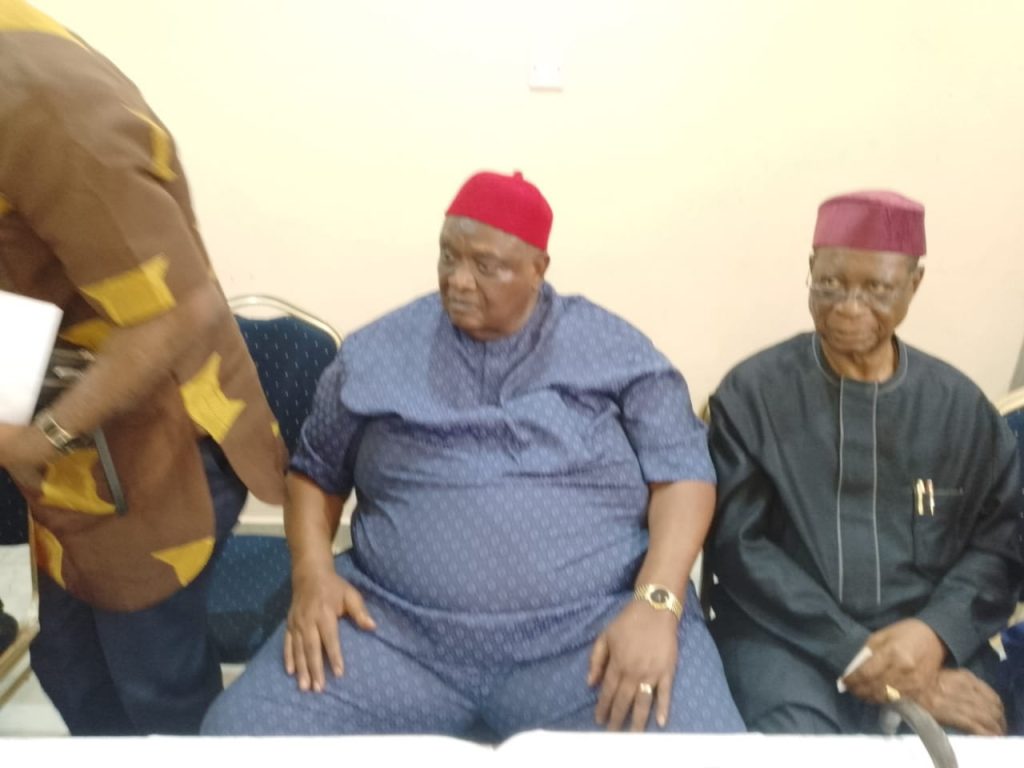 Already, notable and prominent Igbo Leaders such as Obi of Onitsha, Dr. Chris Ngige, Professor Fred Eze, Professor Nebo, Chairmen of all State Councils of Ndieze in the south East and the state Governors were said to have keyed into Chief Iwuanyawu's road map.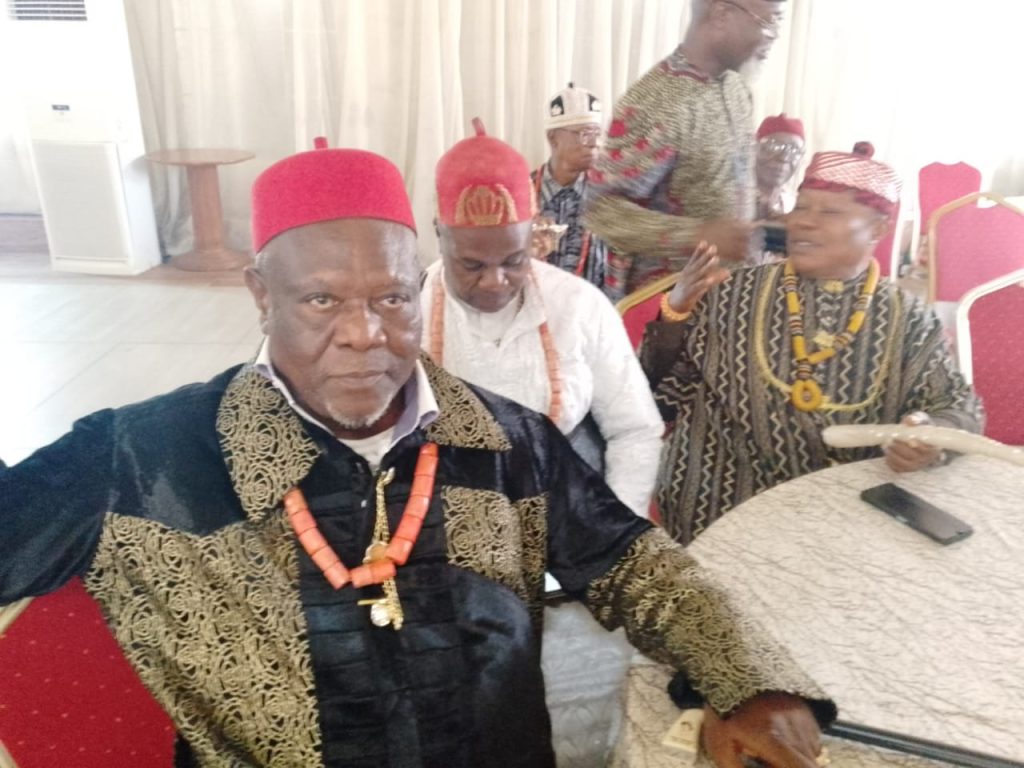 Some of the respected Igbo Chieftain in Chief Iwuanyawu's entourage are : Elder Statesman Simon Okeke, Ochendo Amichi , Ambassador Okey Emuchay , Secretary General, Ichie Damian Okeke , (Ogene Nanka )Vice President General, Chief( Dr )Alex Ogbonna Ozowala, Publicity Secretary and Mrs Beatrice Eze, Treasurer.
Share this Post