OUTSTANDING CORPORATE PERFORMANCE : Shareholders Hail WEMA Bank Management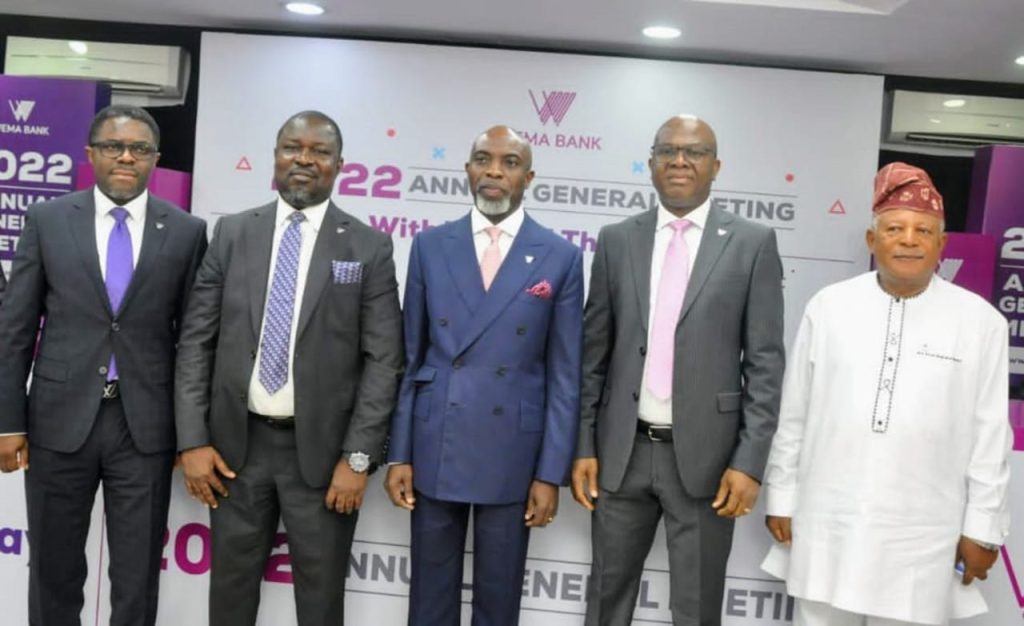 Share this Post
Nigeria's most innovative financial institution, Wema Bank Plc has received praise for its outstanding performance during the financial year, as well as its substantial dividend payout. its Annual General Meeting for 2022.

The Bank's shareholders expressed their appreciation to the board and management for delivering excellent results at Annual General Meeting yesterday May 31st, 2023.
One shareholder, Mr. Badmos, specifically commended the bank for proposing a dividend payment of 30 kobo per ordinary share, which he described as the highest in the bank's history while urging the new management to maintain the level of corporate performance to ensure that shareholders continue to receive value from their investments.
During the event, Mr. Moruf Oseni, the Managing Director/Chief Executive Officer of the bank, stated that his management team is dedicated to transforming Wema Bank into the leading digital financial institution.
He emphasized their determination to elevate the bank to its rightful position within the industry. Mr. Oseni also emphasized that the welfare of staff members would be prioritized to motivate them to enhance their productivity.
In the audited financial results for the period ending December 31, 2022, the bank achieved gross earnings of N131.08 billion, representing a remarkable 42.3 percent increase compared to the N92.14 billion reported in 2021.
The results demonstrated positive performance across all aspects, with interest income growing by 44.7 percent year on year to reach N106.07 billion, up from N73.30 billion. Non-interest income also experienced a substantial increase of 32.8 percent, reaching N25.01 billion compared to N18.83 billion in the previous year.
Additionally, the bank's profit before tax reached an all-time high of N14.74 billion, marking a 19 percent increase from N12.38 billion in the previous year. These results highlighted the bank's strong fundamentals and positive growth trajectory.
According to the bank, shareholders are set to receive a record-breaking dividend payout of 30 Kobo per ordinary share. The announcement marks the largest dividend distribution in the bank's history.
The bank experienced significant growth in its deposits, which increased by 26 percent from N927.47 billion in 2021 to N1,165.93 billion at the end of the full year 2022. Furthermore, its stock of loans and advances grew from N418.86 billion in 2021 to N521.43 billion, indicating a 24 percent rise.
These impressive results highlight a 23 percent growth in total assets, reaching N1,433.79 billion compared to N1,164.52 trillion. Shareholders' funds also witnessed an increase of 17 percent, moving up to N82.62 billion from N70.36 billion in 2021.
Share this Post