PSC Boss , Solomon Arase ,Says He Will Make Police Job Attractive To Nigerian Youths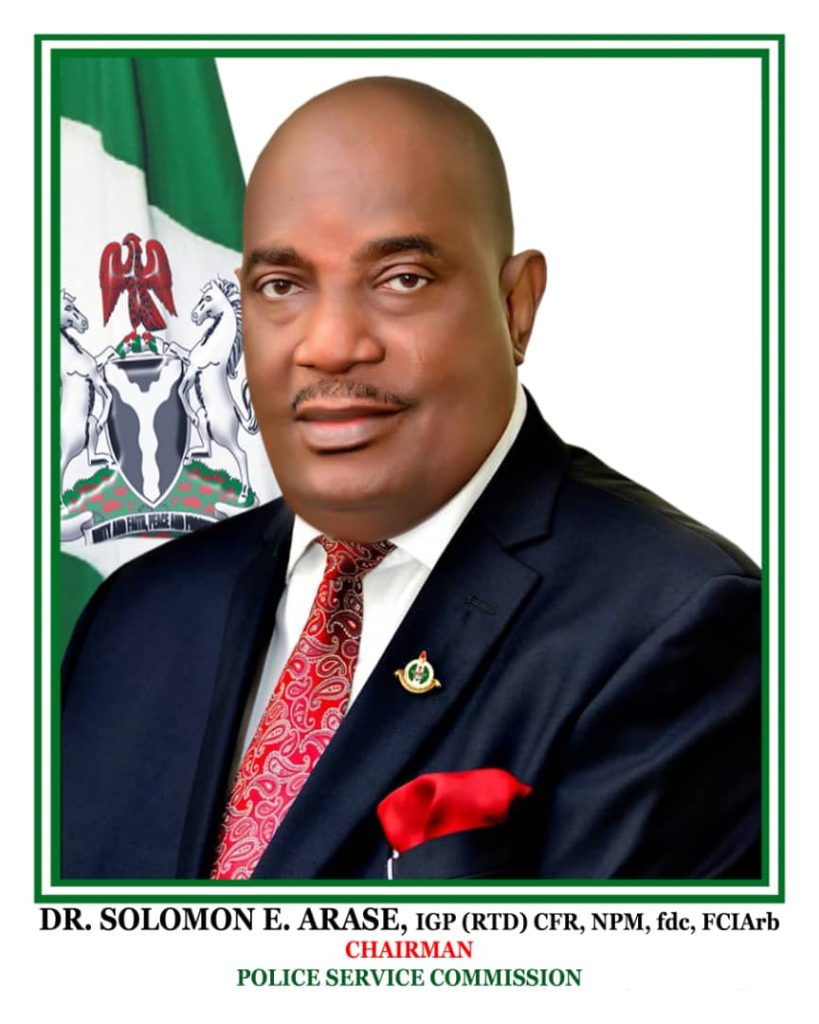 Share this Post
The Chairman of the Police Service Commission (PSC) Dr. Solomon Arase, said he is building a new Police force that will once again be attractive to Nigerian youths.

He noted that in less than two months, he has succeeded in creating a cordial working relationship between the Commission and the Nigeria Police Force where both parties now work not to compete but complement each other.
A statement on Friday by the Commission's spokesman Ikechukwu Ani quoted Arase, a former Inspector General of Police (IGP) as saying that "there is now respect for the clearly defined responsibilities of the two institutions and they now operate with mutual respect and shared vision"
Dr. Arase said he has also made a success of his stakeholders conversations immediately on resumption of duty at the Commission and is happy that he has united the Civil Society Organisations in support of the Commission and the Nigeria Police Force.
The PSC Chairman further stated that he has continued to engage international donor Agencies and other stakeholders in the Police Sector to assist build the capacity of the Commission as an oversight body and that of the Police as the lead Agency in internal security.
"I can report that I am getting listening ears and making a lot of progress; the Police Force we are building will surely be a pride of the nation " he noted.
The former Inspector General of Police who took stock of his two months in Office, commended the incumbent IGP for the massive promotions of the junior Police Officers who have in recent times suffered stagnation in their career progression.
Promotion of junior Officers from Constables to Sergeants is one of the powers delegated to the Inspector General by the Commission.
The Chairman vowed that under his watch, no Police officer, whether junior or senior will be allowed to stagnate in a rank especially when there are no disciplinary issues around the Officer.
He disclosed that the Commission since he assumed office has deliberately moved to clear all pending disciplinary matters in the Commission so that Officers can have unhindered career progression.
The PSC Chairman said he is sending Officers of the Commission to the various Police Zonal Command Headquarters to observe Inspector's promotion (Departmental Selection Board) interviews starting across the federation on Monday June 5th, 2023.
Dr. Arase urged the Staff of the Commission to ensure that they conduct themselves in a manner that depicts the current high standards prevailing in the Commission.
He warned that he will not condone any form of malfeasance or corrupt practice from any staff on official assignment.
He promised to continue to work for the unity and progress of both the Commission and the Nigeria Police Force.
Share this Post