STRANGE : Penis Merchants Invade Imo State, As Operatives Nab Suspect Who Mysteriously Stole Teenager's Private Part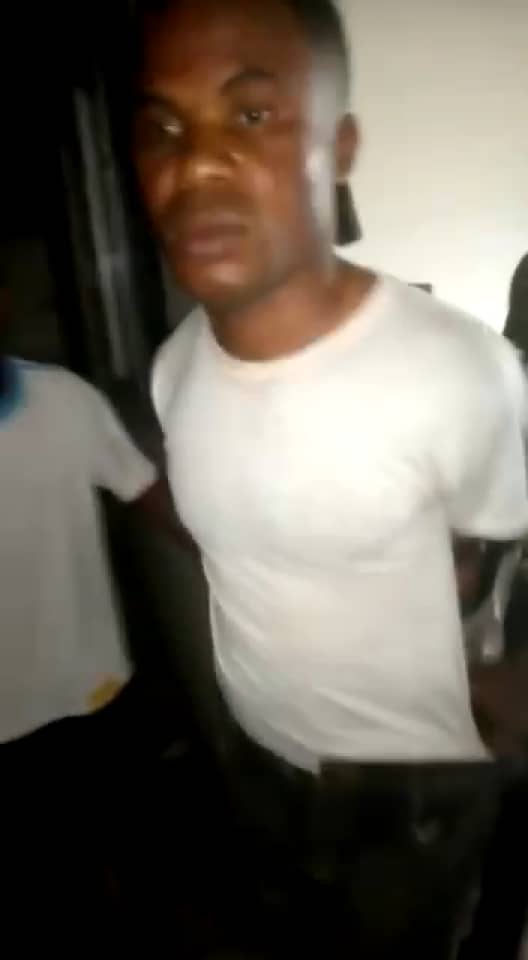 Share this Post
Horrific tales of deaths, killings and disappearance that have enveloped Imo State in the last few years appears unending, as penis merchants are now said to be on the prowl, hunting for male organs.

It was end of the road for a middle aged young man ( Names withheld), who was nabbed in the act last week along Port Harcourt Road, Owerri, Imo State, who confessed that that penis thieves have invaded the state, adding that currently, "young man's penis from 1 to 19 years old, now costs #100,000.00; from 20 to 45 years old, is sold for #75,000 to #80,000, above 45 to 75 years cost between #40,000.00 to #50,000.00 , while above 75 years worths nothing in the Penis trafficking market.
According to one of the arrested penis merchant , penis of men above 75 years are seen as spiritually and physically dis-functional penis, hence worthless.
Security sources said Since Saturday three suspected penis vendors have been arrested in Owerri environ, with one suspect confessing that they are working for some unknown politicians.
Narrating his ordeal in the hands of the arrested penis merchant, the your boy in a viral video clip, told Operatives of the Nigerian Legion Corps Of Commisionnaires , Imo State Command Headquarters, Owerri , who rescued him, on how he encountered the suspect on his way home from where he went to fetch water for his Madam.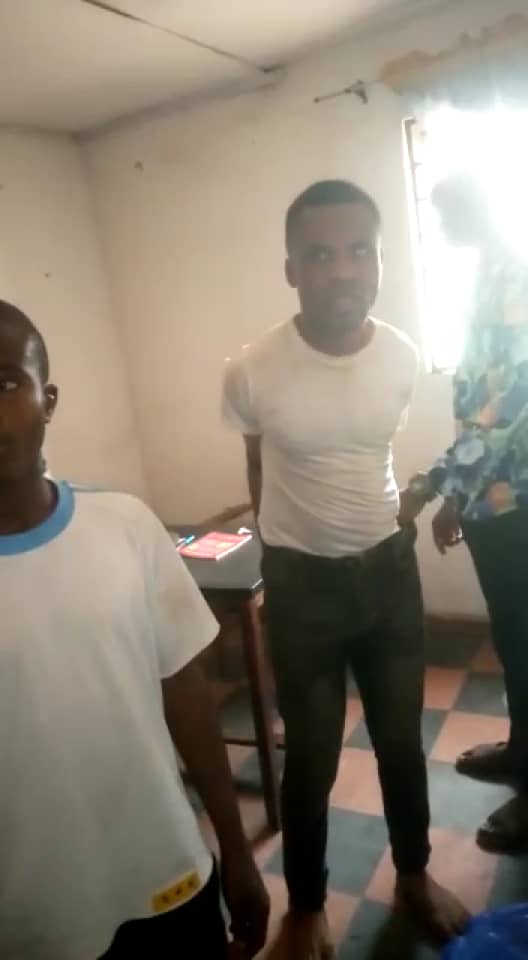 He said : " On my way coming from the tap, where I went to fetch water for my madam, I was tired and decided to rest on the way with my keg of water by my side, when suddenly the man approached me and I greeted him good afternoon Sir, he then asked me what I was doing there and I told him that I was resting after carrying the keg of water to that extent, he then touch my penis with his hand and immediately I sensed and noticed that my penis disappeared".
" I summoned strength and raised the alarm that attracted crowd and the officers of the Nigerian Legion and they compelled him to return the penis, immediately he took some sand from the floor and did some incantations, poured it on me, at the same position of the missing penis, I suddenly started feeling the penis returning back to it's position, before we were brought to the officers office.
Before being taken away on motorcycle to the police authority, some of the officers of the Legion were heard lamenting and rebuking the suspect and said thus : " Every day is for the thief and One day is for the owner of the house" . "Are You the owner or giver of the penis?, you are a stupid young man, when your mates are out there struggling and doing legitimate work to better their lives, you are there stealing other people's pennis for ritual".
The officers warn parents, residents and visitors to the state, to guide their penis from such merchants who are rampaging on the streets of Owerri and Imo state.
Share this Post