TWO EX–CONVICTS, ONE OTHER,  NABBED AT OTEDOLA BRIDGE BY RRS SQUAD FOR ROBBERY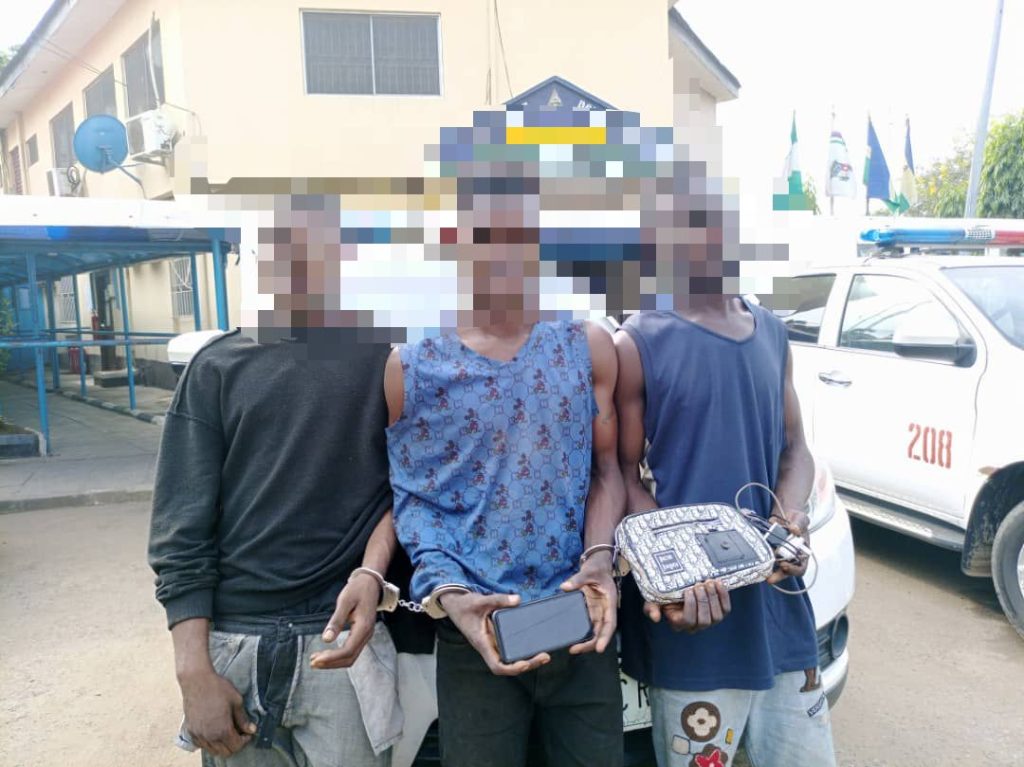 Share this Post
Operatives of the Rapid Response Squad (RRS) have arrested two ex-convicts for robbing a passer-by on Olowopopo Way beside Otedola Bridge.

The suspects —Osazee Festus, aged 33, Matial Anthony, aged 23, both ex-convicts, and Osinachi Nwachukwu — were arrested in the early hours of Saturday, February 04, 2023.
The trio, wielding a cutlass, accosted their victim at about 6:20 a.m. and dispossessed him of his Samsung A19 mobile phone.
The victim promptly alerted RRS officers close to the scene, who swiftly arrested two of the suspects and recovered the phone. Investigations following the arrests led to the arrest of the third suspect.
Osazee was released from prison on February 02, 2023 after eight months behind bars while Anthony regained freedom in June 2022.
Meanwhile, Commander of the RRS, CSP Olayinka Egbeyemi, has transferred the three suspects to the Command Headquarters for further investigations.
Share this Post