Unity Bank Customers  Win Over N.5m In Verve Card Promo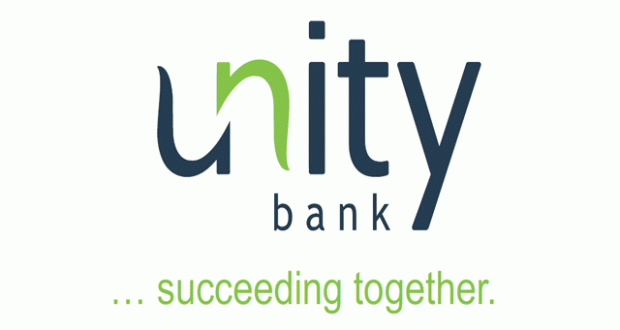 Share this Post
Unity Bank customers, Nmeregini Chukwuebuka and Sharif Yusuf Mohd have emerged as winners of 500,000 and 150,000 naira respectively in the ongoing Verve National Consumer Promo.

Organized by payment processor, Verve Card Services Limited, the winners emerged in the August draw where other Unity Bank customers also won prizes including fuel vouchers, electricity payments, shopping vouchers, etc.
The promotion, which started in August 2023, will run till January 2024. It presents an opportunity for all Unity Bank's Verve cardholders, active and inactive, to win the different categories of prizes.
However, customers are advised to activate their Verve Cards and increase their frequency of transactions across any transaction channels – POS, ATM and WEB in order to increase their chances of winning.
To win as a Unity Bank Verve card holder, customers are expected to perform at least two additional transactions with their Verve cards every week, with a customer's chance of winning increasing with the frequency of transactions.
Congratulating the Unity Bank winners, the Head of E-Business, Eghomware Iyamu commended Verve Card for organizing the promo which is intended to drive uptake of technology, e-banking and financial inclusion.
He expressed satisfaction with the partnership that exists between the organization and Unity Bank which has been mutually beneficial in terms of increased adoption of the cashless society, digital payment and convenient Banking.
Speaking further on the reward, Iyamu stated: "Unity Bank is happy to continue the issuance of Verve Card whilst the promo presents a unique opportunity for Unity Bank customers who transact with their Verve cards to enjoy substantial financial benefits in cash, vouchers and other gifts".
He added that "Verve Card also allows Unity Bank customers to take advantage of added security and convenience that comes with the Verve cards, which offers advanced security features, reducing the risk of fraudulent transactions; while providing customers with the convenience of making payments and withdrawals at numerous locations across the country."
Mr Iyamu therefore invites customers of Unity Bank Plc to pick up and activate their Verve cards to enhance their overall banking experience.
As Nigeria's top retail lender, Unity Bank values its customers and strives to offer them attractive incentives for their trust and patronage. This promo aligns with the bank's commitment to rewarding customer satisfaction and loyalty.
Share this Post