Veteran Footballer, Daniel Amokachi , Other Top Sports Dignitaries , Expected To Unveil Adron Homes Ultra -Modern Sports Complex ,Built For City Of David Residents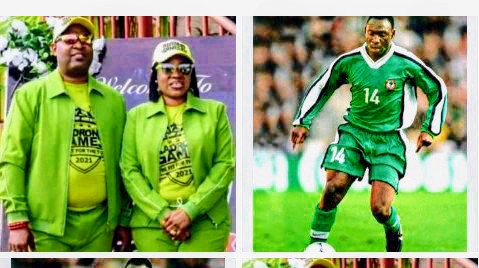 Share this Post
Nigeria's foremost Real Estate Company, Adron Homes and Property Limited, has built an ultra-modern sports complex for the use of residents of one of numerous estates, City of David, in Shimawa town.

The sports complex which comprises of a hybrid synthetic pitch, running track, basketball court and Disney-like children's play park, is the first in any modern day estate in Nigeria.
Renowned for its several impactful Corporate Social Responsibility(CSR), particularly, the grassroots sports programmes held in different parts of Nigeria, and that includes the fast-growing Adron Homes Sports Festival.
The mini-stadium which is named Olori Aderonke EmmanuelKing Recreational Park after the delectable wife of the the Group Managing Director, Aare Adetola EmmanuelKing, will host the first Adron Homes Summer Games for children of the residents of City of David, as well as, other Adron Homes Estates residents aged 6-17 years.
According to the Chief Executive Officer of Match International Limited, the Sports Consultants, Waidi Akanni, there would eyes-watering prize monies and offer of scholarships to be given to talented participants, who are expected to participate in various sporting activities like athletics, basketball, football, table-tennis, scrabble and other sports events.
Akanni, an ex-Super Eagles star player and former Chairman of Lagos State FA, further disclosed that ex-Nigeria international player Daniel 'Da Bull', who is the 2023 Adron Homes Games Ambassador, is expected to lead other top sports personalities that include ex-Nigeria footballers to the summer games scheduled to hold August 19, 2023.
Share this Post