Zone 2 Command X – Squad Operatives Track, Nab Car Snatching Syndicate Members In Edo, Recover Stolen Car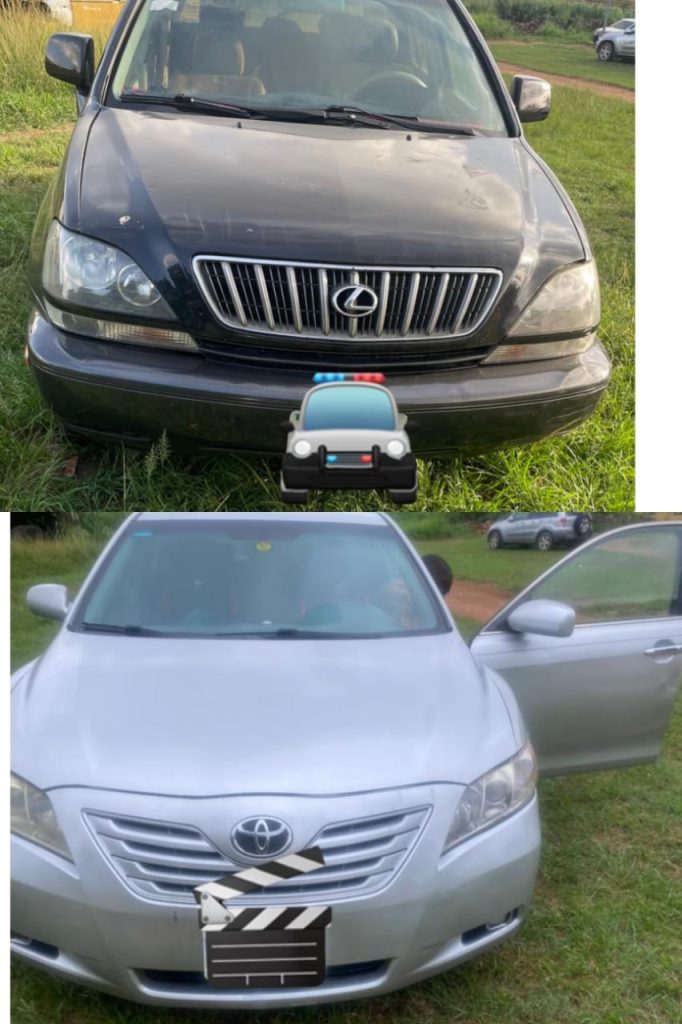 Share this Post
Police Operatives attached to the Zone 2 Command X – Squad have arrested members of a Car Snatching Syndicate and recovered two vehicles, a silver coloured Toyota Camry saloon car 2009 model with registration number BDG 80 HU and another.

The leader of the syndicate, was said to have hired the service of an Uber driver and ended up deceiving and dispossessing him of his car.
According to a statement signed and dispatched to Journalists by the Zonal Public Relations Officer, ZPRO, SP Hauwa Idris Adamu, it reads :
" On the 8th of May 2023 the petitioner one Akolawole Omowunmi who uses his Silver Toyota Camry Saloon car 2009 model with Registration number BDG 80 HU for Uber services received a call from the Principal suspect 'Adams' who booked a ride from Lekki phase 1 at Presken hotel".
"Upon arrival of the petitioner, Mr. Adams told him to cancel the ride and take an offline trip; under the guise of engaging his services for three days, which he obliged".
"On same day about 2000hrs, Mr. Adams called the petitioner to drive him and his girlfriend to a supermarket in Lekki and the suspect intentionally left his phone in the car and requested all three of them; the Uber driver, the suspect and his girlfriend to go into the mall to shop".
While at the Mall the suspect deceived the petitioner and collected the car key from him claiming he wanted to take his phone from the car with the above mentioned description".
When the petitioner waited a while and did not see the suspect return to the mall, he went out of the mall and realized that his car has been removed from where it was parked".
" The petitioner saw the suspect driving the car on the other side of the road on high speed but could not do anything to stop him as he watched the suspect drove his car off".
"Detectives from Zonal X-Squad Section swung into action while the phone number was tracked and the suspect was identified to be Adams Michael Onoriode with his locations around Edo and Delta state respectively".
"On 24/05/2023, detectives from the Zonal X-Squad moved to Edo/Delta states where the principal suspect and three other suspects , namely :
*OJOKOLA MATHEW 'M' 40YRS*
*OSIKHENA MERCY 'F' 27YRS*
*EJEH ESTHER 'F' 29YRS , were arrested with exhibits and brought to Zonal Headquarters".
Investigation is ongoing and suspects will soon be charged to court.
Share this Post