Zone 2 Police Operatives Nab 'Eye' Confraternity Cult Members Turn Land Grabbers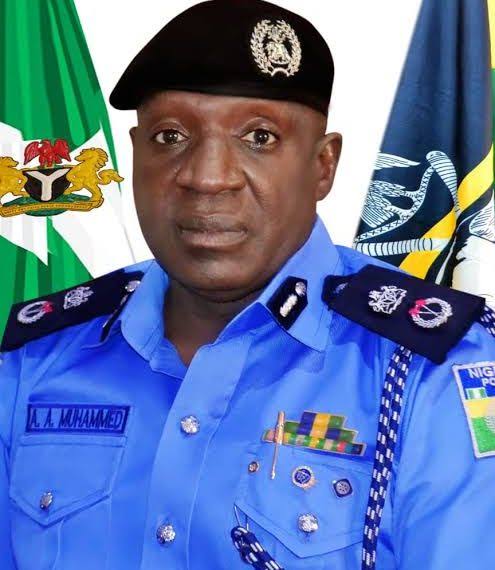 Share this Post
Two members of the dreaded 'Eye' Confraternity Cult are now cooling off their heels at the detention facility of Zone 2 Police Command, Onikan, Lagos State.

The suspects who are also members of a land grabbing syndicate,were arrested On the 17th of July 2023, following an intelligence report received by the Assistant Inspector General of Police , Zone 2 Command ,AIG Ari Mohammed Ali , on the activities of some criminals who deals in hard drugs, cultism and receiving of stolen properties by concern citizens.
Based on the information received by the AIG, a team of detectives from the Zonal Anti-kidnapping Unit immediately swung into action with the aid of modern technology, tracked and arrested two suspects, namely: one 40 years old Falana Olamilekan , male and Aro Tomiwa , male ,41years old ,in their hideout at Anikanle Kola Alagbado axis of Lagos State.
The two suspects confessed to the crime of being unlawfully in possession of a local cut to size gun, while the principal suspect Olamilekan Falana a.k.a. Chinko, admitted to be a member of Eye fraternity group and that he was initiated by one Shola a.k.a. Solar now late,in the year 2019 .
The suspect stated further that he bought the gun from one Tunji whose whereabout is not known to him, and that he usually buys the gun and cartridges from one Tunde, a son of an OPC member in their community, that himself and Tunde do meet on the street, the suspect went further that he joined land grabbing business about three months ago and he works directly with Tomiwa Aro, who works under the leadership of Ola-Olu, that Mr Ola-Olu has his office at Ilogbo, he stated further that the cut to size locally made double barrel was kept with Tomiwa Aro which they used on the land grabbing job self defense.
The second suspect Tomiwa Aro also admitted to be a land grabber that he knows Olamilekan Falana about four months ago, and one day Olamilekan a. k.a. Chinko brought the cut to size gun to him for safe keeping that he's afraid of Police arrest hence he took custody of the gun and kept the gun on the roof top of his house.
According to the statement signed and dispatched to News Planet International by the Command's Public Relations Officer, SP Hauwa Idris Adamu, the modus operandi of these suspects" is to make use of the gun when there is a rivalry fight with their opponents and land grabbing job".
Efforts are on top gear to arrest all suspects connected with this crime.
In the interim, Police said investigation is still ongoing and arrested suspects will soon be arraigned in court upon completion of investigation, please.
Share this Post