2023 SECURED ELECTIONS : IGP Sets Up Election Planning,Monitoring, Evaluation Team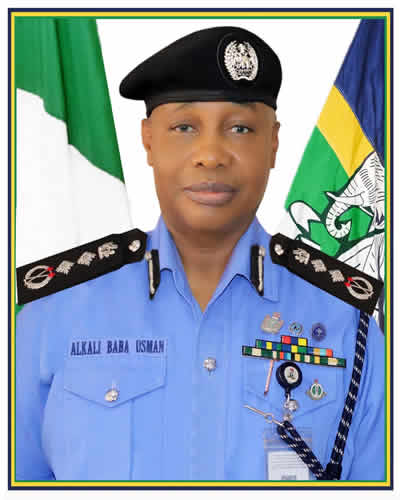 Share this Post
The Inspector-General of Police, Usman Baba, has approved the setting up of an Election Planning, Monitoring and Evaluation Team for deployment across the states of the federation,.

According to a statement by the Force Police Relations Officer, Muyiwa Adejobi on Wednesday, the team has the task of identifying, analysing and mitigating threats, as well as carrying out on-the-spot assessment and appraisal of the security emplacements ahead of the 2023 general elections.
The FPRO added that the IGP appointed the Vice President (INTERPOL) and Head, National Crime Bureau (NCB), AIG Garba Umar, as the National Coordinator of the team.
He stated that the group comprised of experienced and seasoned police officers with vast knowledge in election security management.
He further explained that Garba would be assisted by other team members, including the AIG Force Secretary, AIG Habu Sani; CP Election Monitoring, CP Basil Idegwu; the Force Public Relations Officer, CSP Olumuyiwa Adejobi.
The statement added, "The team also comprise seven other Commissioners of Police, 15 Deputy Commissioners of Police, 30 Assistant Commissioners of Police, 30 Chief Superintendents of Police, and 16 Strategic Officers of other ranks.
"The IGP, while reiterating the commitment of the police to ensuring that the elections are safe, secure, credible, and in line with global best practices, tasked the team to, among other things, ensure the propriety of deployments, give real-time coverage of the electoral process, and safeguard against hostile external and internal influence using INTERPOL, anti-cybercrime and intelligence tools and assets of the Nigeria Police Force."Meanwhile, the IGP has reaffirmed the establishment and viability of the Electoral Offences Desks domiciled at the State Criminal Investigation Departments (SCID) of all commands across the nation headed by the Assistant Commissioners of Police in charge of the SCID.
Adejobi said the "the Electoral Offences Desk is saddled with the responsibility of collating, investigating and prosecuting all matters relating to electoral offences nationwide.
"The Inspector-General of Police, therefore, calls on well-meaning Nigerians, international communities, and all stakeholders to support the NPF teams in all areas, particularly on intelligence sharing and regular engagements, to achieve success in the 2023 General Elections."
Share this Post