Amotekun Nab Kidnap Suspect who Hypnotise 4- Year- Old Boy For Sale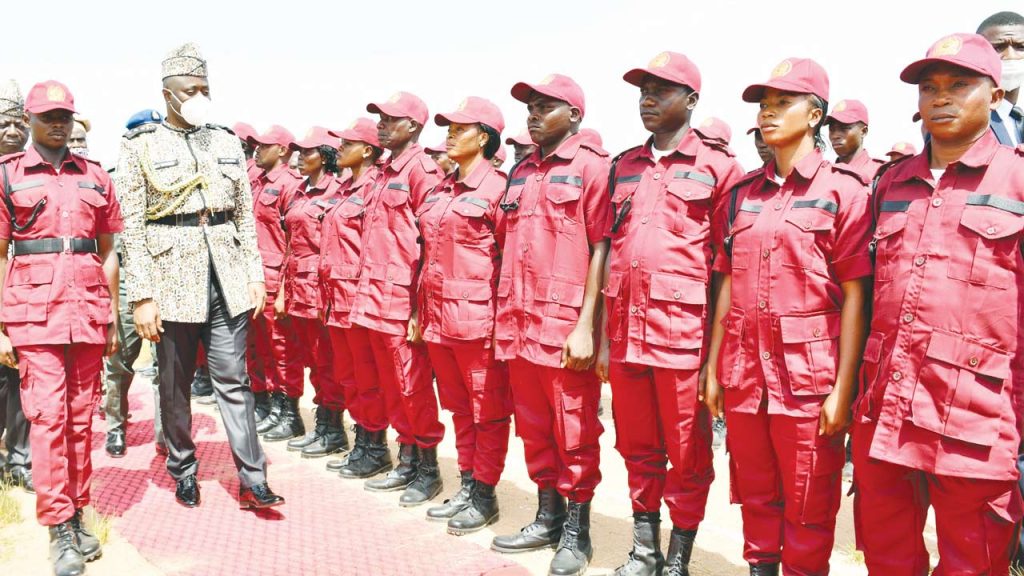 Share this Post

The South-West Security Outfit , known as Amotekun, have arrested a  24-year old suspected kidnapper, Samuel Lucky Akpan, who allegedly kidnapped a 4-year old boy.                                                                                                                           
Akpan,  was said to have  confessed that his intention was to sell the boy for N200, 000 as he had already engaged a buyer who agreed to pay such amount.
It was learnt that the incident happened in Akure town, Ondo State, where Akpan had wanted to sell the victim.
He  was however, caught and arrested by the State Security outfit codenamed 'Amotekun' in Akure.                                           
According to the suspect, "Because I  needed the money urgently,  i picked the boy and negotiated to sell him before I was caught and was unable to use the money for the purpose i intended to achieve".
"The man I want to sell the boy to, was already waiting for me to bring him when I was arrested by the operatives of Amotekun" he said.
He explained that he knew the boy very well because he was a friend of the boy's family, which made it easy for him to kidnap him.
He was paraded alongside 17 other suspected criminals said to have been terrorizing residents of the state.
The suspect : "The boy always comes to play with me from his mother's shop. I was already on my way to sell the boy for N200,000 when I was arrested by some group of people.
The man, who wanted to buy the child was already waiting for me because we have concluded on the price and where to bring the child. l have already hypnotized the boy by placing the certain substance on his head".
"If somebody places that substance and says some incantations to anyone, the person will not be able to say anything again but will be following him like a sheep. I haven't gone far from the shop of the boy's mother when I was arrested by operatives of Amotekun."
The State Commander of Amotekun, Chief Adetunji Adeleye, said the arrest was "in continuation of the Command's determination to rid the state of criminals threatening the lives and peace of residents".
He said the suspect will be handed over to the Police for prosecution over the alleged offence.
The alleged offence attracts several years of imprisonment if he is tried and found guilty before the Court.
Share this Post