CHINESE/IGBO CULTURAL COOPERATION : Ndigbo In Amuwo Odofin Honors Chinese National  Based In Nigeria With Chieftaincy Title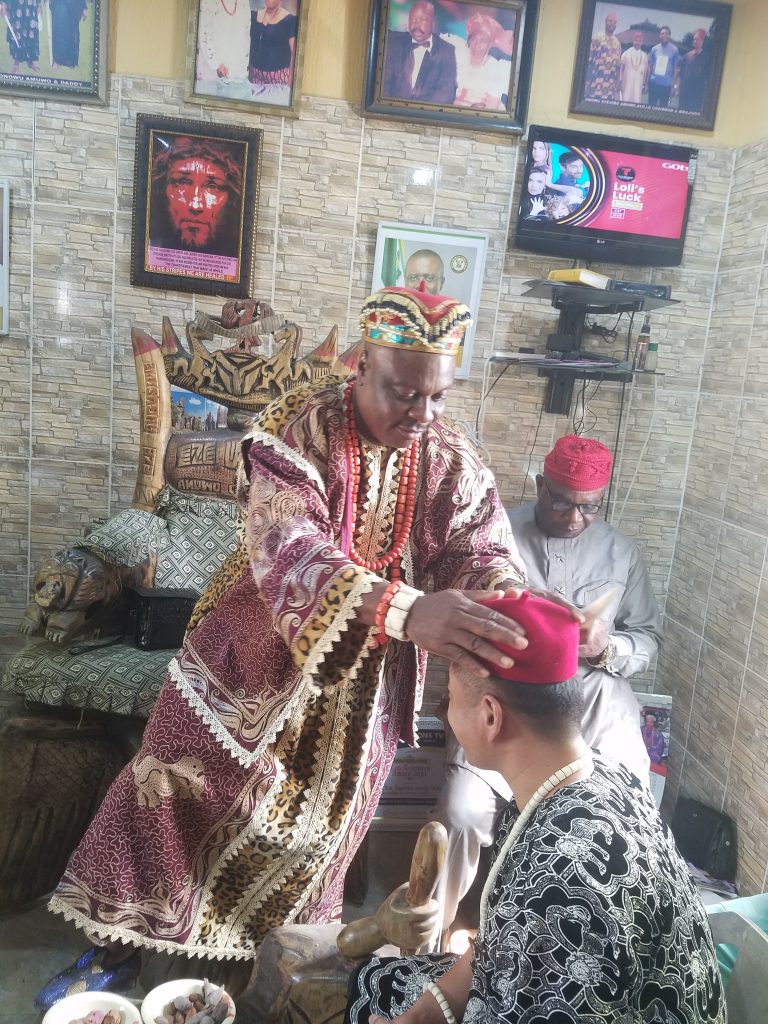 Share this Post
To further strengthen the ongoing economic and bilateral relationship between Nigeria and China, Ndigbo in Amuwo Odofin Local Government Area of Lagos State ,recently moved a step forward by partnering and cementing their inter – cultural cooperation with Chinese citizens resident in Lagos.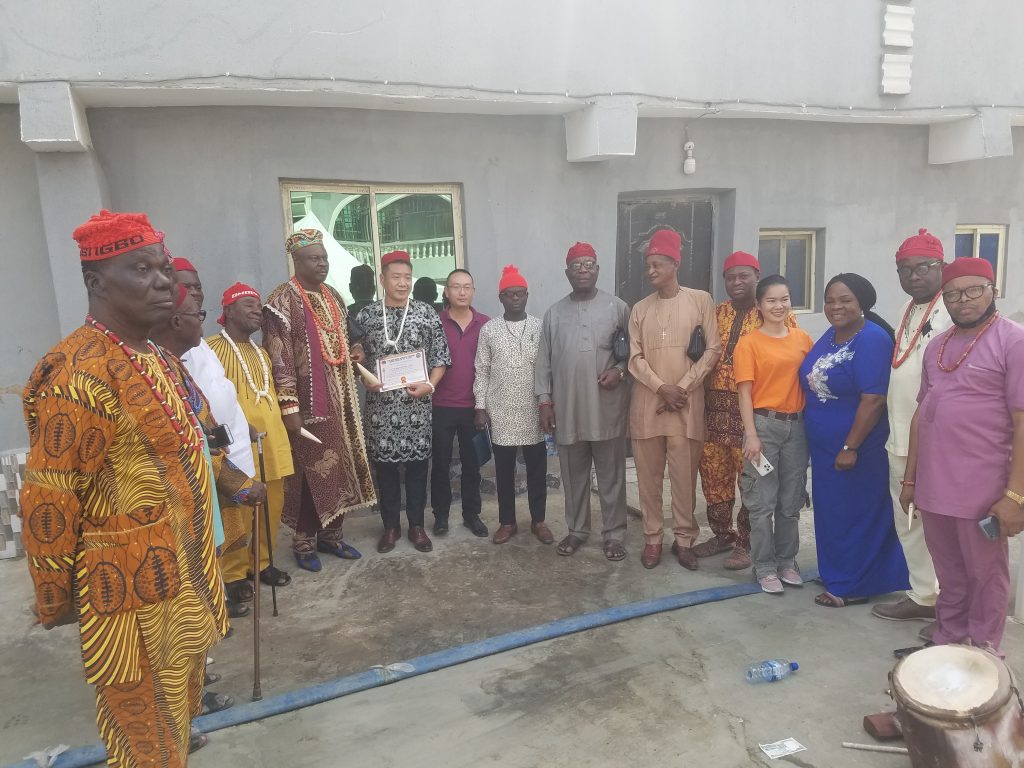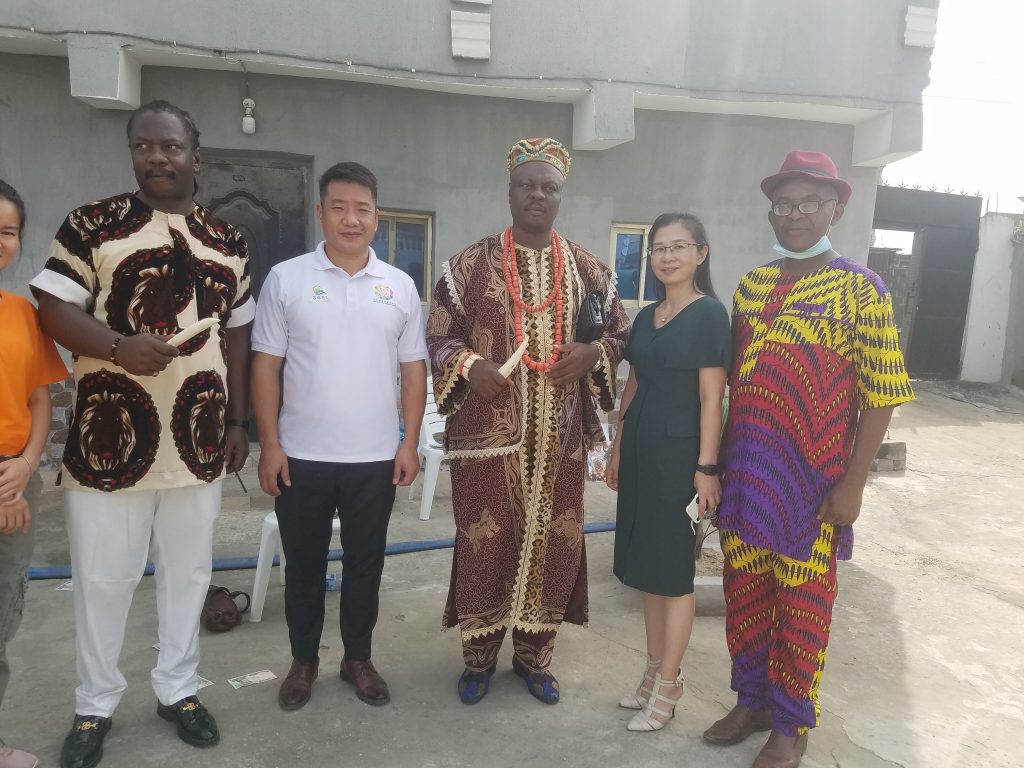 The event which witnessed exhibition of traditional and cultural heritage displays, culminated in the confinement of Igbo Chieftaincy Title of 'Nwanne di Namba' of Amuwo Odofin on Dr. Eric Ni,one of the illustrious Chinese sons based in Lagos.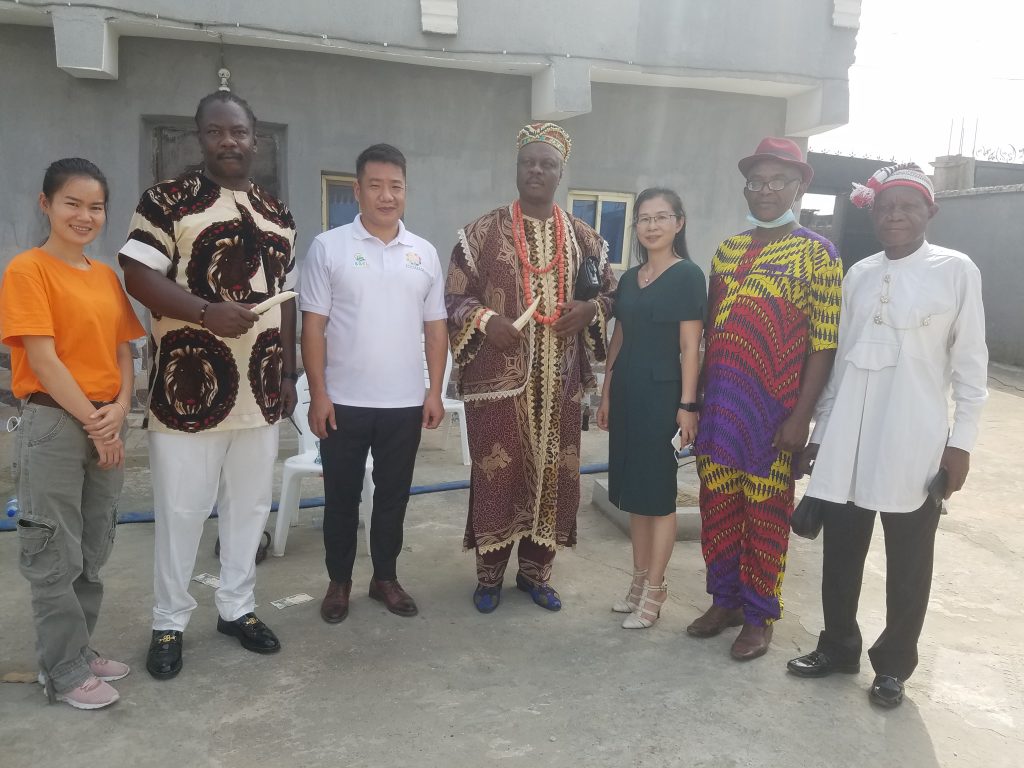 Precisely in December 2021, Igbo residents in Amuwo Odofin had converged at the residence of their leader and Ezendigbo , Eze Augustine Sunday Ojukwu ,to officially welcome the representatives of the Chinese community in Lagos.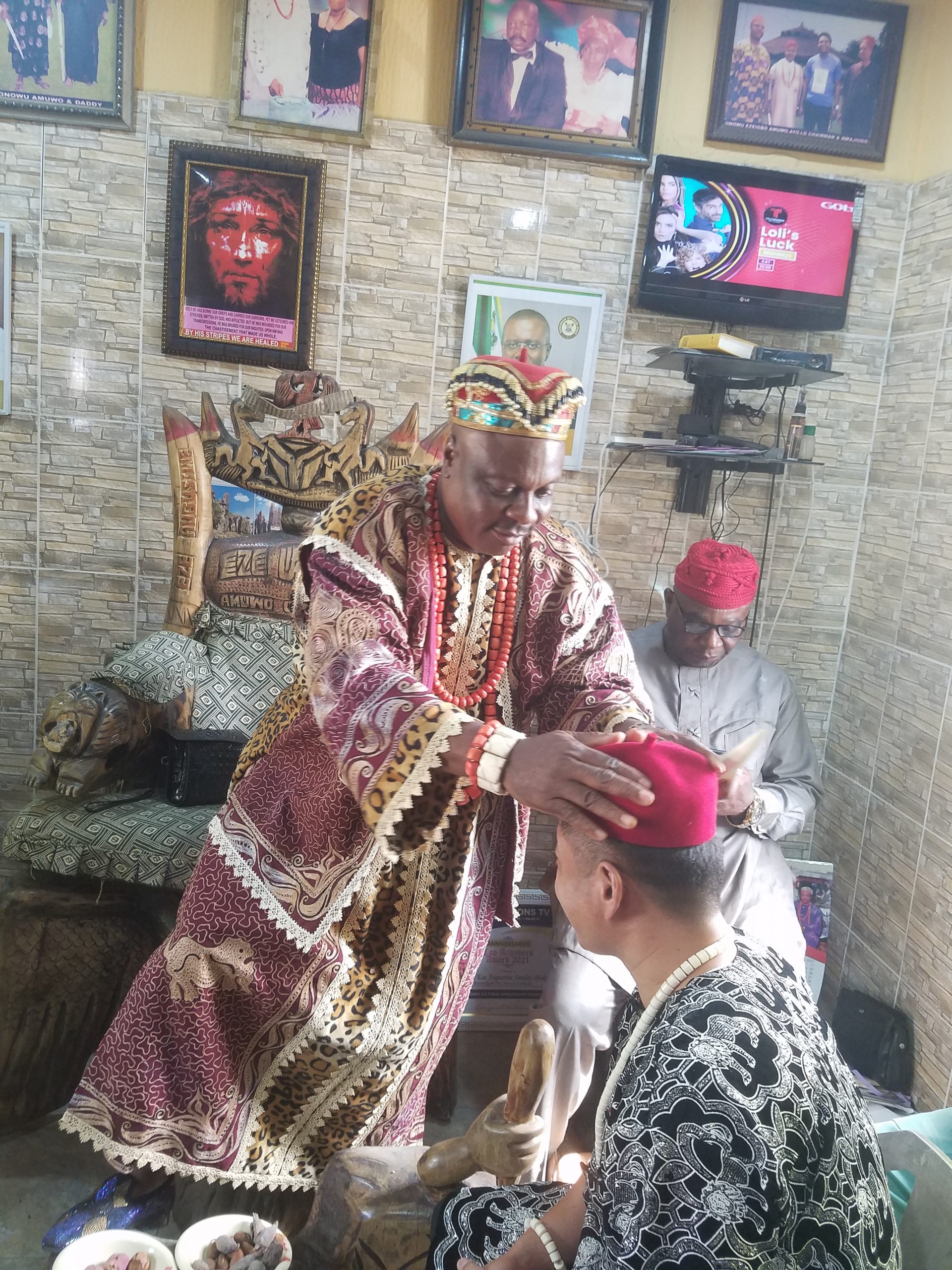 It was a mixed grill of some sort, as the Chinese people in attendance had first hand taste of some Igbo foods, spices and scintillating cultural cum traditional musical display.
On the entourage of Chief Dr. Eric Ni , were other Chinese citizens such as Mr. David, Mrs Helen, Miss Tokyo and Mr Frederick Jimisayo.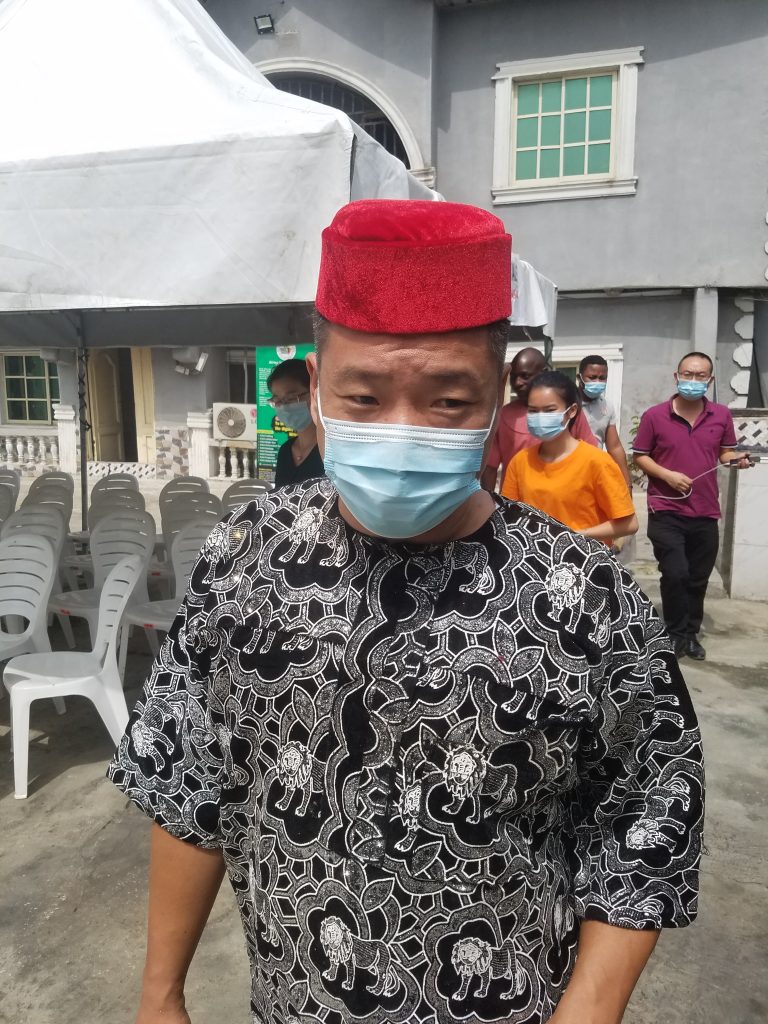 Eze Ojukwu who also spoke on the behalf of his cabinet members and council of Chiefs, had while welcoming his Chinese guests ,enumerated the need to further strengthen the ongoing relationship between the Chinese and the Igbo sons and daughters in Lagos.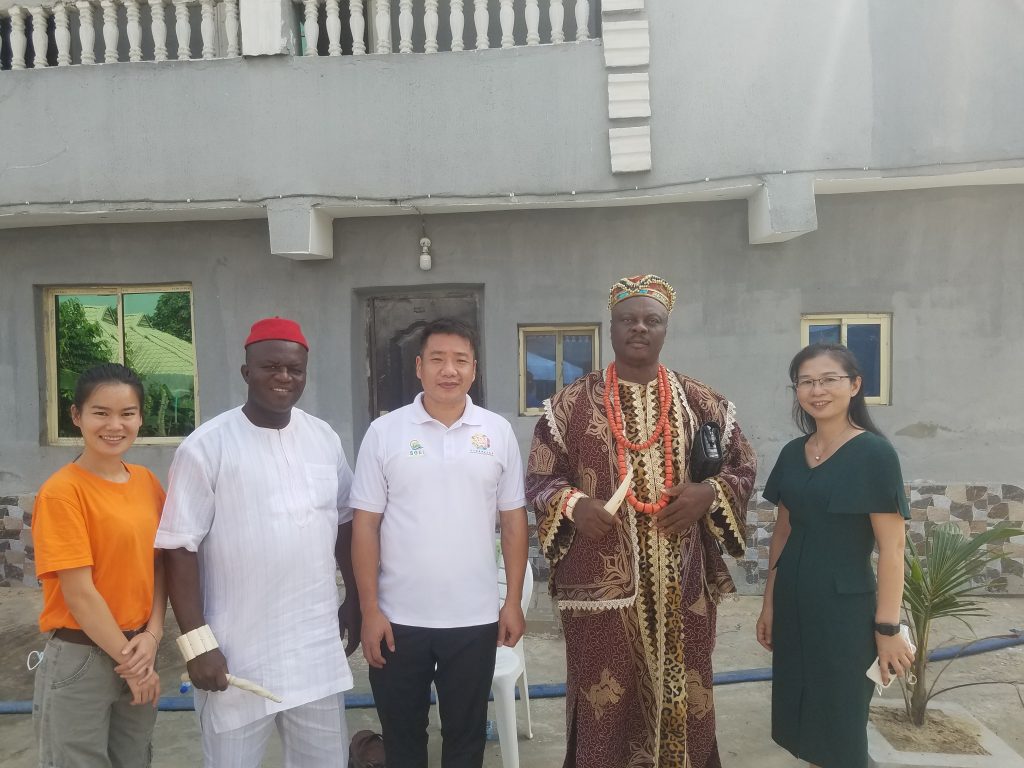 He charged the new Igbo chieftaincy Title holder to always remember and see himself as an Ambassador of Ndigbo wherever he finds himself.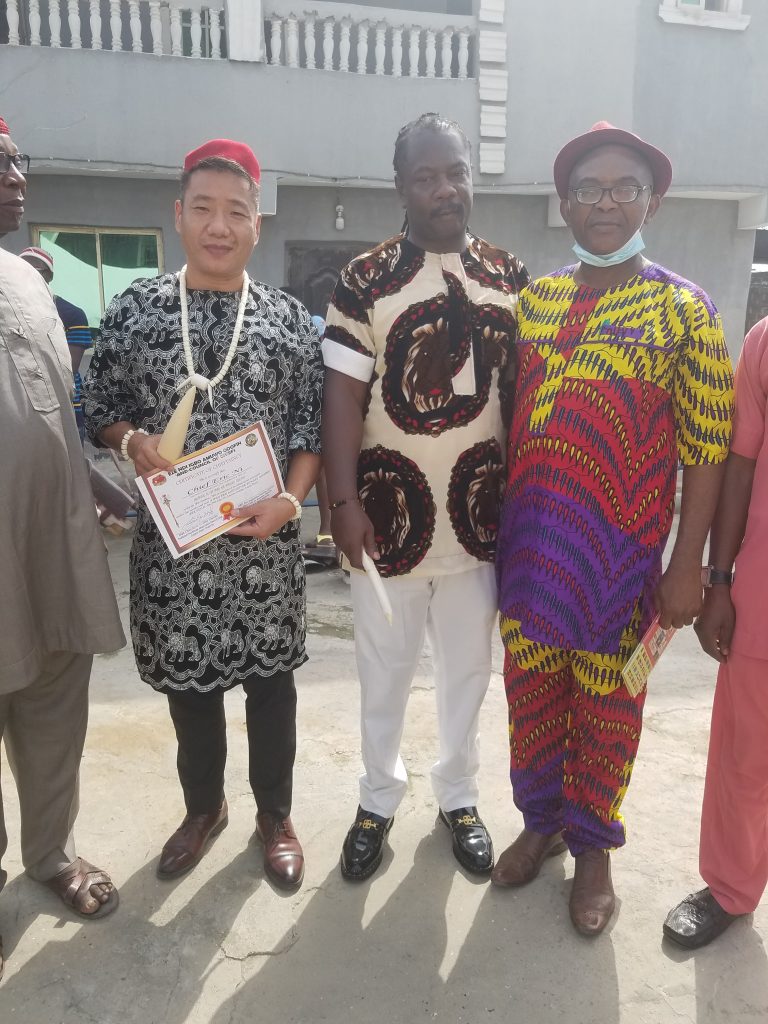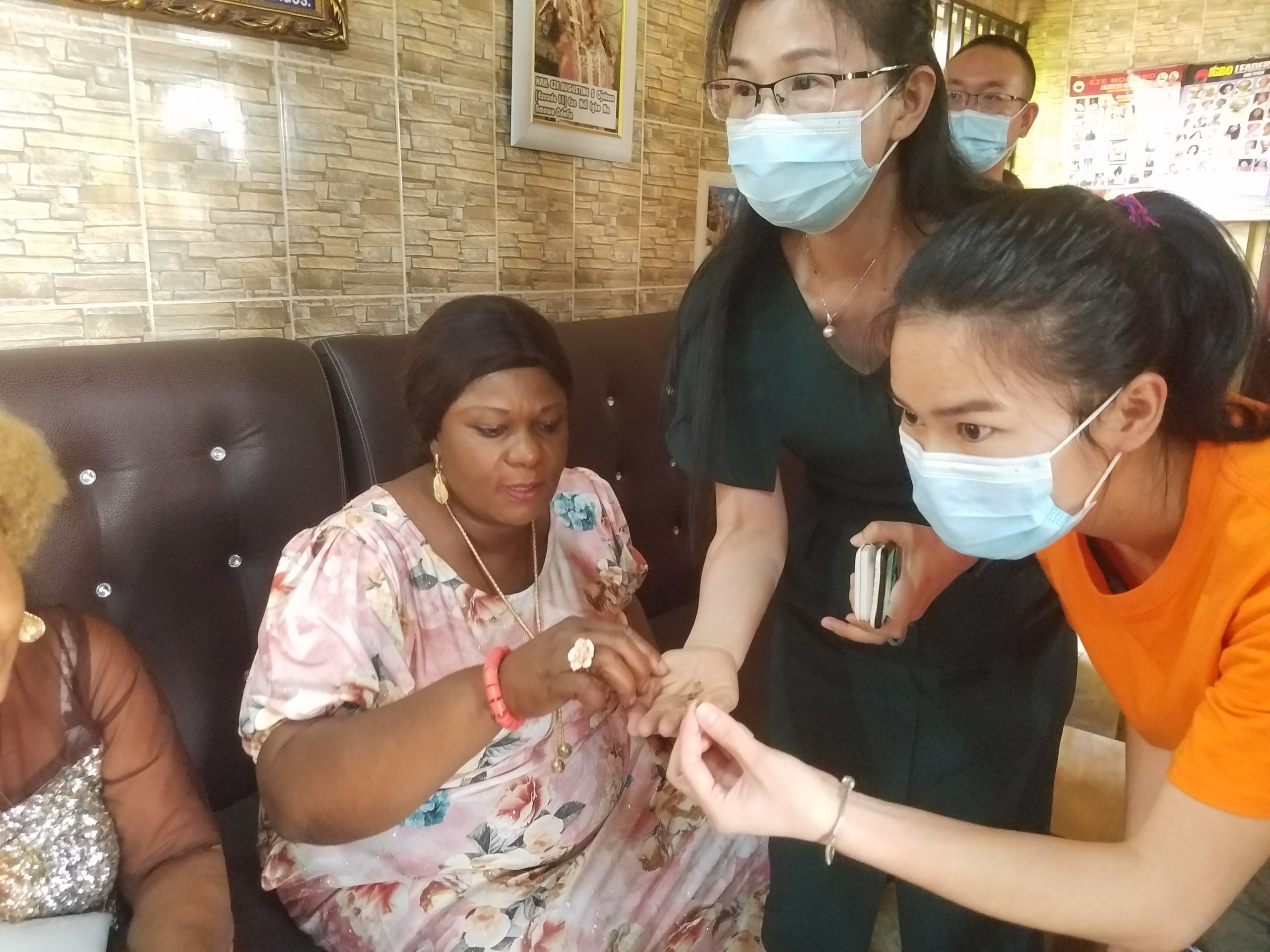 "As an Igbo Chieftaincy Title holder, you must see yourself as an Igbo man and worthy Ambassador. Igbo people will always ensure that your business and other interests is protected and you on your own part should be able to reciprocate by cooperating and assisting Ndigbo wherever the need arises," Ojukwu stated.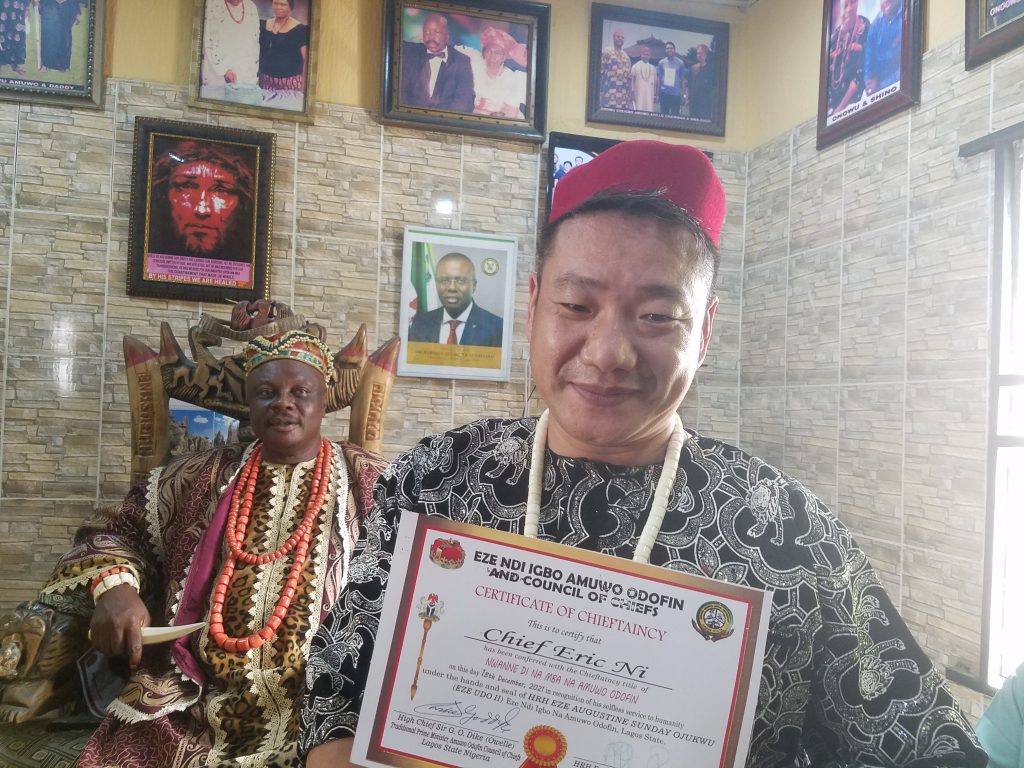 Responding, Chief Dr. Ni , expressed his appreciation for the chieftaincy title bestowed on him. He promised to be a good and worth Ambassador of the Igbo ethnic group.
Share this Post