CORONATION ANNIVERSARY : Igbo Leaders, Residents Extol Virtues Of Okpoko 1 Of Ijegun/Ijadodo Kingdom, Eze Dr.C. C. Nwokedi, As He Celebrates One Year In Office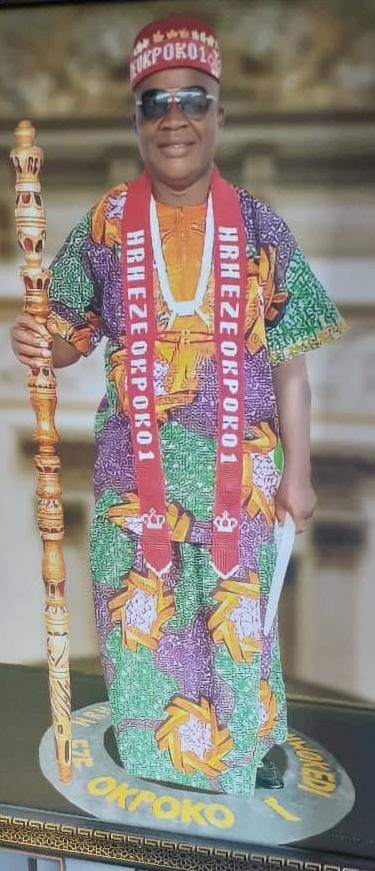 Share this Post
For his Quality kingly Leadership,magnanimity and rare show of brotherly love and empathy for humanity, Igbo Leaders and residents in Lagos, especially those in Ijegun , Ikotun and Ijadodo areas of Lagos State, have continued to Eulogise and extol the virtues of their ordained King, Eze Okpoko 1, Eze Ndigbo in Ijegun and Ijadodo Kingdom, Eze Dr. Chika C Nwokedi.

According to his numerous admirers and subjects, Eze Nwokedi has indeed written his name in the sands of time. Having weathered the storms and thorns of life to became a cherished human brand, Eze Nwokedi who from his root in Obodo Ukwu , Imo State, is said to have a royal blue blood flowing inside him,as he is known to be a descendants from a family that is reverred as one of the Royal lineages.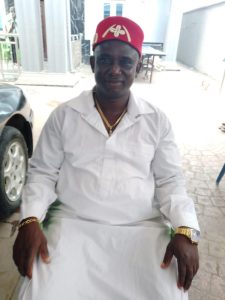 One year after his installation as Eze Ndigbo in Ijegun/Ijadodo, accolades have continued to flow like Torrents , as numerous admirers and subjects are out smarting each other to pay homages, honor and praise singing of the Internationally acknowledged, admirable, adorable, kind hearted and gallant supernumerary police Assistant Commissioner Of Police, ACP Chika Nwokedi, who mean and represents many things to different people.
According to Eze Nwokedi's Traditional Prime Minister, Onowu 1 of Ijegun Ijadodo Kingdom, High Chief Emeka Onwukaobi, "Chinwatakweaku : he Said : "Eze Nwokedi did not drag kingship, it was kingship that pursued and clinged on him. It is symbolic that if a king is crowned and didn't live to celebrate his one year anniversary called Ofolla, it means God didn't ordain him King.This March, 2023, is exactly one year that Eze Nwokedi was coronated, showing that he was ordained by God. Again, he is not into partisan politics but a Peace Maker of note and a cheerful giver" .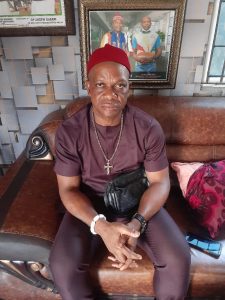 Another prominent member of the Cabinet, A business tycoon and Vice Chairman , Igboburuotu Association Of Nigeria, High Chief Dr. God's will Chukwuemeka Ogbuka, Chinyelugo 1 of Ijegun/ Ijadodo, he extolled the virtues of Eze Okpoko. According to Chief Ogbuka, "Eze Nwokedi is a bridge between the Igbos, Yorubas and Other Tribes. He is the backbone of the Igbos in Ijegun and Ijadodo areas.He stood by the Igbos during the attacks by Yorubas.We Urge Igbos to forgive and continue to live in peace with them.We are expecting all tribes at the Offala event "
For Mr. Ndubuisi Ebem (Urukana Chukwu 1 of Ijegun) : He described Eze Nwokedi "as a good man with an open heart for everybody,he is caring and by the special grace of God he is loving also,he is good to go".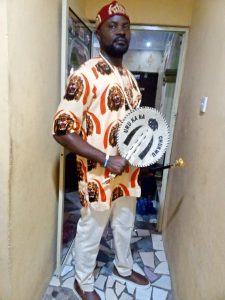 Ebem, One of the recipient of Chieftaincy Title on the anniversary day, added that she was" very happy because Ezes anniversary is coming up tomorrow being Sunday ,it is one year anniversary and any body that comes there will not regret because the person that is our king is a lovely person and is not discriminatory, he carries people along and i pray let there be good atmosphere on that day and everybody that is coming will be blessed".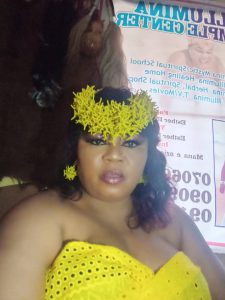 Eze Nwokedi's Palace Woman Leader,Hon.,High Chief, Mrs Rufina Emedurunwa, praised the Eze for his empowerment of the less privileged, especially the widows, orphans and the abject poverty, even those from the Yoruba ethnic groups, because he doesn't discriminate . " He is a good man and assists the needy in society". The Welfare Officer of the Palace and Personal Assistant to Eze Nwokedi, Nwafor Njideka, Ada Mazi, aka Ngala kwesiri, urged "all Igbos to follow the moving train because the Eze in question is a good man, he is a good king,he doesn't discriminate, he doesn't tell lies,he is a man of honesty, so the only time that i would advise all the cabinet council is to follow the moving train,follow the honest man for the job. There are some people that call themselves king but they at the end of the day would be bribed ,when they are supposed to talk they would not talk, where they are supposed to speak their mind about the igbos, they will not say anything, but this king, Eze Opkoko is a man of no nonsense, he can talk whatever thing that he wants to talk to make sure that his people are okay and alright.
"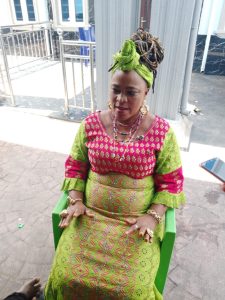 Contributing, Eze Nwanyi Mili Esther Ihechi O. C , praised Eze Nwokedi as" a visionary leader, kind hearted man and a philanthropist, who will always assist and never allow anyone with problem to go without assistance".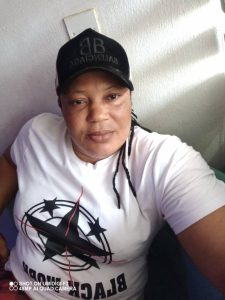 Extolling the virtues of Eze Okpoko, Chief Chika Victor Okeoma said thus : "i am one of the palace member here in Obi Ezieokwu ijegun and ijegodo .
Eze Nwokedi is a prominent man, he has been doing so many good things over here, doing good things concerning the progress of the kingdom.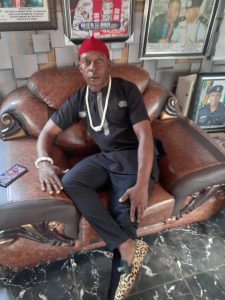 "The king is always doing good things that is very good but my advise to him is that he should continue doing what he is doing".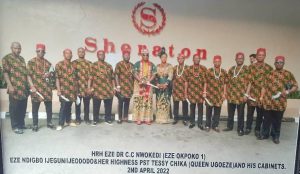 Share this Post