Glitz ,Glamour, Paparazzi As Eze Chika C Nwokedi Confers Prestigious Chieftaincy Title Of 'Ngwu Kufere Mba' In Ijegun/ Ijadodo Kingdom, On Eze Nwanyi Mili Esther Ihechi O.C
Share this Post
The world appears to be moving to the home of one of the most amiable, Charming and adorable Igbo Princess , fondly called Eze Nwanyi Mili Esther Ihechi O.C, as she will on Sunday, the 26th, March, 2023, be conferred with coveted Chieftaincy Title of "Ngwu Kufere Mba" of Ijegun/Ijadodo Kingdom by the Popular Traditional Igbo Leader, His Royal Highness Eze Dr. Chika C Nwokedi, Eze Okpoko 1, Eze Ndigbo Ijegun/ Ijadodo Kingdom, Lagos.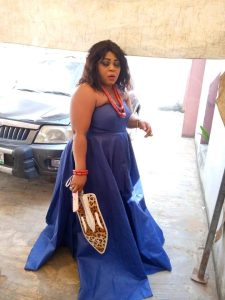 The beautiful Princess and powerful Traditional Healer cum Prophetess popularly called Eze Nwanyi Mili, in an interview with the News Planet International, Promised to fete her Friends,well Wishers and Clients in an exclusive grand style party .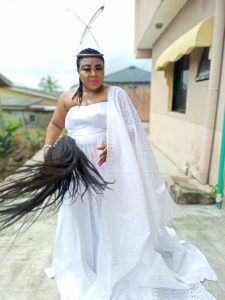 Infact the exclusive but colorful ceremony which is part of Eze C C Nwokedi's One year Coronation Anniversary known in Igbo Language as Offala event , billed to hold at his Obichukwu Palace, 84 Fatade Street, Kudeyibu Estate, Ijegun Lagos, will witness the creme de la creme of the society, including some Nigerian Security Stakeholders, famous Nollywood Actresses , Actors , Business Moguls, Journalists and adherents of Igbo Cultural and traditional heritage.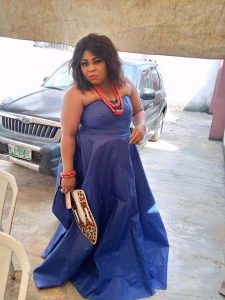 Already Tributes have started to pour in like torrents , at her palatial country home located at No 18 Ahmed Fashola Street, Afobe , Ijegun Lagos State and the Palace,
Which is the venue of the occasion , as everyone extolled the virtues of the Woman of substance .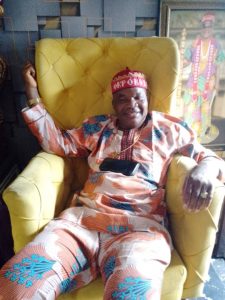 Indeed , the event is billed to be encapsulated in fanfare, full of emotions, fun, thrills and paparazzi, as one of the best adorable, kind hearted Prophetess, leader, socialite and lovable woman of substance, pulls crowd of dignitaries and bigwigs to Eze Nwokedi's Palace , in a rare Chieftaincy and Thanksgiving to God Almighty that spared Eze Okpoko's life from 2022 to 2023.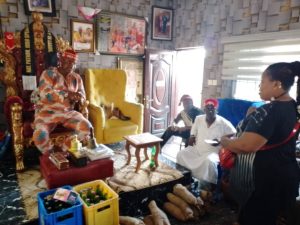 The occasion is expected to be in tandem with the philosophical words of a great writer, late Paul Anueyiagu , that "It is more glorious to celebrate achievers while a life, so that they will witness, than when they are dead."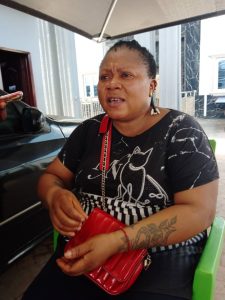 Little wonder friends, families , Business Associates and well wishers deemed it pertinent to converge and honor the beautiful, fearless Eze Nwanyi, who hails from Abia State. The great 'lioness' as she is fondly called by her inner circle friends and admirers will be celebrated in a highly electrifying carnival of some sort, where many high ranking traditional title holders, Business Associates and icons amongst others will thronged to the venue in a show of solid amity.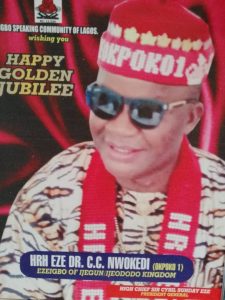 Top on the list of activities lined up, is the confferrment of Chieftaincy Titles, Offala anniversary and traditional music and cultural displays.
The Dress Code to be adorned by Eze Nwanyi Mili Esther Ihechi, will create a pious and heavenly atmosphere at the event that commences by 11am .
One remarkable thing behind this event, is the act of inculcating industrious Men and women into the high echelon of Igbo Cultural , traditional heritage and legacy.
Eze Nwanyi, who is a descendant of a long time Spiritualist and prophet linage, has a remarkable quality of resilience, determination and boldness, which has helped her to weather all storms of life and surmounted trials, to become a successful woman and envy of his compatriots.Truly, her life story of success from grass to grace, has been a turning point and reason her friends gets endeared and magnetized to her, which will be evident at the event.
She has always have the support of her guardian angel, spirits, spiritual gifts and neighbors adjudged her as a down to earth woman, who would not contribute to anything that will cause problems and she also gladly participated in their neighborhood activities, while many other people testified of her advisory capabilities once contacted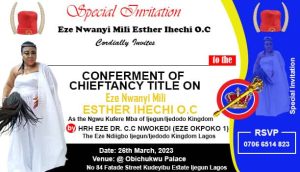 Speaking about the events , Eze Nwanyi Mili Esther Ihechi , who was full of excitement, expressed her heartfelt gratitude to God .
She expressed her gratefulness to Eze Nwokedi , who she described as a result oriented, selfless, kind hearted and visionary leader of all Igbos and non Igbos, for deeming her qualified to be bestowed with such coveted Chieftaincy Title . She also wished all her invitees safe journey while expressing her candid appreciation to her expected guests.
In his words : "I give God Almighty who said that I will be alive today all the glory.I thank Eze Okpoko and his cabinet, families, friends, business associates, leaders and well wishers, who have always stood by me especially during the heat surrounding my selection for the conferment.
Indeed, Eze Nwanyi assured her guests of a big bash, where various musical entertainments , food and drinks of various descriptions will not be in short supply , as the ever smiling celebrant vowed to ensure that every guest will have enough to eat and drink, while some will take away packages.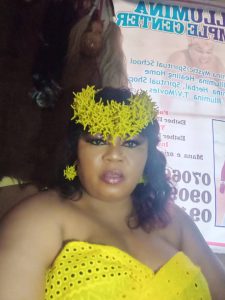 Share this Post