CORONATION OF LAGOS ISLAND EZENDIGBO : Eze Chukwukadibia Umenwekwe Fires Back At Critics, Says" I Didn't Contravene Constitution Or Break Any Law Binding Ezes Council "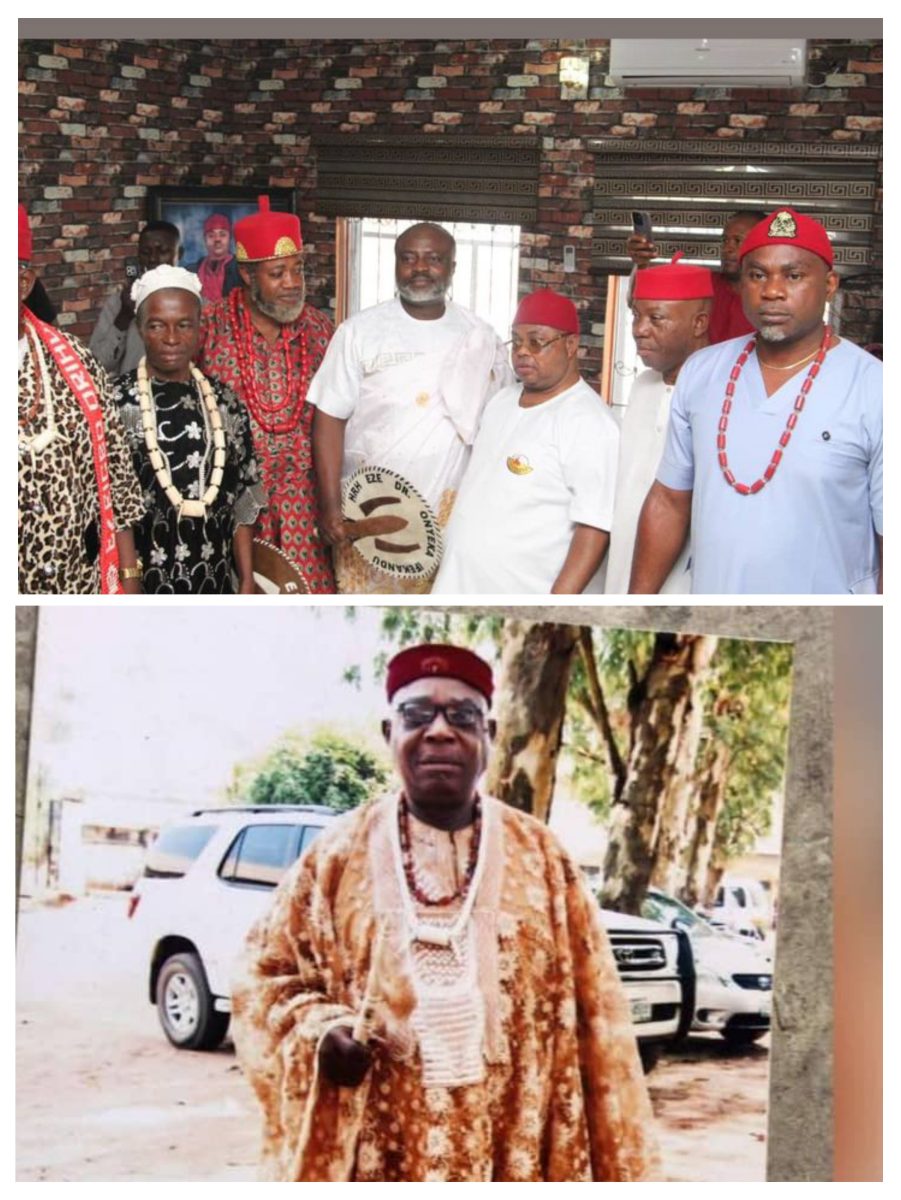 Share this Post
By Dare Adejobi

Following alleged betrayal and criticisms by some of his colleagues, over his presence and involvement in the controversial installation of a new Eze Ndigbo of Lagos Island, Eze Dr.Onyeka Ifekandu, also known as "Ozonkpu", held last Sunday, October 22, 2023, at Green Field area of Okota, Lagos, the man in the eyes of the storm, Eze Umenwekwe Chukwukadibia, has fired back at his Critics , saying that he did not break any law holding Any Council of Ndieze in Lagos state.
News Planet International reports that many of his Eze colleagues in the council of Ndieze that Eze Chukwukadibia belongs to, who said that they were alarmed to see Eze Chukwukadibia pouring libations,in a viral video during the coronation of Ozonkpu, were vexed and criticized his presence at the event.
Reacting to the criticisms In an interview with our Correspondent, Eze Chukwukadibia debunked their allegations, saying that it was a calculated plot by some mischievous elements to rubbish his integrity.
He argued that he did nothing wrong by attending an event he was duly invited.
Besides , Eze Chukwukadibia said, that the Nigerian Constitution guarantees him freedom of Speech, Association and movement .
Moreso, he noted that he did not contravene any existing protocol, bye laws, principles , constitution or convention binding Eze Ndigbo Title holders in Lagos State.
Eze Chukwukadibia ,wondered why his name was picked as an escape goat, despite the fact that there were about three Ezes at the same event, such as Eze Odumodu, Agaga Jude Arinze and Eze Sunday Ojukwu.
He accused those behind his travails of having wrongly and deliberately picked him but ignored , shielding or afraid to confront the real people behind the controversial installation.
Buttressing his innocence over allegations of betrayal of Ndieze Comradeship and stabbing the Ezes Council at the back, Eze Chukwukadibia challenged his Critics who he alleged are circulating his photographs and videos, to confront and verify from the newly coronated Eze Ifekandu, to find out those who benefited and master minded his installation as Eze Ndigbo in Lagos Island.
Further Narrating his own side of the story, Eze Chukwukadibia, explained how he met Eze Ifekandu, through one of his Cabinet Chiefs in a Sports club at the Trade Fair International Complex, Lagos, and that during interaction, Ozonkpu as he is called,introduced himself as Eze, which brought about a debate , after Eze Chukwukadibia debunked his Ezeship claims.
" It was there and then that Ozonkpu extended an invitation of his coronation scheduled for Sunday, October 22nd, 2023, to me, which was about three days after we met", Eze Chukwukadibia explained.
According to him, on getting to the venue as an invited guest at the Green Field area of Okota, which turned out to be Eze Ifekandu's house, he met two other Ezes , such as Eze Odumodu, Agaga Jude Arinze and Eze Sunday Ojukwu,with High Chief Solomon Ogbonna Aguene and Chief John Uche, popularly known as "Akpatinsiegbe ", who was the kingmaker at the occasion.
Challenging his Critics to point out his offense, he stated that he was not the person that recommended , or nominated Eze Ifekandu for coronation and did not receive any financial commitment or monetary compensation from Chief John Uche, hence his Critics out of pure malice and hate,decided to change the narrative ,so as to witch hunt and make him an escape goat.
He therefore warned those behind the evil plot of plotting his down fall by circulating his photographs, videos, which he said was carefully edited to suit their diabolical purposes ,to desist , refrain or face his wrath .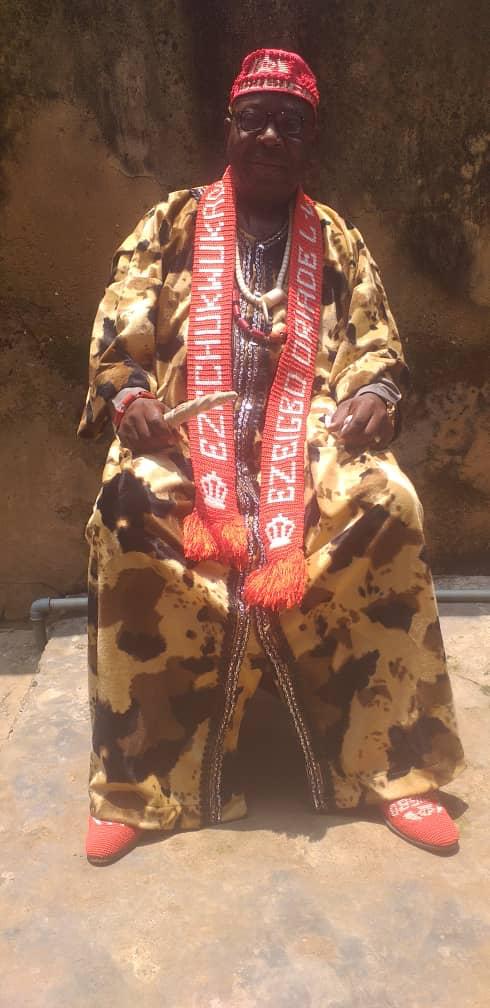 Share this Post