Credit9JA  Defame ,labels Lady HIV patient ,Over N24,000 Debt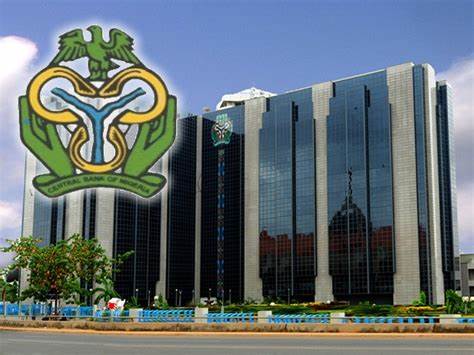 Share this Post
A traumatised lady, Mayowa Pelumi, has narrated how a loan firm, Credit9JA sent messages to all the contacts on her phone, saying she was an HIV-positive patient who escaped from a facility where she was being treated.

The lady who said that such action by Credit9JA was unbelievable, denied owing the loan firm.
She said, "I have been receiving calls from different people, saying that someone sent my picture to them that I was HIV Positive, and that I escaped from a facility where I was being treated.
People called me to find out if it was true."Pelumi explained that she took a loan of N16,000 from Credit9JA to pay N24,000, plus but she was not able to meet the due date.
According to her, she was supposed to pay the loan in two weeks' time, but due to circumstances beyond her control, she exceeded by a week.
She said: "When they called me to remind me of the loan, I explained my desperate situation to them, apologised and that same week I repaid the loan in three tranches. But instead of paying them N24,000, I paid them N25,000. I have my proof of payment. A few days after I paid, Credit9JA chatted me, saying I still owed them N25,000, I asked how come?"
In most online loans, immediately after a customer exceeds the due date of loan repayment, an astronomical interest is placed on the initial interest, but Pelumi insisted that Credit9JA did not explain that to her when she collected the loan.
She also insisted that she had used the loan app twice and had never had such a problem with them.
She said that while she was still waiting for them to explain to her how her debt came back to N25,000 even after she had paid them, she started receiving calls from concerned family members, friends, and acquaintances, asking if she was truly HIV positive, that they received a message and her picture from someone telling them Pelumi was an HIV carrier and had escaped from a facility where she was being treated.
A right activist, Ms. Esther Ekwem, who has taken up the case for Pelumi, said she could not understand how declaring a customer as an escapist HIV patient would help to ensure the loan was paid.
Insisting that what Credit9JA did amount to mental torture, the activist said that she had called the company to hear from them about what led to it taking such drastic steps in subjecting their customer to trauma; she said that the lady who picked up her call was rude.
She revealed that she had briefed her lawyer to sue the company for what it did to Pelumi and the process has started.
Some of the messages sent to Pelumi and her contacts are, "This is to inform the general public that Olayodey Pelumi Mayowa, age 25, has been tested positive (+) to HIV/AIDS, and escaped from the healthcare facility with the mind set of infecting the general public. Kindly avoid this person and contact the nearest police station or healthcare centre so this person can be apprehended and taken back to the healthcare centre."
It was signed Public Health Nigeria, HIV'AIDS Department, Abuja.
In another message sent to her via WhatsApp, Credit9JA said: "This is another day to save yourself and others from stress and turmoil. As usual your payment should come in or before 12PM OOO. We no wan talk too much today. Make sure to use Opay, account name; Momoh Mohammed Sak, account number; 7060424817. Send receipt. Note: This account is on the APP, so it is not personal account."
When the Our firm was contacted through phone number 08100851343; Truecaller showed Silviab Abj. However, nobody picked. then a WhatsApp message was sent, asking for the firm's side of the story and why they tagged their customer's HIV carrier, including sending such libellous messages to all people in her contact, but they replied thus: "Alaye Ebami Dake Ejoh."
Silvia would later send a voice note, saying: "Different people had come, using the same thing to come and lure me into talking, so that you guys can justify her action, please and please I'm not in for that. Whatever lies she has fabricated, I'm not going to explain to anybody anymore."
Ekwem, who is the Chief Executive Officer of Esther Child Rights Foundation, said what the loan firm did was enough to cause mental health for a customer and should not be the yardstick deployed in making a borrower to refund a loan.
Ekwen said the Central Bank of Nigeria and Federal Competition and Consumer Protection Commission must caution loan firms to stop resorting to unprofessional measures of harassment, cyber bullying and breach of data privacy of their customers who might have defaulted on loan payments.
Share this Post