CULTISM, KIDNAPPING RESURGENCE :  AIG Zone 2 Gives Matching Order To  Lagos, Ogun CPs , Vows To Tame Perpetrators. Watch video below.
Share this Post
Following reported alarming increase of cases of Cultism and kidnapping, the Assistant Inspector-General of Police in charge of Zone 2 Command Headquarters , Onikan, Lagos, AIG Muhammed Ari Ali ,has directed Commissioners of Police in charge of Lagos and Ogun Commands to rejig and amplify their crime combat operations, with a view of curtailing the activities of such criminals in the states.

AIG Ali made the disclosure yesterday at an interactive parley with Journalists reporting the Crime beat, held at the Zonal Command Headquarters Onikan Lagos.
Ali, who did not write off the efforts of the CPs in the war against Cultism and kidnapping in their various states, however, noted that more measures and actions must be put in place to tame the ugly trends of Cultism and kidnapping.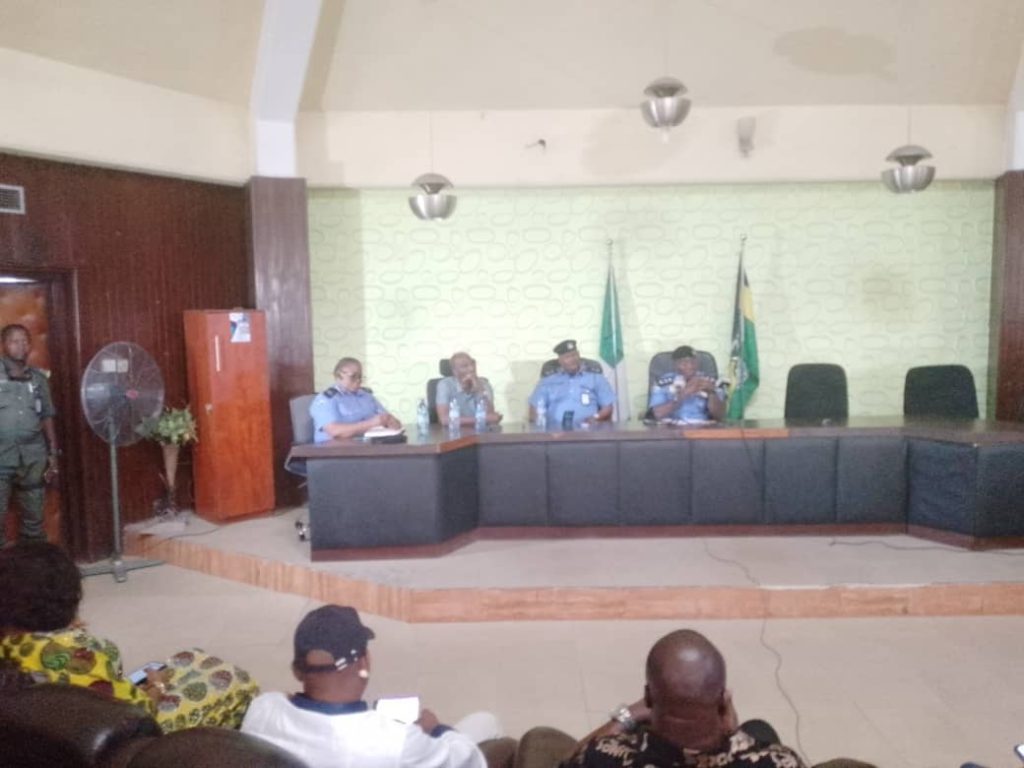 While Visualizing Lagos as 'Mini Nigeria', the Police Chief analysed that security of Lagos State tend to be used as yardstick for measuring that of the entire country, hence Lagos must be kept secured and comparatively crime free .
The Police Boss, who promised to discharge his official duties beyond his supervisory role as the AIG, warned police officers under his command to desist from Extra – Judicial killings, abuse of power and flagrant violations of Human rights, while also assuring the public that he will run an open door policy ,even as he has keyed into the policies of the Inspector General.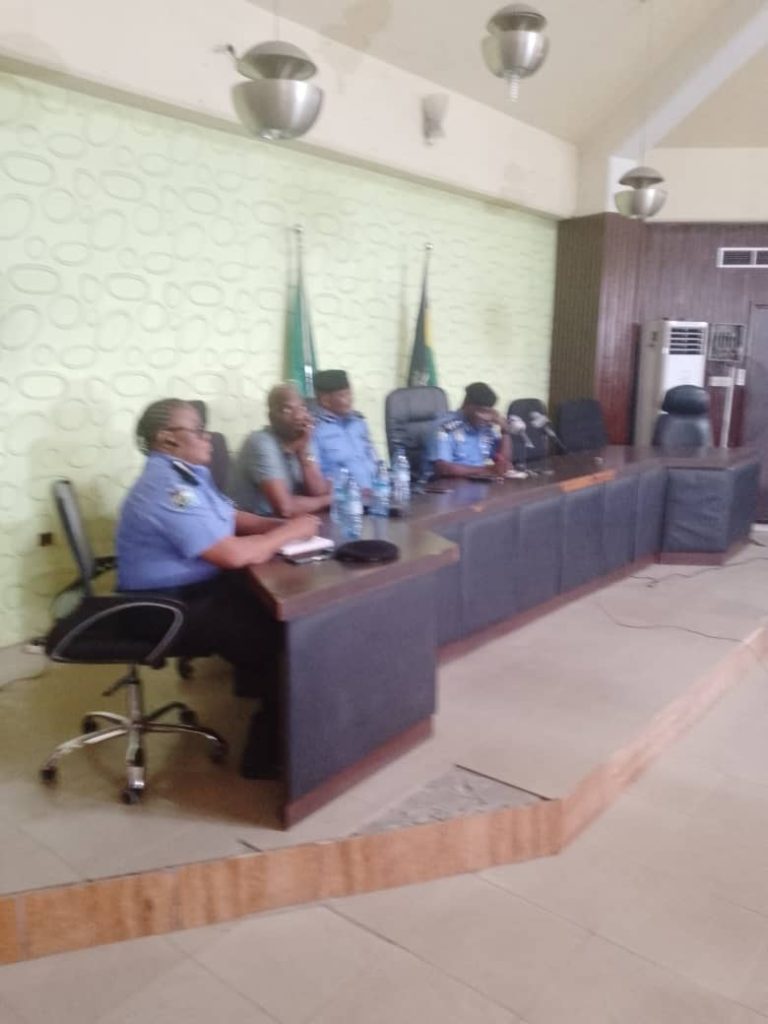 He said: "As you are aware, I was deployed to this Command a few months back as the AIG to oversee the wellbeing/affairs of Lagos and Ogun State commands. My job here is mainly supervisory but as an operational officer that all of you know I would do more than supervision which I have since started. For example, patrolling especially at night and supervision of officers and men to ensure that Lagos and Ogun States are relatively calm. The issue of cultism in these states has been so disturbing even though there has been massive arrest recently. But I want both CPs to put in more efforts to reduce the menace to the barest minimum."
While expressing his respect, commendations and admiration for his boss, he said that the appointment of Mr. Kayode Egbetokun was not only a blessing to the police force alone but to the nation at large.
Continued He: "At this juncture, I wish to sound it loud and clear that the appointment of our current IGP, Kayode Egbetokun is blessing to the Nigeria Police Force and the nation at large. He is an amazing mathematical and quintessential officer with unrivalled quest that is poised to reposition the Nigeria Police Force with his laudable mission and vision. His community policing model which is about policing with human face and respect for fundamental human rights and above all, his spirit of crime fighting like a lion are what we will all embrace and champion. He has started well on a right footing by collaborating with the chairman of the Police Service Commission Dr. Solomon Arase, a former IGP with a view to accelerating promotion of deserving officers and men to put in their best in crime fighting and keeping the nation peaceful is commendable."
During the robust interactive section with the Crime Reporters ,AIG Ali, expressed his appreciation to his decades long Media friends he knew as he ascended the police rank ladder over 20 years ago.
He solicited the cooperation of members of the public in the community policing drive by providing critical information that would help the police and other security agencies in dealing with crime and criminality.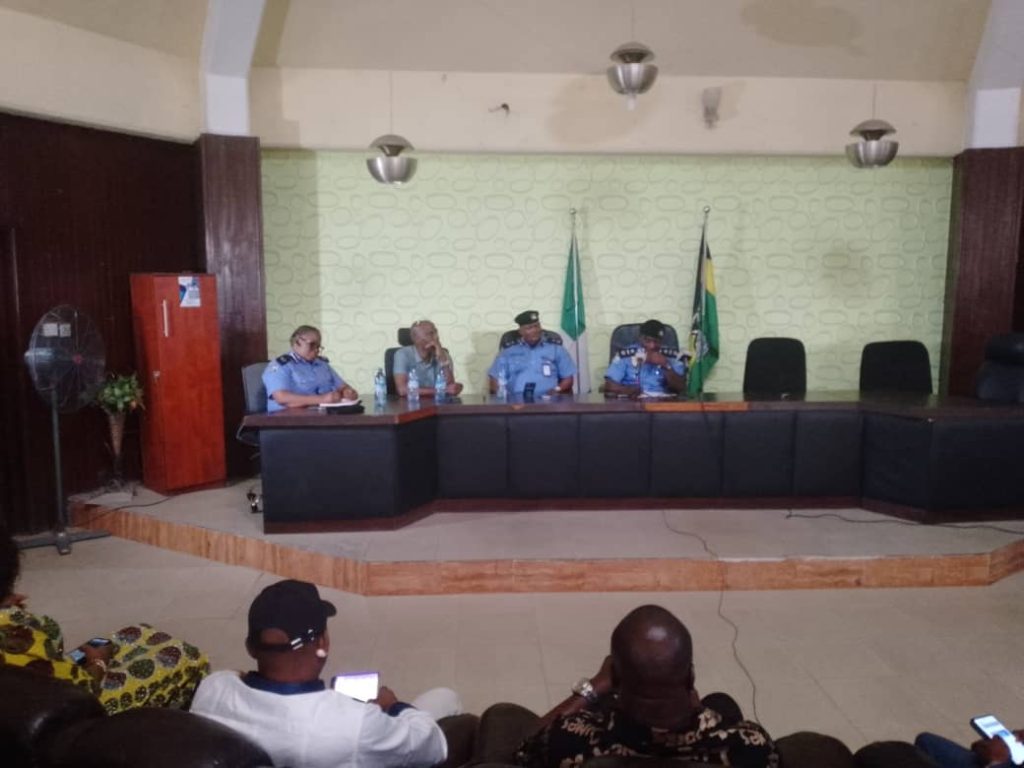 Share this Post