Distressed Customer Expresses Gratitude To Polaris Bank For Safeguarding His Account , After Initial False Alert Of Unlawful Withdrawal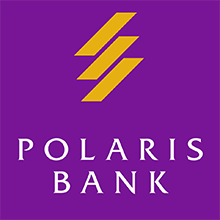 Share this Post
A Polaris Bank customer named Mr. Anthony Olasele took to his Twitter account to express his appreciation for the Bank's efforts in safeguarding his account.

Mr. Olasele, who goes by the Twitter handle @avogroovy, had previously posted a thread on May 16, alleging that Polaris Bank was attempting to unlawfully withdraw millions from his account.
In his tweet, he called upon the Bank to present a court order from Abuja, stating that he was deceased and requesting a freeze (PND) on his account until he could provide proof of being alive or lift the account's inactive status.
This tweet stirred up a significant response on social media, with many individuals questioning the Bank's integrity in the comments section of the thread.
However, according to our social media tracker, the issue has now been resolved.
Anthony took to Twitter once again to express his gratitude to Polaris Bank, stating, "I am pleased to announce that the PND placed on my @PolarisBankLtd account has been lifted, and the matter has been resolved amicably. I now have full access to my funds."
"Kudos to the @PolarisBankLtd team that worked assiduously on resolving this matter especially the Customer Care & Legal team that handled communication professionally and with urgency – you guys are champs and a shining light within your organization."
He confirmed that the matter has been transferred to the police for a thorough investigation, stating, "The issue is now in the hands of @PoliceNG, and as far as I know, a suspect has already been arrested."
In response to Anthony's tweet, Polaris Bank addressed the situation through their official Twitter account @PolarisBankLtd expressing gratitude to @avogroovy for his kind words and emphasized their commitment to protecting their customers' rights.
The bank stated that their actions were solely focused on ensuring the security of customers' funds, which is their top priority as a reputable financial institution.
They also mentioned that despite facing uninformed criticism from the media, they consistently go above and beyond to safeguard their customers from any potential fraudulent activities.
The recent incident is one of many instances where people turn to social media to swiftly raise complaints and seek resolution within the service industry.
Commercial banks in Nigeria have round-the-clock call centers to address customer grievances and ensure that complaints are resolved amicably.
Although resorting to social media to voice complaints may offer customers instant relief, it is crucial to be cautious and refrain from hastily expressing anger.
Making unfounded accusations can tarnish the reputation of brands and unintentionally harm the complaining customer's personal image.
Share this Post