DUBIOUS LOAN AGENTS : Lagos Victim Label EAGLE CASH online loan app As Most Fraudulent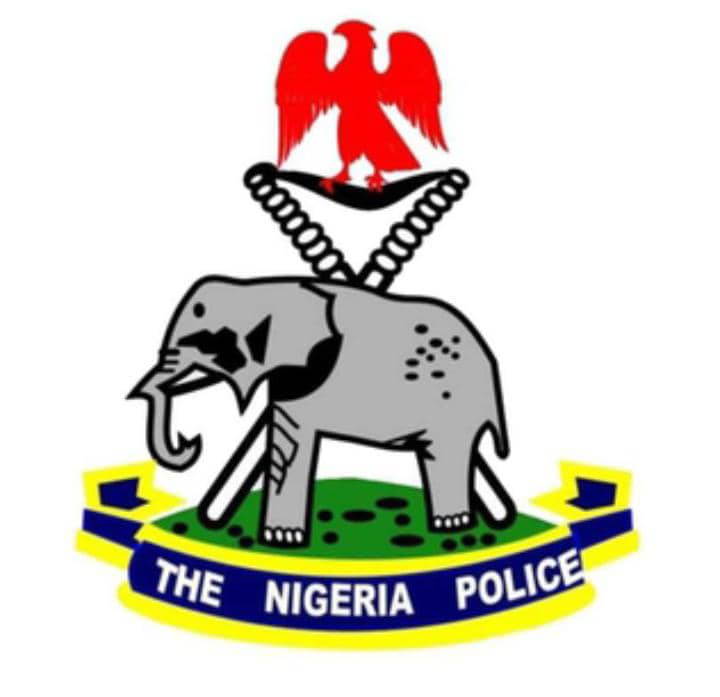 Share this Post
A Lagos State based Victim of dubious Online loan app, identified as Olumide, has labeled Eagle Cash Online loan app  as a most fraudulent loan app in Nigeria parading dubious Nigerian agents to actualize its aim.

Olumide , who said he was recently defrauded described how  he had downloaded the Eaglecash online loan app and borrowed N20,000.00 (Twenty thousand naira only) to repay N25,700 in 7 days.
According to him," a day to the expiration of the loan, an unknown agent of the company chatted him up on his WhatsApp line that his loan with Eaglecash would expire the next day; advising him that if he could pay that day, he would increase his borrowing capacity to N100,000.00 (One Hundred thousand naira) to be repaid in two installment.
Olumide said that he was excited and told the agent that he was interested since he needed the money desperately.
He said, "Rather than pay to the App's account the agent sent a personal account which bore Chilaka (other names unkown) with an account number domiciled in Sterling Bank. I tried to pay the money into the account but it wasn't going so I called him to let him know and he sent another account with Opay bearing Quadiri Adigun Olatunji Muhammadu which I paid the money into including the N10,000.00 demanded to facilitate the N100.000.00 loan. After the payment,  I sent evidence to him including the screenshot of the payment and he said he had received it and said in the next 15 minutes, I should go to the app and apply for my N100,000.00 loan. But I waited for 1 hour to do that but discovered that my loan was not even cleared let alone the increment to N100,000.00 loan. So I went back to chat him on the WhatsApp and he replied that I should wait till the next day because ther server was down. He apologised and  I said no problem.  My dear sounded real."
"The next day I went to my WhatsApp to check the line with which we were chatting only to discover that everything including the voice notes, my receipt of payment had deleted. I couldn't believe it. I went to my gallery and Debit alert section on my message, the payment evidence had been deleted. This was when it dawned on me that i had been defrauded.  I went to the app and found the 'contact us' section and Behold a number, I called to complain,  it didn't go. I also saw an email: eaglecashservice@outlook.com which I copied and quickly sent an email expressing my anger and disappointment,  up till date, there is no reply."
Continuing,  Olumide added, "Two days after, another agent chatted me on my WhatsApp that my loan was due yesterday and that I should pay today to increase my borrowing capacity and I told him experience two days earlier that I had actually paid but the agent who promised to increase my borrowing capacity to N100,000 defrauded me. He apologised and sounded genuine too. He told me that he was the manager being referred to adding that the money didn't get to him. To convince me, he went to app and printed my application and pasted it on my WhatsApp saying he was employed to oversee the activities of other employees on the app and promised to investigated and bring the agent that duped me to book. He then told me to forget about the loan that he was going to cancel it and asked if I was still interested in N100,000 loan, I told him yes and he camly told me that he had taken pity on me that instead of paying N10k, that I should just pay N5k and in less than 5 minutes, I could access my N100,000 loan. It sounded so real and I was excited that I  had met the Manager. He sent his account details and quickly I paid in the demanded N5k and forwarded evidence of payment which he acknowledged.  Five minutes later, I went to the app, the debt was still there so I couldn't borrow any money. I went to him and chatted that that the debt was still there and that I can't access the loan, he told me to hold on that he was working on it. It is the hold on that we are till now."
He further Stated that evidences of "all I am talking about is attached below: +234 904 545 8592 (this the number the Manager used in conversation with me.), 
Agent:Sir your loan was overdue yesterday please pay now to: 8945398850
Sterling bank
MFY Hollande
Olumide: Who is the person ?
Agent: Eagles Cash agent.
Olumide: My dear, this loan had been settled with one of your agents who claimed he could help me get a 100k loan if I pay 10k to the manager and I did but up till today, I haven't seen any loan. I wrote an email to your office complaining of this but up till now no response
Agent: When did you send the money to him ?
Olumide: See transaction and address I sent my anger to…👆🏾
Agent: I will upgrade your credit score and the credit score upgrading is the 10k you pay with I did not not get but all I can do for u now I will just make things easy
Olumide: Please do what you need do
Agent: Just make a payment of 5k and I will issue your 100k loan with zero interest for 30days that all I can help you with and the 5k is just for the upgrading your credit score
Agent: You can trust me and i will fish that guy out
Olumide: When will I get the loan and how can I now trust you too
Agent: Am the one who upgrade credit score and issues loan so I don't understand why he did not give you my own Opay account number
Olumide: Well no problem
Agent: Just make the payment of the 5k and go to your app and confirm the upgrading and get your loan now
Agent: I will be closing my 2:30 so if you are interested on this let work on it now
Agent: Are we in for this sir?prints his information on the App: More information
Bank Name
United Bank For Africa
Bank Account
1005174301
Home address
23,Adekunle Alamu Street Ajao Estate
Company name
Education
Post-graduate and above
Date of Birth
21-10-1984
Monthly salary
More than 150000
BVN
22239329475
Agent: Hope this all your information sir ?
Olumide: Yes you're correct
Agent: With your account number?
Agent: Ok so should we go ahead ?
Olumide: Yes, go and upgrade my loan and send your account details
Agent: Ok am doing that now 8086625100
Opay
Gafari
Make the pay now so we can go ahead sir
And send me a screenshot of it. Am waiting
Olumude: Done
Agent: Ok. Can you send me the screenshot
Olumide: screenshot sent 👆🏾
Agent: Ok. Can you go to the app now
Olumide: I have gone and its still saying I am indebted …
Agent: Hold on
Okumide: Am still holding o
Agent: Check it again
Olumide: I have just done that, it's the same… prints and sent app screenshot showing his indebtedness
: See 👆🏾
Olumide: You too have scammed me abi, no wahala. Una go know say you guys are dealing with somebody who will expose you."
A distraught Olumide had said that he was going to make official report to the police with a view to tracking the dubious agents and humiliate them.
Share this Post