Embrace Exclusive Opportunity To Own A Piece Of Paradise Where Sophistication Meets Tranquility In Oshogbo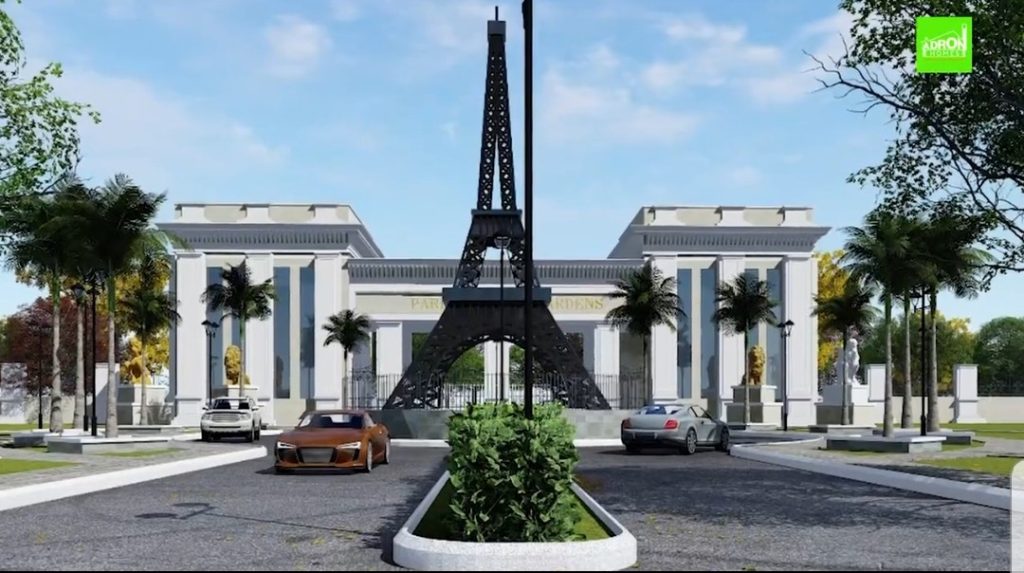 Share this Post
Indulge in the opulent surroundings and modern architectural aesthetics of Paris Park and Gardens.

Adron Homes Paris Park and Gardens in Oshogbo, the epitome of luxury living in Osun State, Nigeria!  Immerse yourself in the allure of this prestigious residential estate developed by Adron Homes and Properties.
Our thoughtfully designed houses, including detached bungalows and duplexes, exude elegance and comfort. Crafted with the finest materials and finished to impeccable standards, each home is a testament to quality and durability.
From 24-hour security ensuring your safety to well-paved roads and reliable utilities, we've taken care of every detail.
Plus, enjoy parks, playgrounds, and a community center where you can forge lasting connections and create unforgettable memories.
With meticulously planned layouts and a host of amenities, this is the perfect haven for those seeking an elevated lifestyle. Picture yourself strolling through lush green lawns, enjoying the serene atmosphere, and basking in the beauty of well-maintained gardens.
Experience the joy of owning a spacious, luxurious residence that reflects your taste and style.
But that's not all! At Paris Park and Gardens, you'll have access to an array of amenities designed to enhance your everyday living.
Don't miss this extraordinary opportunity to embrace a life of luxury at Adron Homes Paris Park and Gardens in Oshogbo. Take the first step towards your dream lifestyle today!
Share this Post