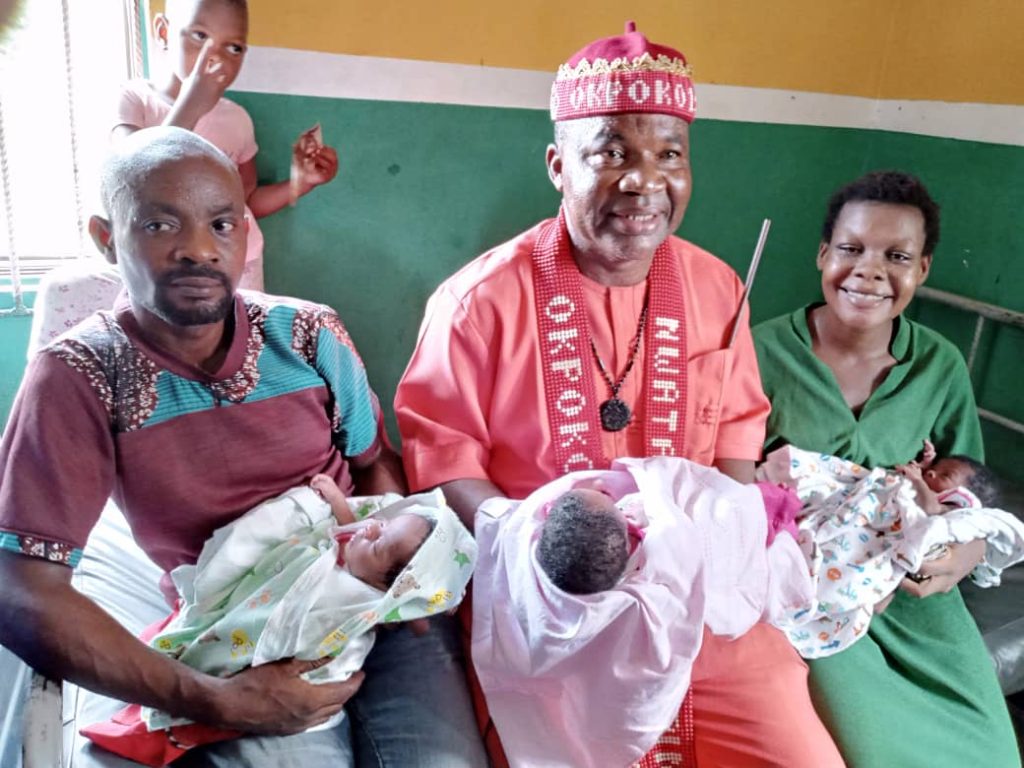 Share this Post
In an emotionally packed atmosphere filled with  his characteristic display of rare love and humanitarianism , Chairman, Council Of Igbo Speaking Ndieze in Lagos State, Eze Dr. Chika C Nwokedi , yesterday rushed down to Ijegamo area of Lagos  ,to rescue a stranded and distressed family.

The stranded woman, Mrs Favour Chima, who gave birth to triplets but was not allowed to leave the maternity after three weeks,over non payment of hospital bills.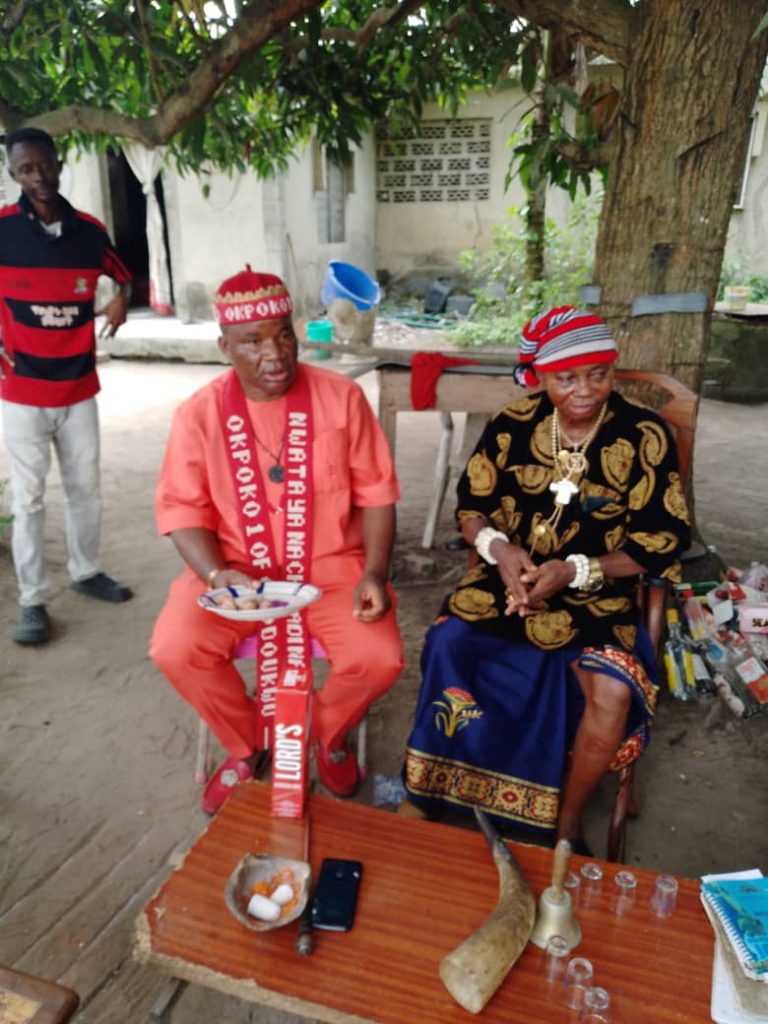 The Eze who was accompanied by a large entourage comprising of his cabinet members, Senior police officer , DC Chikezie Okezie,  Dignitaries and his Media crew, got to to the Success Land Clinic and Maternity Center, located at No. 8 Anuoluwapo street, off Rainbow bus stop, Ijagemo area of Lagos,Where he discussed with  Doctor Owoeye  and settled the outstanding bill of N250,000.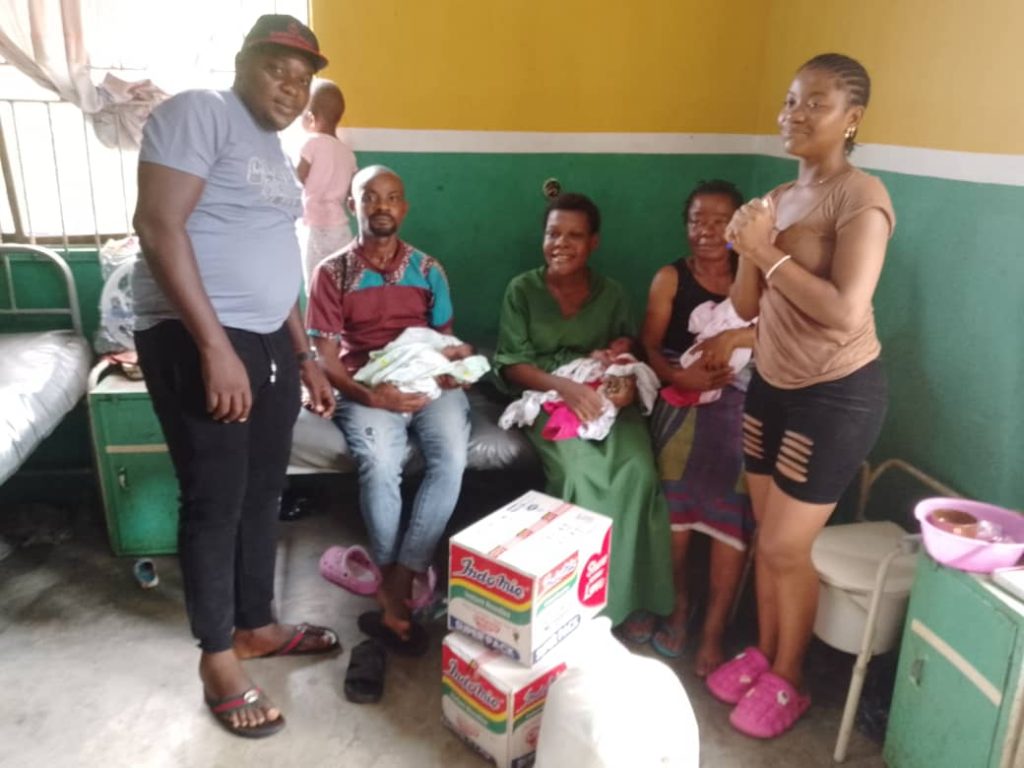 Eze Nwokedi who is the Eze Ndigbo in Ijegun and Ijadodo besides cash gift to the mother of the triplets, relations and nurses, also donated food items like indomie pastas, baby wears and toiletries, while promising to assist the Jobless father of the triplets, Mr. Chielobi Chima to get a job that will assist him take care of his children.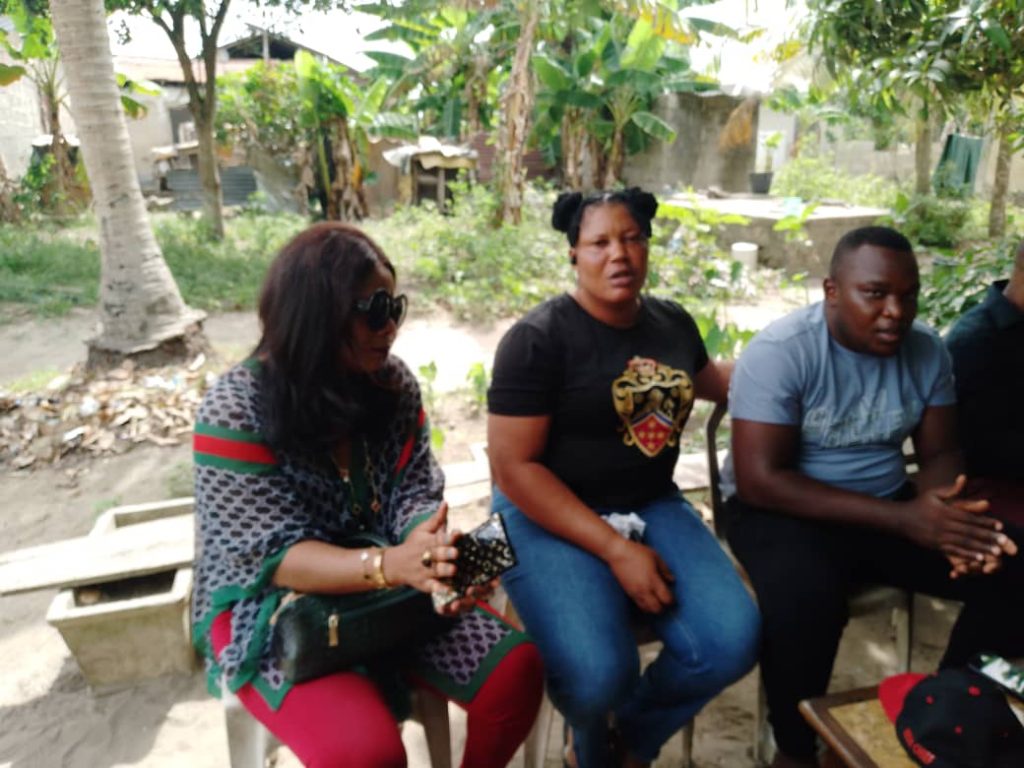 Speaking, Eze Nwokedi told the Doctor, members of his entourage and the crowd that thronged to the maternity, how the information concerning the plight of the mother of the triplets got to him through a WhatsApp group and concerned about her situation, he decided to intervene.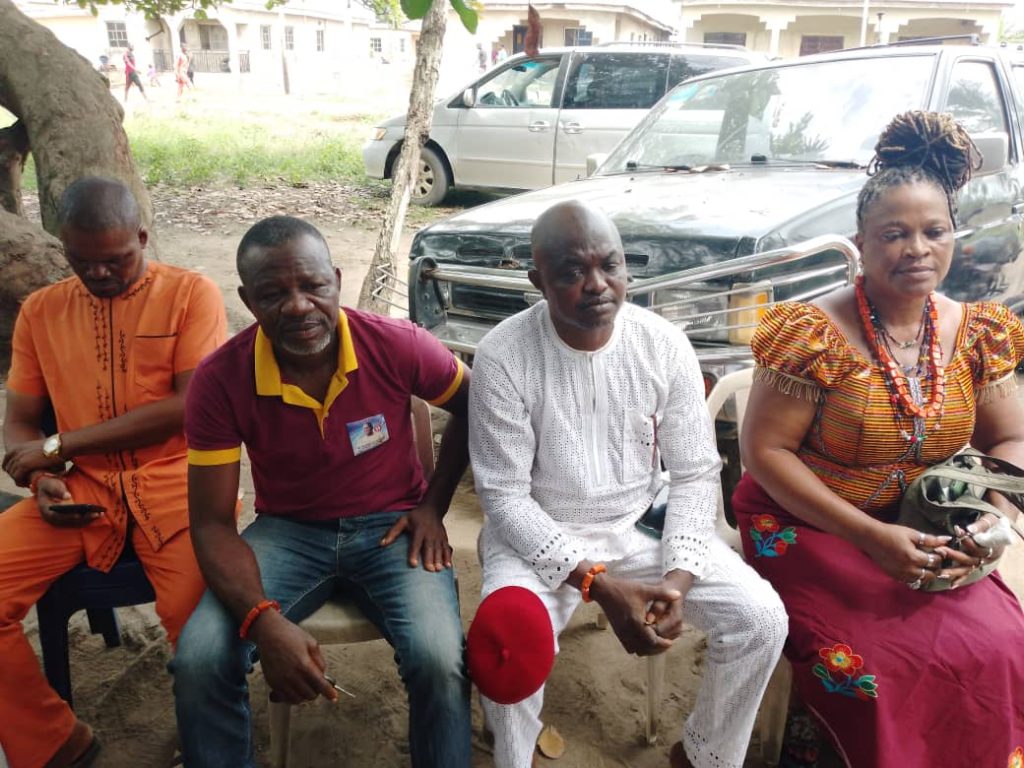 Doctor Owoeye, who explained the rigorous and life threatening caesarian operation process before the birth,  stated that the woman was stranded in the maternity due to none payment of hospital bills for over three weeks, he confessed that Eze Nwokedi's visit was a huge surprise,as no person has come to assist and rescue them.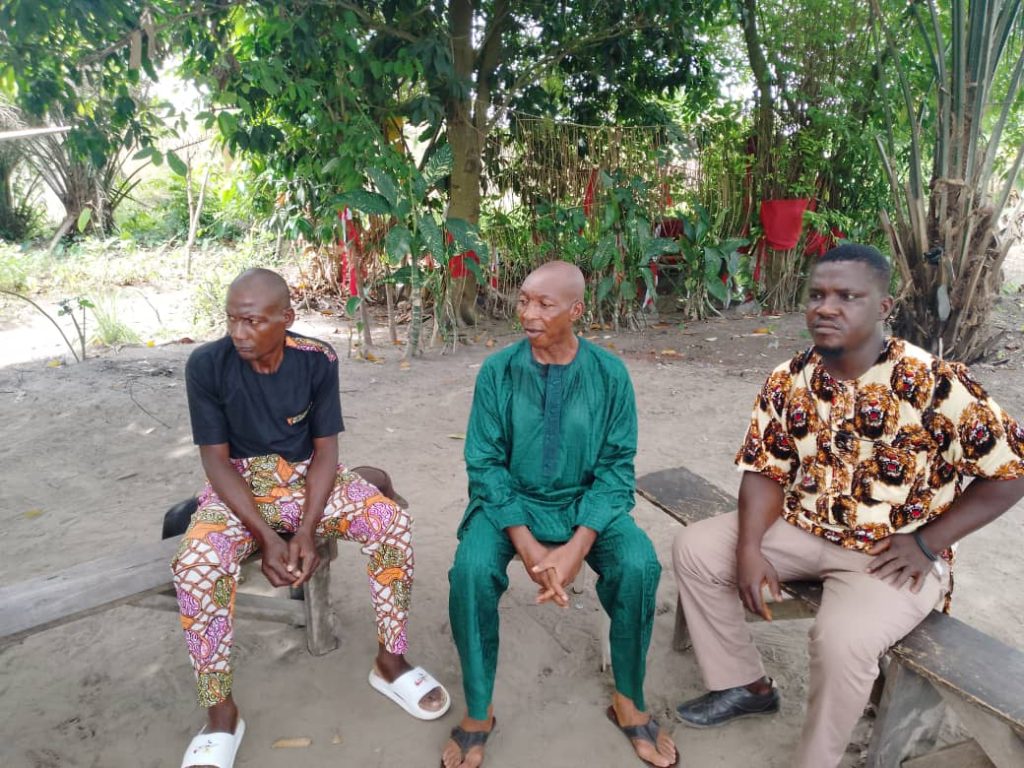 The highly elated husband, Mr. Chima and his wife expressed joy and gratitude to  Eze Nwokedi for his kind heartedness.praying that God will continue to bless him and replenish his pocket.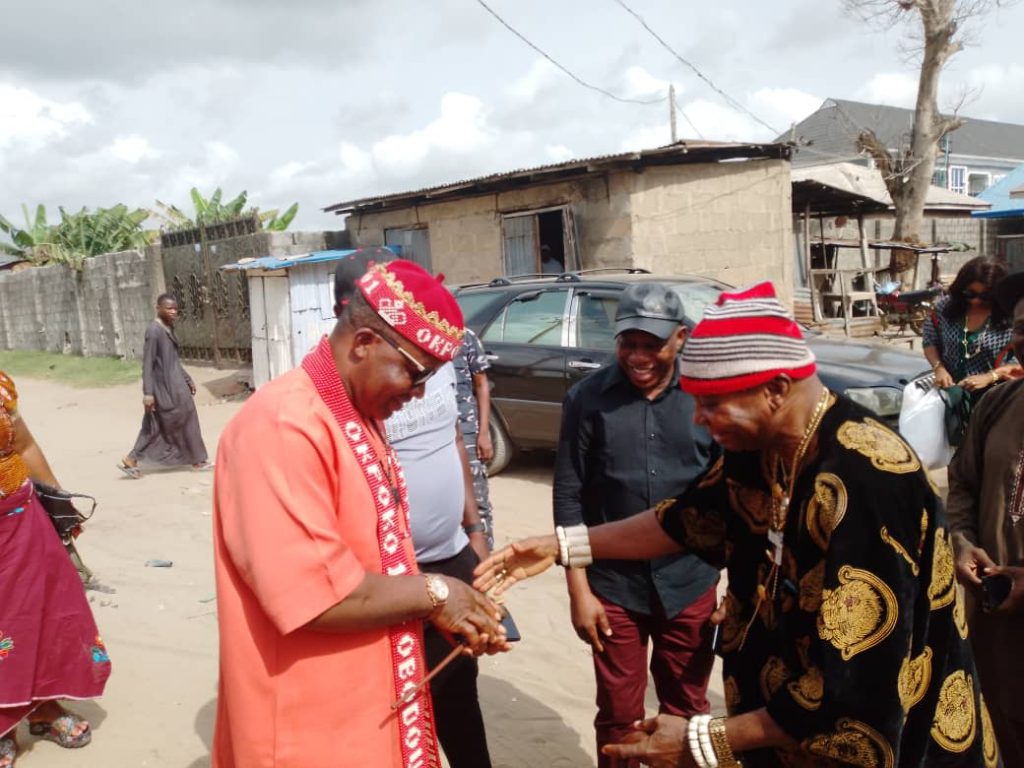 "My wife was referred to this hospital and because Iam jobless, I have not been able to pay the bills and we have been stranded here, nobody has come to assist us until your visit today.iam very grateful and may God reward you and bless you and your family."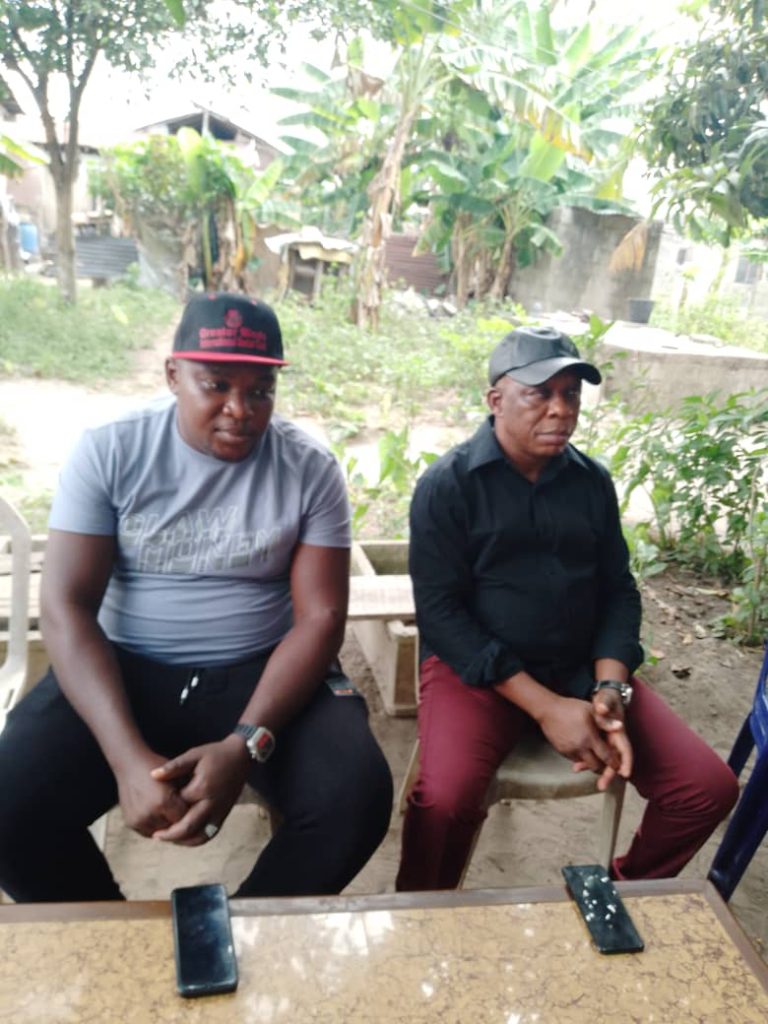 While praying and pouring libations for Eze Nwokedi, the Obi Igbo of Ijagemo , Dr. Anthony Ukachukwu, the Obi Udo of Ijagemo, expressed his profound happiness and high regards for the philanthropic and humanitarian gestures being exhibited for years by Eze Nwokedi.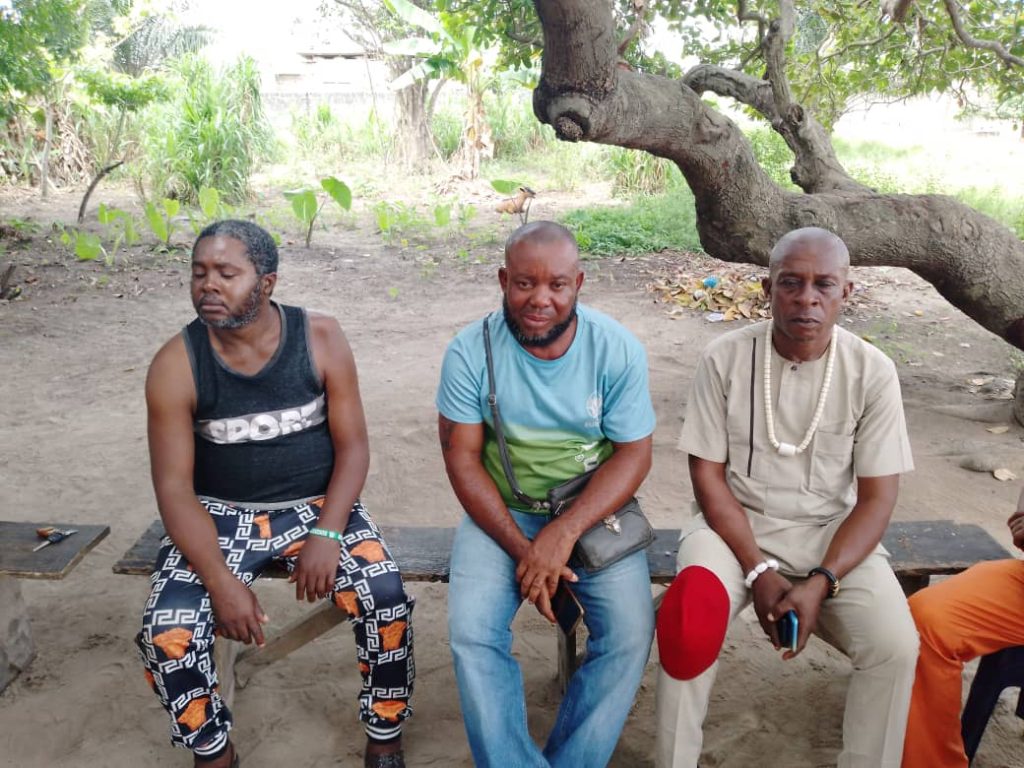 As his mark of respect, Obi Udo  Presented traditional gifts of colanuts, tubers of yams and pouring of libation for the blessings of God upon Eze Okpoko 1.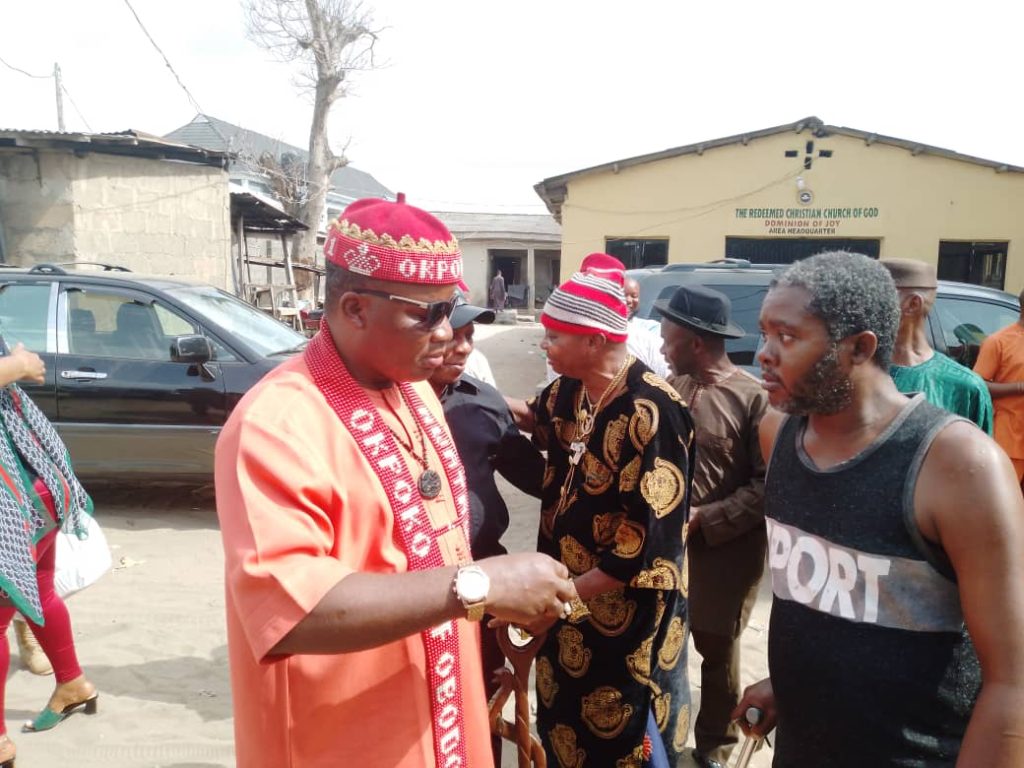 Thanking Eze Nwokedi, the Matron of the hospital , Mrs Francisca Obigbo , who said that she has been interceding on behalf of the mother of the triplets and facilitated the quest for public assistance in the social media, expressed her gratefulness to Eze Okpoko 1 , praying that God will bless him multiple folds.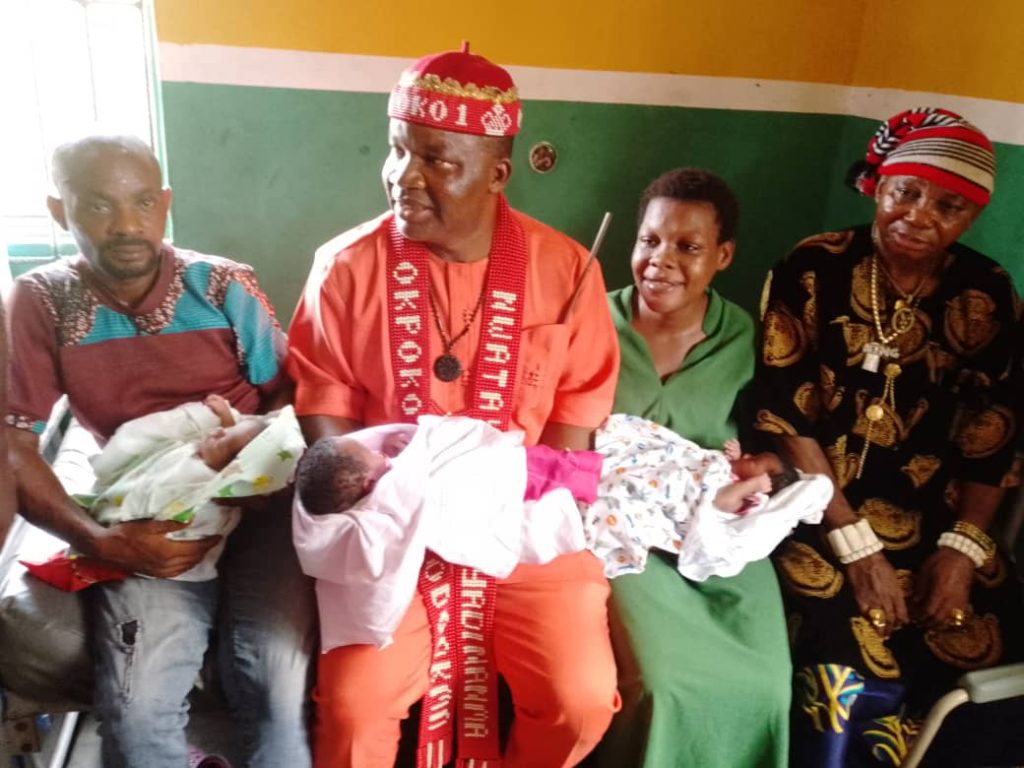 Chima's Mother in-law, Mrs Chinyere , Sister In-law ,Miss Chikamso , were all grateful to Okpoko 1 for his kind heartedness.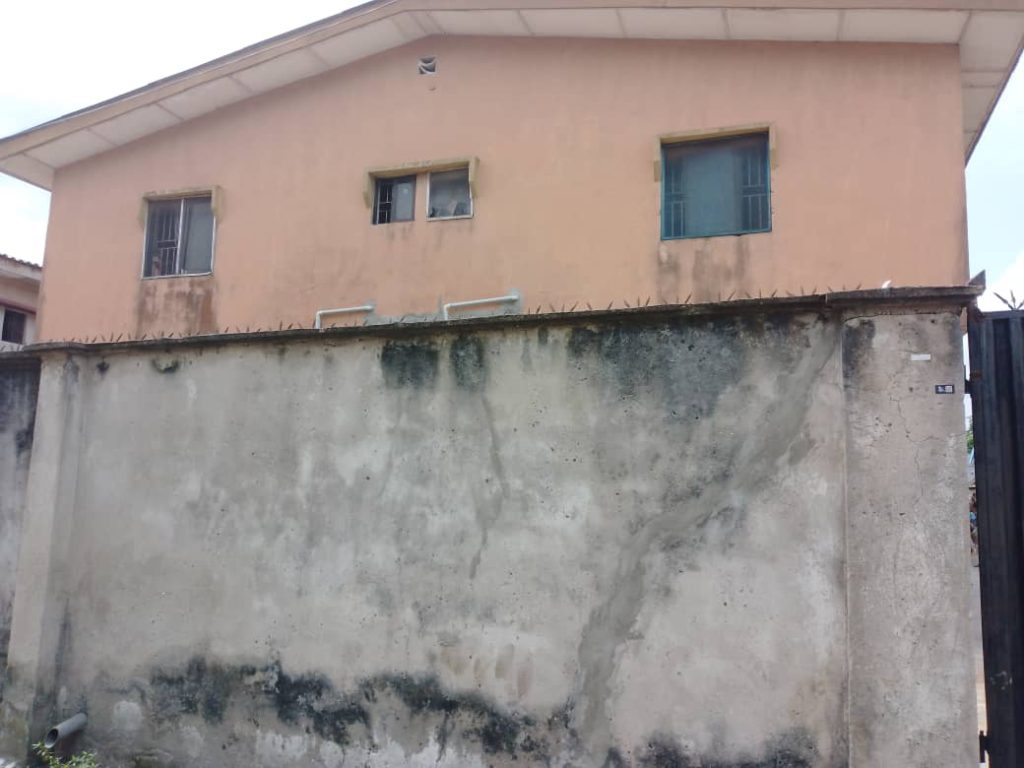 Share this Post