Chairman PSC  Assembles  Retired Officers' In His Maiden Consultative Forum For Better NPF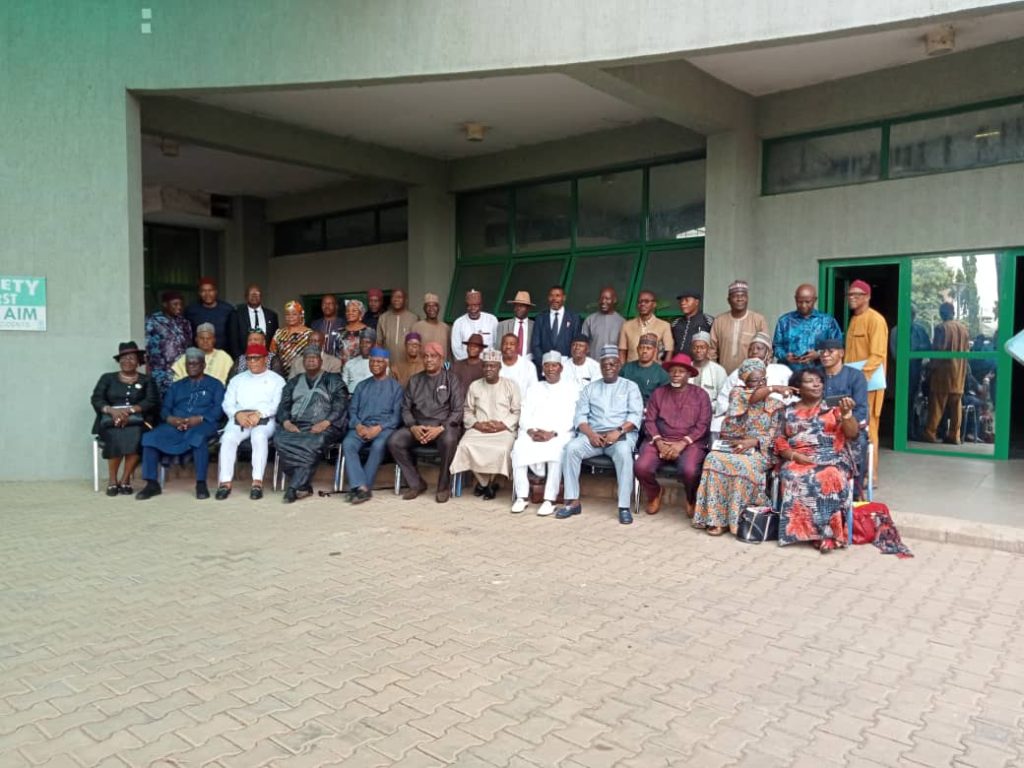 Share this Post
Chairman of the Police Service Commission (PSC), Dr. Solomon Arase on Wednesday convened the maiden meeting of Retired Officers Consultative Forum to interact, interrogate issues and challenges confronting the Nigeria Police Force.

The PSC Chairman said the Forum was expected to avail retired Officers the needed opportunities and Platform to give back to the Force and ensure " that the soco-political vagaries and contemporary societal complexities do not contain the Nigeria Police Force to a paper-tiger in the security architecture of Nigeria".According to Arase, .
" I deemed it necessary to form a community of retired Police Officers, named Retired Officers Consultative Forum, that will act as a think tank for the Force and PSC, through dispassionate interrogation of issues, generation of ideas and proffering solutions on issues of Security Sector Reforms".
The Forum, Arase noted "aims at providing a veritable platform to the retired Officers to critically examine contemporary issues and challenges affecting the NPF, and recommend pragmatic and actionable solutions and responses, for optimal functionality of the Force in delivering on its mandate".
He said the Forum would provide the opportunity to leverage on" our experiential knowledge, and advise the PSC and NPF on policies and measures that will not only ensure a harmonious working relationship between the two institutions, but also reposition the NPF for greater efficiency and effectiveness in restoring it's primacy in internal security in Nigeria.
Dr. Arase said the Forum will further serve as a platform for eliciting interests for possible recruitment of members who are interested in participating as resource persons in the training programmes of the Commission, for both members of the two institutions; as well as serving as a recruitment platform for recommendation of qualified and competent retired Officers for consideration for different appointments.
The Chairman told the members that the responsibility of rescuing and respositioning the NPF is a collective task that demands the participation and involvement of "our noble senior citizens, adding that the future of the Nigeria Police is threatened with the ever-changing soco-political dynamics of our country coupled with the exponential depletion of our experienced officers and specialists through retirement.
The PSC boss invited the senior citizens to join him " in this tortuous but great journey of commitment, sacrifice and love for the Nigeria Police Force by getting actively involved in this forum".
The National President of the Retired police Officers Association of Nigeria, Elder Steven A. Aiyewumi, Assistant Inspector General of Police (AIG rtd), in his message at the inaugural meeting said it was obvious that the Nigeria Police Force was facing myriads of challenges and that it will take the combined efforts of both retired Officers and the Force leadership to identify these problems and proffer solutions to them .
Share this Post