Festus Uchenna Led G50 Is the Best Thing That Has Happened To Igbo Unity In Lagos, Says ISTDAL President General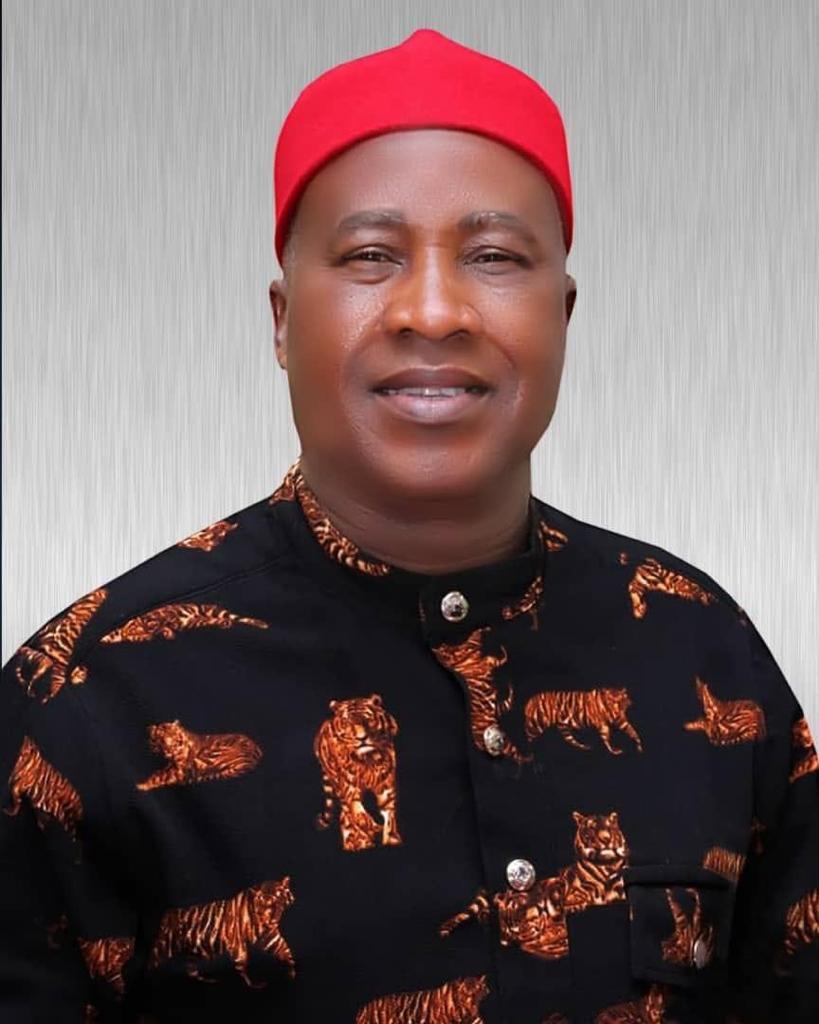 Share this Post
The hitherto absence of a common front and one united voice for Igbos in Lagos state, which is said to have defied every known remedies in the past, appears to have succumbed to the wits and diplomatic overtures unleashed by Dr. Festus Uchenna led G50 group.

It is in support, encouragement and appreciation of the early gains and achievements of this new organization ,  especially in the area of Igbo solid amity and brotherhood in Lagos, said to have been orchestrated by the new G50 group initiated and led by Dr. Uchenna,  that the President General of Imo State Town Development Association Lagos, ISTDAL, Chief Chris Ekeocha , bares his mind to our correspondent. 
ISTDAL Boss in a chat with News Planet International yesterday, maintained that the much needed peaceful coexistence, unity, tranperence amongst brothers, recognition and regard for Igbo residents by the host, which have eluded them for decades, was what Dr. Uchenna has achieved for the Igbos in Lagos within few months of the birth of the G50 group. 
Chief Ekeocha , who made case on why every Igbo residents and groups in Lagos state should form an alliance with Dr. Uchenna led G50, said he saw the need to make the clarion call , following suspected but unauthenticated moves by some political saboteurs to derail ongoing process by the Imo State born peace maker, unifyer and Ambassador,  geared towards  uniting Igbo leaders, groups and residents in Lagos.
According to Chief Ekeocha,   " Never in the history of Ndigbo, has there been such sincere, genuine and transparent coming together of Igbo groups, leaders and residents on a  common cause, especially as it concerns our relationship with our host."                                             
Continued He : "Indeed, it is not that the  governor has not been very good and supportive to Ndigbo all these while, but the dividends of such relationship  regularly released for us  never reached all of us."
"The past opportunities to empower many Ndigbo in Lagos State, were lost to selfishness and myopic representation from the era of AD till APC. That is why Ndigbo in Lagos state owe our gratitude to Dr. Uchenna and his selfless and patriotic group that took off all the way from Abuja to liberate us and grant us direct and transparent access to the dividends of democracy in Lagos State like all other dominant ethnic groups ", Chief Ekeocha Concluded.
It would Recalled that in like manner as Chief Ekeocha, the distinguished former president of Ohanaeze Ndigbo Lagos State Chapter, Barrister Fabian Onwughalu, had also in a well applauded write up praised the efforts of Dr. Uchenna when he Stated thus : 
" The team from Abuja led by Dr. Festus Uchenna who is a personal friend of the governor came to the rescue of Ndigbo in Lagos State to settle all the leadership brouhaha, engender lasting peace and link Ndigbo directly to the governor of Lagos State. It is in appreciation of the feat that majority of the leaders who came under one umbrella for the first time resolved to request their followers to work for the Re-election of the governor under G50.
He also said : "I believe and my belief has been germaine that G50 will not labour in vain, but will go a step further to negotiate power and visible dividends of democracy with the executive governor at the right time.
On what Ndigbo should do, the former president said: "It therefore behoves on us to excise patience and wait for the Chairman to negotiate on our behalf and then directly link us to the system to be able to solve the myriad of problems bedeviling Ndigbo in Lagos State. He assured us that his business here is to bring Ndigbo back to the mainstream, and retreat back to his business in Abuja thereafter.
While stating his desire,   he said: "MY PRAYER IS THAT ALL OF US SHOULD SUPPORT THIS LAUDABLE INITIATIVE AND REFRAIN FROM SUPPORTING THE TWO HITHERTO WARING LEADERS WHO RECENTLY UNITED FOR A COMMON PURPOSE OF TAKING US BACK TO EGYPT, AND REQUESTED THE GOVERNOR TO JETTISON G50 AND CONTINUE PATRONIZING THEM, BUT WERE SHAMEFULLY DISMISSED", the reverred Lawyer concluded.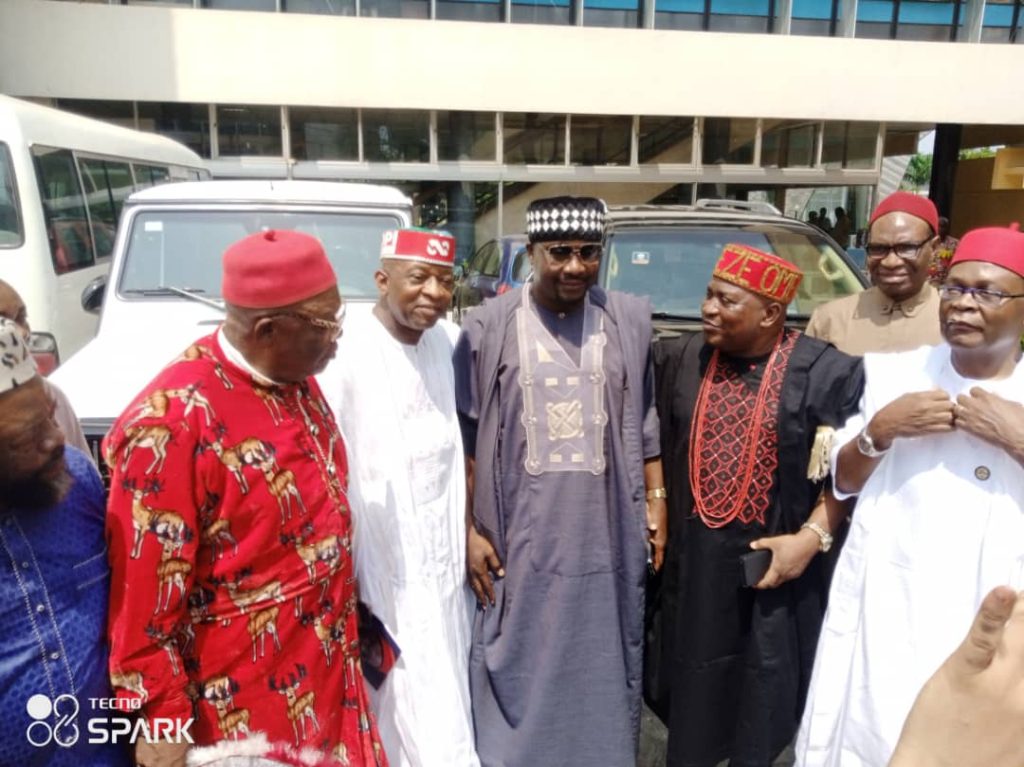 Share this Post