Igbos, Peter Obi supporters Threatened, Barred From Voting At Lagos polling booths,As INEC Officials By-Pass BVAS, Alter Results In Favour Of  APC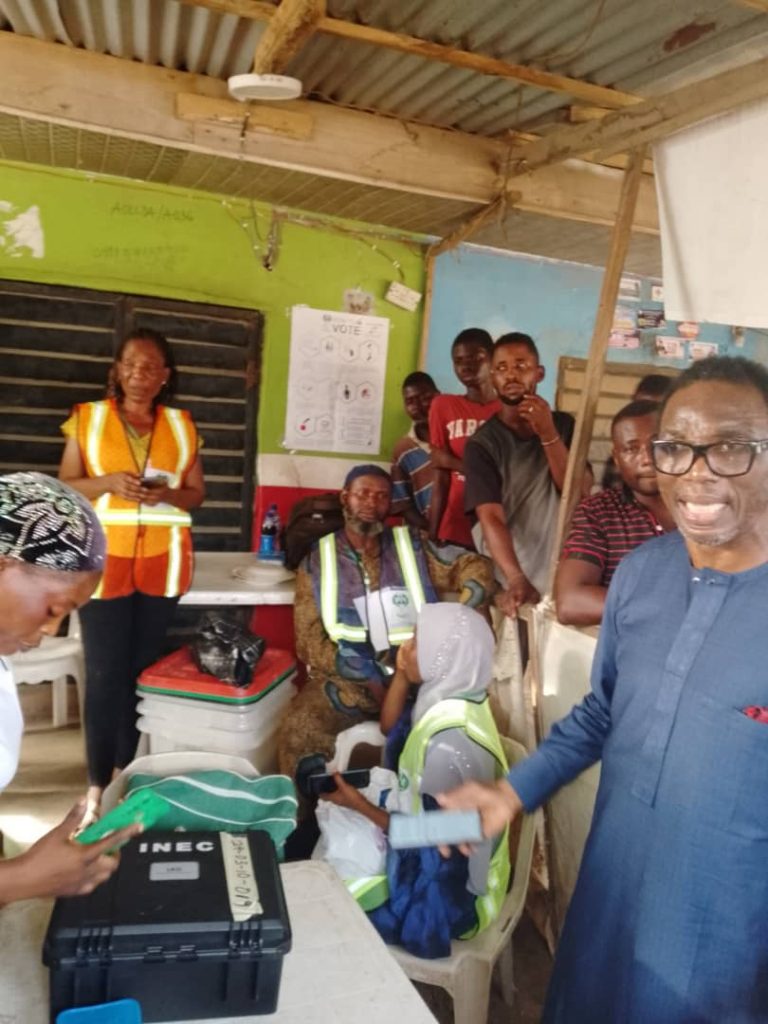 Share this Post
Numerous Igbo voters were deliberately and systematically disenfranchised yesterday, February 25, 2023, even as Supporters of the presidential candidate of Labour Party, Mr Peter Obi, and candidates of other parties, were issued life threats in Lagos by suspected agents of Asiwaju Bola Ahmed Tinubu of the All Progressives Congress, APC.

In some areas, INEC Officials did not show up, in other locations they came very late, while in location like polling booths 006, 007, 008, 009, directly opposite Ojo Military cantonment, APC Agent was seen before INEC Officials directing voters where they must vote and in obvious compromise, the Labour Party Agent didn't protest.
At some parts of Igando, Ojo, Era, Iba, Ishashi, Prime Mart, Opposite Ojo Military cantonment, LASU , Surulere, Iyana Ipaja and Alimosho LGA areas, the story was the same as Journalists monitoring the election process witnessed the ugly anti electoral laws trend.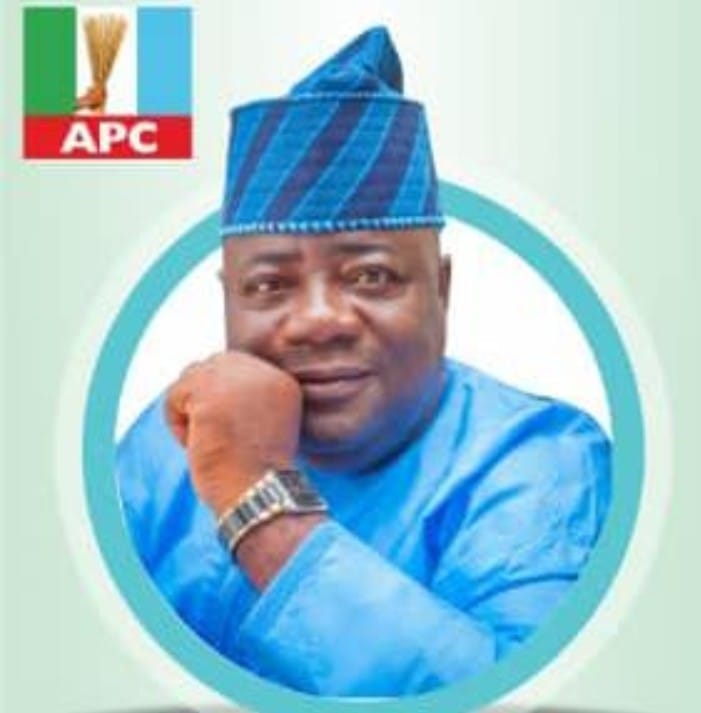 For instance at Oduso Compound polling unit, which is the polling unit of APC Chieftain and House of Representatives candidate, Chief Mayor Ganiyu Ayuba K.K , Suspected APC thugs pulled down canopy and scattered chairs while chanting " Igbos can't vote here, go back to Igbo land, this is Asiwaju and APC region , you can't vote here ".
The disturbance attracted soldiers posted at Akesan bus stop, along LASU – Iba Express Way, who stormed the polling unit and temporarily calmed down the situation.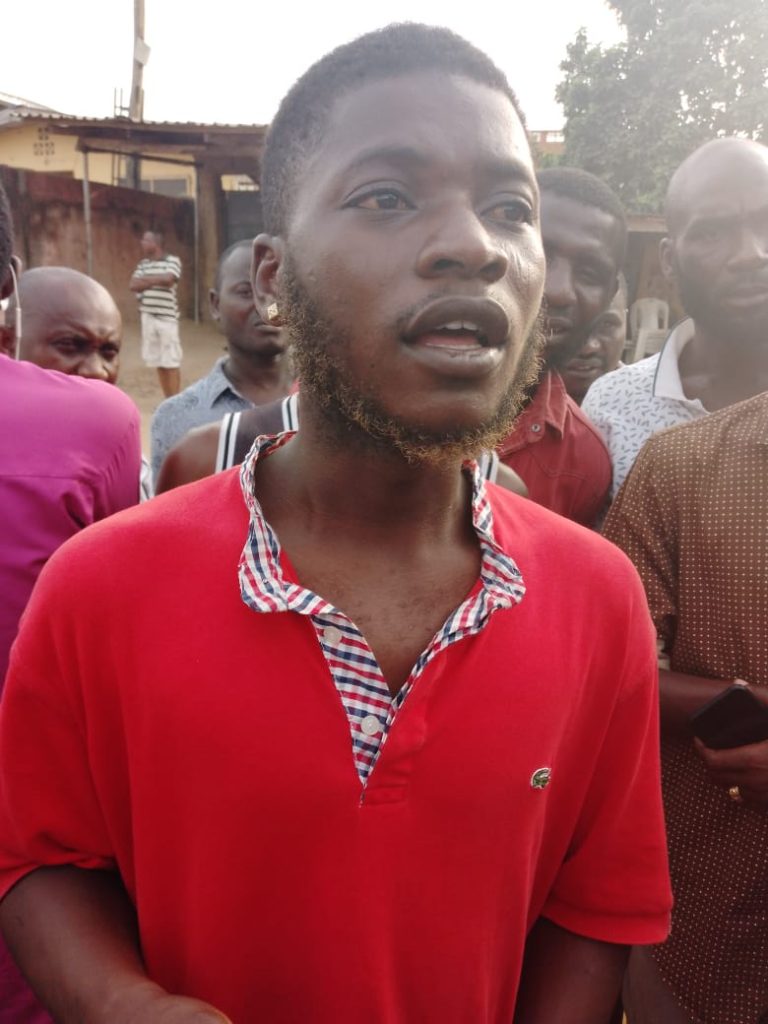 While the soldiers were compelling voters to line up, A man identified as Oba of Akesan came to the booth and after brief discussion with the soldiers, they left the scene and suddenly hell was let loss,as Igbos , Peter obi supporters and voters loyal to other political parties were chased away.
Speaking, one of the disenfranchised voter , Mr. Anthony Kleham , who said he reported the incident on  live program on Wazobia radio station, said thus:  "INEC Officials came around 9.30 am and after putting things together, accreditation started but they refused Igbos and other ethnic tribes other than Yoruba people to cast their votes.when soldiers came, everything calmed down, the soldiers differentiated me and women on different lines and when the king of Akesan came and discussed with the soldiers, the soldiers left, immediately the. APC  thugs chased Igbos and non Yoruba people  away, removed the canopy and shut down the unit at 2.10 pm" 
Most pooling booths in Ojo, especially along ishashi , Market bus stop, Cele -Nizer, Ijanikin areas didn't receive voting materials, just as at Era pooling booths number 003, elections were not held, as INEC Officials did not show up as at 4pm .
At LASU polling booths, Igbos were locked out,refused entrance into the university and denied voting rights, while there was pockets of fighting and crisis around Iyana Shasi , few metres away from the police division.while at Afro Media area, thugs were said to have invaded the polling unit and disrupted the voting process as policemen from Okoko division stopped the voting and left with the materials and INEC Officials without counting.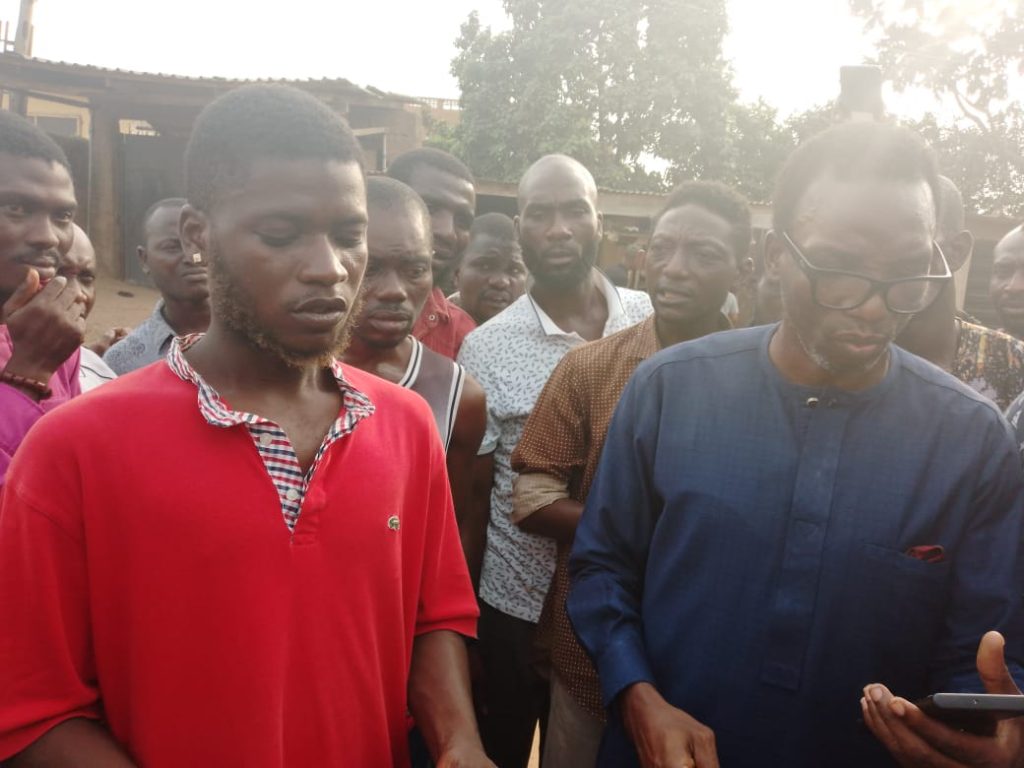 Directly opposite Otowori LCDA, just besides Oba Ijanikin Palace, the Chairman of the local government and APC Chieftain, Chief Asafa Musbau, who is said to be the son of the Oba , took charge of the election process, directing and controlling even INEC Officials, despite the presence of stationed Police patrol .He was seen moving suspected thugs in and out of the palace, Local Government headquarters to the voting arena. There, supporters of the opposition parties to APC were scared away by the Chairman and his suspected thugs, observed moving up and down around the polling units unchecked by security Agencies posted there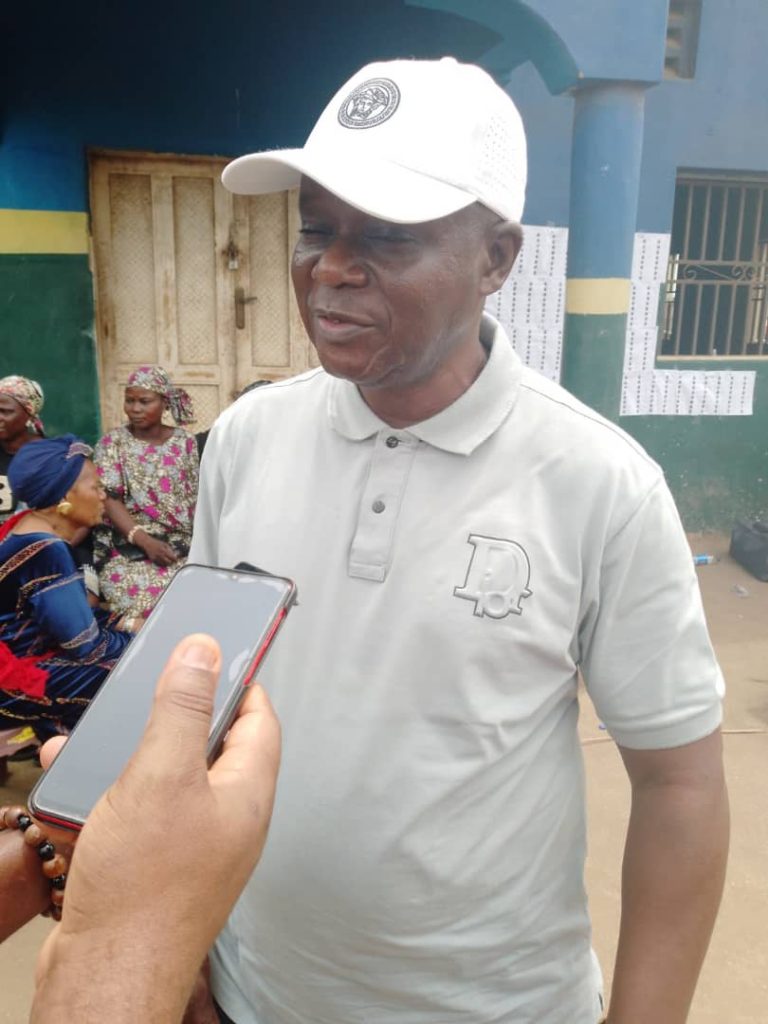 Despite heavy presence of police,DSS Operatives stationed in front of Iba local government headquarters, Non APC supporters were not allowed to vote in all the polling booths located directly in front of the palace of the new Oba of iba.
There was a stampede after Iyana Ipaja, area said to be PDP Senatorial candidate,Deacon Segun Adewale, aka Aeroland's strongholds, where he raised the alarm of massive rigging allegedly perpetrated by APC .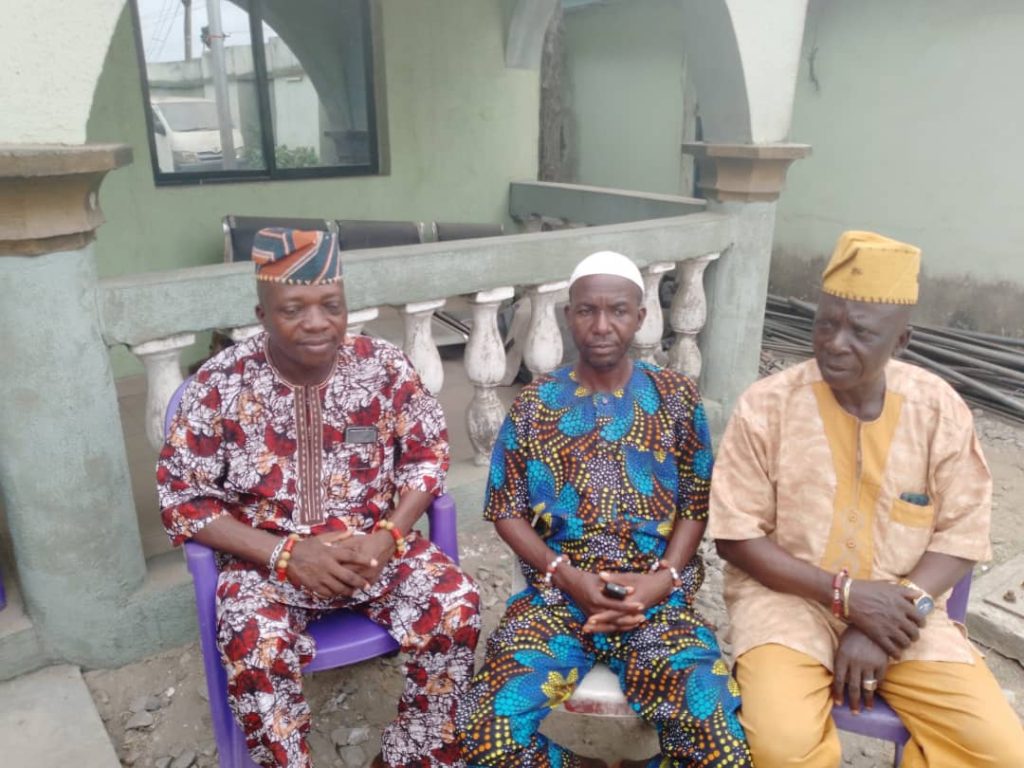 Adewale, the PDP Senatorial candidate told journalists monitoring the election process, how in all the pooling booths he won, and areas Labour party presidential candidate won, the figures were falsified, changed by APC in collusion with INEC Officials.
He alleged that INEC Officials manually recorded the results, refusing to upload the real results through the BVAS electronically , on the pretense that the machine were not functioning.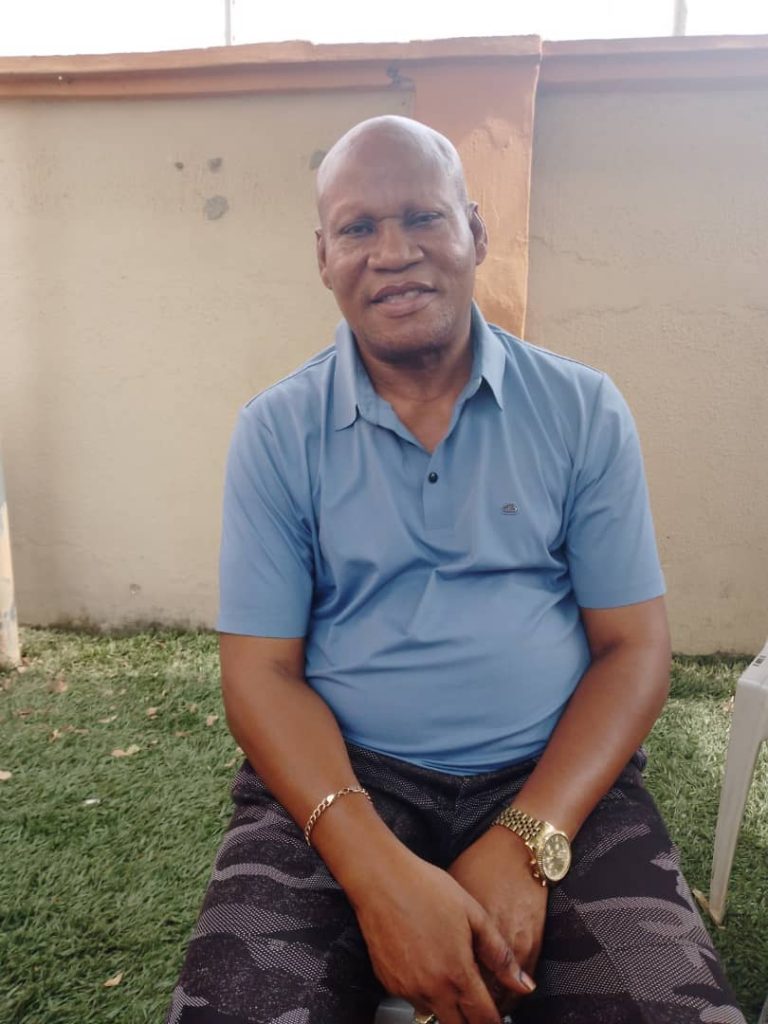 " I have for years battled them, spent billions of my personal money and each time I win, they steal my mandate. They have not done anything or development here, it's only election they have money for rigging. There is collusion between APC and INEC Officials to steal my victory. All areas I won , they refused to upload the results electronically on BVAS, they will now alter the figures and later upload it. INEC IT section deliberately switched off the system especially after uploading where APC presidential candidate won, even here at my booth peter obi won .I have been calling the INEC Rec and he has not taken my calls", Aeroland Lamented.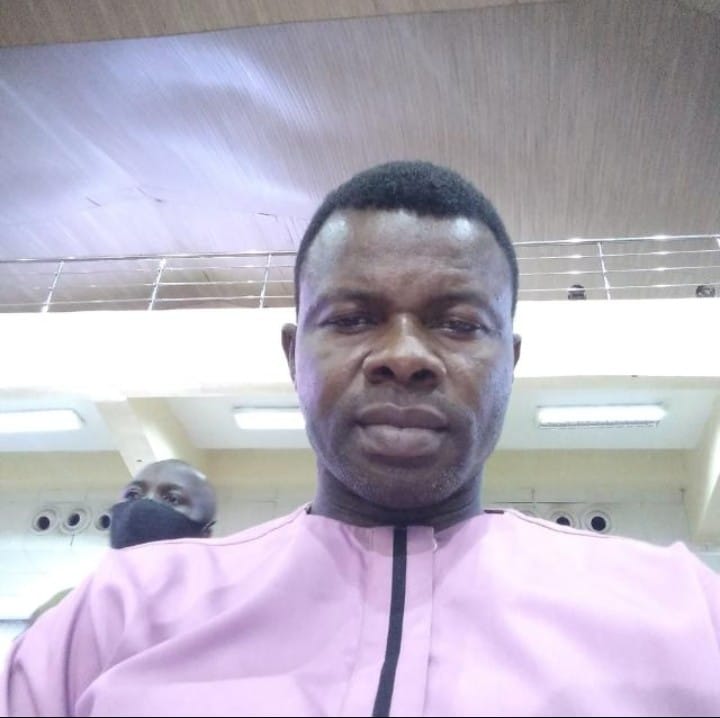 According to an Igbo Chieftain , Chief Edwin Umenze," INEC Officials colluded with APC to ensure that Officials did not arrive early to areas Igbos and Labour party presidential candidate supporters have strong holds, thugs now ensured Crisis and disruption takes place as they snatch and attempt running away with the ballot boxes, voting materials did not get to Labour Party strongholds, especially areas Igbos are residing.They deliberately manipulated the BVAS electronic results transmission to enable them doctor any figure they want for APC".
In Apapa, results from polling booths were said to be different from what was presented at the collation just as Labour party logo were missing from the voting sheets for the Senatorial, presidential and House of Representatives.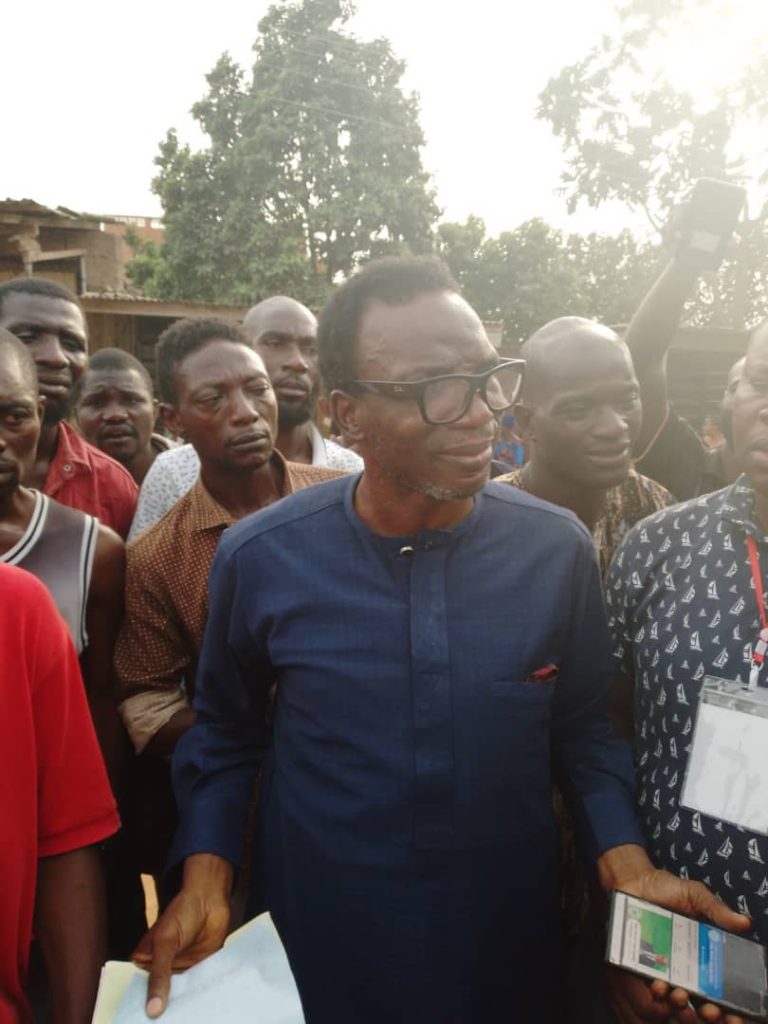 However a viral video yesterday afternoon shows a man wearing a white branded T-Shirt upon a pair of shorts at a polling booth reportedly located at Enitan Primary School, Aguda, Surulere, Lagos, boldly telling voters on queue that whoever wants to vote for any other party apart from APC, should go back home as Lagos belongs to APC and by extension, Tinubu.
"If you no fit vote for APC for here, go your house. Nobody force you. No come choke for here o. No come vote another party for here o. I go come look am (submitted ballot papers inside the boxes), you go enter wahala o. This territory wey you dey, na APC o!," the thug walked back untouched after issuing the threats in Pidgin, in the full glare of security agents and INEC officials.Meanwhile, in another video, people who were not ready to vote for Tinubu and other APC candidates in today's elections were locked out from their polling units at Iba Housing Estate in Lagos.
According to the narrator, she and many others who went to the unit as early as 7.30 am to check their names were refused entry because they did not accept to be forced to vote for other candidates who are not their choice.
The gate into the primary school where the polling unit is located was purportedly locked for non APC/Tinubu supporters.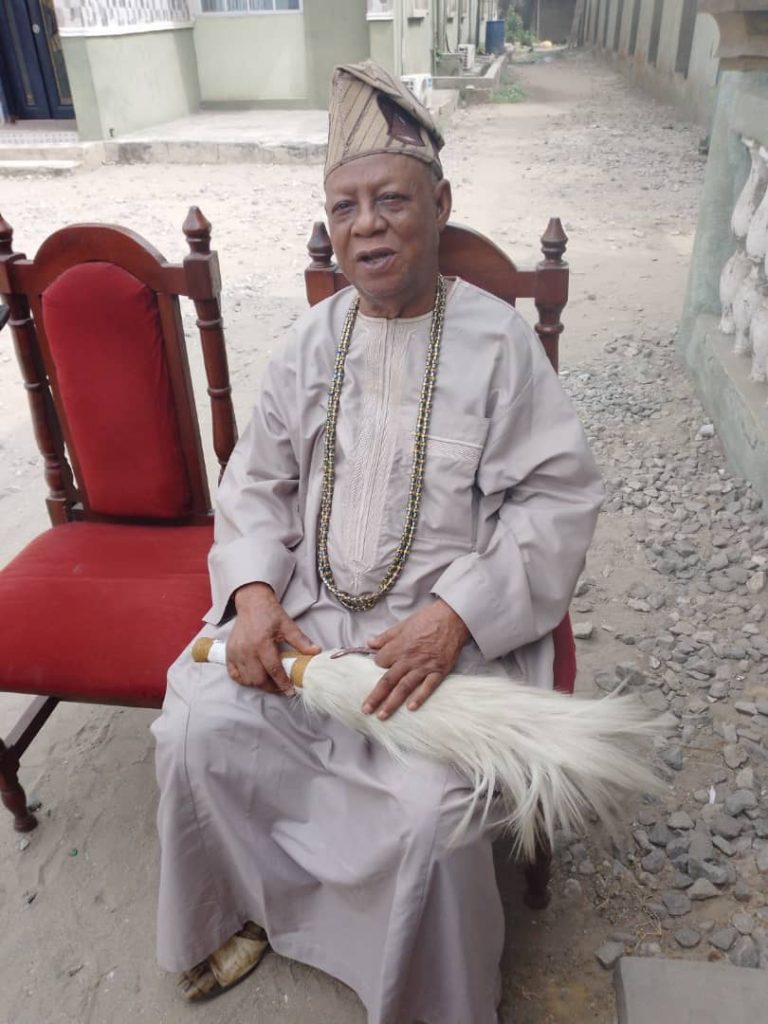 Share this Post