'Ignore Viral Fake Social Media New On Heritage Bank'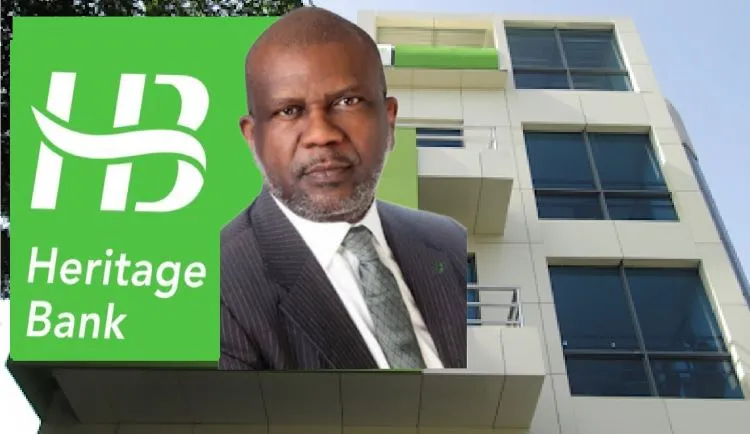 Share this Post
Leading financial giant, Heritage Bank has come out to deny reports in some sections of the media alleging that some humongous amount of money was diverted from the bank's account.

A number of media outlets have in the last few days reported that the Head of IT of the bank, Rilwan Dabiri, diverted a whopping N49 billion into separate accounts.
In the last couple of days, several online media platforms had reported thus:
"Upon Rilwan Dabiri's exit from Heritage Bank, he handed over the responsibilities of the IT department to his successor, Akin. However, it has come to light that Akin engaged in serious insider fraud.
Taking advantage of his sole access to the Finacle Financial Solution platform, which facilitates online fund transfers, he initiated unauthorized transfers of approximately N49 billion into six separate accounts across various commercial banks in Nigeria.
"The fraudulent activities were exposed during an internal audit prompted by George-Taylor.
It was revealed that Akin had operated these private accounts secretly, without the knowledge of the bank's management.
When confronted, Akin managed to disclose details of only one of the six accounts before disappearing and switching off his phones.
The bank's management is hesitant to involve the Economic and Financial Crimes Commission (EFCC) for fear of further damaging the bank's reputation".
However, reacting to this report (and others), the bank management insists that the stories are not only wrong but also defamatory."
These articles have used unrelated facts and conjecture to create a fictitious narrative".
Explaining what the bank terms as the true position, it said:" Recently, Heritage Bank began implementation of its long-term sustainability plans premised on restructuring the bank, ensuring cost efficiency, management of its assets and resources towards restoring the financial institution.
"The reduction in the workforce, who were duly compensated in line with the bank's policy, was necessary to improve our pace on the path of growth, in line with our turnaround targets, to be able to continue providing outstanding financial services to our customers.
"We remain focused and committed to collectively drive growth and deliver exceptional service to all.
We will continue to work together to build a long-term sustainable future for our customers, employees and all our stakeholders".
Share this Post