IKORODU, BADAGRY EXCLUSION :  Stakeholders Clamour For Balance Of Power Sharing In Lagos State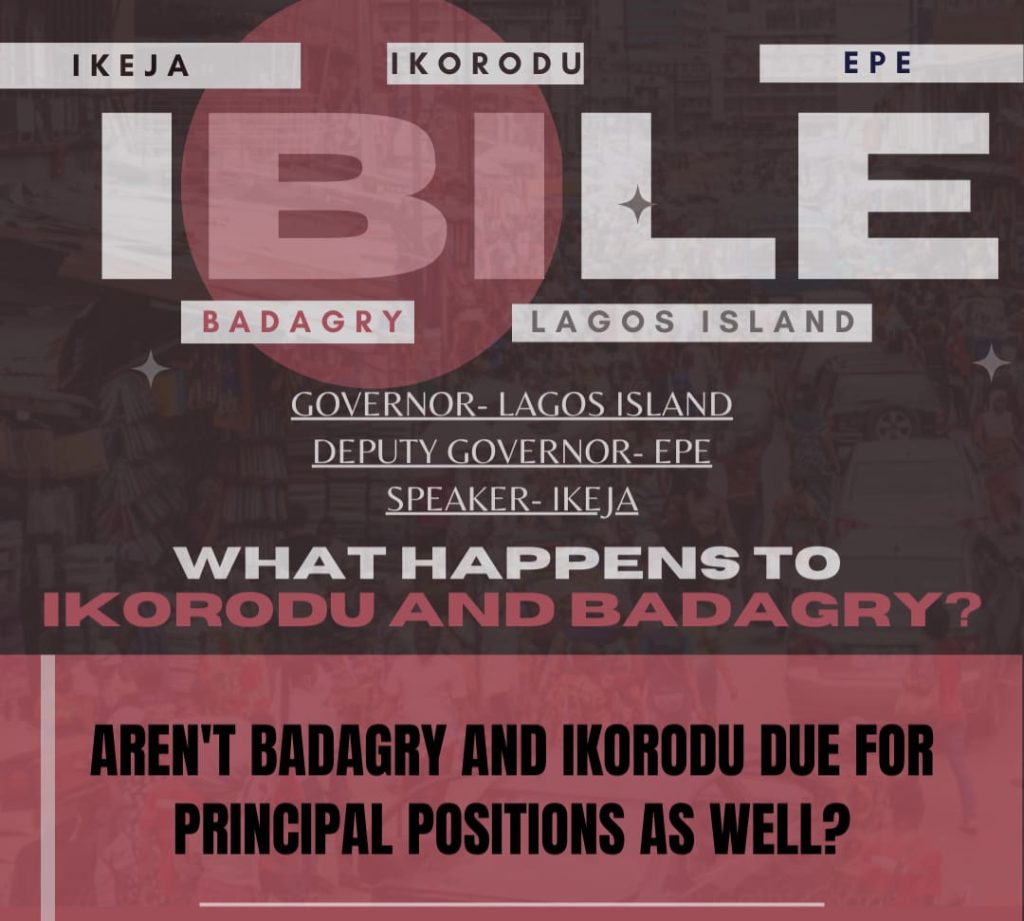 Share this Post
The Obvious exclusion of Ikorodu and Badagry in power sharing arrangements in Lagos state,  has irked some Stakeholders In the South Western part of Nigeria , who therefore  have made a clarion call for  equal sharing of political positions to all the five major divisions in state.

Speaking under the aegis of Concerned group of impartial orbiters in Lagos state, they expressed worries on what they have termed an imbalance at the upper echelon of politics in the state.
From their calls, Ikorodu and Badagry are  clearly indicated as worst  marginalized divisions ,considering that  Epe, Ikeja and Lagos Island have principal Officers.
According to the group ," it has been an unfair practice, to ignore qualified individuals who have a lot to input in governance and development, who are from the stated divisions".
Buttressing their argument, they  cited that the Governor of the state is from Lagos Island division, the Deputy Governor Dr. Obafemi Hamzat is from Epe division and the Speaker of the house is from Ikeja division.
"The position of Speaker of the house will be fair enough to go to elected members of the state House of Assembly and other key positions as well.
"These appointments, will not just be a fair representation of all the divisions of the state, but it will enhance development in Ikorodu and Badagry which are not as developed as Lagos Island, Ikeja or Epe divisions."
They further argued that,  "It is also a call to the state government, to fulfill their promises to people from those areas who gave their massive support during the gubernatorial elections".
Share this Post