LADIPO MARKET:Baba Loja Expresses Gratitude To Commissioner, LGA Boss, Lawmakers, Urge Traders To Avoid Deception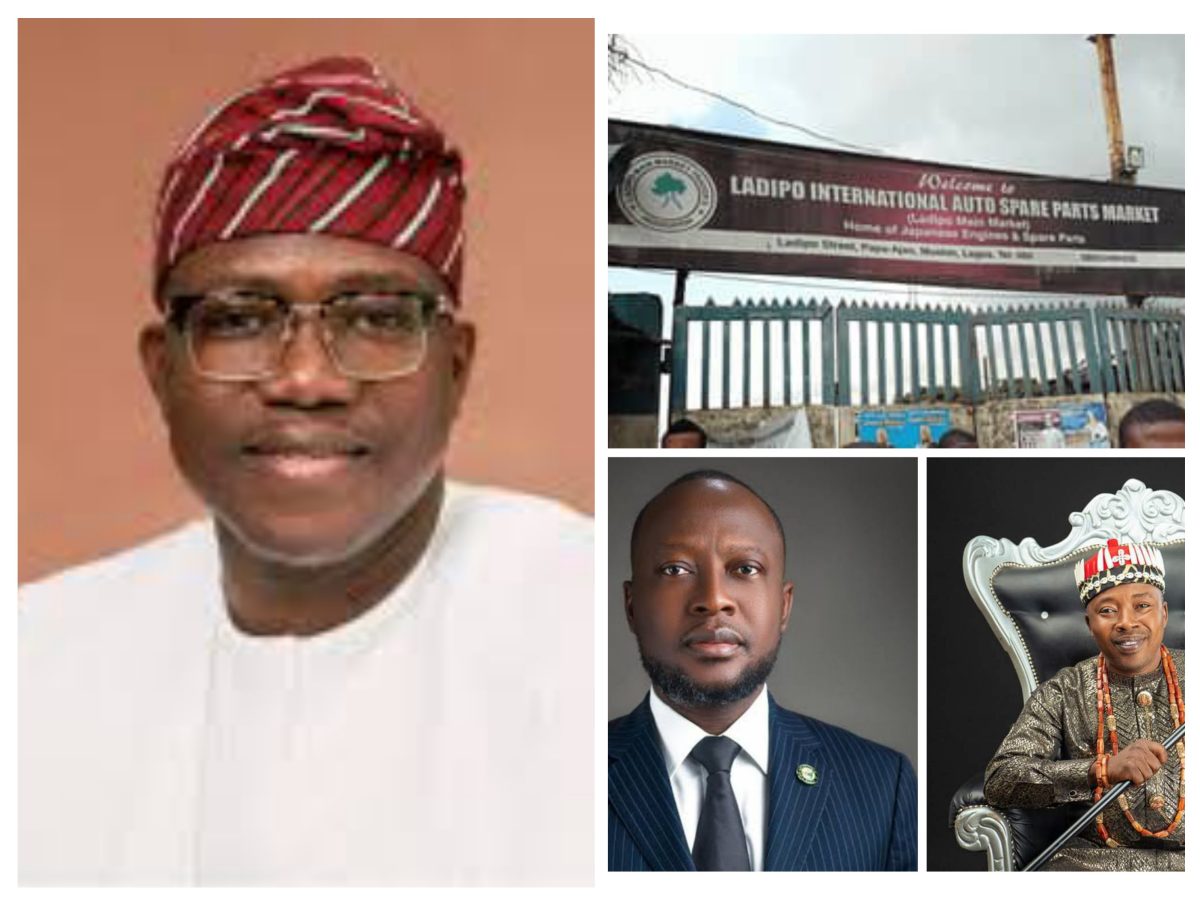 Share this Post
Stakeholders and Market Leaders at the multi Billion Naira Ladipo International Auto Spare Parts Market, Mushin ,Lagos State, have expressed their heart felt appreciation to all government and non government personalities that played positive vital roles in reopening the market, after the recent crisis that halted business operation in the facility.

One of the Market leaders, known as "Baba Loja" ,Eze Monday Lawrence Obijiogu,,while expressing his joy and appreciations to dignitaries that assisted him towards reopening the market, thanked God for early resolution of the Crisis.
News Planet International reports that Credible Sources at the Market ,Stated that the Multi Billion Naira Ladipo International Market ,Mushin, Lagos State , was reopened on Monday, October 16, 2023,by the State government through the Ministry of Environment.
However, reliable Sources in and outside the market confirmed that the early resolution and reopening was said to have been made possible and facilitated through the untiring and relentless efforts by the Market Leader, also known as "Baba Loja ", Eze Monday Lawrence Obijiogu, through the enormous assistance he received from federal lawmakers such as,Senator Ganiyu Olarewaju Solomon, Honourable Toyin Fayinka, Member, House of Representatives, Honourable Yinka Esho ,Member , Lagos State House of Assembly, Commissioner of Environment and Water Resources , Mr. Tokunbo Wahab, Mushin local Government Chairman, Honourable Emmanuel Bamigboye, Lagos State Waste Management Authority,LAWMA Managing Director/Chief Executive Officer, Dr. Muyiwa Gbadegesin and a host of others.
In a brief statement made available to our Correspondent, Eze Obijiogu, who urged the traders to comport themselves and learn from the ugly experiences from the market closure,enjoined all genuine traders to be vigilant and never be deceived by detractors, whose plans are to cause confusion and incite troubles.
He said thus : "You all worked tirelessly to ensure that Ladipo Market was Opened again. I want to use this medium to appreciate all the stake holders, Whare House Owners, Units Heads, Market Traders and Directors who confided in me".
"I so much acknowledge your prayers, supports and patient for the Re- opening of Ladipo Market, you all are wonderful people. May God Bless you all. Amen!"
"My profound gratitude goes to Senator Ganiyu Olarewaju Solomon, Hon. Toyin Fayinka ( Member House of Representatives). Hon. Yinka Esho ( Member House of Assembly) my local Government Chairman, Hon. Emmanuel Bamigboye. You all worked tirelessly to ensure that Ladipo Market was Opened again".
"We sincerely appreciate your love and kindness to my people, you all helped to plead with our Honourable Commissioner for Environment , Mr.Tokunbo Wahab ,to make it happen again, so that our people could go back to there businesses again. We say a big thanks you the Honorable commissioner for Environment".
The Market leader further thanked the Vice Chairman of Mushin local government Area, Honourable Bosun Aruwe and the Council Manager, Comrade Sogo Osikoya , for their contributions towards reopening of the market.
He said:"My prayers is that Almighty God will Bless you all and give you more Grace in all your endeavors Amen".
While Advising his Igbos brothers and sisters in the market, who are about 99 percent in the majority in the Market, Baba Loja said : "To all Ndigbo, May the Good Lord shower His Blessings upon all, as you continue to maintain peace and Harmony but always remember this, *DO NOT BE DECEIVED*
He signed as "*@Eze Monday Lawrence Obijiogu JP*
(Ezediohamma 1 Mushin/ Odi Olowo, Babaloja Ladipo Int'l Market, Osisioma N'Echendo 1 of Mgbidi, Asiwaju Ndigbo of Ewu kingdom, Bobaselu of Mushinland)"
Share this Post