Lagos Police Command Establishes Marine Police Post In UNILAG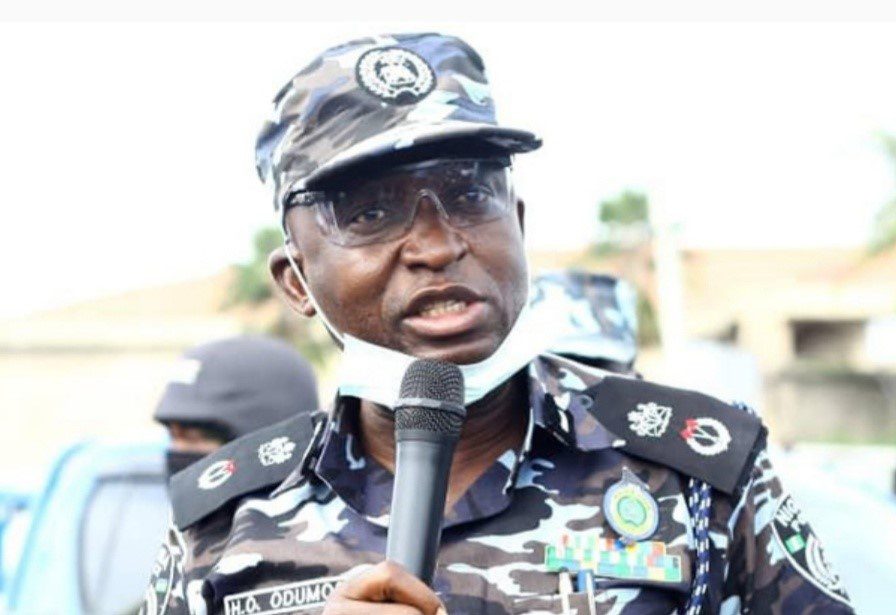 Share this Post
Lagos State Police Command has inaugurated a marine police post at the University of Lagos (UNILAG).                                     

State Commissioner of Police, Hakeem Odumosu, at the event, lauded the university's management for building the police post, saying it was a right step in the right direction.                                                                     
CP Odumosu who was represented by ACP  Tijani Fatai in charge of Area C, Surulere, said the security of lives and property of Lagos residents remained a priority.                                                                 
 "We are here to commission UNILAG's Marine Police Post built by the management of this institution.                                       
"As determined as we are to ensure that there is safety, peace and tranquillity around the entire state, the coastal areas are not left out.
"The aim is to ensure that residents, no matter where they are, are safe and will go about their activities without any hindrance. 
"This has been one of our core mandates, and we have been working assiduously to ensure that this is achieved,'' he said.        
Odumosu said the command had established a robust work relationship with UNILAG.
"The institution's management has been supportive whenever it comes to security and other matters; therefore, we shall do all within our means to keep this collaboration going," he said.                                                                     
UNILAG's Vice-Chancellor, Prof. Oluwatoyin Ogundipe, expressed gratitude to the Federal Government for support and constant interventions in the institution.                                                                       
"I want to express my delight in getting this project actualised.                                                                     
"Let me thank President Muhammadu Buhari for all the concerns he has shown this university over time and this project specifically,'' Ogundipe said.                                                                       
He also thanked the Tertiary Education Trust Fund (TETFund) for support.                                                                 
"This project, which is the reason we are gathered here today, was funded by the TETFund grant we got," he said.               
He expressed the hope that the establishment of the police post would strengthen the university's security network.             
"I know that the police also have their gunboats around Iwaya, Makoko, Oworosoki and the Third Mainland Bridge; so, if we have to compliment that security network, that will go along way to benefit us.                                                                     
 "In terms of work relations with the police, I will like to say it has been very cordial and robust. They have been giving us the support we need.                                                                       
 "I must, therefore, say we acknowledge their support as we believe that we will continue to work together for the betterment of this great country," Ogundipe said.
Share this Post