Lagos Taskforce Swoop On Miscreants,Hoodlums,Dislodges Squatters On Fagba Rail track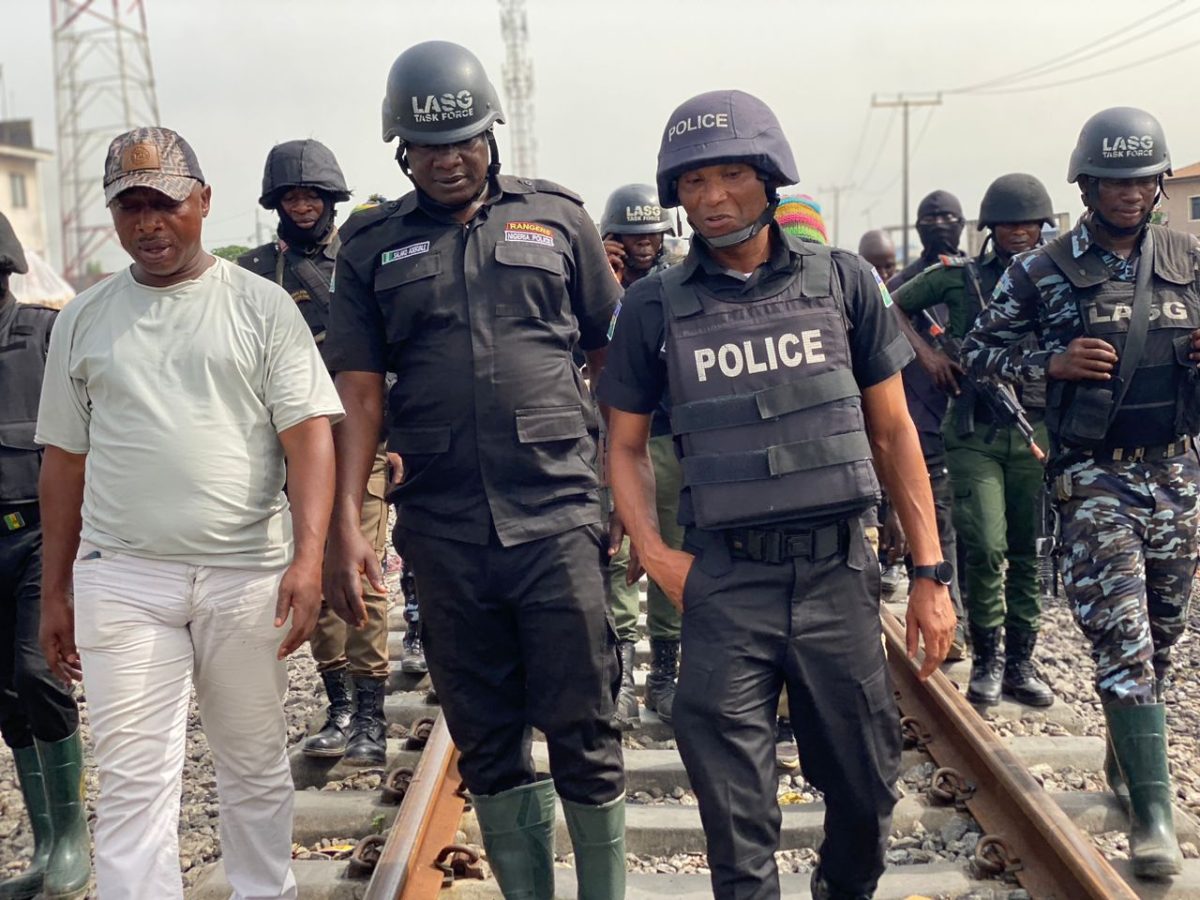 Share this Post
The Lagos State Taskforce has executed a final clampdown on Fagba Rail track.

The Agency said it dealt yet another blow on recalcitrant miscreants and hoodlums who attempted rebuilding the shanties and makeshift structures by Fagba Rail track in Lagos.
The 7 hour long operation was executed by the Chairman of the Agency, CSP Shola Jeleloye, who mobilized his officials and swooped in on adamant squatters at Fagba who tried to rebuild shanties by the rail corridor but were brought down .
Jejeloye ,stated that on the 12th of August 2023, the Lagos State Taskforce had carried out a major operation clearing out the entire stretch of the railtrack from Fagba down to Isokoko and warned squatters not to attempt returning to the area, but it fell on deaf ears.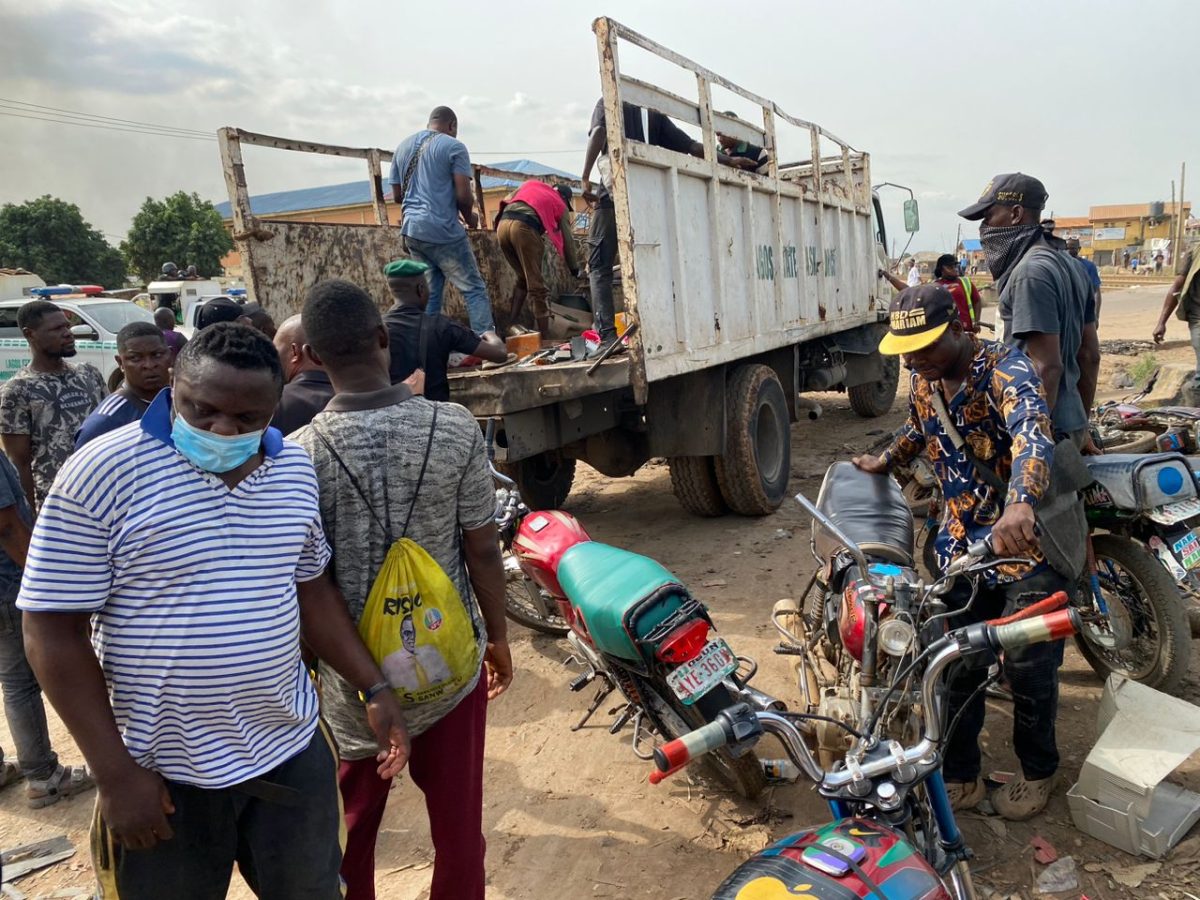 "We served the squatters one month notice before the major operation in August but instead of them to hid our warning they tried to put up resistance which was no match for us. What we have today is childs play compared to what we experienced the last time we came. This is our fourth visit here and I am sure they would have gotten the message that this is going to be a consistent operation to clear out the rail tracks".
The Chairman further stated that part of the reasons for the clearing out of the rail tracks is to secure the setback of the red line rail of the State Government and ensure residents in Fagba have a feeling of serenity when they are in their place of abode.
"The presence of shanties here defaces the environment and reduces the value of properties which has an adverse effect on the economy. Landlords and residents have breathed a sigh of relief ever since our last three operations here and they can be sure to live in peace now that the shanties have been cleared."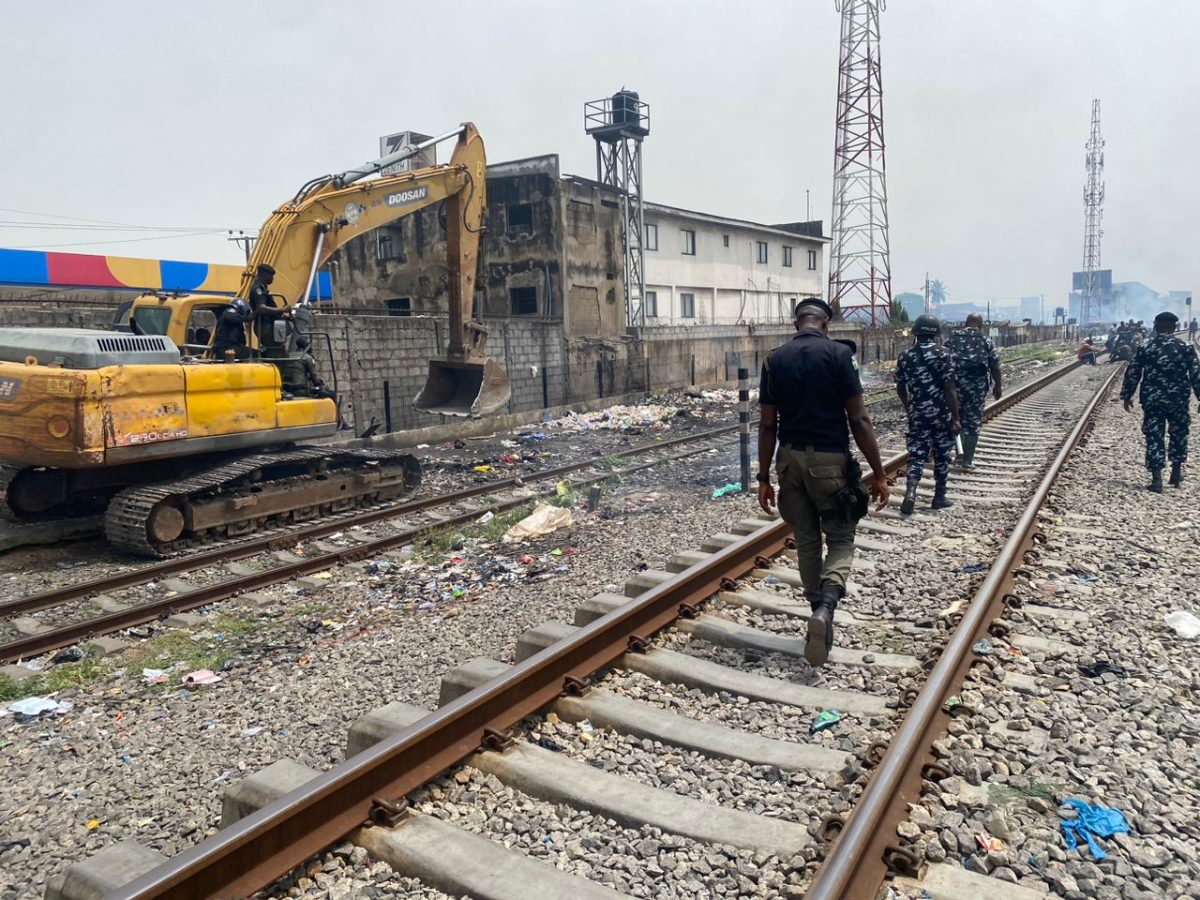 Jejeloye notified stakeholders in abattoir that there will be an engagement between them and the State Government to ensure a lasting solution to the challenges in the area. He stated that the stakeholders have a major role to play in ensuring that people who constitute nuisance especially during the first clearing exercise are not allowed to carry out any business there.
"We have to ensure that anyone who works or wants to work at the abattoir is profiled thoroughly before being employed to ensure that miscreants don't make their way into the area. By doing this, we will guarantee that only those who are law abiding are allowed in there to carry out their legitimate business"
CSP Jejeloye admonished Lagosians to be more environmentally friendly and ensure that acts which could jeapardise the habitability of residents in Lagos are completely shunned. He said that all hands must be on deck to achieve the THEMES PLUS agenda of the State Government in ensuring that Lagos State remain safe, serene and habitable for all.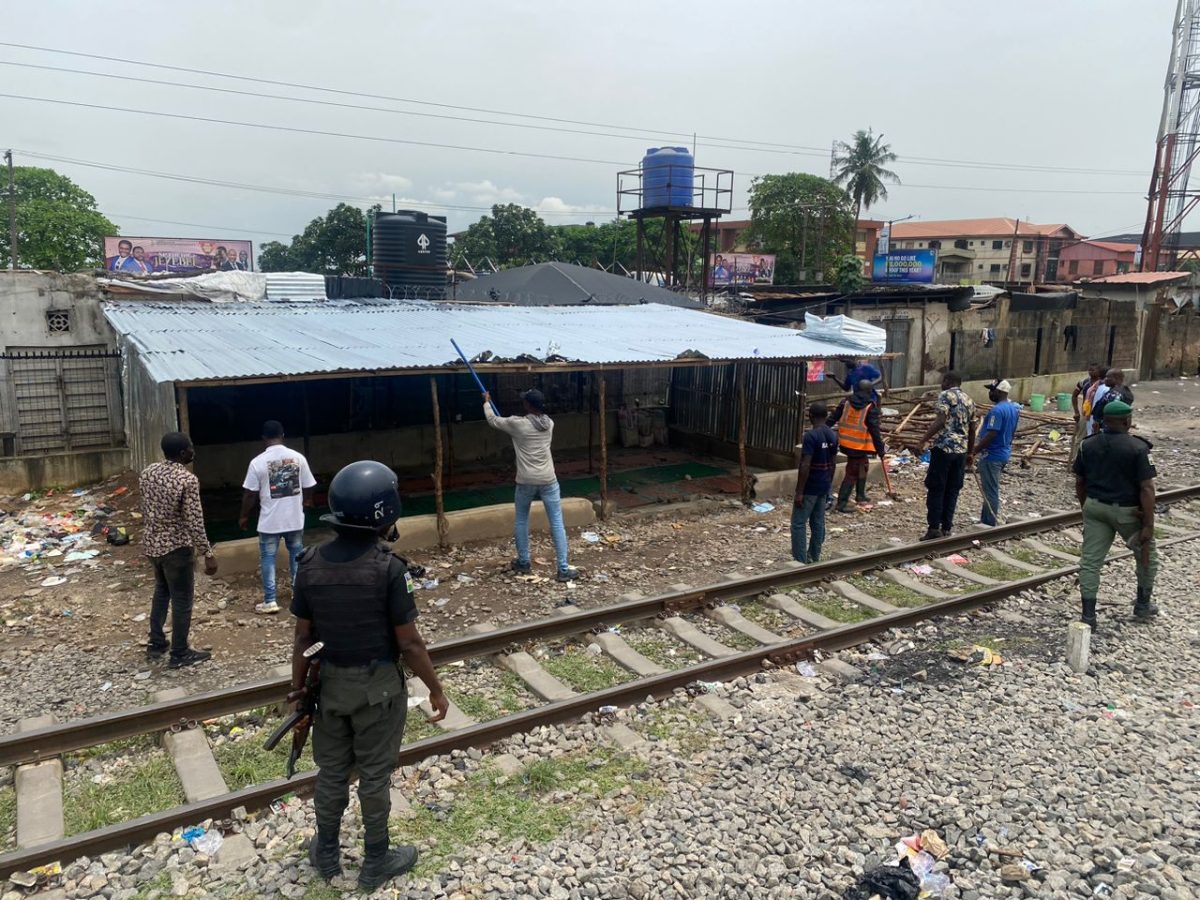 Share this Post